Being a black mother is a great experience.
Motherhood for black women involves acting as both a caregiver and a provider for the family.
Black motherhood is a wonderful experience that is often gets undervalued in society.
Despite the fact that black moms endure particular problems and limitations, they continue to be a source of strength and love for their family.
Whether you're a black mom or know one, you realize how important it is to raise up and empower these great women.
These Black Motherhood Quotes are going to inspire you.
---
Best Black Motherhood Quotes
Becoming a mother forced me to have hope. ~ Nefertiti Austin.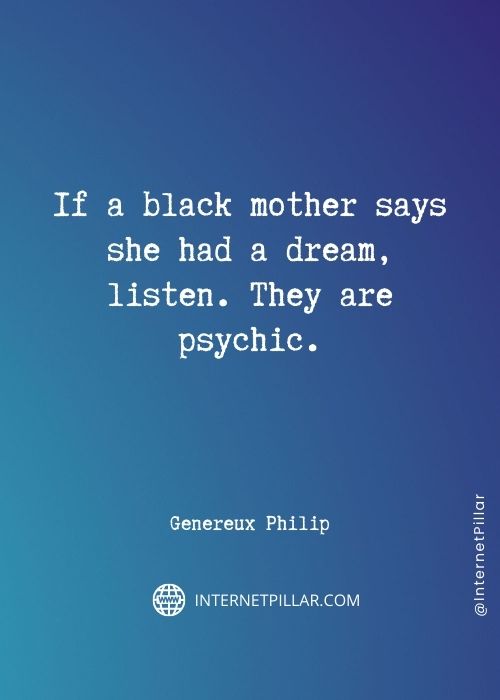 If a black mother says she had a dream, listen. They are psychic. ~ Genereux Philip.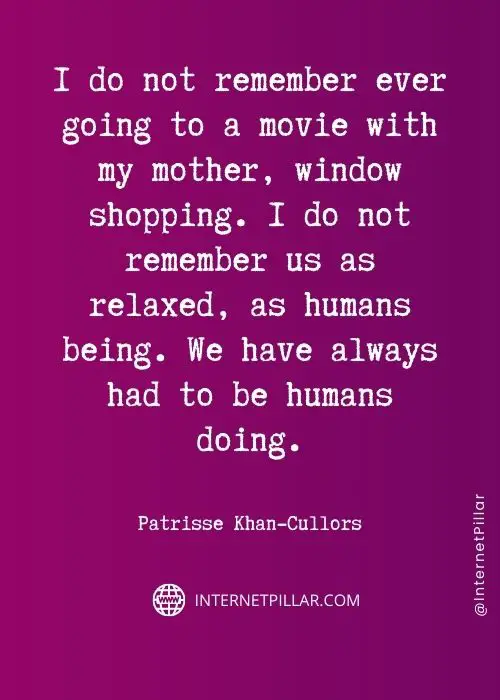 I do not remember ever going to a movie with my mother, window shopping. I do not remember us as relaxed, as humans being. We have always had to be humans doing. ~ Patrisse Khan-Cullors.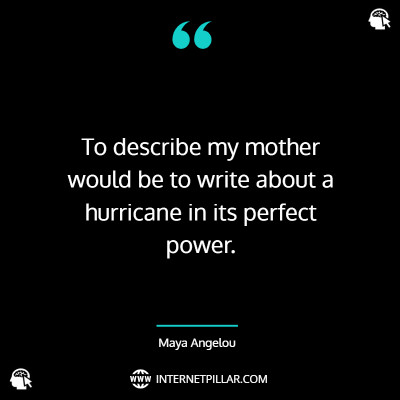 To describe my mother would be to write about a hurricane in its perfect power. ~ Maya Angelou.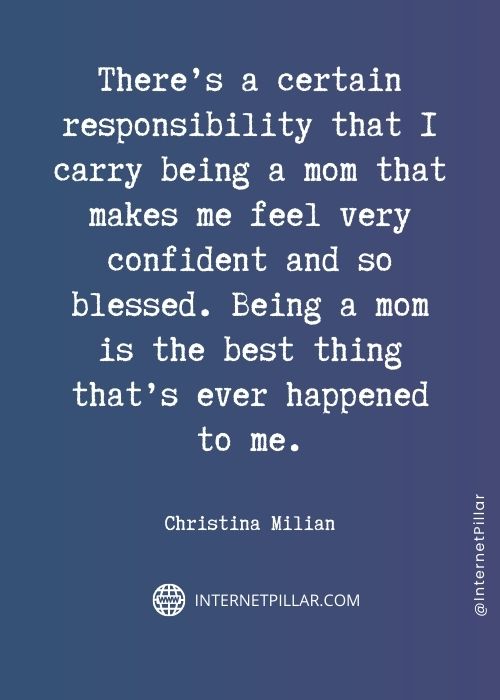 There's a certain responsibility that I carry being a mom that makes me feel very confident and so blessed. Being a mom is the best thing that's ever happened to me. ~ Christina Milian.
Work for black women has been an important and valued dimension of Afrocentric definitions of black motherhood. ~ Patricia Hill Collins.
For me, being a mother made me a better professional, because coming home every night to my girls reminded me what I was working for. And being a professional made me a better mother, because by pursuing my dreams, I was modeling for my girls how to pursue their dreams. ~ Michelle Obama.
Also Read: 170 Inspiring Black History Month Quotes for Inspiration and 43 Black Leaders Quotes to Celebrate Black History Month
Famous Black Motherhood Quotes
My son has given me so much clarity and I couldn't be any more clear than I needed to be. I definitely know a lot of things that I don't want. I really know. I have to make sure I'm making the best decisions to make the universe right for him. ~ Ciara.
It comes with challenges, but at the same time I love being a mother. It keeps me grounded and focused on what life is really about. ~ Taraji P. Henson.
There are some universal elements when it comes to motherhood – especially for Black moms. Black women are selfless. Many women think of their children before they think about themselves. ~ Tichina Arnold.
A friend was just visiting and she said to me, 'Your parenting is not very Nigerian.' In Nigeria – and, I think, in many cultures – you control children. And I feel like, my daughter is 15 months, she doesn't have a sense of consequences. And I enjoy watching her. So she tears a page of a book? Whatever. She throws my shoes down. So? It's fun. I love that she's quite strong-willed … [My husband] says to me, 'Well, at least we know where she got her personality from.' She's quite fierce. ~ Chimamanda Ngozi Adichie.
I'm in a new chapter in my life, and I'm not even trying to be who I was. It's so beautiful that children do that to you. ~ Beyoncé.
I think, as women, we have to stop being scared to be the women we want to be and we have to raise our daughters to be the women they want to be – not the women we think they should be. ~ Jada Pinkett Smith.
Top Black Motherhood Quotes
Becoming a mother has opened up my whole life and given me a whole new purpose. I feel like a star at home only because she loves me so much. I mean, it's a red carpet every day. It's wonderful! ~ Viola Davis.
No matter how many awards or accolades I get, the one thing that really is a judgment of me is what kind of mother I am. ~ Solange Knowles.
The best parenting advice would have to be to take it a day at a time. Everybody always says you're a new parent, no pressure. I'm just taking one day at a time because each day is going to bring me something new, if not 10 things new that I have to learn. ~ Kelly Rowland.
If you are ready to have a child, do it! God has a way of working out the kinks and showing you the way. Married or single, giving life to another human being teaches us what love truly is about and forces us to be at our best. Never have I loved like this. ~ Nia Long.
As mommies sometimes we forget [to be nice]. We're caught raising and teaching and disciplining and cooking and cleaning and not enough time to play. I think that my kids always remind me when I'm being too boring. They go, 'Mama, be nice, sit down and play with me.' That's what they're teaching me. ~ Zoe Saldana.
---
So these were the 18 top quotes about Black Motherhood.
If you like these quotes and sayings, then you can also read my other posts on Pathological Liar quotes and Soul Ties quotes.
---
References and Sources: