Business growth involves tasks like hiring new staff, enhancing operations and making strategic investments.
Even with a robust growth strategy, progress is rarely linear, often characterized by phases of testing, learning, setbacks and achievements.
It's crucial to maintain team motivation during these challenging times.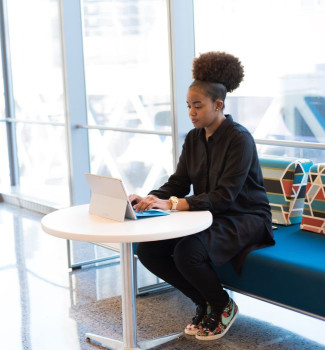 Although initiating a business can be nerve-wracking, the real difficulty lies in planning for its expansion and maintaining relevance in a competitive environment.
The pressure to succeed and outpace competitors is a daunting challenge for business owners.
Also read: Starting a Business Quotes for Budding Entrepreneurs and Growth Quotes to Succeed in Life and Business
To inspire teams through these fluctuations, the article provides a curated list of 54 business growth quotes, designed to encourage and motivate entrepreneurs during every stage of their business journey.
---
Top 10 Business Growth Quotes
Focus on being productive instead of busy. ~ Tim Ferris.
Avoiding mistakes costs more than making them. ~ Omer Shai.
Speed is useful only if you are running in the right direction. ~ Joel Barker.
Mistakes are the growing pains of wisdom. ~ William George Jordan.
You will either step forward into growth or you will step back into safety. ~ Abraham Maslow.
Happy employees lead to happy customers, which leads to more profits. ~ Vaughn Aust.
I have not failed. I've just found 10,000 ways that won't work. ~ Thomas A. Edison.
Best startups generally come from somebody needing to scratch an itch. ~ Michael Arrington.
Everyone wants to live on top of the mountain, but all the happiness and growth occurs while you're climbing it. ~ Andy Rooney.
Stop chasing the money and start chasing the passion. ~ Tony Hsieh.
Inspiring Business Growth Quotes
There are no great limits to growth because there are no limits of human intelligence, imagination, and wonder. ~ Ronald Reagan.
Many companies get trapped by the paradox of hitting numbers 'now' versus improving sales for future quarters or years ahead. ~ Tiffani Bova.
Don't give up, don't take anything personally, and don't take no for an answer; you never know what you're going to learn along the way. ~ Sophia Amoruso.
Don't be afraid to give up the good to go for the great. ~ John D. Rockefeller.
All change is not growth, as all movement is not forward. ~ Ellen Glasgow.
We find comfort among those who agree with us – growth among those who don't. ~ Frank Howard Clark.
Motivational Business Growth Quotes
If you are not willing to risk the usual, you will have to settle for the ordinary. ~ Jim Rohn.
Remember to celebrate milestones as you prepare for the road ahead. ~ Nelson Mandela.
The greatest danger in times of turbulence is not the turbulence – it is to act with yesterday's logic. ~ Peter Drucker.
Play by the rules, but be ferocious. ~ Phil Knight.
Without continual growth and progress, such words as improvement, achievement, and success have no meaning. ~ Benjamin Franklin.
Motivation is the catalyzing ingredient for every successful innovation. ~ Clayton Christensen.
Building a business is knowing how to do something, being proud, is to create something that will make a real difference in other people's lives. ~ Richard Branson.
Famous Business Growth Quotes
You have been criticizing yourself for years, and it hasn't worked. Try approving of yourself and see what happens. ~ Louise L. Hay.
Growth is a spiral process, doubling back on itself, reassessing and regrouping. ~ Julia Margaret Cameron.
Only those who will risk going too far can possibly find out how far one can go. ~ T.S. Eliot.
The hardest part about being an entrepreneur is that you'll fail ten times for every success. ~ Adam Horwitz.
Success is not final; failure is not fatal: It is the courage to continue that counts. ~ Winston S. Churchill.
It's important to be willing to make mistakes. The worst thing that can happen is you become memorable. ~ Sara Blakely.
It's not the strongest species that survive, nor the most intelligent, but the most responsive to change. ~ Charles Darwin.
Best Business Growth Quotes
If you don't build your dream, someone else will hire you to help them build theirs. ~ Dhirubhai Ambani.
Forget past mistakes. Forget failures. Forget everything except what you're going to do now and do it. ~ William Durant.
Risk is essential. There is no growth of inspiration in staying within what is safe and comfortable. Once you find out what you do best, why not try something else? ~ Alex Noble.
Get five or six of your smartest friends in a room and ask them to rate your idea. ~ Mark Pincus.
They always say time changes things, but you actually have to change them yourself. ~ Andy Warhol.
The minute you're satisfied with where you are, you aren't there anymore. ~ Tony Gwynn.
Every strike brings me closer to the next home run. ~ Babe Ruth.
Every moment is a fresh beginning. ~ T.S. Eliot.
Powerful Business Growth Quotes
The growth and development of people is the highest calling of leadership. ~ Harvey S. Firestone.
Coming together is a beginning; keeping together is progress; working together is success. ~ Henry Ford.
Logic will get you from A to B. Imagination will take you everywhere. ~ Albert Einstein.
I do not know the word 'quit.' Either I never did, or I have abolished it. ~ Susan Butcher.
Someone once told me growth and comfort do not coexist. And I think it's a really good thing to remember. ~ Ginni Rometty.
The only strategy that is guaranteed to fail is not taking risks. ~ Mark Zuckerberg.
Popular Business Growth Quotes
Strength and growth come only through continuous effort and struggle. ~ Napoleon Hill.
Incredible things in the business world are never made by a single person, but by a team. ~ Steve Jobs.
And the day came when the risk to remain tight in a bud was more painful than the risk it took to blossom. ~ Anaïs Nin.
Growth is painful. Change is painful. But, nothing is as painful as staying stuck where you do not belong. ~ Narayana Murthy.
Conformity is the jailer of freedom and the enemy of growth. ~ John F. Kennedy.
Out of your vulnerabilities will come your strength. ~ Sigmund Freud.
Growth for the sake of growth is the ideology of the cancer cell. ~ Edward Abbey.
---
---
So these were the 54 quotes about Business Growth.
If you like these quotes and sayings, then you can also read my other popular blog posts on the topics of Support Small Business quotes and Best Business quotes.