The enemies-to-lovers narrative in movies, novels, and TV series is unquestionably captivating.
Seeing two individuals who loathe one another progressively fall in love may be an emotional rollercoaster that makes your heart skip a beat.
This kind of narrative has become a common and cherished motif in romance literature, captivating readers' attention and imaginations worldwide.
If you like this trope, you'll enjoy this article. We've gathered a selection of some of the most swoon-worthy "enemies-to-lovers" quotes that will warm your heart.
These statements describe the powerful emotions and tension that arise when two individuals who begin as adversaries fall in love.
---
Enemies to Lovers Quotes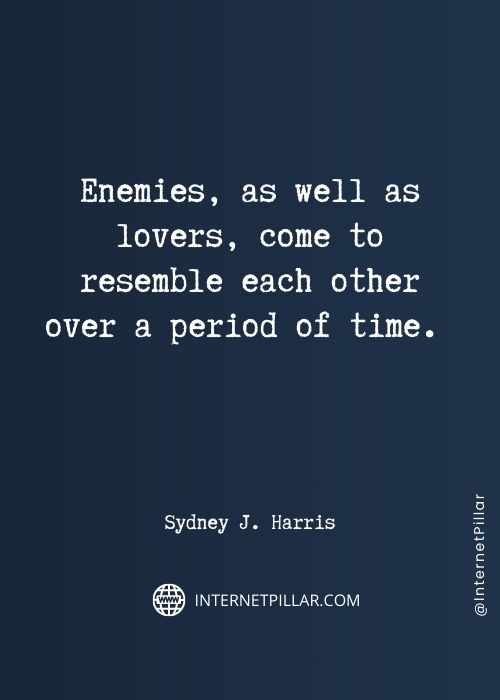 Enemies, as well as lovers, come to resemble each other over a period of time. ~ Sydney J. Harris.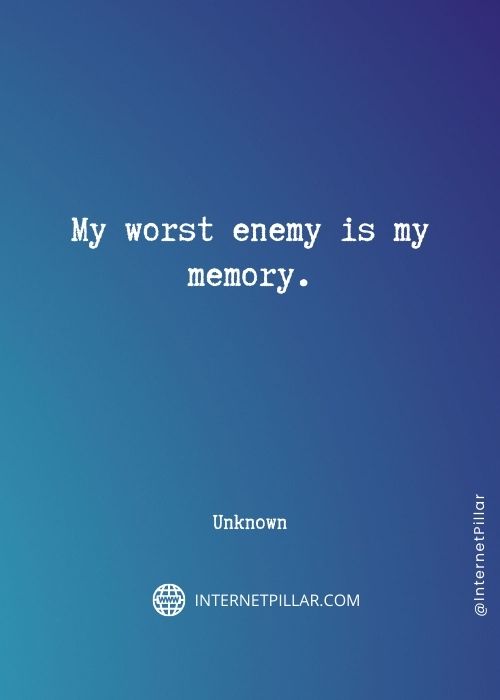 My worst enemy is my memory. ~ Unknown.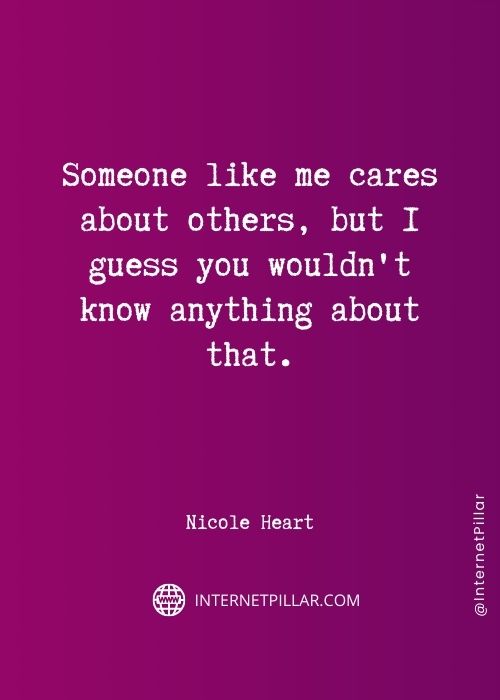 Someone like me cares about others, but I guess you wouldn't know anything about that. ~ Nicole Heart.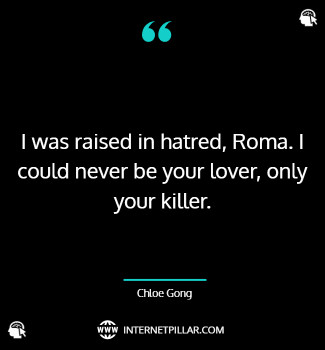 I was raised in hatred, Roma. I could never be your lover, only your killer. ~ Chloe Gong.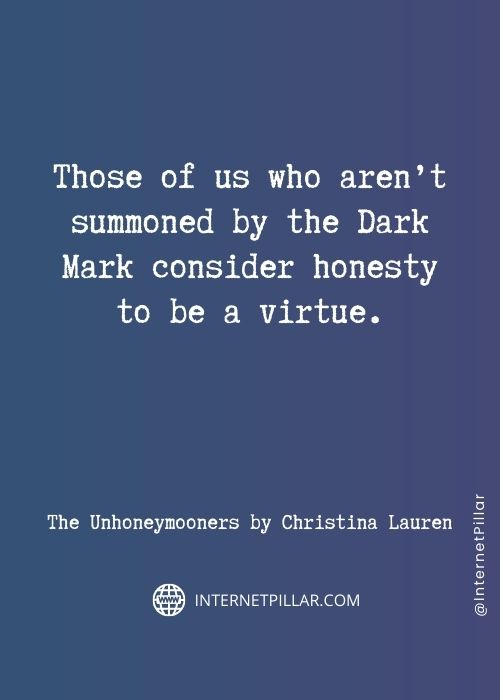 Those of us who aren't summoned by the Dark Mark consider honesty to be a virtue. ~ The Unhoneymooners by Christina Lauren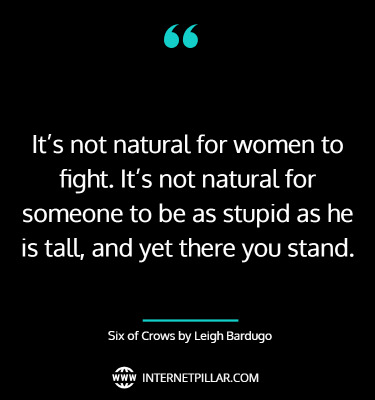 It's not natural for women to fight. It's not natural for someone to be as stupid as he is tall, and yet there you stand. ~ Six of Crows by Leigh Bardugo.
You destroy me and then you kiss me. You give me a reason to hate you and then you give me a reason to love you. Is this a lie or the truth? Is this a ploy or your heart reaching for me? ~ Chloe Gong.
Best Enemies to Lovers Quotes
Let me get on my knees and beg you in my own way for a chance with you. ~ Juliette Cross.
How do you tell the person you've spent four years trying to destroy that you have a crush on them? ~ Today Tonight Tomorrow by Rachel Lynn Solomon.
The best way to destroy an enemy is to make him a friend. ~ Abraham Lincoln.
Potential enemies make the best friends and lovers. Many a blessed union begins in adversity. ~ Randy Thornhorn.
Love is like iron– strong and unyielding. ~ Lyn Gardner.
After eating chocolate you feel godlike, as though you can conquer enemies, lead armies, entice lovers. ~ Emily Luchetti.
Famous Enemies to Lovers Quotes
He's not like any other guy I've dated or crushed on. And while he's capable of making my blood boil like no one else, I feel a magnetic pull toward him that I can't explain. ~ The Simple Wild by K.A. Tucker.
Only enemies speak the truth; friends and lovers lie endlessly, caught in the web of duty. ~ Stephen King.
Love is the only thing that can turn an enemy into a friend. ~ Martin Luther King Jr.
People can be lovers and enemies at the same time, you know. ~ Willa Cather.
Hello, my sweet villain. ~ Wendy Heiss.
Most of all, I hate you because I think of you. Often. It's disgusting, and I can't stop. ~ The Cruel Prince by Holly Black.
---
So these were the 21 quotes about Enemies to Lovers.
If you like these quotes and sayings, then you can also read my other popular blog posts on the topics of Wild Woman quotes and Boston Tea Party quotes.
---
References and Sources: