Frank Kameny was an LGBT rights activist in the United States.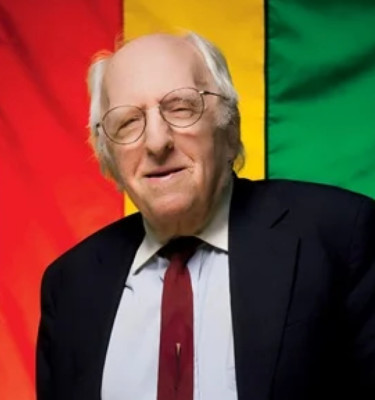 ---
Best Frank Kameny Quotes
He was the up and equal homosexual who would not sit at the back of the bus. ~ Frank Kameny.
When it was even seriously entertained that this would be a zoning issue, I blew up. Absolutely not. ~ Frank Kameny.
We are interested in obtaining rights for our respective minorities. ~ Frank Kameny.
Best*ality is not my thing, but it seems to be a harmless foible or idiosyncrasy of some people. So, as long as the animal doesn't mind and the animal rarely does, I don't mind, and I don't see why anyone else should. ~ Frank Kameny.
If I disagree with someone, I give them a chance to convince me they are right. And if they fail, then I am right and they are wrong and I will just have to fight them until they change. ~ Frank Kameny.
Famous Frank Kameny Quotes
Not only is homosexuality, whether by inclination or overt act, not immoral, but homosexual acts engaged in by consenting adults are moral, in a positive and real sense. ~ Frank Kameny.
As I have been saying for nearly a year, the law needs to be changed to allow the gay businesses to move to another part of the city. ~ Frank Kameny.
There's an ethical and moral obligation by the city for this group of establishments. The city created [the O Street cluster]. If these establishments had decided quite on their own when all this happened that would be a different matter, but they were very specifically directed to go down there. ~ Frank Kameny.
On a one-time basis for these O Street establishments, they should be exempted from all of these restrictions so they can move as a group if they want to some practical place. ~ Frank Kameny.
The person who really needs the psychotherapy is not the homosexual youngster who gets dragged to the psychiatrist's office by his mother, but the mother, to relieve her anxieties about his homosexuality. ~ Frank Kameny.
---
So these were the 10 top Frank Kameny quotes and sayings.
If you like these quotes and sayings, then you can also read my other posts on Brooke Hampton quotes and Roddy Piper quotes.