Heather Langenkamp is an actor, a writer, a director, a producer, and a prosthetic makeup coordinator from the United States.
Langenkamp is considered as a scream queen for her extensive work in the horror genre and is a significant figure in popular culture.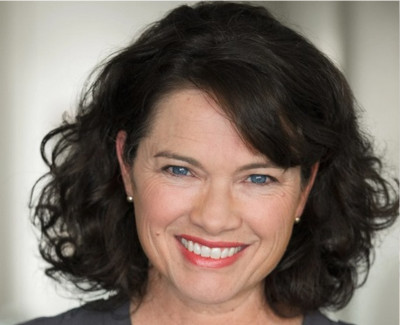 The actress' many performances in the series have secured her place in horror history, inspiring countless fans to face their worst fears, no matter how terrifying the consequences.
Born: Jul 17, 1964
Birthplace: Tulsa, OK
Height: 5 feet 3 inches (1.60 m)
Gender: Female
Occupation: Actress
Spouse: David LeRoy Anderson (Since 1989), Alan Pasqua (1985 – 1987)
Children: David Atticus Anderson (Son), Isabelle Eve Anderson (Daughter)
Education: Stanford University, Booker T. Washington High School.
Here is the best collection of Heather Langenkamp quotes and sayings.
You can read, enjoy and share these quotes about Heather Langenkamp with your friends and family members.
---
Best Heather Langenkamp Quotes
One of the annoying things when you're in a movie is that gets talked about is everyone projects meaning onto everyone's intentions. ~ Heather Langenkamp.
I totally love being on camera. ~ Heather Langenkamp.
When I decided to become an actress, I think I let some people down. It was a kind of rebellion. ~ Heather Langenkamp.
Point a light at me, and I'll start tap dancing. ~ Heather Langenkamp.
My husband and Charlie Sheen played Little League together. They've always been best friends. ~ Heather Langenkamp.
I love those shows where they go to all the greasy diners in America. ~ Heather Langenkamp.
I'm always concerned that I'm insulting the elder statesmen on the set by my crass behavior. ~ Heather Langenkamp.
You can never empathize with your parents as a teenager. You just think they're just on another planet. ~ Heather Langenkamp.
The organization that it takes to make a movie like 'Star Trek' is amazing, intimidating and fascinating. ~ Heather Langenkamp.
Famous Heather Langenkamp Quotes
I'm such a Goody Two-shoes, but I get a vicarious thrill at someone sticking it to the Man. ~ Heather Langenkamp.
I do wish I'd had a better career. Who wouldn't? ~ Heather Langenkamp.
I was fortunate enough to have my kids early, so being a mom always ended up being a better gig than these other parts that came along. So I always justified not really working a lot because I had a family. ~ Heather Langenkamp.
---
If these quotes and sayings connect with you, check out our other posts on Devon Bostick quotes and Corey Stoll quotes.
You are welcome to share these inspiring and motivating quotations with your friends and family on social media platforms such as Facebook, WhatsApp, Twitter, Pinterest, and Instagram to motivate them to improve their lives and achieve success!