Heather Elizabeth Langenkamp, born on July 17, 1964, is an American actress, writer, director, disc jockey and producer.
Known for her significant contributions to horror films, Langenkamp is often termed as a scream queen and was honored in the Fangoria Chainsaw Hall of Fame in 1995.
Her acting career took flight with her role as Nancy Thompson in Wes Craven's A Nightmare on Elm Street in 1984, a character she revisited in later installments.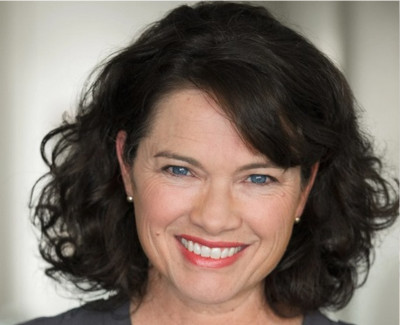 Beyond acting, Langenkamp has produced and narrated documentaries, such as Never Sleep Again: The Elm Street Legacy and I Am Nancy, which explore the making and legacy of the Nightmare films.
The actress has also graced the screen in other films like The Butterfly Room, Star Trek Into Darkness and My Little Pony: A New Generation and TV series like Growing Pains and The Midnight Club.
Since the 2010s, she has worked as a disc jockey for KBUU-LP radio station, adopting the pseudonym Sandy Bottoms.
Related: Jennifer Lawrence Quotes from American Actress and Shannyn Sossamon Quotes from the American Actress
Langenkamp's other pursuits include writing, directing and working as a special make-up effects coordinator for movies, a role she shares with her husband, David LeRoy Anderson, at their joint venture, AFX Studio.
I have outlined the famous Heather Langenkamp Quotes in this post.
---
Best Heather Langenkamp Quotes
I totally love being on camera. ~ Heather Langenkamp.
Point a light at me, and I'll start tap dancing. ~ Heather Langenkamp.
One of the annoying things when you're in a movie is that gets talked about is everyone projects meaning onto everyone's intentions. ~ Heather Langenkamp.
When I decided to become an actress, I think I let some people down. It was a kind of rebellion. ~ Heather Langenkamp.
My husband and Charlie Sheen played Little League together. They've always been best friends. ~ Heather Langenkamp.
I love those shows where they go to all the greasy diners in America. ~ Heather Langenkamp.
I'm always concerned that I'm insulting the elder statesmen on the set by my crass behavior. ~ Heather Langenkamp.
You can never empathize with your parents as a teenager. You just think they're just on another planet. ~ Heather Langenkamp.
The organization that it takes to make a movie like 'Star Trek' is amazing, intimidating and fascinating. ~ Heather Langenkamp.
Famous Heather Langenkamp Quotes
I'm such a Goody Two-shoes, but I get a vicarious thrill at someone sticking it to the Man. ~ Heather Langenkamp.
I do wish I'd had a better career. Who wouldn't? ~ Heather Langenkamp.
I was fortunate enough to have my kids early, so being a mom always ended up being a better gig than these other parts that came along. So I always justified not really working a lot because I had a family. ~ Heather Langenkamp.
---
If these quotes and sayings connect with you, check out our other posts on Devon Bostick quotes and Corey Stoll quotes.