Here is an amazing collection of 115+ Cute and Romantic Love Paragraphs for Your Girlfriend!
Conveying your love and devotion to your girlfriend might seem daunting, particularly if you're not naturally gifted with words.
However, fear not, as there are numerous methods to show your beloved how much they mean to you.
Cultivating romance is a skill that can bring joy and enchantment to a couple's existence and it's crucial to be sincere and caring towards your companion.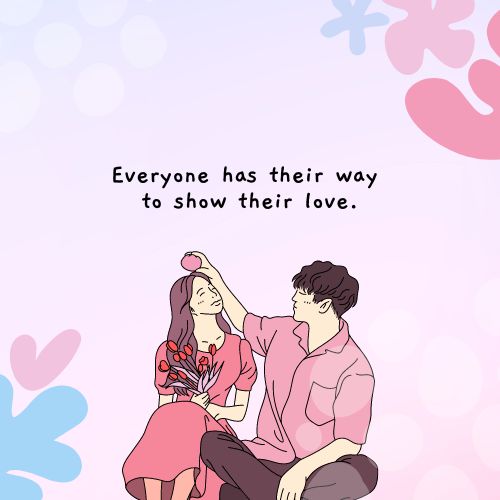 Penning a heartfelt letter may appear outdated, but it's among the most endearing ways to communicate your emotions.
It's essential to make your partner feel extraordinary, even during mundane moments. Women appreciate romantic gestures and desire to be treasured, esteemed and revered within a partnership.
If you're struggling to find the right words, think about utilizing love-filled passages or drawing inspiration from amorous poetry, iconic love letters and memorable movie lines.
Keep in mind that the foundation of a lasting relationship is expressing your emotions, which fosters a blissful connection between you and your significant other.
So, don't hesitate to discover various approaches to share your love and make your sweetheart feel truly special.
Let's get started with love paragraphs for her.
---
Romantic Love Paragraphs for Girlfriend
There's an enchanting feeling in the way you embrace and stroke me. I love you beyond the stars and back.
I yearn to soar with you in the heavens, spending an entire day by your side, skipping school and dreaming together! I adore you!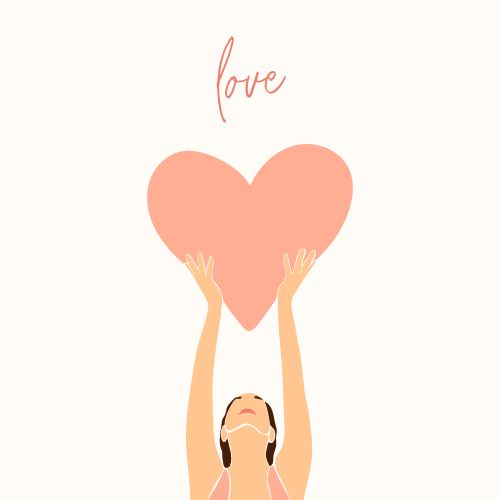 To love someone wholeheartedly and receive the same magnitude of love in return has always been a dream of mine—thank you for making it a reality. My dear girlfriend, I can't help but see myself as the luckiest person alive, simply because I have you.
Words cannot express the significance you hold in my life. You are not only the radiant light that brightens my existence, but you are also my entire world. My love for you is immense.
Before meeting you, I didn't believe in true love. Since then, my love for you has become the sole reality in my life. My world now feels like a dream, and all I dream of is you! Only God can rouse me from this state!
With each passing day, my love for you only grows stronger. This will always be true.
From the first month to the last, I will endlessly appreciate, honor, and adore you, my love. I tenderly care for you.
My beloved, my love for you surpasses even love itself.
I know what true love is. I possess it. I experience it. I savor it. I drink it. I exist for it. I trust in it. You are my true love. You are the most gorgeous woman I have ever laid eyes on. I love you so much.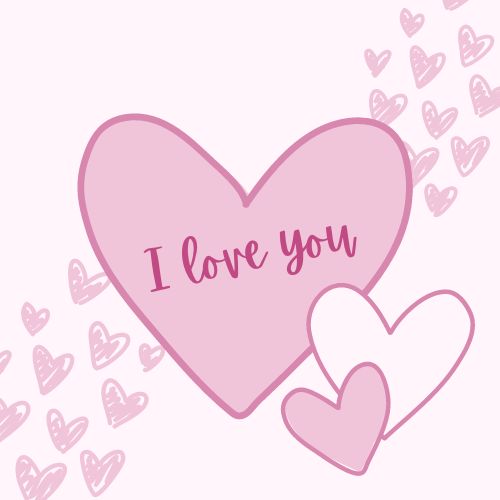 Love is when I allowed my heart to be open once more, and this time is different. I believe in fate because it led me to my lovely girlfriend. You know, when you love someone, your heart is filled with pure joy.
I've attempted to stop thinking of you, just to see the outcome, but each time, I've been unsuccessful. I can't imagine my life without you. You are my everything, and I love you, my dearest.
I must have done something right in my previous life to encounter someone as beautiful, grounded, caring, witty, and gentle as you. And YOU, my queen, are worthy of the best. I can only hope to give my all to be worthy of you.
No one warned me that love makes you lose control. When you fall, you fall deeply, with no turning back, because regardless of the path I choose, it will always lead me to you.
All I desire is to live, laugh, and love alongside you for all eternity. You are my treasure, darling.
If only I could be the breeze that gently brushes through your hair, the sunlight that softly caresses you, or the moon that watches over you as you slumber. My love for you is boundless.
Cutest Paragraphs For Girlfriend
Now, I am so connected to you that only death could tear us apart. You occupy my thoughts every moment. You are the reason for my joy, the purpose of my existence, and the motivation for my future.
A day without hearing your voice feels incomplete. Your soul-stirring laughter accompanies your voice, and it's all I need for a wonderful, joyful day. I hope my voice has the same effect on you.
Take excellent care of yourself and make me proud. You are a unique gift in my life, and I cherish that about myself. To the most amazing woman in the world, every breath I take is another reason for me to smile. If you accept me, you will be the happiest person. I love you.
I may not be flawless, but, girl, I hope you understand that I would go to any length for you. You are my world, my love. You have enriched my life in countless ways, and I am eternally grateful to the Almighty for bringing you into my life.
When our paths intertwined, I knew it was destined to be you. My love for you knows no bounds, my cherished one.
My unwavering prayer has been for us to remain together for eternity. I have faith that this will come to fruition, as you already dwell within my heart. I love you, my sweetheart.
In truth, I understand the emotions that surface when you receive heartfelt messages from your partner; these messages help invigorate your love life. It's equally important to bring happiness to your significant other.
You've made me believe in the reality of fairy tales. With you, we don't even need to put in any effort, and we always have a wonderful time when we're together. May God continue to bless us and may hope provide the best for us. I love you, my dear.
I was unaware of what it meant to be in love! Without that person, you feel incomplete and restless. How can I express this! How can I convey that you complete me, my heart, and my soul!
My precious love: I care for you deeply, so please be my snuggle bear. I don't want to be without you; I only want to shower you with kisses.
I understand that your relationship is precious, and believe me, I know you want your girlfriend to be content. That's why I dedicate time each day to create the lovely text messages you see on this website, available to all at no cost. Your happiness is my priority.
Best Love Paragraphs for Her to Show Your Love
There's no need for concern because I have no other option but to be with you for the rest of my days. You are the one chosen by my heart. You are the perfect match for me, the queen of my heart who provides all the care and passion I need. I miss you beyond the heavens and wish you all the best.
You bring happiness into my life. You are the sole reason for my smiles. Never before have I encountered someone as remarkable as you. My love for you is immense.
My world was shrouded in obscurity and gloom before you arrived. However, since you entered my life, everything has become more vivid and vibrant. I'm grateful to you, my princess.
I desire to witness the pinnacle of your romantic journey, far beyond a fleeting teenage love affair. My ultimate wish is to see your relationship progress to marriage.
Since the instant our paths crossed, I've been captivated by your love. You've now conquered my heart. Nurture it and provide what it desires. I cherish you.
Love cannot be merely articulated in words. It is demonstrated through actions and experienced within the heart. I cannot say how much love you feel from me, but have faith, my dear, you are the most valuable person in my life. I love you!
Day and night, you fill my thoughts. I think of you because I'm drawn to you. I think of you, and I like you. My love for you is endless; you are my shining star!
You are an incredible, attentive, and gentle girlfriend, exuding beauty in every way. I have never witnessed you being upset with the world or life itself; instead, I consistently see your determination to create a brighter future for us and those around you. You are a truly exceptional girlfriend, always making time for me, supporting me wholeheartedly, and showering me with an abundance of attention. You have an innate ability to sense when something is bothering me and are always prepared to offer a kind word and a comforting shoulder to lean on. Your presence in my life has the power to make me happier, and you never fail to deliver on your promises. That's why I pray for your constant presence in my life, as you bring me a sense of happiness and peace. I yearn for ample time to reciprocate all the love and care you have given me, and with all my heart and soul, I want to make you the happiest woman alive.
If it's beauty you seek, then don't love me, as there are more beautiful things in this world. However, if it's love you're after, then love me wholeheartedly, for no one will love you as deeply as I do.
I constantly reflect on the moments we spent together, particularly at night when the moon graces me with its presence. You are the warm starlight that keeps me cozy when I feel cold. You are the angel in my life, sent to erase my sorrows. I must be the luckiest man on earth to have you.
Sweet Paragraphs For Your Girlfriend
Your love sustains me and completes me. It encourages growth and radiates from within me. Your love will forever remain my top priority. I love you dearly.
My love for you surpasses what words can express, and I wish you nothing but the best today.
You are my ultimate supporter, and I will treasure and respect you until the end of our days.
Numerous definitions of love can be found in dictionaries, but believe me, my love for you is unique. Even a lifetime wouldn't suffice to make you comprehend the extent of my love for you. Just remember that you hold a special place in my life!
I want you to know that nothing can extinguish the boundless love I have for you. Not even the fishes can sway my heart away from you. You are sweet, forgiving, and kind. I love you beyond the heavens. I miss you more than ever, for you are the one my heart has selected.
In this poem, I entrust you with my feelings, as you are my one and only. I cannot deceive you. Instead, I'll tell you (nearly) to your face, my love is for YOU alone!
You have shown me the immense power of the word "love" and truly helped me grasp the essence of romantic love. Thank you for being such a compassionate, understanding, and giving individual. You inspire me greatly. Love you, my girl.
Thank you for bearing with me, even though I've done many foolish things. We both know I'm not worthy of someone as incredible as you, but thank you for never giving up on me. Love you.
You have truly demonstrated that you are my friend, the one I can rely on. My beloved, who weeps when I weep and brings laughter when I'm feeling low.
My life is an empty chasm without you, and only you can fill that void. That is the significance of your presence in my life. A lifetime isn't sufficient to express my emotions and demonstrate my love for you.
Long Love Paragraphs for Her
I should have been cautioned about falling for you. Now, I am so wrapped up in my love for you that it's nearly impossible to untangle my soul from yours. If this isn't genuine love, I'm not sure what could be!
You might be unaware, but there are actually eight wonders in this world. The only one residing in my heart is currently reading this message among the other seven. My love, you are the most captivating sight in the entire cosmos. I love you wholeheartedly!
My love for you multiplies exponentially each day, and I cannot contain it. You have transformed me into an entirely new person. Thank you for everything, my love.
A thousand hearts inhabit this world, a thousand hearts adore you. However, none of these thousand hearts can love you the way I do!
You know there is nothing I wouldn't do to bring happiness to your life. You are a gift to me, and in return for all you have given me, I promise to share everything I have with you. I love you.
With each sunrise, my love for you grows stronger. I'm grateful to have you in my life.
The day I wake up without seeing your beautiful face is a day wasted and unproductive. If you only knew how much my heart yearns for you, you would never keep yourself away from me. I love you genuinely, intensely, and profoundly!
Throughout my life, I've fallen in love multiple times, and each time, I held myself responsible. Then you entered my life like a heavenly being, transforming my story. I can never thank you enough. You will always hold a special place in my heart.
I am blessed with the most amazing girlfriend in the world. She has given meaning to my life and transformed me into a better person. She provides me with a reason to rise each morning and offers me the motivation and strength to remain sober and navigate this journey called life. She has assisted me in countless ways. Without her, I'd be either dead or imprisoned. She is the angel who saved my life, my one and only, the unique individual I've been searching for my entire life. I eagerly anticipate spending the rest of my life with her, making precious memories together. She is the love of my life, and we will be together always and forever, in this life and the next. I love you with all my heart.
My hope is for you to always remain by my side. Without you, I am nothing, but with you, I can conquer any obstacle. Please, never leave me. My love for you is genuine and unwavering.
Sweet Love Paragraphs To Girlfriend
How can anyone teach me about love when I am already studying it through your romantic expertise? Soon, I will be the happiest person on this planet, as you will have become my angel, my wife, and the one I wake up to every morning. When the time comes, I will be the most cherished husband. I love you.
I vow to stand by you, in times of joy and sorrow. My love for you is unending, my most precious one.
Today marks the 5-year milestone of the day my life transformed for the better. Little did I know, I was about to meet the love of my life. It wasn't long before I recognized that I had found the perfect partner. When you meet your soulmate, you just know, and that's how it was for us. Some claim that relationships require hard work, but ours has been different. I found a woman who I adore spending time with, someone I can talk to about anything and share laughter over the silliest things. She is stunning, intelligent, and a fantastic cook. Above all, she is my best friend. Now that I have her, I can't imagine my life without her. She is the ideal girlfriend and mother anyone could hope for. So here's to 3 years and many more to come. I love you.
Do you know what? I love you more than anything in this universe. Though we may argue daily, my love for you will never waver. My affection for you is unending, my sweet girl.
When I'm by your side, everything seems incredible. All my sorrow vanishes, and I even chuckle at the silliest jokes. Is it sorcery, or am I simply so immersed in loving you?
You unexpectedly entered my life and made it a better place without a doubt. Thank you for being a part of my world, my love. Every moment we've shared together is a cherished memory. I love you to the moon and back.
My love for you surpasses the love I hold for myself. You are the reason for my happiness and optimism. Thank you for being the one I adore. I love you deeply.
These words are genuinely mine; I didn't find them online or copy them from someone else. They simply came to me while I was feeling down. We share a special connection that only the two of us can understand. As our relationship progresses, we continue to learn more about each other. If anyone wishes to use these words, please feel free. I hope they can help someone else, too. Thank you, my love, I know you somehow communicated this to me just now. I love you so much, and I miss you.
When your lovely eyes meet mine and laugh like sunshine piercing through the darkness, I quickly draw your tender heart close and whisper gently: I love you!
A part of me will always be thankful that you chose me. I know you are far beyond my league. It's unfathomable that someone like me deserves such a charming, incredible, and stunning lady! Thank you for loving me so deeply and unconditionally.
Heartwarming Love Paragraphs for Her
You are the most exquisite woman I have ever encountered. You've blessed me with a wonderful life, one that I am proud to live. I know I've made you proud as well. My love for you extends beyond the stars.
I long to love you in a way that you have never experienced before.
Somebody should have prevented me from falling in love with you. Now, I am so immersed in loving you that it's almost impossible to distinguish my soul from yours. If this isn't the epitome of true love, I'm not sure what is!
My love for you is beyond compare. Nothing on this planet can equate to what I feel for you. My emotions for you are beyond my control, so nobody can change them. Love you, my queen.
I yearn to be everything you could ever want. I long to be the sole source of joy in your life and the one who brings happiness to your heart. I want to love you like no one else ever has. I only await your consent.
I send you 3 roses: The first symbolizes well-being, the second represents togetherness, and the third gently whispers: I adore you! Never forget this!
Each time I attempt to envision the depth of my emotions for you, I become disoriented. My thoughts are a jumble, and no word can adequately convey my love for you. You are my perfect match.
I desire you because I love you, and my love for you stems from that very need.
Pay attention to no one but me, for you are perfect! You are invaluable! You are talented! You are stunning! You are exceptional! You are lovable! You are all these things and more. Continue being yourself, darling.
My wish is to constantly bring a smile to your face and laughter to your lips, loving you with every ounce of my being. I cherish you more than the stars above.
I am the most fortunate and blessed man to have you in my life. Words cannot express my elation, but thank you for gracing my life with your presence. You have given new meaning to my existence. I love you.
While words may fall short in conveying how much I love you, my actions will never fail to demonstrate my affection for you. I loved you yesterday, love you today, and will cherish you until there is no tomorrow!
The only thing that gives my life meaning is my love for you. If I were to stop loving you, my life would undoubtedly come to an end. Every moment spent loving you is a moment I treasure. Love you, babe.
Feel free to take my heart with you. I trust you to protect and nourish it. You are the sole reason for my happiness, so everything about me is secure with you. I love you just as much.
Touching Love Paragraphs For Her
A day without you leaves me questioning the very existence of our planet. My love, you sustain me even during my weakest moments. Without you, I cannot breathe; without you, I am incomplete. My love for you is immense, darling.
If you could only perceive yourself through my perspective, you'd realize how highly I value you. You mean the world to me. I adore you, my dear.
I never discovered how to live without you while maintaining happiness. Even if heaven awaits me after death, I'd refuse to go if you weren't there, knowing that all of heaven couldn't bring me joy without you by my side.
How could I possibly let our two-month anniversary pass without a heartfelt paragraph dedicated to my amazing girlfriend? The past two months have been the best of my life, and I am excited for what lies ahead. You have helped me become a better person and continue to do so. I am overjoyed to call you mine! You are truly remarkable! I adore the comfort you feel in my presence and cherish the endless adventures and nonstop fun we share. You are extraordinary!
There isn't a day that goes by where I don't envision a future with you by my side. I see myself as your husband, and you as my wife, creating a new life together. I will never forget you for the rest of my life. My dear angel, I miss you. In your eyes, I see love, passion, and admiration blossoming like the most exquisite flower. You are always my top choice.
I'm unsure what I did to deserve someone as incredible as you, but I am eternally grateful for your love, support, and affection. Thank you for being yourself and for having me by your side.
Do you know what? You are the reason I exist, and I love you beyond the cosmos.
You are the melody that my heart sings to all day. My love for you is boundless, my treasure.
You are a radiant, living beam of sunshine who possesses the ability to outshine everything around her with her beauty. Moreover, your smile is so sweet that it melts my heart, my dear. Thank you for giving Aphrodite a run for her money – the gorgeous goddess must envy you, I'm sure.
There's no way I would have chosen anyone else over you. You are the epitome of perfection. You possess all the qualities of a virtuous woman. Thank you for helping me become a better man. Love you.
Paragraphs To Make Your Girlfriend Cry
When our eyes meet, I understand the depth of my affection for you. When you embrace me, I know for certain: I adore you!
My love for you is unending, not only because you are extraordinary, but for always being by my side when I require you.
Our union was no coincidence; it was predetermined by the stars before we even crossed paths. Every day, my heart overflows with gratitude for this divine blessing. If only you knew the depths of my adoration for you. I love you!
Being near you brings forth an abundance of love. My adoration for you is eternal, my beloved.
Whenever I'm in your presence, I wish time could stand still. My desire to be with you is insatiable. All I yearn for is to spend my every day by your side. My love for you is immeasurable.
I am grateful every day for the angel that you are in my life. You are truly one of a kind. I love you so dearly. I hope you'll be willing to be in my life for today, tomorrow, and always.
If you can devote your heart to me, why shouldn't I do the same? Why not treat you like royalty so the entire world knows how much you mean to me? Darling, don't worry, I will do everything for you. I love you.
Sweetheart, I cannot fathom how I spent my days before you entered my life, nor can I bear to imagine life without you. Remain with me, darling. Be mine for eternity, and make me the most fortunate man on Earth.
Continuously, my love for you will persist and never wane. I love you more than you can imagine.
I wish I could do more to accurately convey my feelings for you, but saying "I love you" encompasses it all. You are exceptional, not only to me but to everyone fortunate enough to have encountered you. I love you.
Gazing at you transports me to the moment we first crossed paths. Your captivating smile left me in awe. I had never laid eyes on such a stunning woman, and I was utterly captivated. My love for you is boundless.
Love You Paragraphs for Her to Feel Loved
There are instances when we disagree. We are not flawless beings, and sometimes, tensions can rise between us. We experience highs and lows. Some days are filled with roses, while others are laden with thorns. But more often than not, I see petals falling instead of thorns piercing.
I have witnessed angels in the heavens, snowfall in July, and sights one could only dream of seeing or experiencing. Yet, nothing compares to the sweetness of you!
My life feels empty without you because I am deeply in love with you. My existence loses its meaning when you're not around. Please, never leave me stranded. I adore you and will always strive to demonstrate it.
Oh, how I adore you. I love the way you love me. I appreciate how you love and care for everyone, regardless of their beliefs or faith. You are there for everyone, and that's what I love about you. I simply cherish you.
Love and affection cannot be simply conveyed through words. It is demonstrated by actions and experienced in the depths of our hearts. I cannot measure the amount of love I give you, but know this, my dear, you are the most cherished person in my life. I love you!
I could never sufficiently express my gratitude to you for being with someone like me. You possess the most compassionate soul and bring beauty and joy to my life. I love you deeply.
Every single day, your appearance reignites my love for you. I adore you deeply.
Multiply yourself by infinity and add it to eternity. Now you have a glimpse of how delightful you are to me! I cherish you.