A miscarriage is the most common type of pregnancy loss that occurs when a baby passes away in the womb before birth.
It's an intensely heart-wrenching experience, often leaving those affected searching for comfort, support and the reassurance that they are not alone.
This collection of 57 quotes aims to provide solace to those who have experienced a miscarriage, stillbirth, or other form of pregnancy loss.
These quotes, gathered from various sources, endeavor to honor your loss, provide peace and foster hope for a brighter future.
Incorporating these words of wisdom into daily life, whether through a phone wallpaper, planner notes, or sticky notes, can serve as comforting reminders.
These quotes aspire to be a source of comfort during this challenging time.
---
Sad Miscarriage Quotes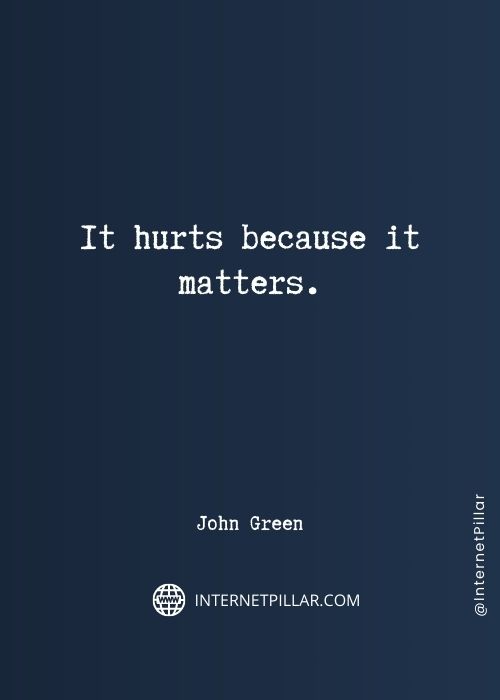 It hurts because it matters. ~ John Green.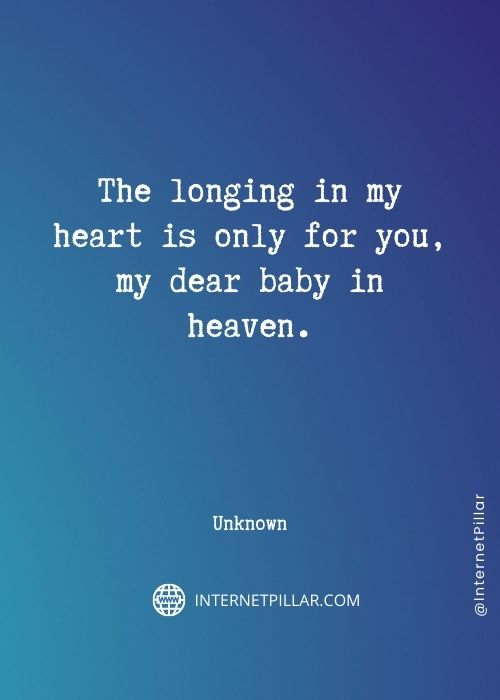 The longing in my heart is only for you, my dear baby in heaven. ~ Unknown.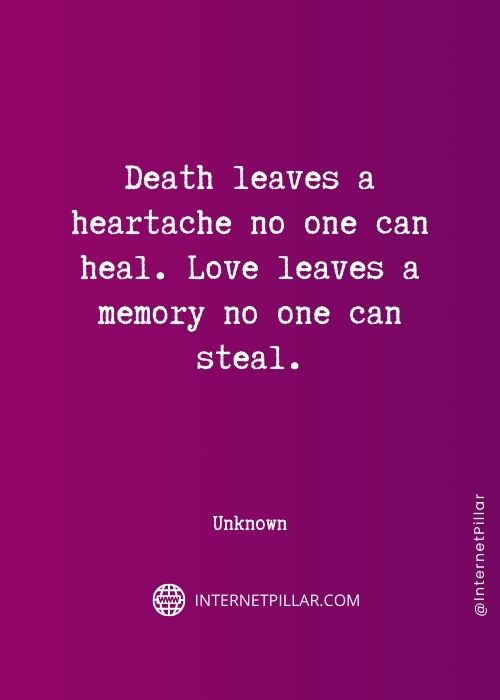 Death leaves a heartache no one can heal. Love leaves a memory no one can steal. ~ Unknown.
To lose a child is to lose a piece of yourself. ~ Dr. Burton Grebin.
The one who left gentle footprints on our hearts left a story worth telling. ~ Unknown.
Some say you are too painful to remember. I say you are too precious to forget. ~ Unknown.
See Also: Pain is Temporary Quotes To Come Out Stronger and Disappointment Quotes to Inspire You to Move Ahead
Grieving is like having broken ribs. On the outside, you look fine, but with every breath, it hurts. ~ Unknown.
A life need not be long-lived, for it to be meaningful. ~ Unknown.
That moment after losing your baby when you need to get out of the house but then see a mother with her newborn baby. That's pain like nothing else. ~ Unknown.
The best and most beautiful things in the world cannot be seen or touched. They must be felt within the heart. ~ Helen Keller.
There is no footprint too small that it cannot leave an imprint on this world. ~ Unknown.
There is no right way to grieve; there is only your way to grieve and that is different for everyone. ~ Nathalie Himmelrich.
Best Miscarriage Quotes
I am not functioning very well. Living with the knowledge that the baby is dead is painful. I feel so far away from you, God. I can only try to believe that you are sustaining me and guiding me through this. Please continue to stand by my side. ~ Christine O'Keeffe Lafser.
There is no greater agony than bearing an untold story inside you. ~ Maya Angelou.
The best advice that I got during counseling: Don't judge your spouse's grief response. Give them the freedom to grieve their own way. ~ Rachel Crawford.
An interrupted pregnancy is something personal and private. There is always a story behind the loss of a child. Let us not dismiss that story but listen to it with love and compassion. ~ Adriana Vandelinde.
When you carry a life and it's there, and then gone, a part of your soul dies. Forever. ~ Casey Wiegano.
How very softly you tiptoed into our world, almost silently, only a moment you stayed. But what an imprint your footsteps have left upon our hearts. ~ Dorothy Ferguson.
We were going to have a baby, but we had an angel instead. ~ Unknown.
When a child is born, it is the mother's instinct to protect the baby. When a child dies, it is the mother's instinct to protect the memory. ~ Unknown.
You didn't stay for long, but in those precious few weeks, you changed me forever. ~ Zoe Clark-Coates.
I held you every second of your life. ~ Stephanie Paige Cole.
A mother's grief is as timeless as her love. ~ Joanne Cacciatore.
Top Miscarriage Quotes
There's no tragedy in life like the death of a child. Things never get back to the way they were. ~ Dwight D. Eisenhower.
What does a miscarriage feel like? It feels as if you have been short-changed by nature. You will cry for what might have been but nobody will understand because they didn't feel it. ~ Unknown.
Even those that never fully blossom bring beauty into the world. ~ Unknown.
You are braver than you believe, stronger than you seem, and smarter than you think. But the most important thing is, even if we're apart…I'll always be with you. ~ A.A. Milne.
I'll love for forever, I'll like you for always, as long as I'm living, my baby you'll be. ~ Robert Munsch.
You were but a drop of rain to the eye but managed to flood my heart with love during your brief time with us. ~ Unknown.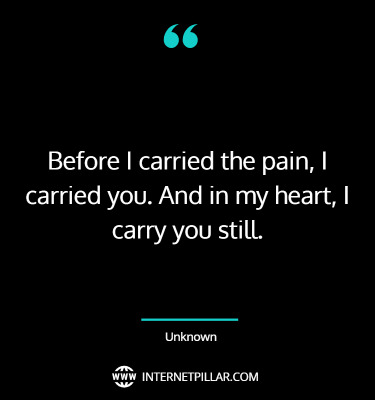 Before I carried the pain, I carried you. And in my heart, I carry you still. ~ Unknown.
I like to believe that all the babies whom died in the womb are with mothers who died giving birth. There's a sentimental notion about this kind of perspective – a feeling of peace admist deep grief. ~ Nikki Rowe.
Famous Miscarriage Quotes
Any woman who'd ever lost a child knew of the hollowness that remained within the soul. ~ Brittainy C. Cherry.
Life isn't always about beating the waves. Sometimes, it's about learning to breathe underwater. ~ L.E. Bowman.
A life may last just for a moment, but memory can make that moment last forever. ~ Unknown.
Babies lost in the womb were never touched by fear. They were never cold, never hungry, never alone, and importantly always knew love. ~ Zoe Clark-Coates.
A pregnancy that ended before it could truly begin. A missed period that turned into an ellipsis of a promise, then an interrupted dash. ~ Laura Lam.
Heaven and earth may separate us today, but nothing will ever change the fact that you made me a mom. ~ Unknown,
There is a unique pain that comes from preparing a place in your heart for a child that never comes. ~ David Platt.
You never arrived in my arms, but you will never leave my heart. ~ Zoe Clark-Coates.
She was born silent after fighting so hard to make it to our world. She is at peace now and will live forever in our hearts. ~ Christina Perri.
Blaming the woman for the loss of a child is like blaming the soldier for the loss of his life in battle. ~ Katherine Longshore.
A mother is never defined by the number of children you can see, but by the love that she holds in her heart. ~ Franchesca Cox.
Popular Miscarriage Quotes
Losing a child means carrying an almost unbearable grief, experienced by many but talked about by few. ~ Meghan Markle.
I carried you every second of your life, and I will love you for every second of mine. ~ Unknown.
This is not goodbye, my darling, this is a thank you. Thank you for coming into my life and giving me joy. ~ Nicholas Sparks.
Your absence has gone through me like thread through a needle. Everything I do is stitched with its color. ~ W.S. Merwin.
She was born silent into this world, but her little life spoke volumes. ~ Unknown.
We do not have control over many things in life and death but we do have control over the meaning we give it. ~ Nathalie Himmelrich.
All I could do was cry; I felt desolate, the tears rolling down my cheeks as I tried to comprehend what had happened. ~ Colette Centeno Fox.
It has been said, 'time heals all wounds.' I do not agree. The wounds remain. In time, the mind, protecting its sanity, covers them with scar tissue and the pain lessens. But it is never gone. ~ Rose Fitzgerald Kennedy.
When a baby is born, it's a mother's instinct to protect her baby. When a baby dies, it's a mother's instinct to protect their memory. ~ Unknown.
A flower bloomed already wilting. Beginning its life with an early ending. ~ RJ Gonzales.
A wife who loses a husband is called a widow. A husband who loses a wife is called a widower. A child who loses his parents is called an orphan. There is no word for a parent who loses a child. That's how awful the loss is. ~ Unknown.
---
So these were the 57 top Miscarriage quotes to overcome grief, sadness and emotional turmoil.
If you like these quotes and sayings, then you can also read my other posts on Fighter quotes and Hard hitting quotes.