There is no gain without pain! Since the 1980s, the maxim "No pain, no gain" has been used as the fitness industry's catchphrase, promising greater rewards in exchange for challenging, even painful, training.
"No pain, no gain" is a motivational quote that inspires perseverance and hard work in the face of challenges. Read on for more inspiring quotes.
---
Table of Contents
Best No Pain No Gain Quotes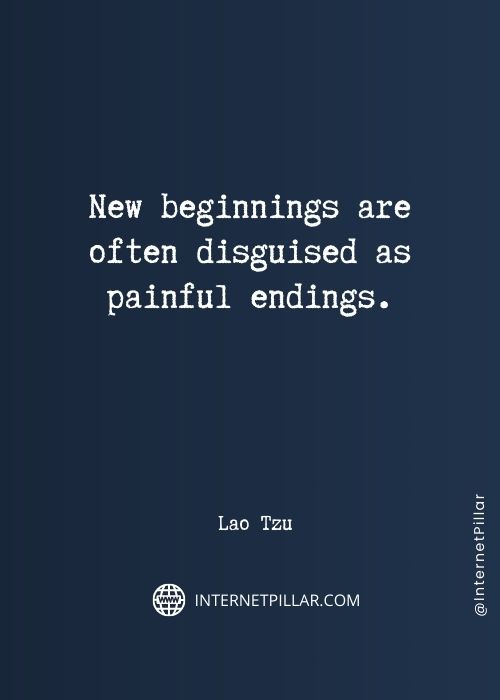 New beginnings are often disguised as painful endings. ~ Lao Tzu.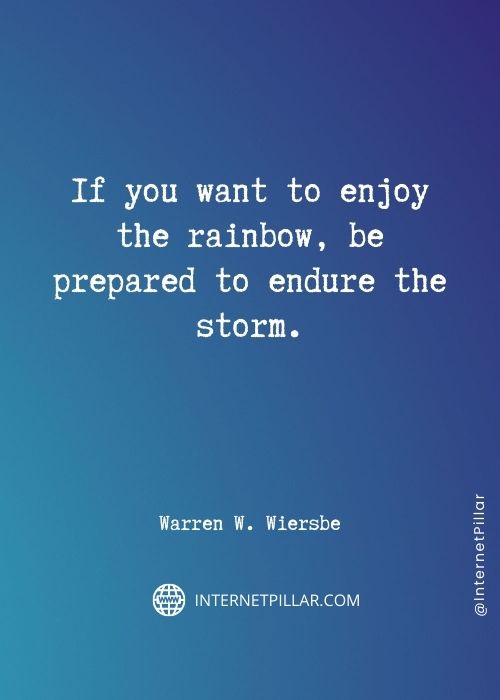 If you want to enjoy the rainbow, be prepared to endure the storm. ~ Warren W. Wiersbe.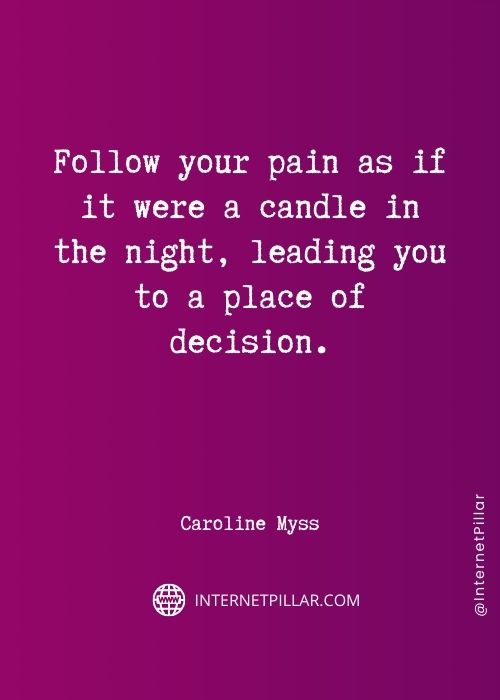 Follow your pain as if it were a candle in the night, leading you to a place of decision. ~ Caroline Myss.
The pain will leave once it has finished teaching you. ~ Proverbs.
No gains without pains. ~ Benjamin Franklin.
The Americans have the saying 'no pain, no gain' and that's why they have no distance running champions. They get down to the track with a stopwatch and flog their guts out thinking that it'll make them a champion, but they'll never make a champion that way. ~ Arthur Lydiard.
Dreams are not easy. Dreams are painful. They force work and commitment. They are challenging and motivating. ~ Robert Kiyosaki.
The most painful thing is losing yourself in the process of loving someone too much, and forgetting that you are special too. ~ Ernest Hemingway.
Growth is painful. Change is painful. But nothing is as painful as staying stuck somewhere you don't belong. ~ Proverbs.
Also Read: 123 Famous Hard Work Quotes To Succeed In Life & Business and Hard Work Beats Talent Quotes and Sayings for Inspiration
Top No Pain No Gain Quotes
Change comes with pain… But this pain later becomes a gain. To explain it well, "no pain, no gain"! Endure the pain and make a difference! ~ Israelmore Ayivor.
If you don't like don't do it. But don't forget that: NO PAIN NO GAIN. ~ Serge Nubret.
No pleasure is evil in itself; but the means by which certain pleasures are gained bring pains many times greater than the pleasures. ~ Epicurus.
Perseverance is the hard work you do after you get tired of doing the hard work you already did. ~ Newt Gingrich.
There are no secrets to success. It is the result of preparation, hard work, and learning from failure. ~ Colin Powell.
Atheism – Your Gain, No Pain! ~ Ron Barrier.
A man's enjoyment of all good things is in exact proportion to the pains he has undergone to gain them. ~ Cyrus The Great.
Popular No Pain No Gain Quotes
I learn from my mistakes. It's a very painful way to learn, but without pain, the old saying is, there's no gain. ~ Johnny Cash.
Many climate change deniers would have you believe that addressing climate change is all pain and no gain. This is simply not true. We can tackle this challenge while improving our personal health and the health of our economy. These are not competing interests; they go hand in hand. ~ Paul Tonko.
The old Chinese proverb springs to mind – No pain, no gain. ~ Marian Keyes.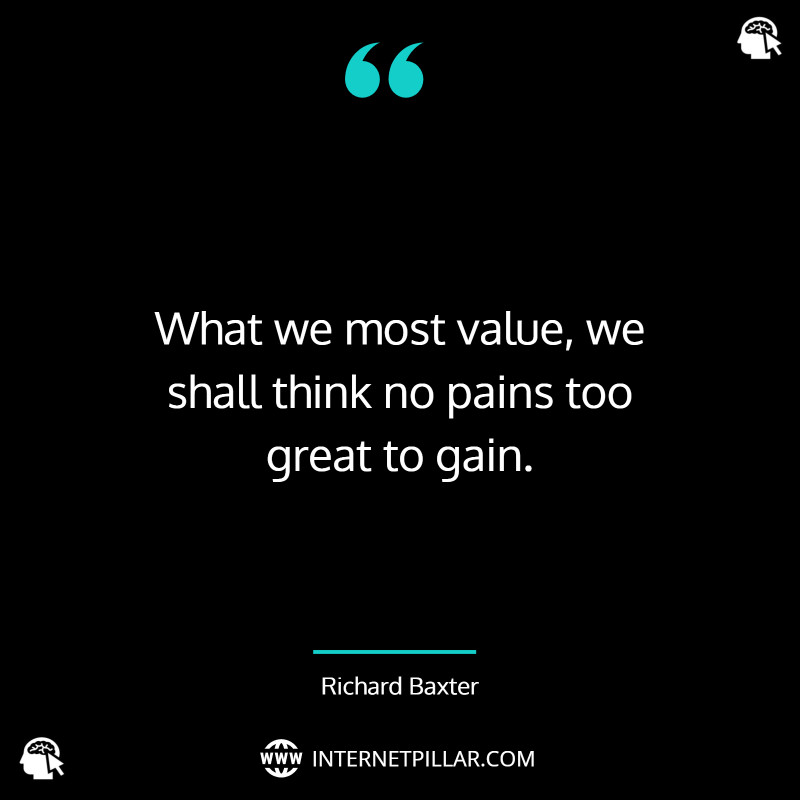 What we most value, we shall think no pains too great to gain. ~ Richard Baxter.
Famous No Pain No Gain Quotes
If you want to take dance to an extra level, you have to be physically fit. You also have to put the years of work in. If there's no pain, there's no gain. You've got to sweat to improve. ~ Andrew Stone.
Pain has been never been a gain… it has been the thing which stops people. ~ Deyth Banger.
The price of success is hard work, dedication to the job at hand, and the determination that whether we win or lose, we have applied the best of ourselves to the task at hand. ~ Vince Lombardi.
Did you fail? Try, try again. There is no gain without pain. ~ Debasish Mridha.
There is no substitute for hard work. ~ Thomas A. Edison.
I spend long days wearing a corset – but no pain, no gain. ~ Phyllis Logan.
Success isn't always about greatness. It's about consistency. Consistent hard work leads to success. Greatness will come. ~ Dwayne Johnson.
SUCCESS requires SACRIFICE. ~ Jeanette Coron.
Inspiring No Pain No Gain Quotes
Without hard work, nothing grows but weeds. ~ Gordon B. Hinckley.
I've been burnt, once or twice, when it comes to love – But what's there to gain when we feel no pain? ~ Soroosh Shahrivar.
Success is no accident. It is hard work, perseverance, learning, studying, sacrifice and most of all, love of what you are doing or learning to do. ~ Pele.
If four things are followed – having a great aim, acquiring knowledge, hard work, and perseverance – then anything can be achieved. ~ A. P. J. Abdul Kalam.
---
So these were the 35 top No Pain No Gain quotes for inspiration and motivation.
If you like these quotes and sayings, then you can also read my other posts on End of the World quotes and Woman of Virtue quotes.
Sources and Inspiration: