Playing games be it chess, puzzles, RPGs, or FPS, serves as a source of relaxation, enjoyment and a means of connecting with friends.
Gaming helps in honing skills related to the things we value.
As gamers, we often seek motivational quotes before embarking on a gaming adventure, aiming to stimulate ourselves and our teammates.
Age should never be a constraint to gaming; the dedication and effort invested in the game is what truly counts.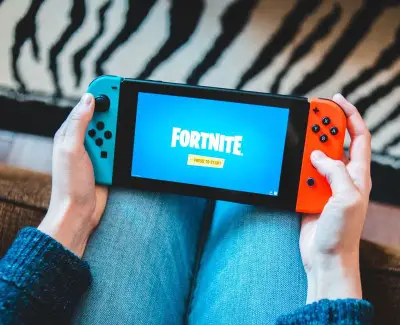 In the gaming world, the victor earns the right to claim inventory items from the defeated player, highlighting the competitive nature of this digital realm.
Inspirational gaming quotes can provide a significant morale boost prior to an important match and might even be sourced from revered characters in games or recognized masters of the gaming universe.
Also read: Inspirational and Motivational Sports Quotes and Know your Worth Quotes
Ultimately, gaming involves giving your all in order to claim victory and these quotes serve to fuel that competitive spirit.
---
Top 10 Playing Games Quotes
I do love playing games, but once I have a girlfriend, she will be my princess. ~ Cho Kyuhyun.
My place of refuge is definitely watching movies and playing video games. ~ Cam Newton.
My parents said that sitting at home playing video games all day won't bring you anywhere in life. ~ PewDiePie.
Playing games can contribute to making you happy, perhaps even without therapy. ~ Gyles Brandreth.
I'm not playing for the All-Star Game, I'm playing to win games. ~ Michael Redd.
If we were being attached by space aliens, we wouldn't be playing these kinds of games. ~ William J. Clinton.
Life is a game played on us while we are playing other games. ~ Evan Esar.
Everybody is playing games. There are games now for pretty much every age, every demographic. ~ Jesse Schell.
Playing video games is something I enjoy in my spare time. I'm a gamer, always have been. ~ Kevin Garnett.
I grew up nerdy, scrawny, playing video games, and getting picked on. ~ Josh Keaton.
Famous Playing Games Quotes
Games give you a chance to excel, and if you're playing in good company you don't even mind if you lose because you had the enjoyment of the company during the course of the game. ~ Gary Gygax.
Players lose you games, not tactics. There's so much crap talked about tactics by people who barely know how to win at dominoes. ~ Brian Clough.
I'll win more games playing everyday in the outfield than I will pitching every fourth day. ~ George Herman.
We're playing those mind games together, pushing the barriers, planting seeds, playing the mind guerilla. ~ John Lennon.
We want everybody to act like adults, quit playing games, realize that it's not just my way or the highway. ~ Barack Obama.
I remember playing 'Mortal Kombat' when I was a kid and the other 'Tekken'-style games. ~ Marie Lu.
I make funny videos of me playing video games, and I share those moments. ~ PewDiePie.
I think the reason that I like so many different games is because I like the way my brain works when I'm playing games. It's more fun. ~ John Romero.
I don't get nervous in any situation. There's no such thing as nerves when you're playing games. ~ Shaquille O'Neal.
Best Playing Games Quotes
Playing games is the best time of your life, and the more games you get, the better it is. ~ Ole Gunnar Solskjaer.
I'm a competitive type of person, whether it's playing a game of basketball or playing business games. ~ Chuck Feeney.
Video games paid for my house. What am I saying? Go ahead and keep playing! ~ Ernest Cline.
Poker is a charismatic game. People who are larger than life play poker and make their living from playing games and hustling. ~ James Altucher.
We've been playing games since humanity had civilization – there is something primal about our desire and our ability to play games. It's so deep-seated that it can bypass latter-day cultural norms and biases. ~ Jane McGonigal.
My activities tend to revolve around crossword puzzles, reading and playing piano and games with my friends. ~ Rashida Jones.
Nobody will admit to playing power games in relationships, but they do. ~ Marina and the Diamonds.
By playing games you can artificially speed up your learning curve to develop the right kind of thought processes. ~ Nate Silver.
When the computer and tablets are all about playing games, that's not interesting to me. ~ Julianne Moore.
Be leery of silence. It doesn't mean you won the argument. Often, people are just busy reloading their guns. ~ Shannon L. Alder.
I mean we all played as kids. You play games, you take on different characters, you imitate; the fun and the love of play has never left me. ~ Kevin Spacey.
Popular Playing Games Quotes
Never idealize others. They will never live up to your expectations. Don't over-analyze your relationships. Stop playing games. A growing relationship can only be nurtured by genuineness. ~ Leo Buscaglia.
I get a lot more confidence winning games playing defense than winning the run-and-gun game. ~ Chauncey Billups.
Man is a game playing animal and a computer is another way to play games. ~ Scott Adams.
It's fool's gold if you are winning games and are not playing the right way. ~ Antonio Davis.
I mean I'm talking about playing games, about imagining other people, and it's part of the way that it helps you actually see the world. ~ Simon McBurney.
What people really need and demand from life is not wealth, comfort, or esteem, but games worth playing. ~ Thomas Szasz.
I'm a comic geek, I love playing video games and I love reading comics. ~ Kellan Lutz.
Most of the exercise I get is from standing and walking around laboratory tables all day. I derive more benefit and entertainment from this than some of my friends and competitors get from playing games like golf. ~ Thomas A. Edison.
I love playing games, but also training. ~ Raul.
I have been playing games since I was about 6, and they've always been a big hobby of mine. ~ Rhianna Pratchett.
Interesting Playing Games Quotes
Playing 10 years in the NHL, almost 600 games, there's going to be some wear and tear for everybody. ~ Mike Comrie.
Life is more fun if you play games. ~ Roald Dahl.
To me, God comes first, my family come second. If I fail at those two, I'm just playing games. ~ Kirk Cameron.
No human being is innocent, but there is a class of innocent human actions called Games. ~ W. H. Auden.
I'm a very competitive person, whether it's school, baseball or even playing video games. ~ David Price.
I've been playing games for 30 years, and I've been a hard-core gamer. ~ Curt Schilling.
There's a difference between fair game and playing games. ~ Hillary Clinton.
The only way you can get match fitness is by playing games. ~ Aaron Ramsey.
Games that make you feel good about yourself are good games to be playing. ~ Jane McGonigal.
I'm going to be honest, playing in D-League games is tough. ~ Jeremy Lin.
It should be noted that children at play are not playing about; their games should be seen as their most serious-minded activity. ~ Michel de Montaigne.
You must invent your own games and teach us old ones how to play. ~ Nikki Giovanni.
---
So these were the 55 great quotes about Playing Games.
If you like these quotes and sayings, then you can also read my other popular blog posts on the topics of Sky is the Limit quotes and Positive Outlook quotes.