You as a person has an individual set of characteristics, abilities and experiences that makes you diferent from everyone else.
This one-of-a-kindness is your strength, your superpower. It distinguishes you as unique, distinctive and priceless.
You are not just unique, but you also have tremendous potential. You have the power to dream big and make your goals come true.
Your unique skills and views enable you to overcome obstacles, learn from them and emerge stronger.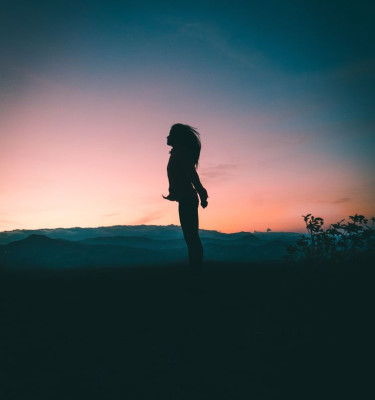 Remember that if you are committed to attain it, no goal is too high.
You need to harness your individuality and trust in your skillsets and you'll be astonished at what you can do.
Recognizing and accepting your originality and potential is the first step toward major achievements in life.
---
Best Quotes about Being Different
Better to embrace the discomfort of being different than the comfort of fitting in. ~ Ogwo David Emenike.
Being different gives the world color. ~ Nelsan Ellis.
If you are always trying to be normal, you will never know how amazing you can be. ~ Maya Angelou.
Take care not to listen to anyone who tells you what you can and can't be in life. ~ Meg Medina.
Kites rise high against the wind, not with it. ~ Winston Churchill.
The key to me is being different not for the sake of being different, but being the most authentic version of what you do. ~ Sam Hunt.
I am different. Not less. ~ Temple Grandin.
When you do something different, you are either blessed or cursed. ~ Mehmet Muratildan.
It is better to be hated for what you are than to be loved for what you are not. ~ André Gide.
I think everybody carries a slight sense of being different, and I know that it comes very naturally to me. ~ Louis Theroux.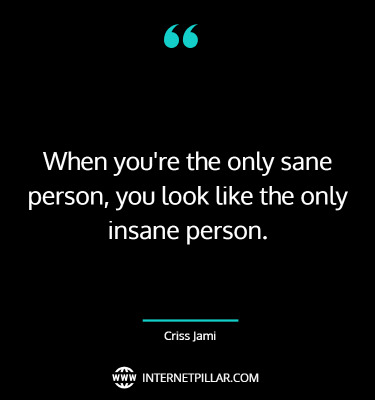 When you're the only sane person, you look like the only insane person. ~ Criss Jami.
Related Quotes: 65 Tolerance Quotes to Learn Value of Patience and 65 Stay In Your Lane Quotes To Put Focus Back On You
Inspiring Quotes about Being Different
I find that the very things that I get criticized for, which is usually being different and just doing my own thing and just being original, is the very thing that's making me successful. ~ Shania Twain.
Two roads diverged in a wood, and I – I took the one less traveled by, And that has made all the difference. ~ Robert Frost.
Ordinary people are products of their environment and fit in. Artists transcend their environment and stand out. ~ Oliver Gaspirtz.
Do not choose to be wrong for the sake of being different. ~ Proverb.
Life's no piece of cake, mind you, but the recipe's my own to fool with. ~ Haruki Murakami.
For a really long time, I thought being different was a negative thing. But as I grew older, I started to realize we were all born to stand out; nobody is born to blend in. ~ Halima Aden.
Motivating Quotes about Being Different
Some people around you will not understand your journey. They don't need to; it's not for them. ~ Paulo Coelho.
Whatever you do, be different – that was the advice my mother gave me, and I can't think of better advice for an entrepreneur. If you're different, you will stand out. ~ Anita Roddick.
I realized that my strength was being different. ~ Betsey Johnson.
You are a marvel. You are unique. In all the years that have passed, there has never been another child like you. Your legs, your arms, your clever fingers, the way you move. You may become a Shakespeare, a Michelangelo, a Beethoven. You have the capacity for anything. ~ Henry David Thoreau.
It's really important to share the idea that being different might feel like a problem at the time, but ultimately diversity is a strength? ~ Carson Kressley.
Be who you are and say what you feel, because those who mind don't matter and those who matter don't mind. ~ Dr. Seuss.
In order to be irreplaceable, one must always be different. ~ Coco Chanel.
Not all who wander are lost. ~ Gandalf.
I think being different, going against the grain of society is the greatest thing in the world. ~ Elijah Wood.
Inspirational Quotes about Being Different
I find that the very things that I get criticized for, which is usually being different and just doing my own thing and just being original, is the very thing that's making me successful. ~ Shania Twain.
By being yourself you put something wonderful in the world that was not there before. ~ Edwin Elliott.
The reward for conformity is that everyone likes you but yourself. ~ Rita Mae.
You cannot be all things to all people. Be unique. Be different. Give to others what you want yourself. And do what you were made to do. ~ Robert Kiyosaki.
You must not be afraid of your uniqueness and you must care less and less what people think of you. ~ Robert Greene.
What sets you apart can sometimes feel like a burden and it's not. And a lot of the time, it's what makes you great. ~ Emma Stone.
Creativity is more than just being different. Anybody can plan weird; that's easy. What's hard is to be as simple as Bach. Making the simple, awesomely simple, that's creativity. ~ Charles Mingus.
Powerful Quotes about Being Different
So you're a little weird? Work it! A little different? Own it! Better to be a nerd than one of the herd! ~ Mandy Hale.
I'm different from everyone else because everyone else is not me. ~ Julian Aguilar.
You are lucky enough to be different, never change. ~ Taylor Swift.
Never be afraid to be different. An original is more valuable than a copy. ~ Roy Sutton.
So what? You're another person, so of course you look different. What do you need to be ashamed for? ~ Yana Toboso.
Sometimes, being different feels a lot like being alone. But with that being said, being true to that and being true to my standards and my way of doing things in my art and my music, everything that has made me feel very different…in the end, it has made me the happiest. ~ Lindsey Stirling.
If one's different, one's bound to be lonely. ~ Aldous Huxley.
Normal is not something to aspire to, it's something to get away from. ~ Jodie Foster.
We must never be afraid to be a sign of contradiction for the world. ~ Mother Teresa.
The person who follows the crowd will usually go no further than the crowd. ~ Albert Einstein.
Motivational Quotes about Being Different
Be different so that people can see you clearly amongst the crowds. ~ Mehmet Murat ildan.
I think every person has their own identity and beauty. Everyone being different is what is really beautiful. If we were all the same, it would be boring. ~ Tila Tequila.
People have a problem with me being different, but that propels me forward in life. ~ Mary-Louise Parker.
I stopped focusing on people being different, and I started treating everyone the same way. ~ Ivan Glasenberg.
When you are content to be simply yourself and don't compare or compete, everybody will respect you. ~ Lao Tzu
---
So these were the 53 quotes about being different.
If you like these quotes and sayings, then you can also read my other popular blog posts on the topics of Being Unique quotes and Being Genuine quotes.
---
External References: