Finding Yourself means you are searching within yourself for solutions to your issues.
Self-realization is a process and not a final destination.
---
Best Quotes about Finding Yourself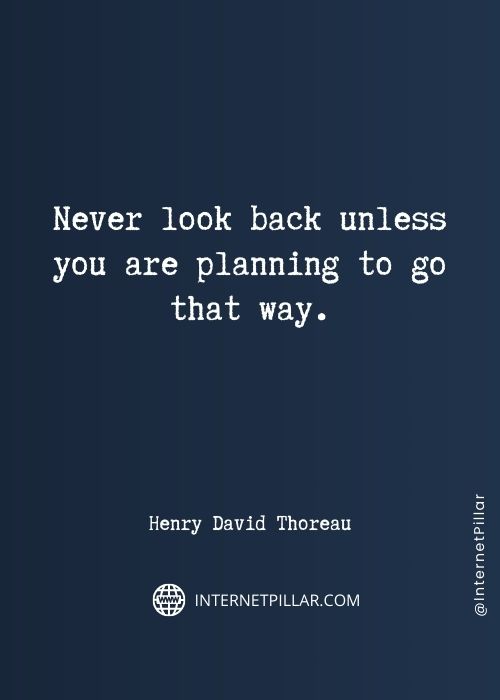 Never look back unless you are planning to go that way. ~ Henry David Thoreau.
Don't spend all of your time trying to find yourself. Spend your time creating yourself into a person that you'll be proud of. ~ Sonya Parker.
Sometimes we must lose ourselves to find ourselves. ~ Sonny Long.
You learn to speak by speaking, to study by studying, to run by running, to work by working; and just so you learn to love… by loving. ~ St. Francis de Sales.
The real voyage of discovery consists not in seeing new landscapes but in having new eyes. ~ Marcel Proust.
Looking in the mirror, staring back at me isn't so much a face as the expression of a predicament. ~ Colin Firth.
People who fit don't seek. The seekers are those that don't fit. ~ Shannon L. Alder.
Your work is to discover your work and then with all your heart give yourself to it. ~ Buddha.
You will recognize your own path when you come upon it, because you will suddenly have all the energy and imagination you will ever need. ~ Jerry Gilles.
Inspiring Quotes about Finding Yourself
When you make the finding yourself – even if you're the last person on Earth to see the light – you'll never forget it. ~ Carl Sagan.
I wasn't searching for something or someone….I was searching for me. ~ Carrie Bradshaw.
There's only so much you can do of trying, finding yourself very close to getting a part and then not getting it. ~ Dominic Cooper.
All men should strive to learn before they die what they are running from, and to, and why. ~ James Thurber.
Happiness is not something you postpone for the future; it is something you design for the present. ~ Jim Rohn.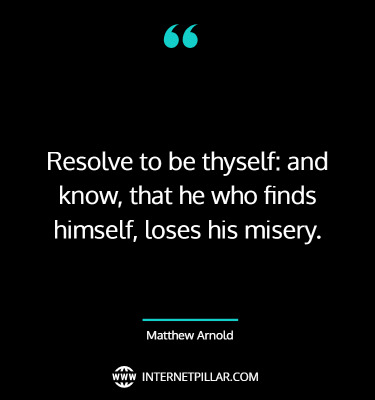 Resolve to be thyself: and know, that he who finds himself, loses his misery. ~ Matthew Arnold.
Lose yourself wholly; and the more you lose, the more you will find. ~ Catherine Of Siena.
Inspirational Quotes about Finding Yourself
To find yourself, think for yourself. ~ Socrates.
We lose ourselves in things we love. We find ourselves there, too. ~ Kristin Martz.
Learn how to separate the majors and the minors. A lot of people don't do well simply because they major in minor things. ~ Jim Rohn.
People often say that this or that person has not yet found himself. But the self is not something one finds, it is something one creates. ~ Thomas Szasz.
Never give up on a dream just because of the time it will take to accomplish it. The time will pass anyway. ~ Earl Nightingale.
I think you travel to search and you come back home to find yourself there. ~ Chimamanda Ngozi Adichie.
Top Quotes about Finding Yourself
You can always find the sun within yourself if you will only search. ~ Maxwell Maltz.
You've got to know yourself so you can at last be yourself. ~ D. H. Lawrence.
If you don't design your own life plan, chances are you'll fall into someone else's plan. And guess what they have planned for you? Not much. ~ Jim Rohn.
One's destination is never a place, but a new way of seeing things. ~ Henry Miller.
When we find a purpose that is bigger than ourselves, we become more powerful in our ability to create. ~ Jack Delosa.
Your imagination is your preview of life's coming attractions. ~ Albert Einstein.
First find the man in yourself if you will inspire manliness in others. ~ Amos Bronson Alcott.
I long, as does every human being, to be at home wherever I find myself. ~ Maya Angelou.
When you're committed to something you accept no excuses only results! ~ Kenneth H. Blanchard.
Motivational Quotes about Finding Yourself
You really have to look inside yourself and find your own inner strength, and say, 'I'm proud of what I am and who I am, and I'm just going to be myself. ~ Mariah Carey.
The only way to find yourself is when you start being true to everyone around you. ~ Unknown
Find the love you seek, by first finding the love within yourself. Learn to rest in that place within you that is your true home. ~ Sri Sri Ravi Shankar.
If a man happens to find himself, he has a mansion which he can inhabit with dignity all the days of his life. ~ James A. Michener.
In the end you don't so much find yourself as you find someone who knows who you are. ~ Robert Brault.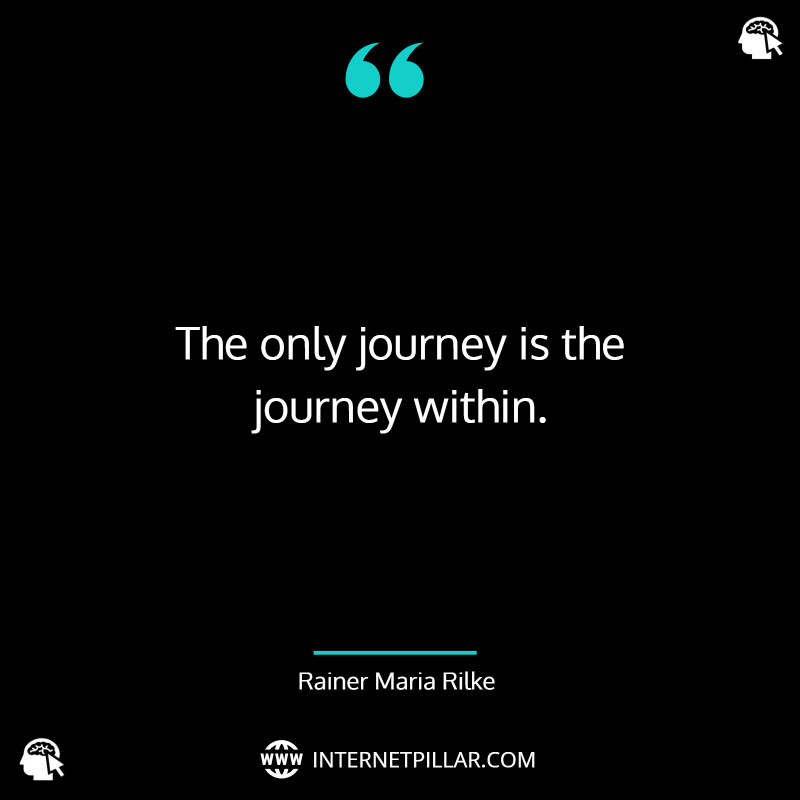 The only journey is the journey within. ~ Rainer Maria Rilke.
Sometimes when you lose your way, you find yourself. ~ Mandy Hale.
When you fight yourself to discover the real you, there is only one winner. ~ Stephen Richards.
Find yourself first-like yourself first-love yourself first & friendship & love will naturally find you. ~ Mandy Hale.
Famous Quotes about Finding Yourself
If you're being ignored, that's a good time to concentrate on finding yourself and creating your own mystery. ~ Lykke Li.
A year from now you will wish you had started today. ~ Karen Lamb.
I can't change the direction of the wind, but I can adjust my sails to always reach my destination. ~ Jimmy Dean.
Committing yourself is a way of finding out who you are. A man finds his identity by identifying. ~ Robert Terwilliger.
Don't worry about finding your soul mate. Find yourself. ~ Jason Evert.
Should we say the self, once perceived, becomes the soul? ~ Theodore Roethke.
Your real self may be hiding somewhere, look for it within, when you find yourself, you can freely be what you want to be. ~ Michael Bassey Johnson.
You've got to find yourself first. Everything else will follow. ~ Charles De Lint.
Find out who you are and do it on purpose. ~ Dolly Parton.
Know thyself means this, that you get acquainted with what you know, and what you can do. ~ Menander.
Our greatest fear in life shouldn't be of failure, but of succeeding at things that don't really matter. ~ Francis Chan.
It's not about finding a home so much as finding yourself. ~ Jason Behr.
Knowledge comes by taking things apart: analysis. But wisdom comes by putting things together. ~ John A. Morrison.
Men can starve from a lack of self-realization as much as they can from a lack of bread. ~ Richard Wright.
The best way to find yourself is to lose yourself in the service of others. ~ Mohandas Karamchand Gandhi.
Someday, somewhere – anywhere, unfailingly, you'll find yourself, and that, and only that, can be the happiest or bitterest hour of your life. ~ Pablo Neruda.
Success does not consist in never making mistakes but in never making the same one a second time. ~ George Bernard Shaw.
Know yourself. Don't accept your dog's admiration as conclusive evidence that you are wonderful. ~ Ann Landers.
A person who never made a mistake never tried anything new. ~ Albert Einstein.
Not until we are lost do we begin to understand ourselves. ~ Henry David Thoreau.
Whether you think you can or you think you can't… You're right. ~ Henry Ford.
Popular Quotes about Finding Yourself
I think that somehow, we learn who we really are and then live with that decision. ~ Eleanor Roosevelt.
Go find yourself first So you can also find me. ~ Rumi.
Knowing others is intelligence; knowing yourself is true wisdom. Mastering others is strength; mastering yourself is true power. ~ Lao Tzu.
Be who you are, and find yourself so you can be your own person and enjoy life with no regret. ~ Bonnie Zackson Koury.
Whatever it takes to find the real you, don't be daunted if the rest of the world looks on in shock. ~ Stephen Richards.
It's a life's journey of finding ourselves, finding our power, and living for yourself, not for everyone else. ~ Mariska Hargitay.
Without leaps of imagination or dreaming, we lose the excitement of possibilities. Dreaming, after all, is a form of planning. ~ Gloria Steinem.
Follow your bliss and don't be afraid, and doors will open where you didn't know they were going to be. ~ Joseph Campbell.
We must be willing to get rid of the life we've planned so as to have the life that is waiting for us. ~ Joseph Campbell.
Sometimes you have to kind of die inside in order to rise from your own ashes and believe in yourself and love yourself to become a new person. ~ Gerard Way.
One must know oneself. If this does not serve to discover truth, it at least serves as a rule of life, and there is nothing better. ~ Blaise Pascal.
Knowing yourself is the beginning of all wisdom. ~ Aristotle.
Things work out best for those who make the best of how things work out. ~ John Wooden.
Know, first, who you are, and then adorn yourself accordingly. ~ Epictetus.
You never find yourself until you face the truth. ~ Pearl Bailey.
---
So these were the 80 quotes about finding yourself.
If these quotes and sayings connect with you, check out our other posts on short friend quotes and unconditional love quotes.