Reflection allows you to think back what you did well and what went wrong.
Reflecting allows you to enhance your skills and help you to evaluate their effectiveness.
Reflection allows you to consider your accomplishments and places for development, promoting personal growth.
By reflecting, you can enhance your talents and measure their effectiveness, ultimately improving your strategy for the future.
Deep thinking or contemplation characterizes reflection, which is similar to the portrayal of something in a mirror or on a reflected surface.
These reflection quotes are intended to motivate you to reflect on a regular basis, encouraging self-improvement and motivating you to achieve your ambitions.
By reflecting, you may obtain vital insights into your own path, creating a better grasp of your goals and the actions required to attain them.
---
Best Reflection Quotes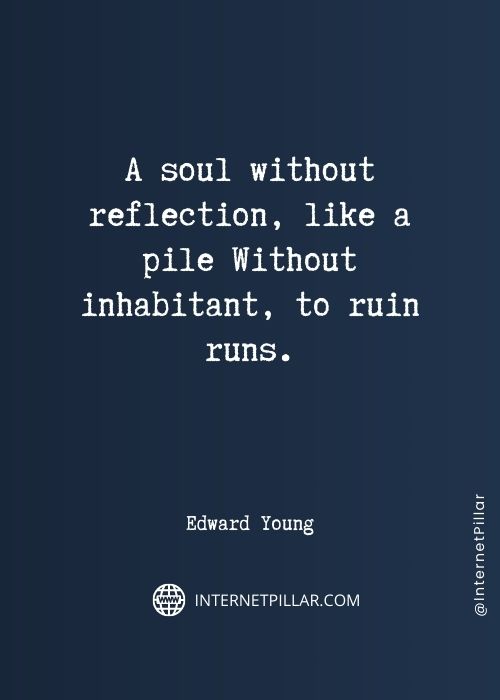 A soul without reflection, like a pile Without inhabitant, to ruin runs. ~ Edward Young.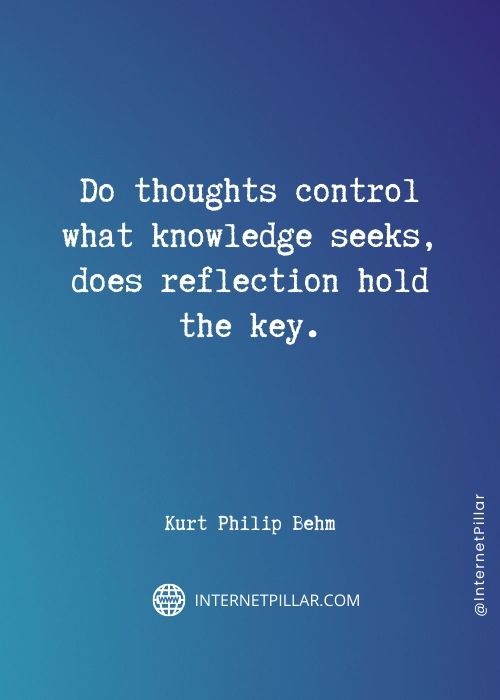 Do thoughts control what knowledge seeks, does reflection hold the key. ~ Kurt Philip Behm.
Our heart should always be a reflection of who we are as people. ~ Ayjee Grogan.
People of the world don't look at themselves, and so they blame one another. ~ Rumi.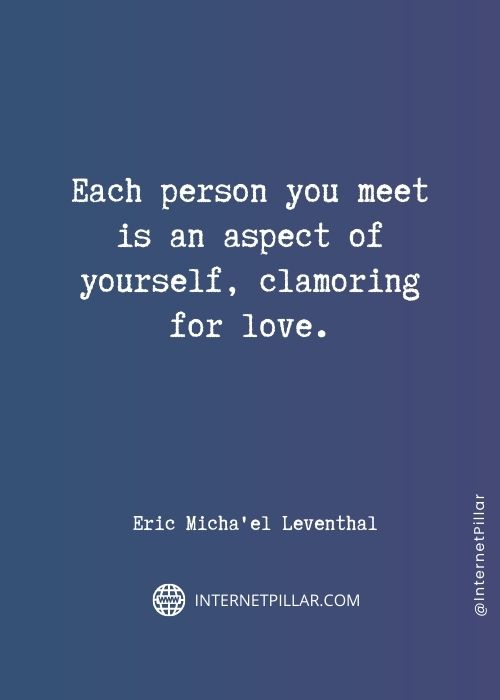 Each person you meet is an aspect of yourself, clamoring for love. ~ Eric Micha'el Leventhal.
Your choices and decisions are a reflection of how well you've set and followed your priorities. ~ Elizabeth George.
Learning without reflection is a waste. Reflection without learning is dangerous. ~ Confucius.
Time and reflection change the sight little by little 'till we come to understand. ~ Paul Cezanne.
Behavior is the mirror in which everyone shows their image. ~ Johann Wolfgang von Goethe.
In silence and movement you can show the reflection of people. ~ Marcel Marceau.
Passing through its own reflection, eternity is beauty – and beauty is truth. ~ Kurt Philip Behm.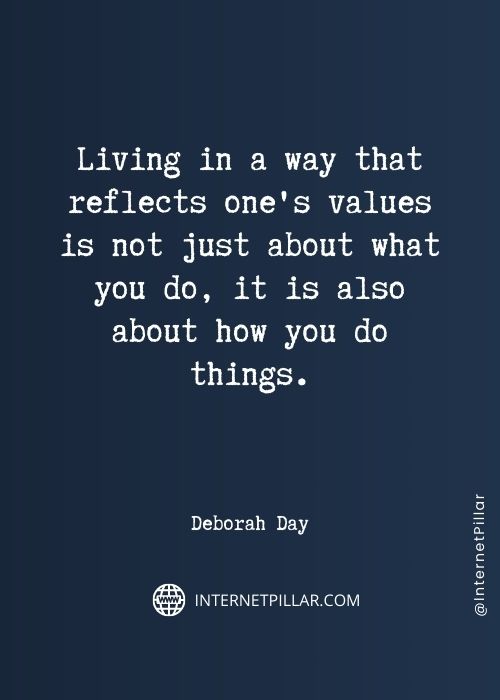 Living in a way that reflects one's values is not just about what you do, it is also about how you do things. ~ Deborah Day.
Only through the eyes of soft empathy, can a child see its true reflection. ~ Nikhil Parekh.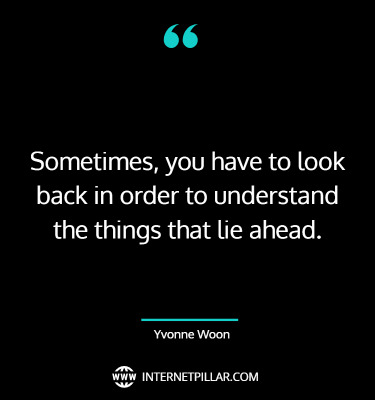 Sometimes, you have to look back in order to understand the things that lie ahead. ~ Yvonne Woon.
Never second guessing always prompt for a mere reflection you decide when. ~ Mario William Vitale.
Related Quotes: 78 Best Overthinking Quotes to Stop Thinking Too Much and 79 Best Strength Quotes to Sail Through Tough and Hard Times
Famous Reflection Quotes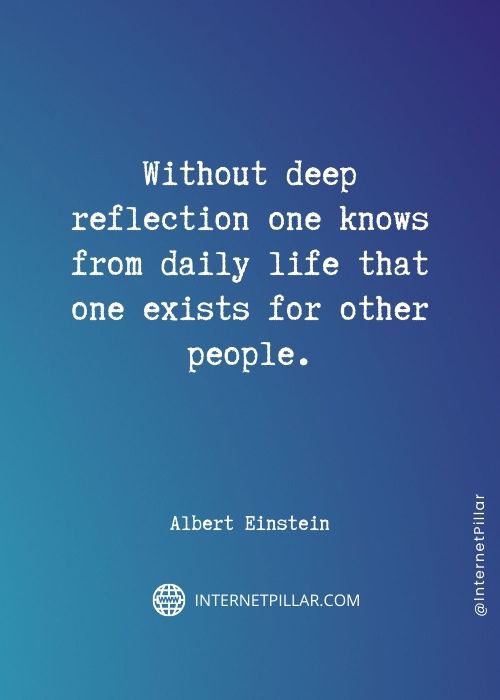 Without deep reflection one knows from daily life that one exists for other people. ~ Albert Einstein.
We must always strive to reflect the highest vision of ourselves. ~ Bryant McGill.
Our fitful heart a wild reflection views. ~ George Meredith.
There is no future without a past, because what is to be cannot be imagined except as a form of repetition. ~ Siri Hustvedt.
Follow effective action with quiet reflection. From the quiet reflection will come even more effective action. ~ Peter Drucker.
The eye of judgment sees at a distance what it refuses to see in it's own reflection. ~ T.F. Hodge.
Now my reflection shows my nudity and struggle with such clarity, it's not hard to relate to me. ~ Amanda D Shelton.
Man has two great spiritual needs. One is for forgiveness. The other is for goodness. ~ Billy Graham.
Set a daily solitude time for reflection and rethinking. ~ Lailah Gifty Akita.
Love your Enemies, for they tell you your Faults. ~ Benjamin Franklin.
The more peace we have within our own lives, the more we can reflect into the outer world. ~ Senora Roy.
Where there is reflection, there is either double beauty or double ugliness! ~ Mehmet Murat ildan.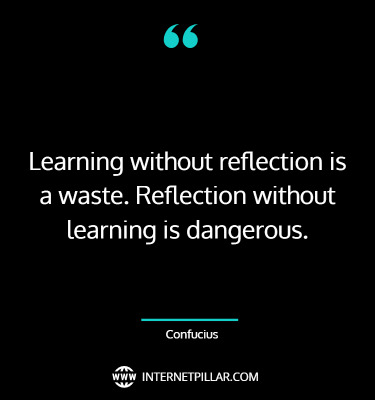 Learning without reflection is a waste. Reflection without learning is dangerous. ~ Confucius.
Reflective thinking turns experience into insight. ~ John C. Maxwell.
Popular Reflection Quotes
One can not reflect in streaming water. Only those who know internal peace can give it to others. ~ Lao Tzu.
You are a mirror of yourself in others. Whatever you want, give. Be the best reflection of yourself. ~ Karen A. Baquiran.
Study the past if you would define the future. ~ Confucius.
In the mirror, the face and its reflection — they watch each other; different, but one. ~ Sant Tukaram.
The way we experience the world around us is a direct reflection of the world within us. ~ Ritu Ghatourey.
When there is a beautiful reflection, we know not where to look, to the reflection or to the reflected! ~ Mehmet Murat ildan.
On the still calm waters of surrender, the reflections of clarity appear. ~ Bryant McGill.
The world is a looking glass and gives back to every man the reflection of his own face. ~ William Makepeace Thackeray.
Before you can do something you must first be something. ~ Johann Wolfgang von Goethe.
Detached reflection cannot be demanded in the presence of an uplifted knife. ~ Oliver Wendell Holmes, Jr.
If you don't know what you are doing wrong, you can never know what you are doing right. ~ Chen Xinhua.
Everything in your life is a reflection of a choice you have made. If you want a different result, make a different choice. ~ Jonathan Kiavi.
You may scan historic pages, and right down throughout the ages mere reflection never laid a single brick. ~ Clarence Michael James Stanislaus.
Self-Reflection Quotes
The true words do not fail, for motion does not fail, and reflection does not fail; ~ Walt Whitman.
Notice how little, and how seldom, you notice the movement of the eyes in your own face, reflection of a moment's reflection. ~ Conrad Potter Aiken.
Our language is the reflection of ourselves. ~ Cesar Chavez.
Sometimes you have to take a break and breathe before you can keep moving forward. ~ Kayla Panchisin.
There is one art of which people should be masters – the art of reflection. ~ Samuel Taylor Coleridge.
Education begins the gentleman, but reading, good company and reflection must finish him. ~ John Locke.
Reflection and learning are lifelong processes. ~ Innocent Mwatsikesimbe.
Who apart from ourselves, can see any difference between our victories and our defeats? ~ Christopher Fry.
Life is only a reflection of what we allow ourselves to see and be. ~ Trudy Symeonakis Vesotsky.
People are sent into our lives to teach us things that we need to learn about ourselves. ~ Mandy Hale.
If my mind can conceive it and my heart can believe it, I know I can achieve it. ~ Rev. Jesse Jackson.
The state of your life is nothing more than a reflection of your state of mind. ~ Wayne Dyer.
The efforts that we put into our lives today would reflect on the place we are standing on tomorrow. ~ Hermann J Steinherr.
When reflection calls to mind, the bleak and desolating wind, that soon thy silken wing shall tear, and waft it on the freezing air. ~ Mary Darby Robinson.
The real man smiles in trouble, gathers strength from distress, and grows brave by reflection. ~ Thomas Paine.
To find yourself you must look within yourself and not others. ~ Damian Stafon.
Whenever you find yourself on the side of the majority, it is time to pause and reflect. ~ Mark Twain.
The reflection staring back at me. And when they say you're all alone. Tell them it will not last that long. ~ RJ Intindola.
Sometimes you have to take a half step back to take two forward. ~ Vince McMahon.
Only through the act of self-reflection – is the Creator truly known. ~ Kurt Philip Behm.
Top Reflection Quotes
One of the saddest things in life, is the things one remembers. ~ Agatha Christie.
Becoming a great man doesn't require Education, but Reflection. ~ Steeven Shaw.
If I speak of myself in different ways, that is because I look at myself in different ways. ~ Michel de Montaigne.
Everyone and everything that shows up in our life is a reflection of something that is happening inside of us. ~ Alan Cohen.
One travels more usefully when alone, because he reflects more. ~ Thomas Jefferson.
Life can only be understood backwards; but it must be lived forwards. ~ Soren Kierkegaard.
It is a most mortifying reflection for a man to consider what he has done, compared to what he might have done. ~ Samuel Johnson.
Everyone thinks of changing the world, but no one thinks of changing himself. ~ Leo Tolstoy.
Sometimes it's hard to look at a flower, when you're dying inside. ~ Anthony Liccione.
Short Reflection Quotes
People who have had little self-reflection live life in a huge reality blind-spot. ~ Bryant McGill.
Your outer world is a reflection of your inner world. ~ T. Harv Eker.
Make sure the outside of you is a good reflection of the inside of you. ~ Jim Rohn.
In moments of quiet reflection our minds embrace the sea that we have crossed. ~ Holmes.
Life is more enjoyable when you focus your attention on helping others than reflecting on your own problems. ~ Nishan Panwar.
All that we are is the result of what we have thought. ~ Buddha.
---
So these were the 77 quotes about Reflection.
If these quotes and sayings connect with you, check out our other posts on unity quotes and losing quotes.
---
Sources: