Being in a sad relationship may be a very difficult time in one's life.
Sad relationship quotes can offer peace and consolation during these tough moments, aligning with your sentiments and delivering a sense of understanding.
These sad quotes about relationship heartbreak give a variety of viewpoints, enabling you to choose the words that genuinely relate to your circumstance and bring you solace.
These quotes might provide confidence and empathy while navigating the emotional turbulence of a bad relationship.
They remind you that you are not alone in your suffering, and they may provide you with the encouragement you need to recover and go on.
---
Best Sad Relationship Quotes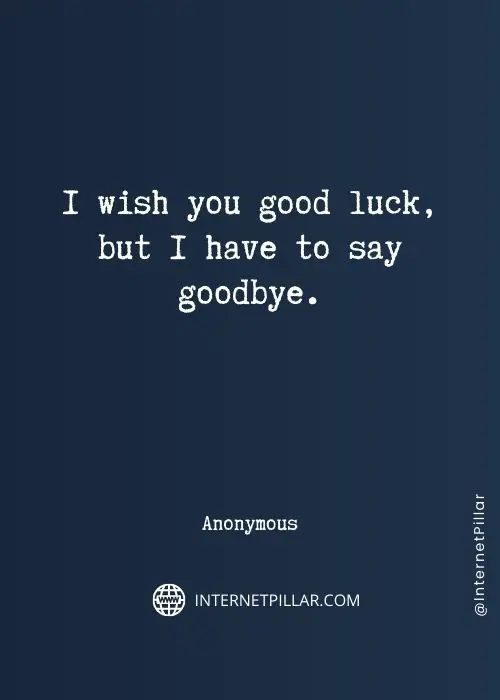 I wish you good luck, but I have to say goodbye. ~ Anonymous.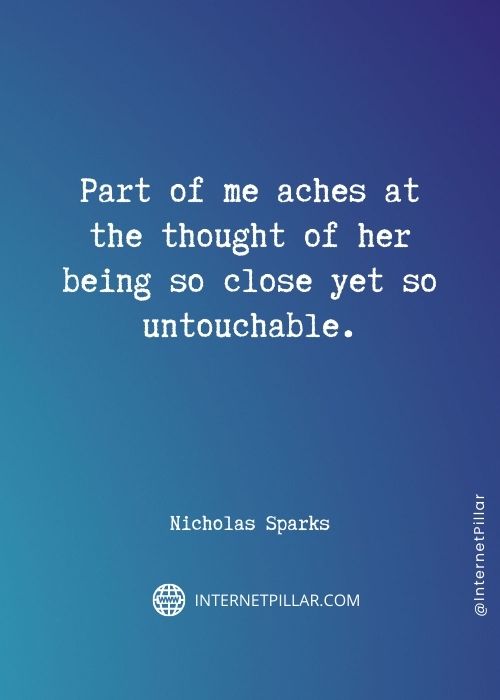 Part of me aches at the thought of her being so close yet so untouchable. ~ Nicholas Sparks.
I'll be okay, but I can't be happy right now. ~ Anonymous.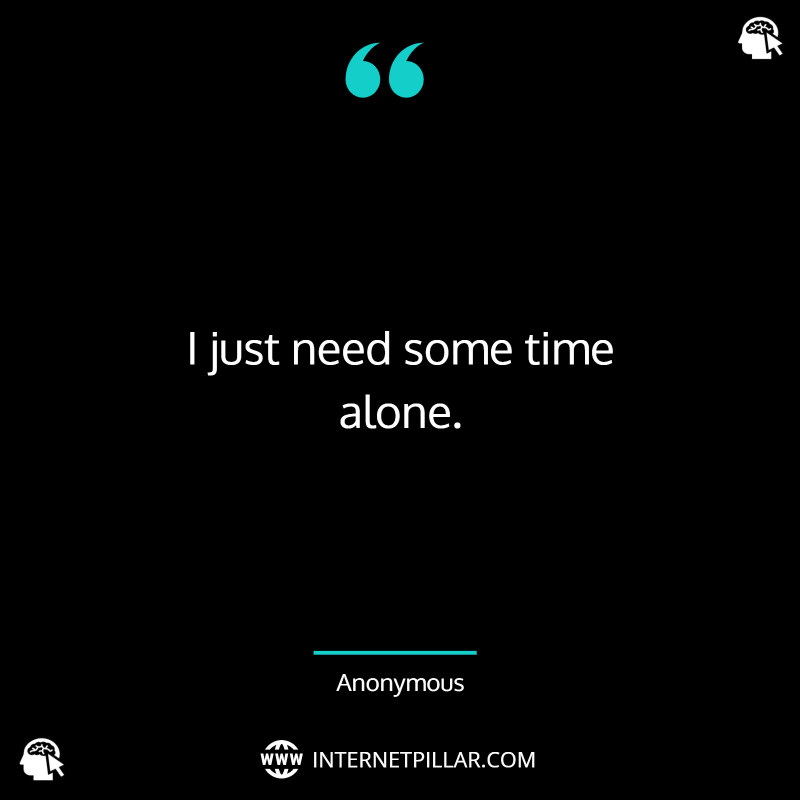 I just need some time alone. ~ Anonymous.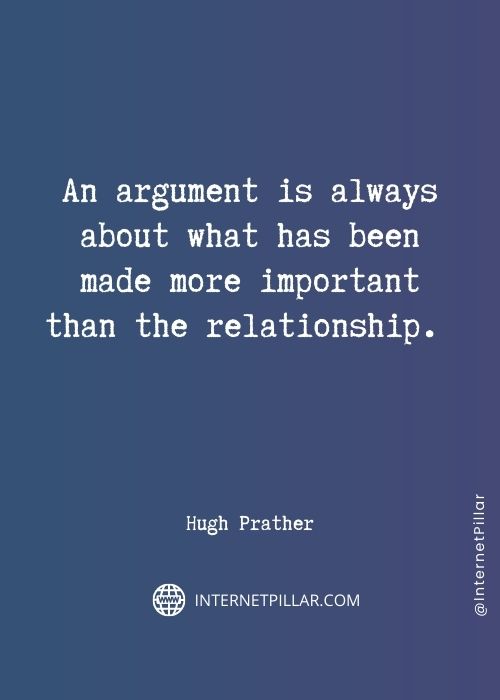 An argument is always about what has been made more important than the relationship. ~ Hugh Prather.
I'm so sorry, but I can't be with you. I'm just too sad. ~ Anonymous.
Tis better to have loved and lost than never to have loved at all. ~ Alfred Lord Tennyson.
Never place someone so high on a pedestal that if they should fall… you get crushed. ~ Mark W. Boyer.
Almost all of our sorrows spring out of our relations with other people. ~ Arthur Schopenhauer.
Sadness lives in a house on a dark street with no name. ~ Anonymous.
Relationships fail because people take their own insecurities and try and twist them into their partner's flaws. ~ Baylor Barbee.
Life is tough. Life is hard. Sometimes life is so hard that you can barely breathe. ~ Anonymous.
I'm not crying over what you said, it's what you didn't say that hurts the most. ~ Anonymous.
Relationships end because once the person has you, they stop doing the things it took to get you. ~ Anonymous.
It's so hard to say goodbye, but I'll always cherish the time we had. ~ Anonymous.
Once you lose someone it is never exactly the same person who comes back. ~ Sharon Olds.
It takes longer to build a relationship than it does to destroy one. ~ Matshona Dhliwayo.
It was like I was conjuring up this sadness and it was just spilling out of me. ~ Anonymous.
You can't save people from their own sadness. All you can do is share with them. ~ Anonymous.
Related Quotes: 78 Best Partner Quotes on Relationships and Bonding and 90 Sad Love Quotes to Deal with Heartache
Famous Sad Relationship Quotes
No partner in a love relationship… should feel that he has to give up an essential part of himself to make it viable. ~ May Sarton.
Separation from those we love is never easy, but it must be faced with courage. ~ Anonymous.
I realize now that the person I used to be is not the person I am. ~ Anonymous.
Not everyone who loves each other needs to be in a relationship. And not everyone who's in a relationship loves each other. ~ Anonymous.
If we must part ways forever, drop a kind word to me, so I can console myself when my heart is breaking. ~ Omosco.
Since I can't be with you right now, I will have to be content just dreaming about when we will be together again. ~ Susan Polis Schutz.
You learn more about a person at the end of a relationship than at the beginning. ~ Anonymous.
We are afraid to care too much, for fear that the other person does not care at all. ~ Eleanor Roosevelt.
When a relationship doesn't work anymore, it's terrible to stay with someone that you don't love. ~ Monica Bellucci.
I'm doing my best to stay positive because that's what gets me through the day. ~ Anonymous.
Caring for someone more than they care for you is a form of emotional disaster. ~ Anonymous.
I could have loved you once And said it But then you went away And when you came back Love was a forgotten word, Remember? ~ Marilyn Monroe.
You lose yourself trying to hold on to someone who doesn't care about losing you. ~ Tablo.
I don't feel alive anymore. ~ Anonymous.
Out of nowhere, the pain just came back. ~ Anonymous.
It's not goodbye, it's I'll see you later. ~ Anonymous.
You should not have to rip yourself into pieces to keep others whole. ~ Anonymous.
There's a big difference between a sad goodbye and a goodbye with the hope of a new beginning. ~ Anonymous.
Popular Sad Relationship Quotes
There are a lot of people who act like they want to be in love, but they don't really want to be in love. They want the feeling that being in love gives them. ~ Anonymous.
It makes me sad to think that we are so happy in love and yet so unhappy when we are not together. ~ Anonymous.
You should always leave loved ones with loving words. ~ Anonymous.
I'm not sad, I'm just tired. And my heart is tired. ~ Anonymous.
Everybody has a sadness they can't seem to shake. ~ Anonymous.
It is sad not to love, but it is 100% sadder not to be able to love. ~ Miguel de Unamuno.
You're the one who is leaving, and you're telling me to be strong? ~ Anonymous.
The only thing worse than being lonely is having someone who makes you feel lonely. ~ Anonymous.
Assumptions are the termites of relationships. ~ Henry Winkler.
I'm sorry. I don't want to talk about it. ~ Anonymous.
I'm not a very happy person. I think I'm the only person I've ever met that isn't happy. I'm always sad. ~ Anonymous.
You meet everyone twice in this life, when they come and when they go. ~ C.C Aurel.
Our greatest joy and our greatest pain come in our relationships with others. ~ Stephen R. Covey.
Relationships based on obligation lack dignity. ~ Wayne Dyer.
Top Sad Relationship Quotes
Relationships are worth fighting for, but you can't be the only one fighting. ~ Anonymous.
Anybody who does not value what you have does not deserve your relationship. ~ Matthew Ashimolowo.
Tears come from the heart and not from the brain. ~ Leonardo da Vinci.
Love is like an onion, even after you peel it off there are still layers that need to be peeled off. ~ Anonymous.
We all share the same stories, we all share the same scars, and somehow, we all share the same love. ~ Anonymous.
Some people are going to leave your life, but that's not the end of your story. That's the end of their part in your story. ~ Faraaz Kazi.
Do not sabotage your new relationship with your last relationship's poison. ~ Steve Maraboli.
I'm not looking for someone to complete me. I'm looking for someone who accepts me. ~ Anonymous.
Why am I still here? ~ Anonymous.
If it weren't for the fact that the sun is so hot, the earth would probably be frozen solid. That's what sadness does to you. It freezes your heart so that nothing feels good anymore. ~ Anonymous.
Leave someone who hates you as much as you hate yourself. ~ Michael J. Bennett.
When you think you're first falling in love, just then you realize you're falling out of love. ~ David Grayson.
Short Sad Relationship Quotes
I'm not happy. I'm not sad. I'm not anything. ~ Anonymous.
There's always a hole inside me. Sometimes it's empty, sometimes it's full. ~ Anonymous.
When a loved one leaves, it is often difficult to let go. But we must not forget the promise we make to ourselves and to them. ~ Anonymous.
A person who really loves you will not make you feel bad about yourself. ~ Anonymous.
The best way to remain in your relationship is to keep other people out of your relationship. ~ Carlos Wallace.
A deadness occurs in relationships when people are no longer willing to tell each other how they really feel. ~ Shakti Gawain.
I've been trying to go on living like nothing has changed, but it's too hard. ~ Anonymous.
No matter how clear the ending, I will always wonder what would have happened if I had tried. ~ Anonymous.
This is the hardest part of leaving. You cannot see the future, and you do not know if you will find what you are looking for. ~ Anonymous.
For lack of an occasional expression of love, a relationship strong at the seams can wear thin in the middle. ~ Robert Brault.
It's hard to find happiness when you feel like you've failed, or that you're never going to get what you want. ~ Anonymous.
It is far better to be alone, than to be in bad company. ~ George Washington.
Remember that no relationship is a total waste of time. You can always learn something about yourself. ~ H. Jackson Brown Jr.
Life is full of things I can't control. ~ Anonymous.
---
So these were the 77 quotes about Sad Relationship.
If these quotes and sayings connect with you, check out our other posts on new friends quotes and funky quotes.
---
Sources: