Success is grounded on the bedrock of dreams, which propel you towards your goals.
When daily routines become overwhelming, it's important to refer back to motivational quotes about dreaming big.
These remind you not to constrain yourself and reinforce the belief that you possess the capability to accomplish anything you set your mind to.
As you aim high, maintaining a positive outlook is key. Incorporate laughter through funny quotes, foster joy with happiness quotes and bolster your motivation with inspirational quotes.
This comprehensive collection of short dream quotes offers you the inspiration and motivation you need to keep chasing your dreams, irrespective of life's daily challenges.
Also read: Chase Your Dreams quotes and Dream Big quotes.
It's a powerful reminder of the power of dreams and the vast possibilities that lie within your reach when you dare to dream big.
---
Top 10 Short Dream Quotes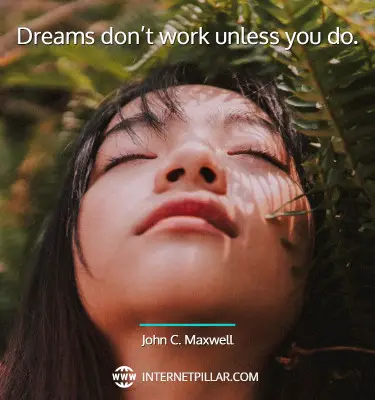 Dreams don't work unless you do. ~ John C. Maxwell.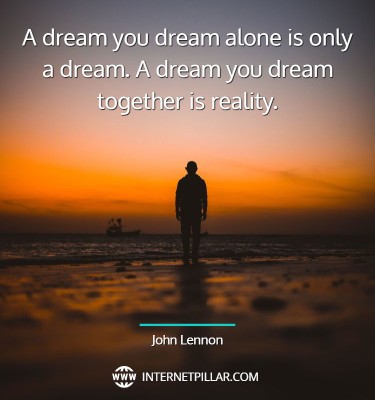 A dream you dream alone is only a dream. A dream you dream together is reality. ~ John Lennon.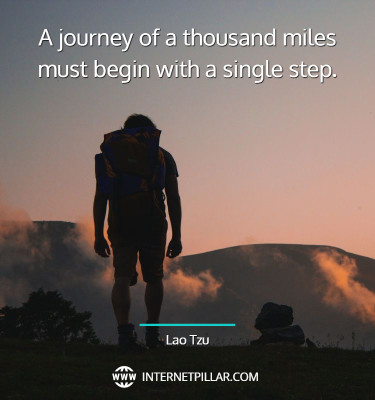 A journey of a thousand miles must begin with a single step. ~ Lao Tzu.
Doubt kills more dreams than failure ever will. ~ Suzy Kassem.
Dreams come true. Without that possibility, nature would not incite us to have them. ~ John Updike.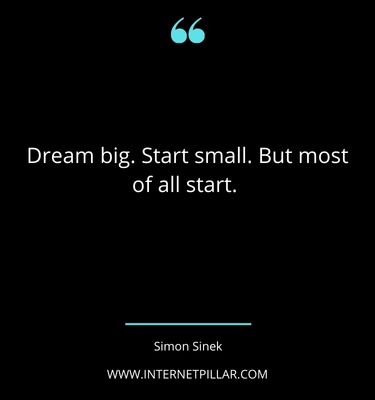 Dream big. Start small. But most of all start. ~ Simon Sinek.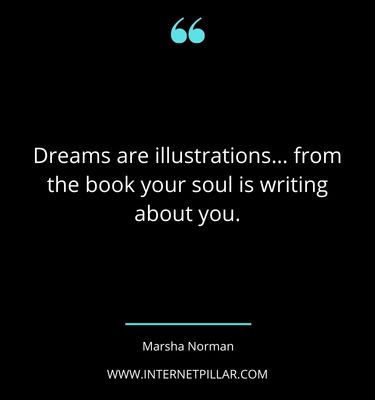 Dreams are illustrations… from the book your soul is writing about you. ~ Marsha Norman.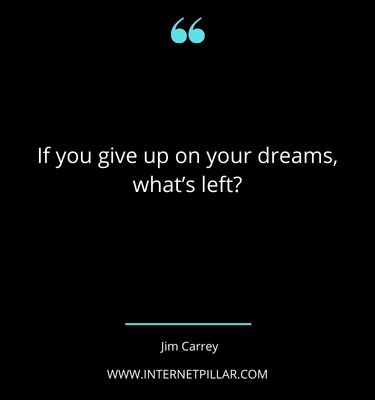 If you give up on your dreams, what's left? ~ Jim Carrey.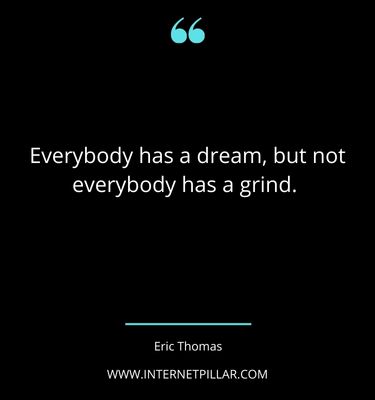 Everybody has a dream, but not everybody has a grind. ~ Eric Thomas.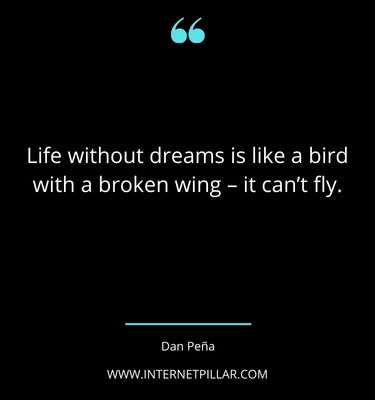 Life without dreams is like a bird with a broken wing – it can't fly. ~ Dan Peña.
Motivational Short Dream Quotes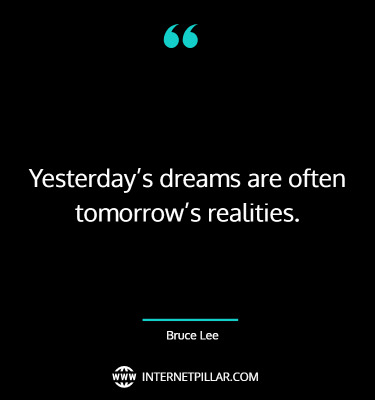 Yesterday's dreams are often tomorrow's realities. ~ Bruce Lee.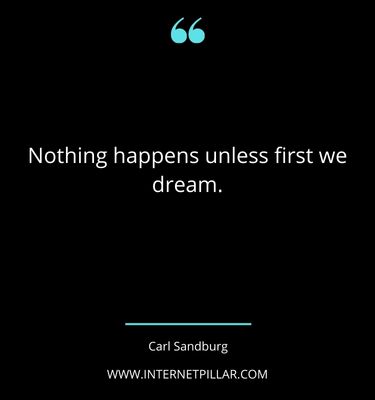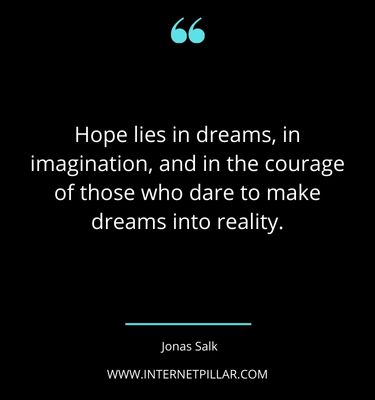 Hope lies in dreams, in imagination, and in the courage of those who dare to make dreams into reality. ~ Jonas Salk.
You've got to follow that dream, wherever that dream may lead. ~ Elvis Presley.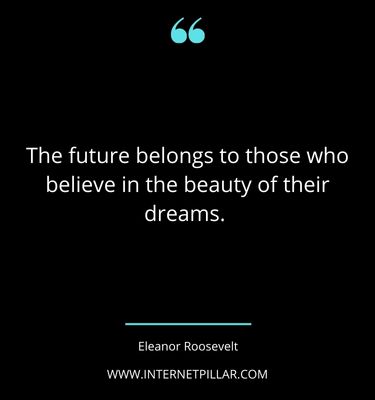 The future belongs to those who believe in the beauty of their dreams. ~ Eleanor Roosevelt.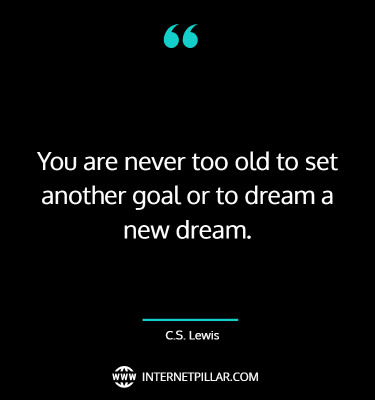 You are never too old to set another goal or to dream a new dream. ~ C.S. Lewis.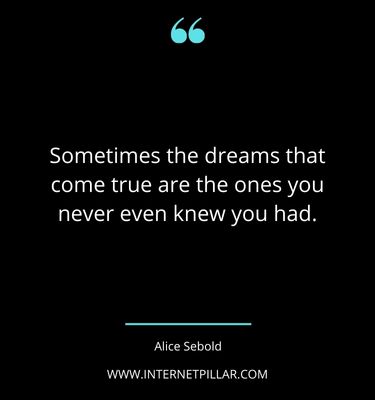 Sometimes the dreams that come true are the ones you never even knew you had. ~ Alice Sebold.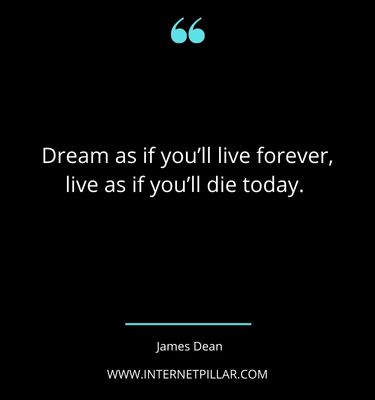 Dream as if you'll live forever, live as if you'll die today. ~ James Dean.
Inspirational Short Dream Quotes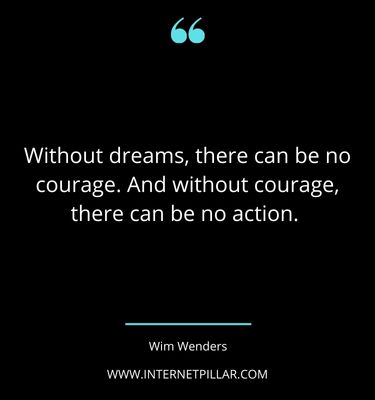 Without dreams, there can be no courage. And without courage, there can be no action. ~ Wim Wenders.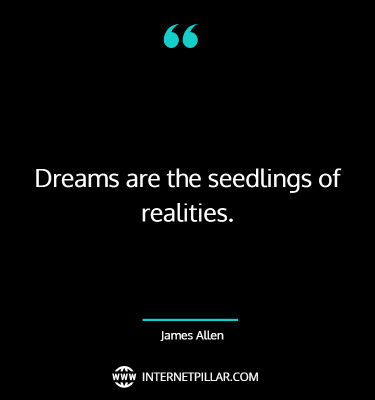 Dreams are the seedlings of realities. ~ James Allen.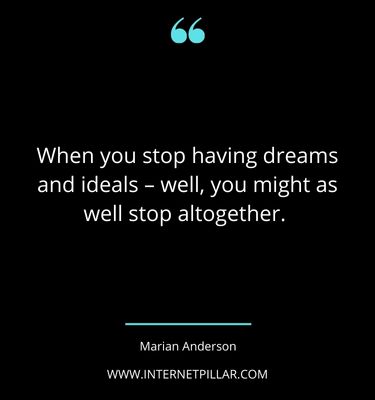 When you stop having dreams and ideals – well, you might as well stop altogether. ~ Marian Anderson.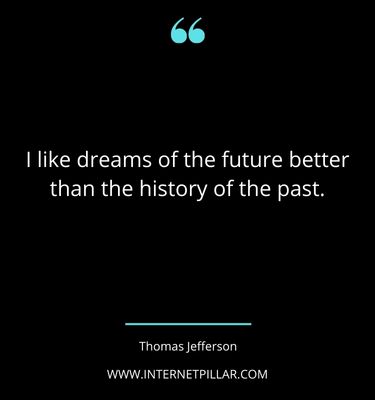 I like dreams of the future better than the history of the past. ~ Thomas Jefferson.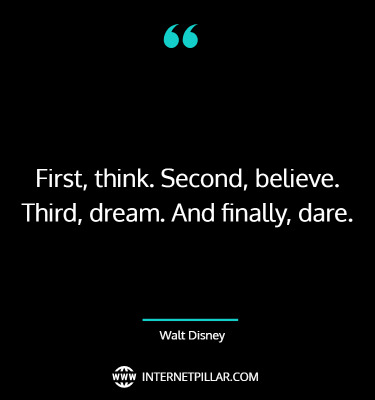 First, think. Second, believe. Third, dream. And finally, dare. ~ Walt Disney.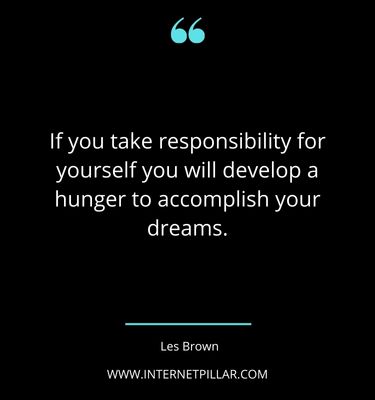 If you take responsibility for yourself you will develop a hunger to accomplish your dreams. ~ Les Brown.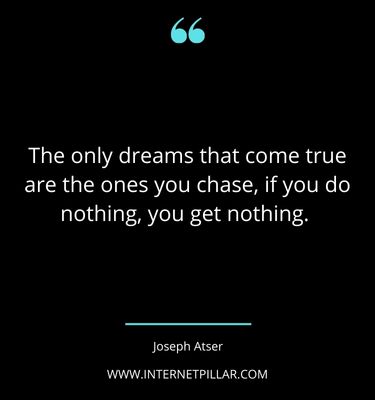 The only dreams that come true are the ones you chase, if you do nothing, you get nothing. ~ Joseph Atser.
The excitement of dreams coming true is beyond the description of words. ~ Lailah Gifty Akita.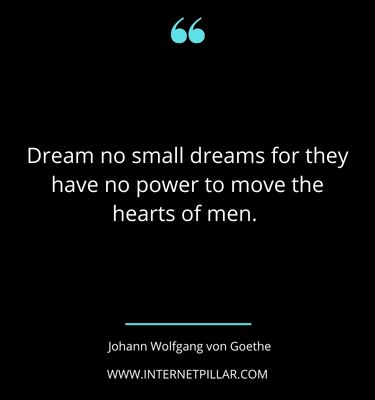 Dream no small dreams for they have no power to move the hearts of men. ~ Johann Wolfgang von Goethe.
Inspiring Short Dream Quotes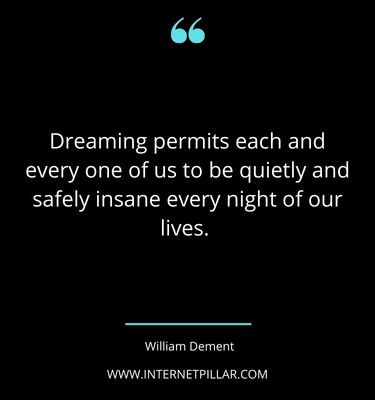 Dreaming permits each and every one of us to be quietly and safely insane every night of our lives. ~ William Dement.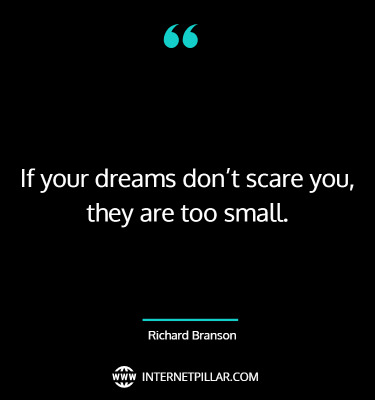 If your dreams don't scare you, they are too small. ~ Richard Branson.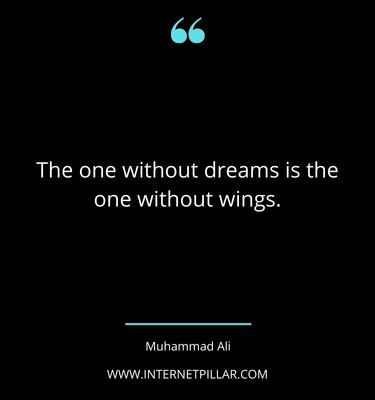 The one without dreams is the one without wings. ~ Muhammad Ali.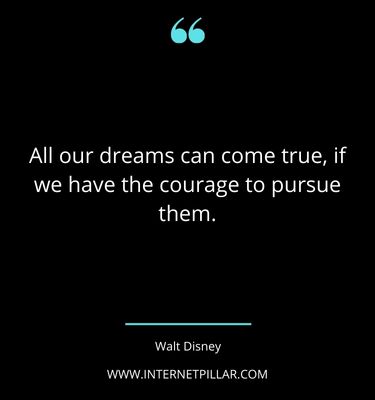 All our dreams can come true, if we have the courage to pursue them. ~ Walt Disney.
Yesterday is but today's memory, tomorrow is today's dream. ~ Kahlil Gibran.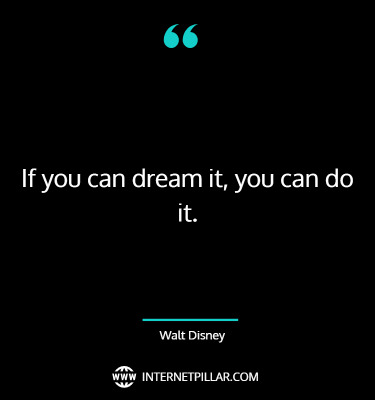 If you can dream it, you can do it. ~ Walt Disney.
Do what they think you can't do. ~ Duke Fergerson.
Powerful Short Dream Quotes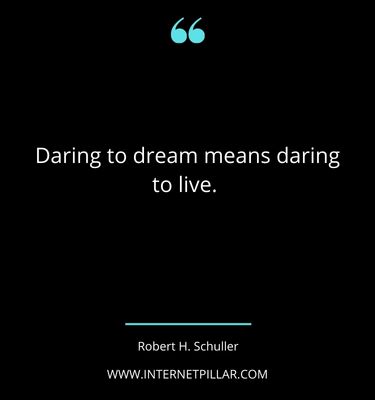 Daring to dream means daring to live. ~ Robert H. Schuller.
Make your Dream happen. ~ Unknown.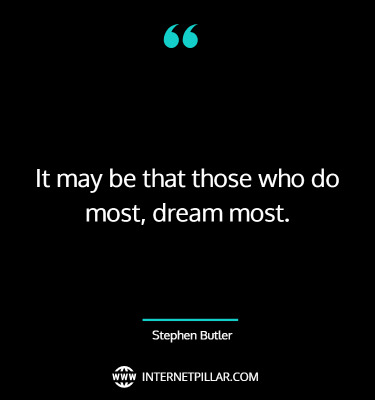 It may be that those who do most, dream most. ~ Stephen Butler.
Follow your dreams, they know the way. ~ Kobe Yamada.
A man is not old until regrets take the place of dreams. ~ John Barrymore.
You don't have to see the whole staircase, just take the first step. ~ Martin Luther King, Jr.
If you don't build your dreams, someone will hire you to help build theirs. ~ Tony Gaskin.
Famous Short Dream Quotes
Dare to dream, but even more importantly, dare to put action behind your dreams. ~ Josh Hinds.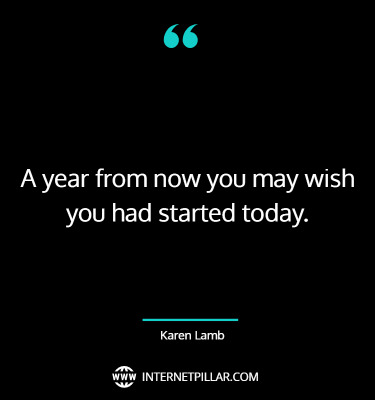 A year from now you may wish you had started today. ~ Karen Lamb.
Hold fast to dreams, for if dreams die, life is a broken-winged bird that cannot fly. ~ Langston Hughes.
You can't realize your dreams unless you have one to begin with. ~ Thomas Edison.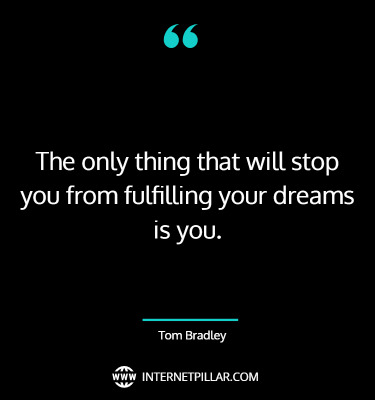 The only thing that will stop you from fulfilling your dreams is you. ~ Tom Bradley.
The biggest adventure you can take is to live the life of your dreams. ~ Oprah Winfrey.
Great Short Dream Quotes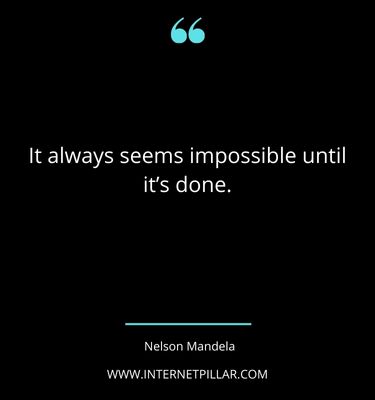 It always seems impossible until it's done. ~ Nelson Mandela.
A lot of people do not muster the courage to live their dreams because they are afraid to die. ~ Les Brown.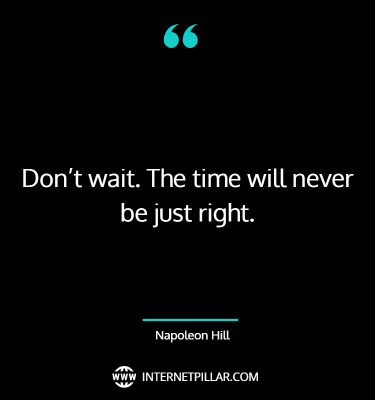 Don't wait. The time will never be just right. ~ Napoleon Hill.
There is only one thing that makes a dream impossible to achieve: the fear of failure. ~ Paulo Coelho.
---
So these were the 53 quotes about Short Dreams.
If you like these quotes and sayings, then you can also read my other popular blog posts on the topics of Follow Your Dreams quotes and Dreams Come True quotes.