The American holiday known as "Columbus Day" commemorates Christopher Columbus' arrival in the Americas in 1492.
While it is meant to celebrate Christopher Columbus' discovery of the New World, many people believe it should not be honored due of atrocities committed against Indigenous peoples.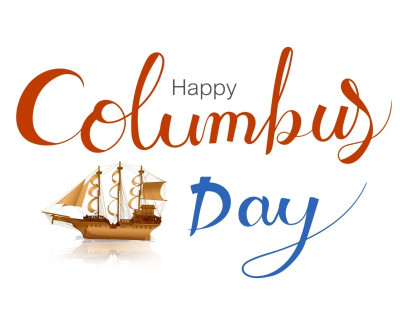 ---
Top 10 Columbus Day Quotes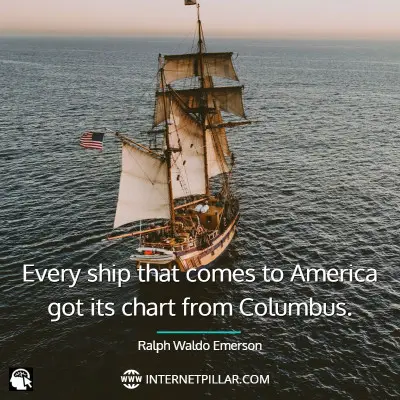 Every ship that comes to America got its chart from Columbus. ~ Ralph Waldo Emerson.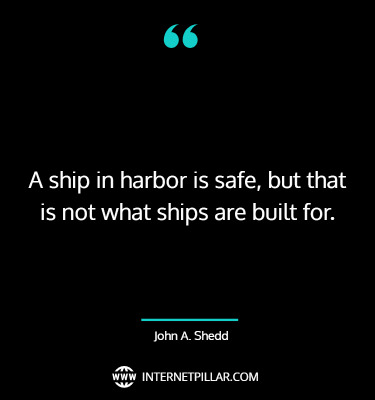 A ship in harbor is safe, but that is not what ships are built for. ~ John A. Shedd.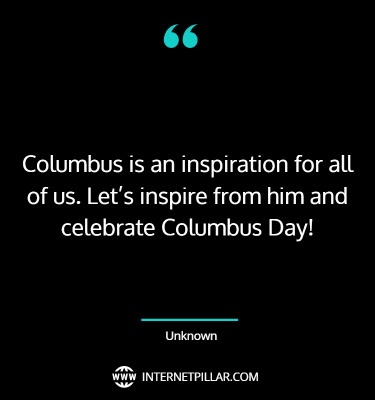 Columbus is an inspiration for all of us. Let's inspire from him and celebrate Columbus Day! ~ Unknown.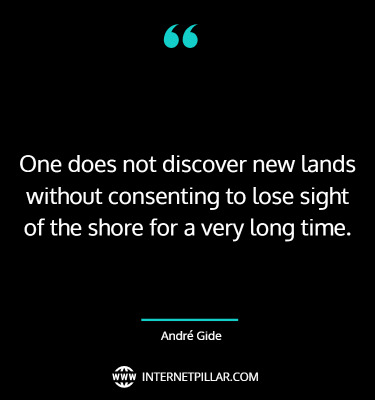 One does not discover new lands without consenting to lose sight of the shore for a very long time. ~ André Gide.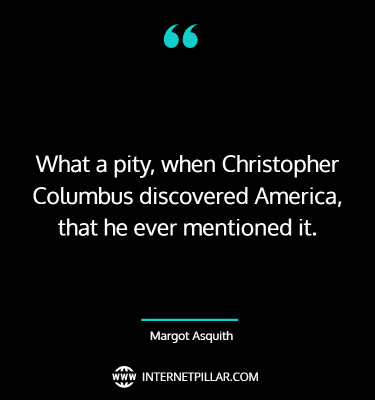 What a pity, when Christopher Columbus discovered America, that he ever mentioned it. ~ Margot Asquith.
If Columbus had an advisory committee he would probably still be at the dock. ~ Arthur Goldberg.
Perhaps, after all, America never has been discovered. I myself would say that it had merely been detected. ~ Oscar Wilde.
One does not discover new lands without consenting to lose sight of the shore for a very long time. ~ Christopher Columbus.
Thus God gives victory to those who follow His way over apparent impossibilities. ~ Christopher Columbus.
Columbus Day, let's go exploring. ~ Unknown.
Also Read: 57 Best Quotes About Journey to Explore The World and Self Discovery Quotes and Sayings to Find Yourself
Famous Columbus Day Quotes
When asked by an anthropologist what the Indians called America before the white man came, an Indian said simply, Ours. ~ Vine Deloria, Jr.
Gold is the most precious of all commodities. ~ Christopher Columbus.
I have come to believe that this is a mighty continent which was hitherto unknown. ~ Christopher Columbus.
Happy Columbus Day from my shore to yours! ~ Unknown.
Best Columbus Day Quotes
Nothing that results in human progress is achieved with unanimous consent. Those that are enlightened before the others are condemned to pursue that light in spite of the others. ~ Christopher Columbus.
By prevailing over all obstacles and distractions, one may unfailingly arrive at his chosen goal or destination. ~ Christopher Columbus.
Thanks be to God. ~ Christopher Columbus.
For the execution of the voyage to the Indies, I did not make use of intelligence, mathematics or maps. ~ Christopher Columbus.
The real voyage of discovery consists not in seeking new landscapes, but in having new eyes. ~ Marcel Proust.
It is easy to discover what another has discovered before. ~ Christopher Columbus.
When there are such lands there should be profitable things without number. ~ Christopher Columbus.
We are more than the sum of our knowledge, we are the products of our imagination. ~ Proverb.
Popular Columbus Day Quotes
Columbus only discovered that he was in some new place. He didn't discover America. ~ Louise Erdrich.
In all parts of the Old World, as well as of the New, it was evident that Columbus had kindled a fire in every mariner's heart. That fire was the harbinger of a new era, for it was not to be extinguished. ~ Charles Kendall Adams.
He stands in history as the completer of the globe. ~ John Sterling.
I also hate those holidays that fall on a Monday where you don't get mail, those fake holidays like Columbus Day. What did Christopher Columbus do, discover America? If he hadn't, somebody else would have and we'd still be here. Big deal. ~ John Waters.
Christopher Columbus, as everyone knows, is honored by posterity because he was the last to discover America. ~ James Joyce.
Advice to explorers everywhere: if you would like to receive due credit for your discoveries, keep a detailed account of your journeys as Columbus did. ~ Cuthbert Soup.
America's one of the finest countries anyone ever stole. ~ Bobcat Goldthwait.
Inspiring Columbus Day Quotes
Columbus's real achievement was managing to cross the ocean successfully in both directions. ~ Bill Bryson.
Life has more imagination than we carry in our dreams. ~ Christopher Columbus.
The sea will grant each man new hope, and sleep will bring dreams of home. ~ Christopher Columbus.
No one should fear to undertake any task. ~ Christopher Columbus.
Over half a millennium ago, Christopher Columbus — an ambitious navigator native to Genoa, Italy – set sail for new horizons…. Though his first of four voyages across the Atlantic did not end at his desired destination of Asia, Columbus's adventure reflected the insatiable thirst for exploration that continues to drive us as a people…. Though these early travels expanded the realm of European exploration, to many they also marked a time that forever changed the world for the indigenous peoples of North America…. and as we pay tribute to the ways in which Columbus pursued ambitious goals – we also recognize the suffering inflicted upon Native Americans and we recommit to strengthening tribal sovereignty and maintaining our strong ties. ~ Barack Obama.
---
So these were the 35 top quotes about Columbus Day.
If you like these quotes and sayings, then you can also read my other posts on Hanukkah quotes and Hispanic Heritage Month quotes.
---
References and Sources: