A "Deep Love" is a powerful and strong emotional bond between two people.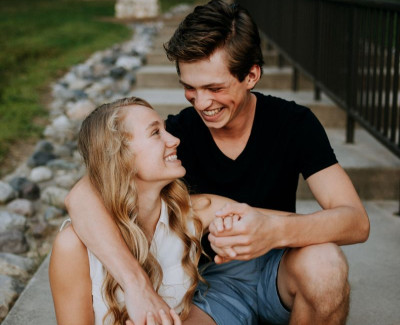 ---
Best Deep Love Quotes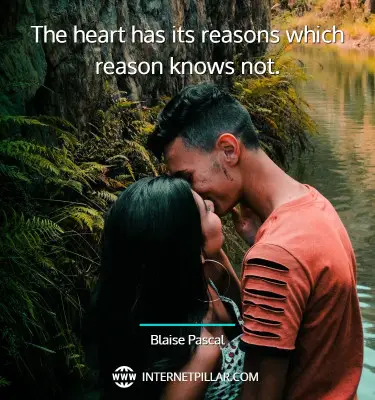 The heart has its reasons which reason knows not. ~ Blaise Pascal.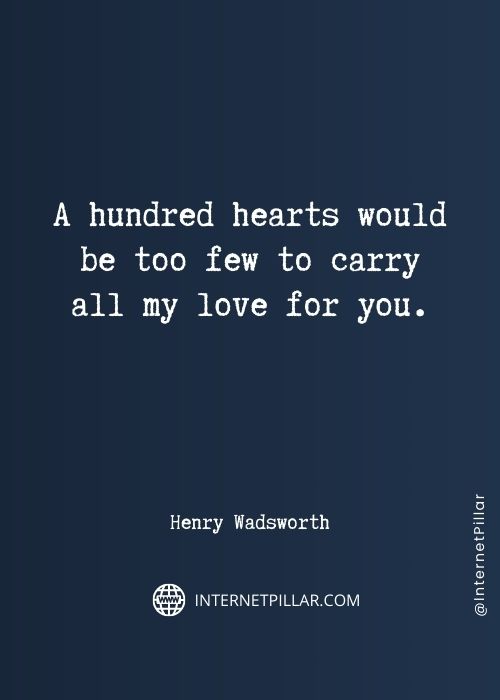 A hundred hearts would be too few to carry all my love for you. ~ Henry Wadsworth.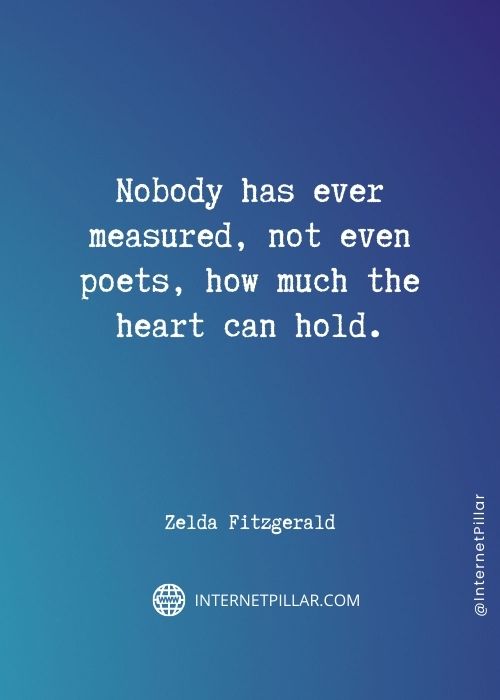 Nobody has ever measured, not even poets, how much the heart can hold. ~ Zelda Fitzgerald.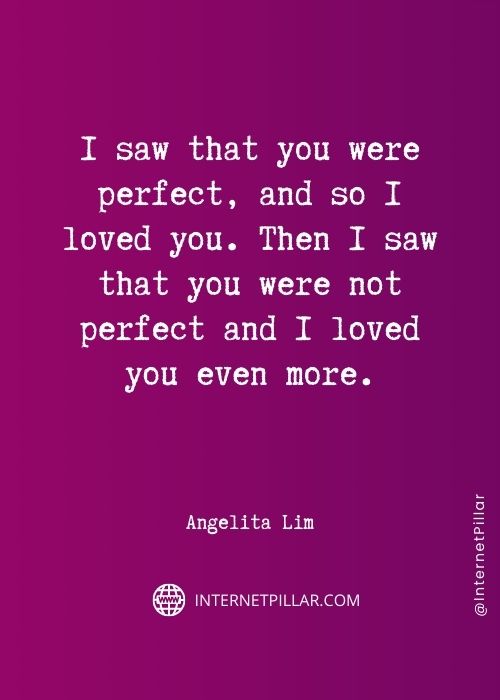 I saw that you were perfect, and so I loved you. Then I saw that you were not perfect and I loved you even more. ~ Angelita Lim.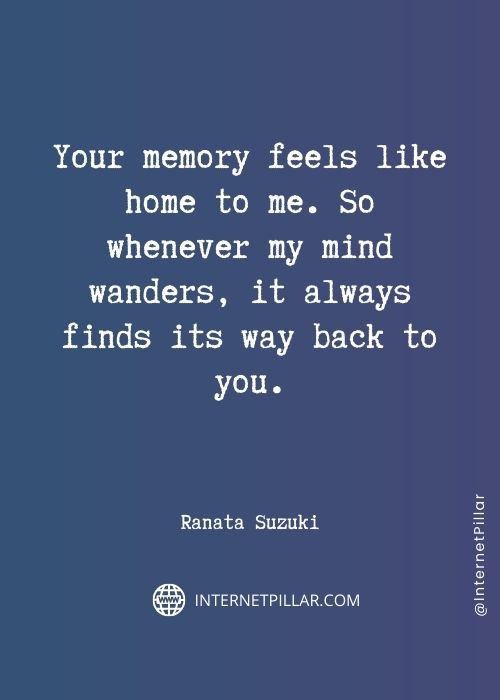 Your memory feels like home to me. So whenever my mind wanders, it always finds its way back to you. ~ Ranata Suzuki.
I love you, and I will love you until I die, and if there's a life after that, I'll love you then. ~ Cassandra Clare.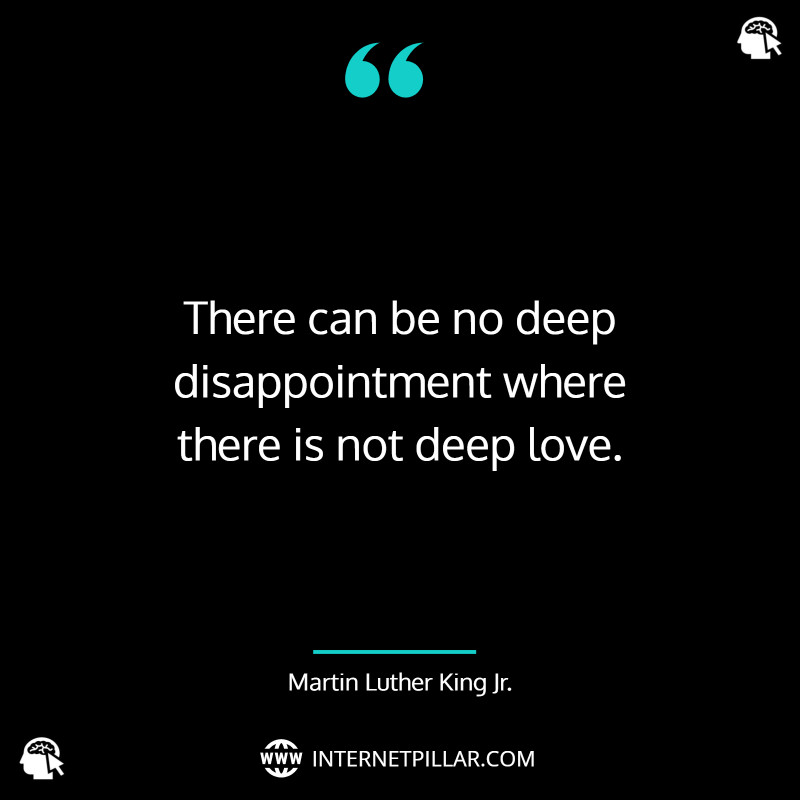 There can be no deep disappointment where there is not deep love. ~ Martin Luther King Jr.
Love is a deep well from which you may drink often, but into which you may fall but once. ~ Ellye Howell Glover.
Unconditional love really exists in each of us. It is part of our deep inner being. It is not so much an active emotion as a state of being. It's not 'I love you' for this or that reason, not 'I love you if you love me.' It's love for no reason, love without an object. ~ Ram Dass.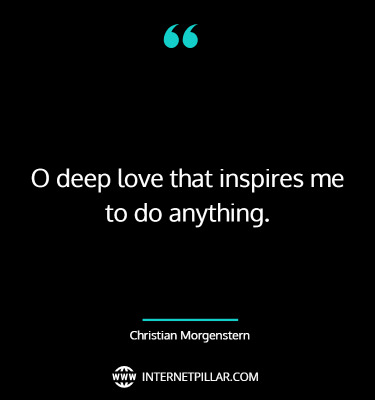 O deep love that inspires me to do anything. ~ Christian Morgenstern.
Deep love creates deep fear. It looks like death because the I disappears, the you disappears – and it is a sort of death. And when you die, only then do you enter into the divine. ~ Osho.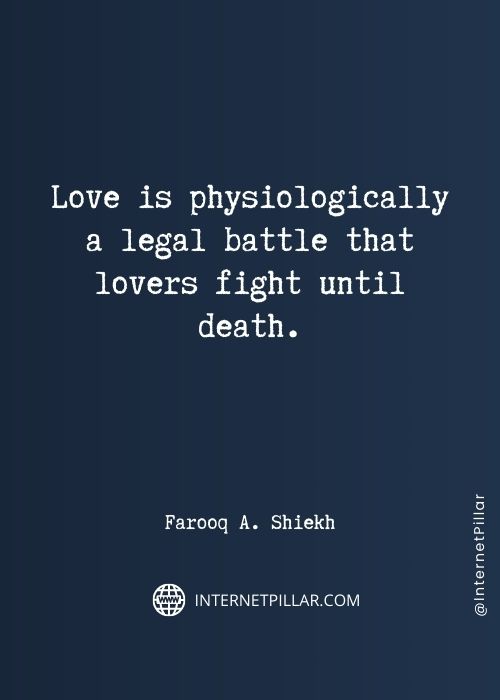 Love is physiologically a legal battle that lovers fight until death. ~ Farooq A. Shiekh.
With the rose the butterfly's deep in love, A thousand times hovering round; But round himself, all tender like gold, The sun's sweet ray is hovering found. ~ Heinrich Heine.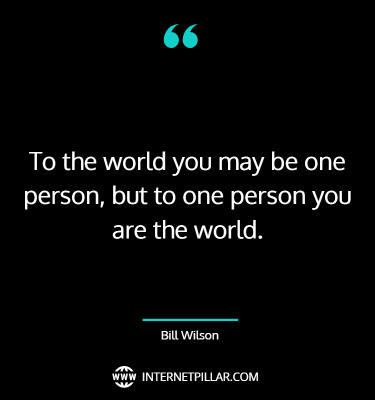 To the world you may be one person, but to one person you are the world. ~ Bill Wilson.
Once we recognize what we are feeling, once we recognize we can feel deeply, love deeply, can feel joy, then we will demand that all parts of our lives produce that kind of joy. ~ Audre Lorde.
Love is like the wind, you can't see it, but you can feel it. ~ Nicholas Sparks.
Famous Deep Love Quotes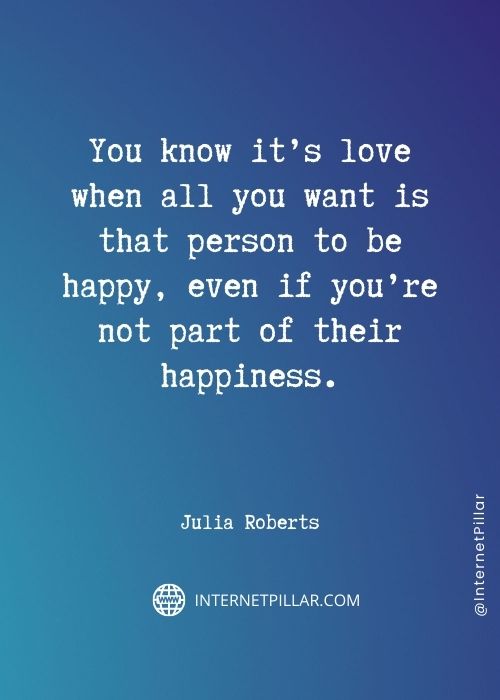 You know it's love when all you want is that person to be happy, even if you're not part of their happiness. ~ Julia Roberts.
One word frees us of all the weight and pain in life. That word is love! ~ Sophocles.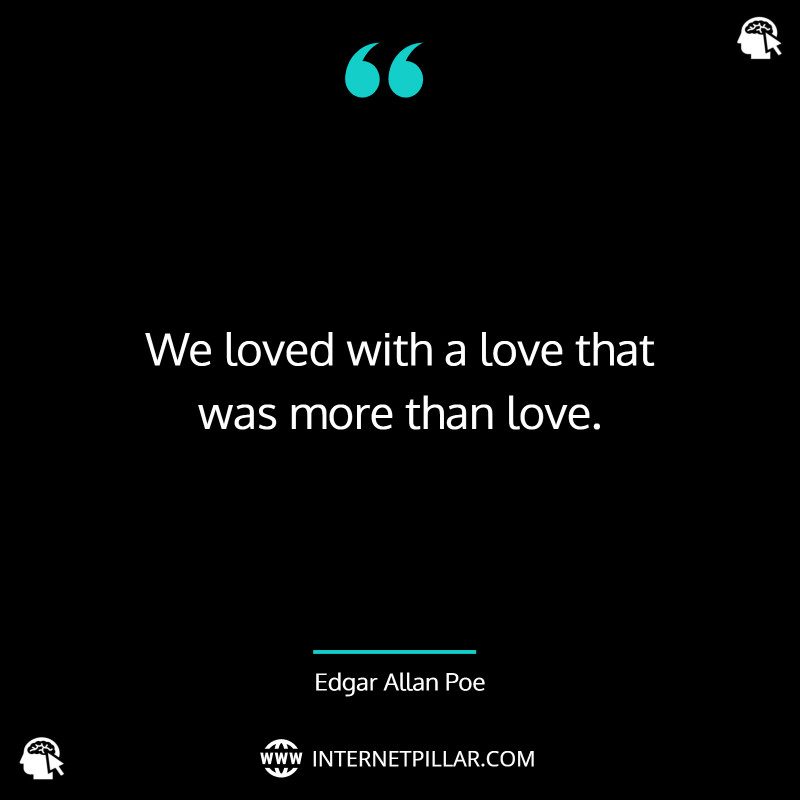 We loved with a love that was more than love. ~ Edgar Allan Poe.
I believe in the compelling power of love. I do not understand it. I believe it to be the most fragrant blossom of all this thorny existence. ~ Theodore Dreiser.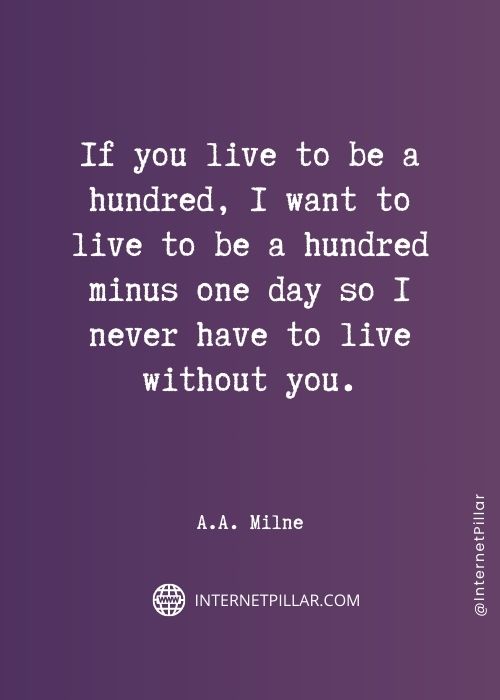 If you live to be a hundred, I want to live to be a hundred minus one day so I never have to live without you. ~ A.A. Milne.
In vain have I struggled. It will not do. My feelings will not be repressed. You must allow me to tell you how ardently I admire and love you. ~ Jane Austen.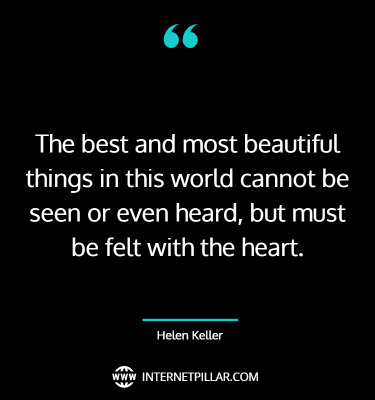 The best and most beautiful things in this world cannot be seen or even heard, but must be felt with the heart. ~ Helen Keller.
Love is like a friendship caught on fire. In the beginning a flame, very pretty, often hot and fierce, but still only light and flickering. As love grows older, our hearts mature and our love becomes as coals, deep-burning and unquenchable. ~ Bruce Lee.
The most important thing in life is to learn how to give out love, and to let it come in. ~ Morrie Schwartz.
Love deeply and passionately. You might get hurt, but it's the only way to love life completely. ~ H. Jackson Brown Jr.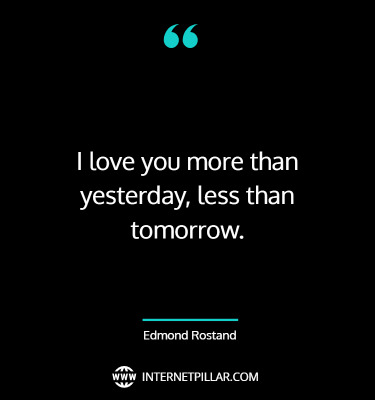 I love you more than yesterday, less than tomorrow. ~ Edmond Rostand.
Some people, right away, do know each other deeply. Love gives them insight into each other. Love makes them pledge themselves to each other. Love makes them inventive. Yes, it also makes them ridiculous. But that's just another of love's glories. It makes being ridiculous permissible. ~ James Kuzner.
Popular Deep Love Quotes
Those who love deeply never grow old; they may die of old age, but they die young. ~ Dorothy Canfield Fisher.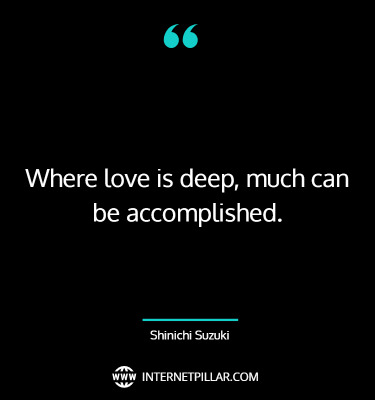 Where love is deep, much can be accomplished. ~ Shinichi Suzuki.
True love is eternal, infinite, and always like itself. It is equal and pure, without violent demonstrations: it is seen with white hairs and is always young in the heart. ~ Honoré de Balzac.
A virgin purest lipp'd, yet in the lore of love deep learned to the red heart's core. ~ John Keats.
Love is too large, too deep ever to be truly understood or measured or limited within the framework of words. ~ M. Scott Peck.
Love is a fruit in season at all times, and in reach of every hand! ~ Mother Teresa.
Love is a force more formidable than any other. It is invisible – it cannot be seen or measured, yet it is powerful enough to transform you in a moment, and offer you more joy than any material possession could. ~ Barbara De Angelis.
Every breath of mine had your name in it! ~ Avijeet Das.
A man reserves his true and deepest love not for the species of woman in whose company he finds himself electrified and enkindled, but for that one in whose company he may feel tenderly drowsy. ~ George Jean Nathan.
You were my first, my last. There shall never be another you. You are a lifetime, you are my life. ~ Malika E. Nura.
Love is the voice under all silences, the hope which has no opposite in fear; the strength so strong mere force is feebleness: the truth more first than sun, more last than star. ~ E. E. Cummings.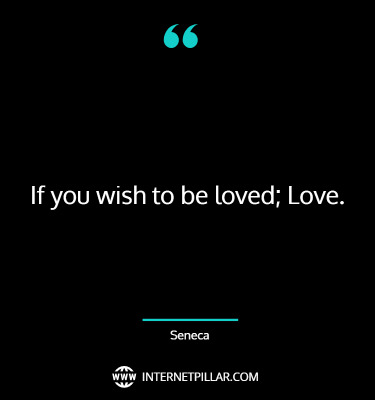 If you wish to be loved; Love. ~ Seneca.
Love takes off masks that we fear we cannot live without and know we cannot live within. ~ James Baldwin.
Top Deep Love Quotes
Kiss with your soul, where lips can never reach. Touch with your eyes, penetrate deep. Love every part, fully complete. ~ Melody Lee.
Love is a garden where you keep sowing seeds and then one day you reap exactly what you have sown. It could be one flower at a time or a thorn at a time. Sow wisely. ~ John Crows.
You know, once I had a little dog and he always looked sad when I was sad and I loved him so. And when your tears fell on my hand and I loved you too all at once. ~ Marguerite.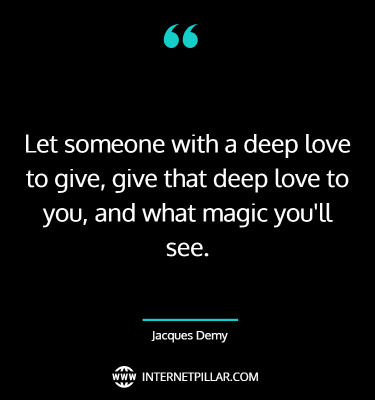 Let someone with a deep love to give, give that deep love to you, and what magic you'll see. ~ Jacques Demy.
I love you without knowing how, or when, or from where. I love you straightforwardly, without complexities or pride; so I love you because I know no other way. ~ Pablo Neruda.
Love is the enchanted dawn of every heart. ~ Lamartine.
What we have once enjoyed we can never lose. All that we love deeply becomes a part of us. ~ Helen Keller.
Love looks not with the eyes, but with the mind, And therefore is winged Cupid painted blind. ~ William Shakespeare.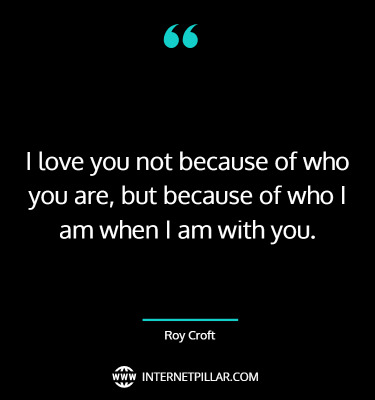 I love you not because of who you are, but because of who I am when I am with you. ~ Roy Croft.
I loved not yet, yet I loved to love, and out of a deep-seated want, I hated myself for wanting not. I sought what I might love, in love with loving, and safety I hated, and a way without snares. ~ St. Augustine.
Those who love deeply never grow old; they may die of old age, but they die young. ~ Sir Arthur Pinero.
Every true and deep love is a sacrifice. ~ Carl Jung.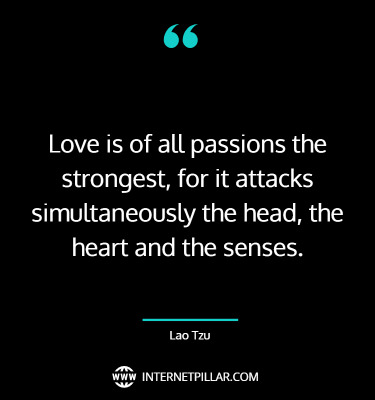 Love is of all passions the strongest, for it attacks simultaneously the head, the heart and the senses. ~ Lao Tzu.
Love asks me no questions, and gives me endless support. ~ William Shakespeare.
Amazing Deep Love Quotes
You never know how deep love grows till you lose it. And you never, never, never realize it's true for you until it's gone. ~ Isaac Hayes.
I have found the paradox, that if you love until it hurts, there can be no more hurt, only more love. ~ Mother Teresa.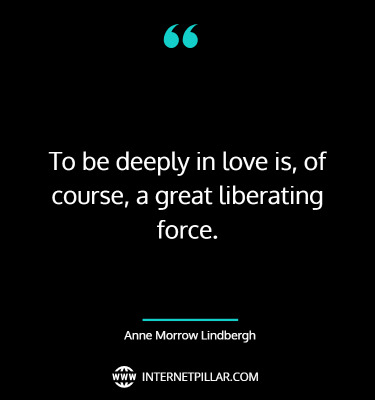 To be deeply in love is, of course, a great liberating force. ~ Anne Morrow Lindbergh.
There is always that one person in our lives who we deeply love, and that person can also destroy us. ~ Ranbir Kapoor.
You don't love someone for their looks, or their clothes, or for their fancy car, but because they sing a song only you can hear. ~ Oscar Wilde.
The source of love is deep in us and we can help others realize a lot of happiness. One word, one action, one thought can reduce another person's suffering and bring that person joy. ~ Thich Nhat Hanh.
My love is deep; the more I give to thee, the more I have, both are infinite. ~ William Shakespeare.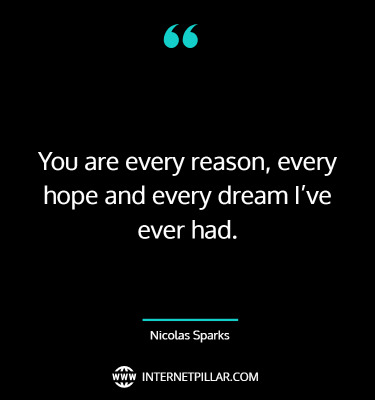 You are every reason, every hope and every dream I've ever had. ~ Nicolas Sparks.
O Love, O pure deep Love, be here, be now, Be all "worlds dissolve into your stainless endless radiance, Frail living leaves burn with your brighter than cold stares "Make me your servant, your breath, your core. ~ Rumi.
Short Deep Love Quotes
At the touch of love everyone becomes a poet. ~ Plato.
We come to love not by finding a perfect person, but by learning to see an imperfect person perfectly. ~ Sam Keen.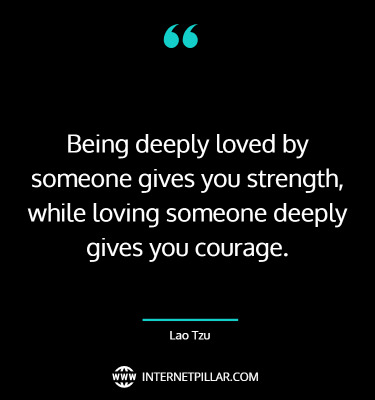 Being deeply loved by someone gives you strength, while loving someone deeply gives you courage. ~ Lao Tzu.
When we are in love we seem to ourselves quite different from what we were before. ~ Blaise Pascal.
You must love in such a way that the person you love feels free. ~ Thich Nhat Hanh.
Love doesn't just sit there, like a stone, it has to be made, like bread; remade all the time, made new. ~ Ursula K. Le Guin.
I smile not for anything else but because there is so much of love and goodness in my life. I have fallen in love with the person I need and love the most. You are the best person I have ever met. ~ Lawn Treble.
Love is tough. Love survives through the worst of situations, and thrives through hope. Even when things seem hopeless love will find its way. ~ Malika E. Nura.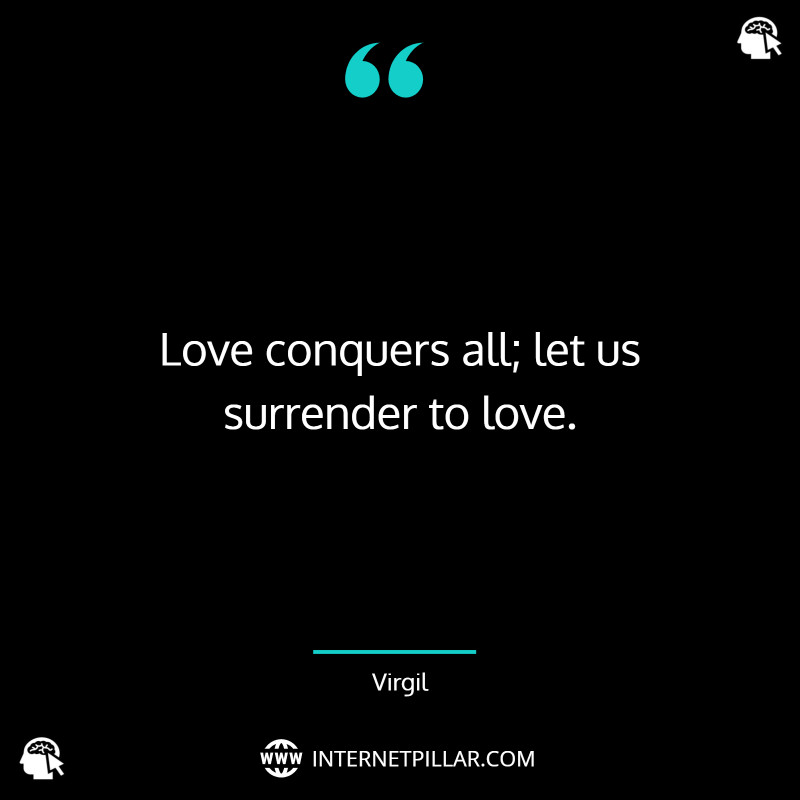 Love conquers all; let us surrender to love. ~ Virgil.
That Love is all there is, Is all we know of Love; It is enough, the freight should be proportioned to the groove. ~ Emily Dickinson.
Do not think that love in order to be genuine has to be extraordinary. What we need is to love without getting tired. Be faithful in small things because it is in them that your strength lies. ~ Mother Teresa.
Hear my soul speak. Of the very instant that I saw you, did my heart fly at your service. ~ William Shakespeare.
There is madness in loving you, a lack of reason that makes it feel so flawless. ~ Leo Christopher.
---
So these were the 77 quotes about Deep Love.
If these quotes and sayings connect with you, check out our other posts on momentum quotes and life goes on quotes.