Dharminder "Dhar" Mann, born in 1984 to Indian immigrants, is an American entrepreneur and film producer known for his social media short films under Dhar Mann Studios.
Despite his success, Mann's career includes a series of legal troubles. He co-founded weGrow, a medical marijuana hydroponics store, which closed amid lawsuits and allegations of unpaid debts.
Mann was later convicted for defrauding Oakland through his real estate company, MannEdge Properties, a conviction that was eventually expunged.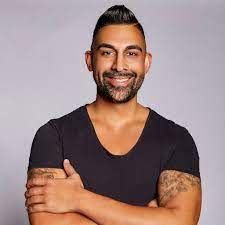 His YouTube channel, focused on morality tales, has garnered 18.1 million subscribers and over 10 billion views as of May 2023.
However, he faced criticism from actors alleging poor working conditions and unsustainable pay at his studios.
Related: Sheldon Adelson Quotes on Entrepreneurship and Business and Anita Roddick Quotes on Entrepreneurship and Business
Mann is in a relationship with Laura Avila, with whom he manages the cosmetics company LiveGlam.
I have listed below some of the most inspiring quotes by Dhar Mann.
---
Dhar Mann Inspirational Quotes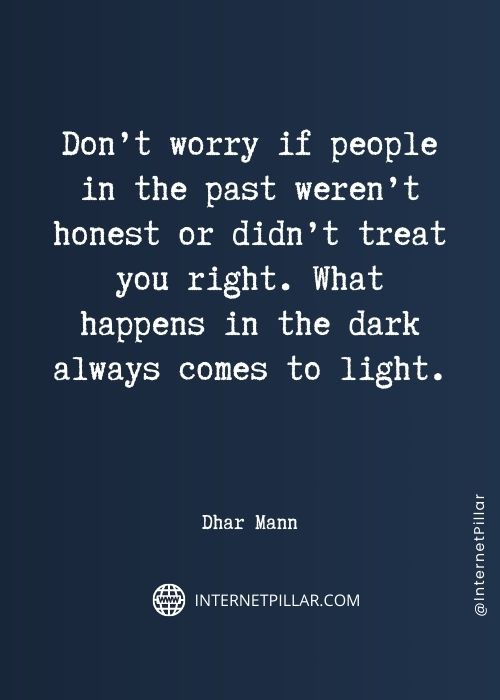 Don't worry if people in the past weren't honest or didn't treat you right. What happens in the dark always comes to light. ~ Dhar Mann.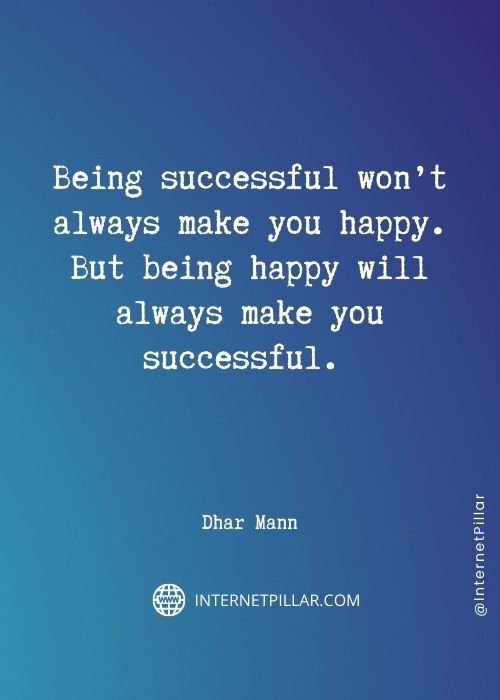 Being successful won't always make you happy. But being happy will always make you successful. ~ Dhar Mann.
Don't wait for a special day because each day you have is special. ~ Dhar Mann.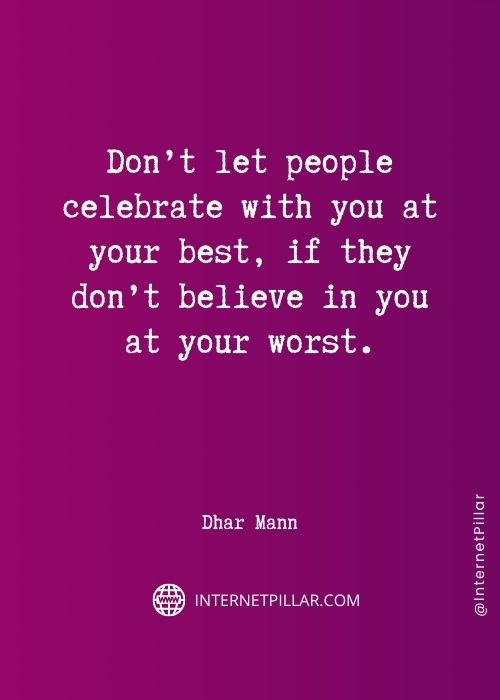 Don't let people celebrate with you at your best, if they don't believe in you at your worst. ~ Dhar Mann.
Taking a second to appreciate someone can make their entire day. ~ Dhar Mann.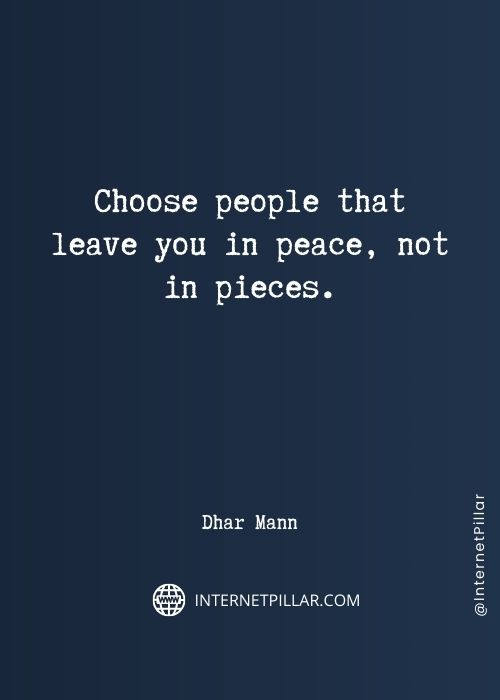 Choose people that leave you in peace, not in pieces. ~ Dhar Mann.
Best Dhar Mann Quotes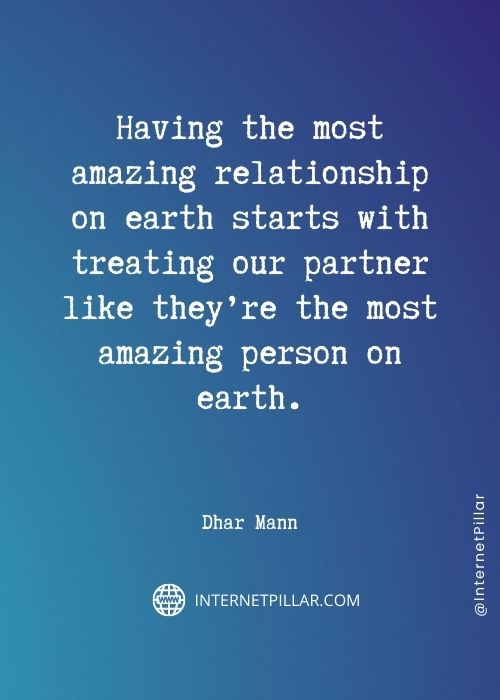 Having the most amazing relationship on earth starts with treating our partner like they're the most amazing person on earth. ~ Dhar Mann.
Many people experience success and then forget about the people that helped them get there. ~ Dhar Mann.
The more appreciation you give, the more appreciation you'll get back. ~ Dhar Mann.
Be proud of yourself, even if your biggest accomplishment this week was simply fighting back your anxiety or depression. ~ Dhar Mann.
Famous Dhar Mann Quotes
There are three things you should always protect – your energy. Your name and your circle. ~ Dhar Mann.
Find your queen, build your empire, then travel the world together. ~ Dhar Mann.
You should be in a relationship to be happy, to smile, to laugh, and to make good memories. Not to be constantly upset, to feel hurt, or to cry. Choose the relationship that's going to lead to growth within yourself and your love for one another. ~ Dhar Mann.
Top Dhar Mann Quotes – Positive Thinking Quotes
It's okay for you to end a friendship when you've outgrown someone. Don't let old memories be the reason you stay in something you no longer belong. ~ Dhar Mann.
The problem with giving up too soon is that's the only way that guarantees failure. ~ Dhar Mann.
Life is better with someone that's always got your back. ~ Dhar Mann.
---
---
So these were the 18 best quotes from Dhar Mann to inspire you.
If these quotes and sayings connect with you, check out our other posts on King Von quotes and fall back quotes.