Dhar Mann is an entrepreneur, video producer, online celebrity, and YouTuber from the United States.
He is the creator of Dhar Mann Studios, a company that creates short films for social media sites like YouTube.
The short films on the channel are aimed towards a youthful audience and usually involve a series of incidents that teach the protagonist a moral lesson.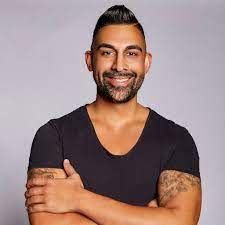 Mann and stockbroker Derek Peterson garnered a lot of press in 2010 when they opened the weGrow business, which offered hydroponics for growing medical marijuana.
weGrow was shut down two years later due to business partner litigation. Mann was accused with defrauding the city of Oakland, California, a year later, while running his real estate firm MannEdge Properties.
Here is the best collection of Dhar Mann quotes and sayings. You can read, enjoy and share these quotes about Dhar Mann with your friends and family members.
---
Dhar Mann Inspirational Quotes
Don't worry if people in the past weren't honest or didn't treat you right. What happens in the dark always comes to light. ~ Dhar Mann.
Being successful won't always make you happy. But being happy will always make you successful. ~ Dhar Mann.
Don't wait for a special day because each day you have is special. ~ Dhar Mann.
Don't let people celebrate with you at your best, if they don't believe in you at your worst. ~ Dhar Mann.
Taking a second to appreciate someone can make their entire day. ~ Dhar Mann.
Having the most amazing relationship on earth starts with treating our partner like they're the most amazing person on earth. ~ Dhar Mann.
Best Dhar Mann Quotes
Many people experience success and then forget about the people that helped them get there. ~ Dhar Mann.
Sometimes the best way to be truly happy is to just let go and see what comes next. You don't need to overthink, just put your faith in God's hands and it will all work out. ~ Dhar Mann.
The more appreciation you give, the more appreciation you'll get back. ~ Dhar Mann.
Be proud of yourself, even if your biggest accomplishment this week was simply fighting back your anxiety or depression. ~ Dhar Mann.
Famous Dhar Mann Quotes
Choose people that leave you in peace, not in pieces. ~ Dhar Mann.
There are three things you should always protect – your energy. Your name and your circle. ~ Dhar Mann.
Find your queen, build your empire, then travel the world together. ~ Dhar Mann.
You should be in a relationship to be happy, to smile, to laugh, and to make good memories. Not to be constantly upset, to feel hurt, or to cry. Choose the relationship that's going to lead to growth within yourself and your love for one another. ~ Dhar Mann.
Top Dhar Mann Quotes – Positive Thinking Quotes
It's okay for you to end a friendship when you've outgrown someone. Don't let old memories be the reason you stay in something you no longer belong. ~ Dhar Mann.
The problem with giving up too soon is that's the only way that guarantees failure. ~ Dhar Mann.
Life is better with someone that's always got your back. ~ Dhar Mann.
---
---
So these were the 18 best quotes from Dhar Mann to inspire you.
If these quotes and sayings connect with you, check out our other posts on King Von quotes and fall back quotes.
You are welcome to share these inspiring and motivating quotations with your friends and family on social media platforms such as Facebook, WhatsApp, Twitter, Pinterest, and Instagram to motivate them to improve their lives and achieve success!
---
Frequently Asked Questions (FAQs) about Dhar Mann
What is the date of birth of Dhar Mann?
His date of birth is 29 May 1984.
What is Dhar Mann real name?
His real name is Dharminder Mann.
Is Dhar Mann video real?
Over 1 billion people watch the viral videos he makes about life, business, and relationships each month. These videos portray real-world events depicted by actors, which teach essential life lessons and are inspired by Dhar's own success and failure.
Is Dhar Mann from India?
Yes. Dhar Mann, an entrepreneur and CEO of "Dhar Mann Studios" was born in Punjab, India to Surinder Mann and Baljit Singh Mann.
After graduating from high school, he moved to the United States to attend college.
Mann is a self-made millionaire who has been able to achieve success in both his personal and professional life. He credits his work ethic and dedication to his family for his accomplishments.
Who is the black guy in Dhar Mann?
His name is Judie and he is well known for playing the grandpa in the film A True Menstrual Show. In addition, the Texas native has a recurring role in the Dhar Mann mini-series.
Who is the boy in Dhar Mann videos?
Pedro Figueroa is the name of the actor that appeared in Mann's videos in 2018 and 2019 but has since gone on to other projects.