Personal development and self-improvement are central to the idea of bettering oneself.
It includes a commitment to lifelong learning, skill development and emotional growth – all with the goal of becoming the best version of oneself.
The significance of self-improvement stems from its ability to increase self-esteem, confidence and general life pleasure.
Motivational quotes about bettering oneself might prove really useful in this quest.
They can motivate you by sharing useful ideas and viewpoints that will assist you in evolving in numerous aspects of your life.
Whether it's establishing a good mentality, boosting your work ethic, or fostering stronger relationships, these quotes may help you on your path to fulfillment and an enriched life experience.
---
Bettering Yourself Quotes
What we think, we become. ~ Buddha.
The constant happiness is curiosity. ~ Alice Munro.
Don't be afraid to hit the ball. ~ Billie Jean King.
The power of imagination makes us infinite. ~ John Muir.
Failure is success if we learn from it. ~ Malcolm Forbes.
Be yourself; everyone else is already taken. ~ Oscar Wilde.
Always do what you are afraid to do. ~ Ralph Waldo Emerson.
Self Improvement Quotes about Bettering Yourself
Success doesn't come to you; you go to it. ~ T. Scott McLeod.
Belief in yourself is the first secret to success. ~ Unknown.
Don't go through life, grow through life. ~ Eric Butterworth.
There's only one growth strategy: work hard. ~ William Hague.
Every strike brings me closer to the next home run. ~ Babe Ruth.
Winning isn't everything, it's the only thing. ~ Vince Lombardi.
The best investment you can make is in yourself. ~ Warren Buffet.
Related Quotes: 127 Best Self Improvement Quotes on Personal Growth and Progress and 65 Feedback Quotes and Sayings to Improve Yourself
Motivational Quotes about Improving Yourself
If you believe, you can achieve the set goal. ~ Lailah Gifty Akita.
If there is no struggle, there is no progress. ~ Frederick Douglass.
Learn to work harder on yourself than you do on your job. ~ Jim Rohn.
With self-discipline most anything is possible. ~ Theodore Roosevelt.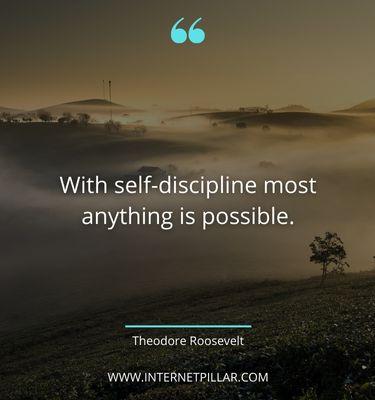 With self-discipline most anything is possible. ~ Theodore Roosevelt.
Without commitment, you cannot have depth in anything. ~ Neil Strauss.
Start where you are. Use what you have. Do what you can. ~ Arthur Ashe.
Enlightening Quotes about Bettering Yourself
Maybe everyone can live beyond what they're capable of. ~ Markus Zusak.
Push yourself, because no one else is going to do it for you. ~ Unknown.
Do your best, and be a little better than you are. ~ Gordon B. Hinckley.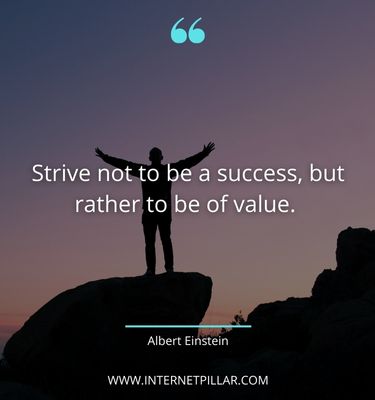 Strive not to be a success, but rather to be of value. ~ Albert Einstein.
Always try one more time before you quit all your hopes. ~ Deb Chakraborty.
The greatest investment you'll ever make is investing in you. ~ Wesam Fawzi.
Never regret your past. Accept it as the teacher that it is. ~ Robin Sharma.
We can't become what we need to be by remaining what we are. ~ Oprah Winfrey.
Short Quotes about Bettering Yourself
Don't you dare underestimate the power of your own instinct. ~ Barbara Corcoran.
Success has a simple formula: do your best, and people may like it. ~ Sam Ewing.
Your time is limited, so don't waste it living someone else's life. ~ Steve Jobs.
We are products of our past, but we don't have to be prisoners of it. ~ Rick Warren.
Don't always wait for someone else to inspire you. Inspire yourself! ~ Rodney Walker.
What is happiness; to be dissolved into something complete and great. ~ Willa Cather.
Be not afraid of growing slowly; be afraid only of standing still. ~ Chinese Proverb.
When within yourself you find the road, the right road will open. ~ Dejan Stojanovic.
Quotes about Bettering Yourself
Unless you're ashamed of yourself now and then, you're not honest. ~ William Faulkner.
Outstanding people have one thing in common: an absolute sense of mission. ~ Zig Ziglar.
Don't devalue yourself, you are the world's most precious stone. ~ Michael Bassey Johnson.
Life isn't about finding yourself. Life is about creating yourself. ~ George Bernard Shaw.
If it is important to you, you will find a way. If not, you'll find an excuse. ~ Ryan Blair.
Failure is simply the opportunity to begin again, this time more intelligently. ~ Henry Ford.
As we look ahead into the next century, leaders will be those who empower others. ~ Bill Gates.
Amazing Personal Development Quotes
Change equals self-improvement. Push yourself to places you haven't been before. ~ Pat Summitt.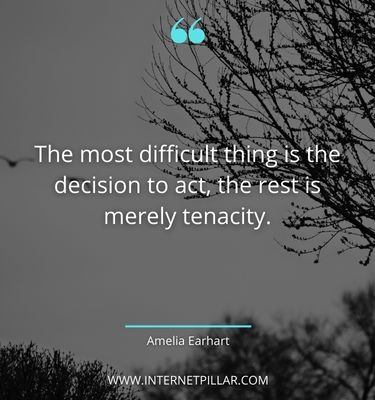 The most difficult thing is the decision to act, the rest is merely tenacity. ~ Amelia Earhart.
Do the best you can until you know better. Then when you know better, do better. ~ Maya Angelou.
Set a goal so big that you can't achieve it until you grow into the person who can. ~ Zig Ziglar.
You can waste your lives drawing lines. Or you can live your life crossing them. ~ Shonda Rhimes.
By doing the work to love ourselves more, I believe we will love each other better. ~ Laverne Cox.
Every moment of one's existence, one is growing into more or retreating into less. ~ Norman Mailer.
People who are crazy enough to think they can change the world are the ones who do. ~ Rob Siltanen.
Best Bettering Yourself Quotes
I'm a great believer in luck, and I find the harder I work the more I have of it. ~ Thomas Jefferson.
There is only one thing that makes a dream impossible to achieve: the fear of failure. ~ Paulo Coelho.
Permit yourself to change your mind when something is no longer working for you. ~ Nedra Glover Tawwab.
Someone is sitting in the shade today because someone planted a tree a long time ago. ~ Warren Buffett.
There are two ways of spreading light: to be the candle or the mirror that reflects it. ~ Edith Wharton.
Follow what you are genuinely passionate about and let that guide you to your destination. ~ Diane Sawyer.
I've got a theory that if you give 100% all the time, somehow things will work out in the end. ~ Larry Bird.
I would like to think that all of my successes in life are really just the fruit of my failures. ~ Yvie Oddly.
Famous Quotes about Bettering Yourself
What you do makes a difference, and you have to decide what kind of difference you want to make. ~ Jane Goodall.
Recognizing that you are not where you want to be is a starting point to begin changing your life. ~ Deborah Day.
The tragedy in life doesn't lie in not reaching your goal. The tragedy lies in having no goal to reach. ~ Benjamin Mays.
Accept responsibility for your life. Know that it is you who will get you where you want to go, no one else. ~ Les Brown.
Though no one can go back and make a brand new start, anyone can start from now and make a brand new ending. ~ Carl Bard.
You are the one that possesses the keys to your being. You carry the passport to your own happiness. ~ Diane von Furstenberg.
If the people in your circle aren't contributing to your growth, then you're not in a circle… you're in a cage. ~ Kianu Starr.
Life's challenges are not supposed to paralyze you, they're supposed to help you discover who you are. ~ Bernice Johnson Reagon.
When we're growing up there are all sorts of people telling us what to do when really what we need is space to work out who to be. ~ Elliot Page.
If you don't make the time to work on creating the life you want, you're eventually going to be forced to spend a lot of time dealing with a life you don't want. ~ Kevin Ngo.
---
So these were the 70 quotes about bettering yourself to become what you wanted to be.
If you like these quotes, then you can also read our other posts on Exploration Quotes and Relaxing Quotes and Outdoor Quotes and Universe Quotes and Waves Quotes.
---
Resources: