It seems like a part of you is missing when a friend goes away. It seems as though your heart is missing a beat.
Losing friends is a terrible stage of life to go through.
---
Best Losing Friends Quotes and Sayings for You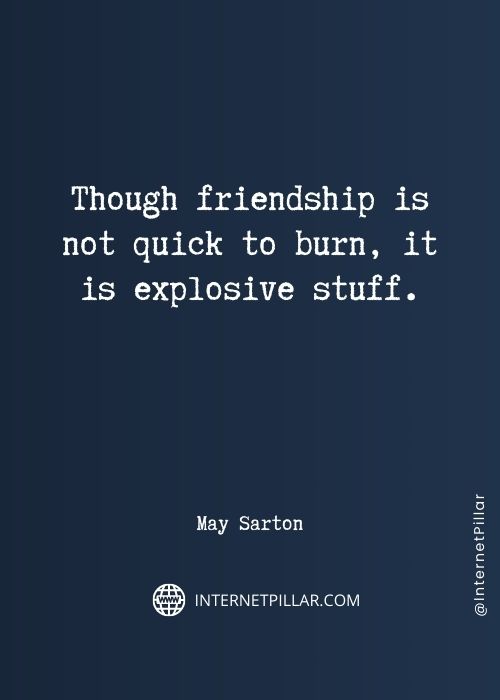 Though friendship is not quick to burn, it is explosive stuff. ~ May Sarton.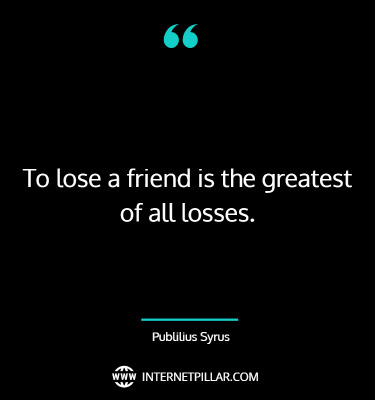 To lose a friend is the greatest of all losses. ~ Publilius Syrus.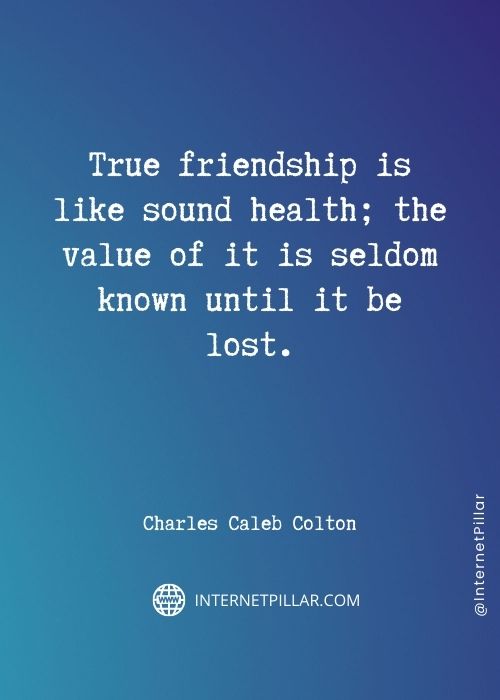 True friendship is like sound health; the value of it is seldom known until it be lost. ~ Charles Caleb Colton.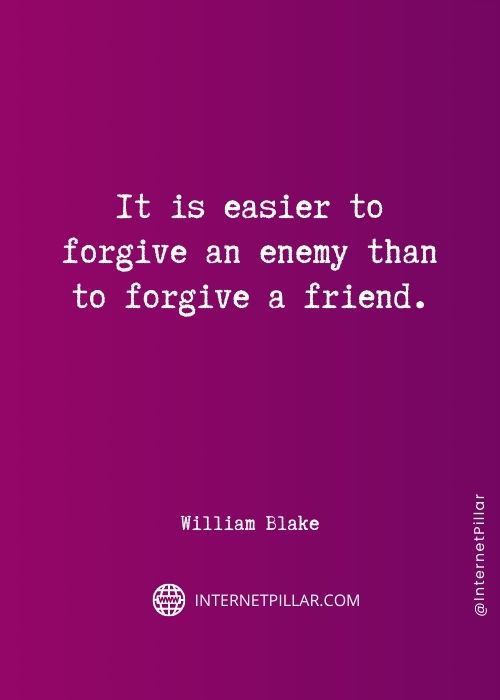 It is easier to forgive an enemy than to forgive a friend. ~ William Blake.
Life without a friend is like a death without a witness. ~ Spanish Proverb.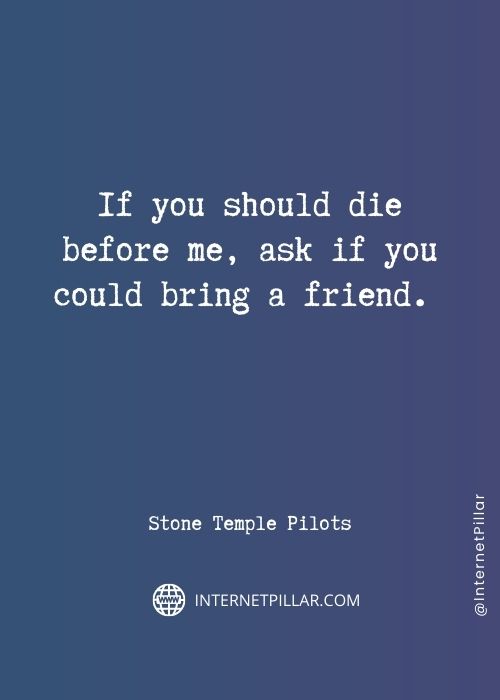 If you should die before me, ask if you could bring a friend. ~ Stone Temple Pilots.
Love is not to be purchased, and affection has no price. The friendship that can cease has never been real. ~ St. Jerome.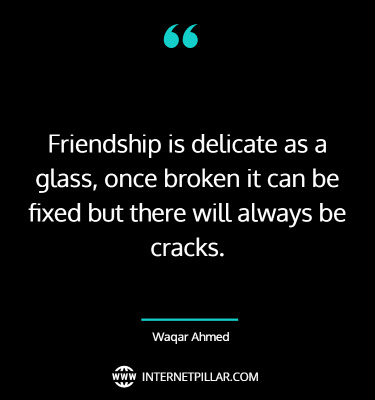 Friendship is delicate as a glass, once broken it can be fixed but there will always be cracks. ~ Waqar Ahmed.
A friend is someone who knows the song in your heart, and can sing it back to you when you have forgotten the words. ~ Donna Roberts.
Top Losing Friends Quotes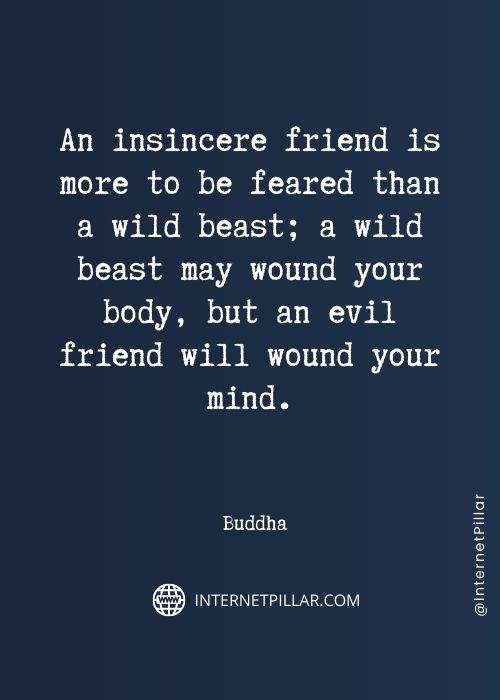 An insincere friend is more to be feared than a wild beast; a wild beast may wound your body, but an evil friend will wound your mind. ~ Buddha.
Breaking with old friends is one of the most painful of the changes in all that piling up of a multitude of small distasteful changes that constitutes growing older. ~ John Dos Passos.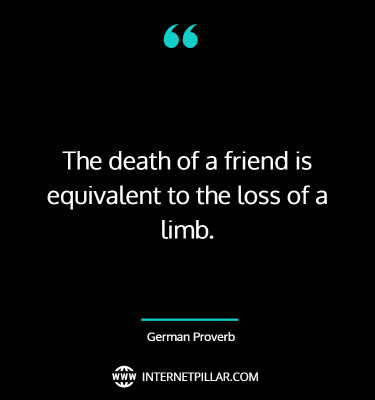 The death of a friend is equivalent to the loss of a limb. ~ German Proverb.
Since there is nothing so well worth having as friends, never lose a chance to make them. ~ Francesco Guicciardini.
There's a thing that keeps surprising you about stormy old friends after they die; their silence. ~ Ben Becht.
It is more shameful to distrust our friends than to be deceived by them. ~ Confucius.
In the end, we will remember not the words of our enemies, but the silence of our friends. ~ Martin Luther King.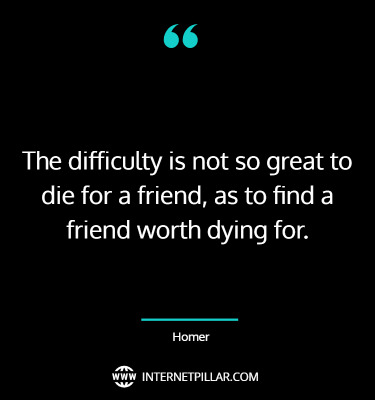 The difficulty is not so great to die for a friend, as to find a friend worth dying for. ~ Homer.
Friendship is like a glass ornament, once it is broken, it can rarely be put back together in exactly the same way. ~ Charles Kingsley.
Popular Losing Friends Quotes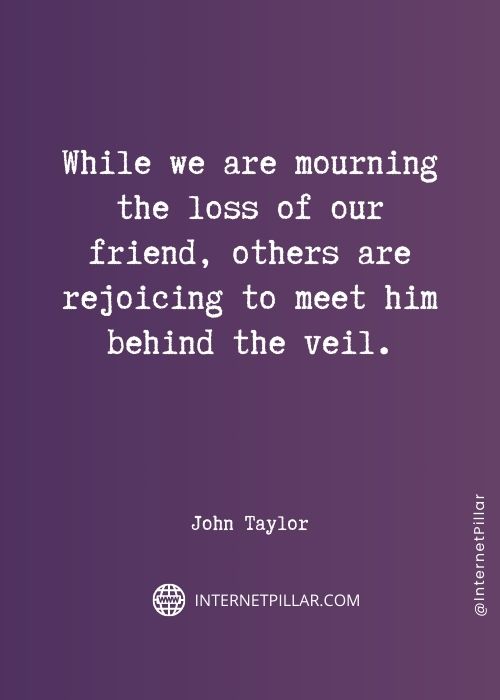 While we are mourning the loss of our friend, others are rejoicing to meet him behind the veil. ~ John Taylor.
But fate ordains that dearest friends must part. ~ Edward Young.
Don't be dismayed at goodbyes. A farewell is necessary before you can meet again. ~ Richard Bach.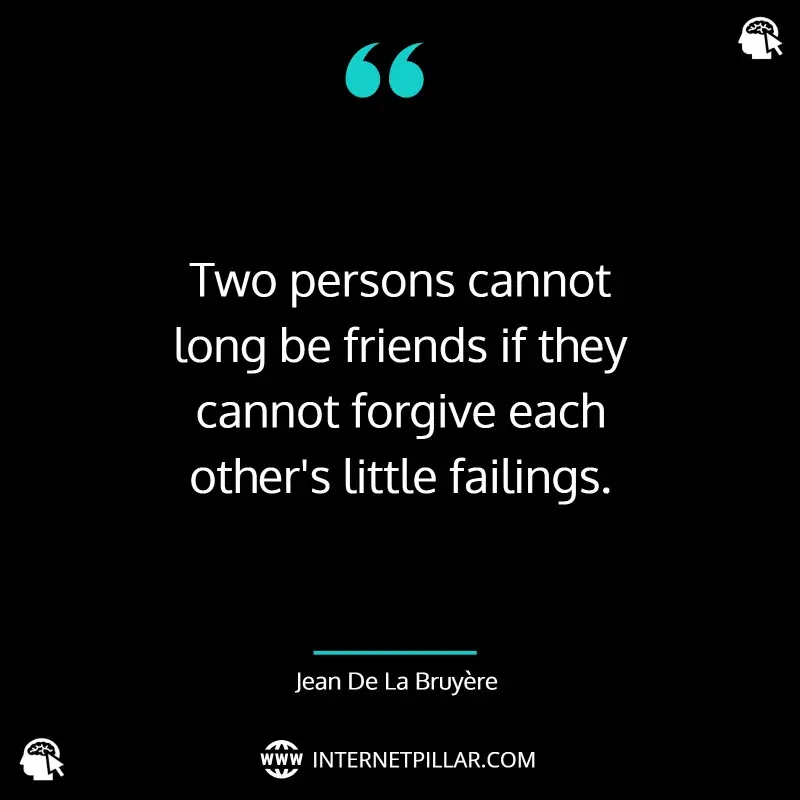 Two persons cannot long be friends if they cannot forgive each other's little failings. ~ Jean De La Bruyère.
Friendship must never be buried under the weight of misunderstanding. ~ Sri Chinmoy.
True regret is knowing you missed your only opportunity to be simply a good friend to someone that was exactly like you. ~ Shannon L. Alder.
The bond between friends cannot be broken by chance; no interval of time or space can destroy it. Not even death itself can part true friends. ~ St. John Cassian.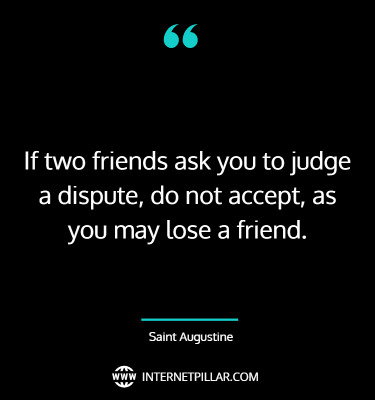 If two friends ask you to judge a dispute, do not accept, as you may lose a friend. ~ Saint Augustine.
No distance of place or lapse of time can lessen the friendship of those who are thoroughly persuaded of each other's worth. ~ Robert Southey.
It's so much darker when a light goes out than it would have been if it had never shone. ~ John Steinbeck.
Sometimes your closest friend is your greatest enemy. ~ Jason Fong.
A man of many companions may come to ruin, but there is a friend who sticks closer than a brother. ~ Proverbs 18:24.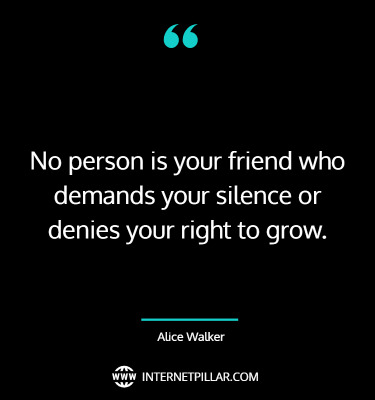 No person is your friend who demands your silence or denies your right to grow. ~ Alice Walker.
Famous Losing Friends Quotes
True friendship can afford true knowledge. It does not depend on darkness and ignorance. ~ Henry David Thoreau.
Sweet is the memory of distant friends! Like the mellow ray of a departing sun, it falls tenderly, yet sadly, on the heart. ~ Washington Irving.
The worst solitude is to be destitute of sincere friendship. ~ Sir Francis Bacon.
It's hard to be done a favor by a man you hate. It's hard to hate him so much afterwards. Losing an enemy can be worse than losing a friend, if you've had him for long enough. ~ Joe Abercrombie.
That friendship will not continue to the end which is begun for an end. ~ Francis Quareles.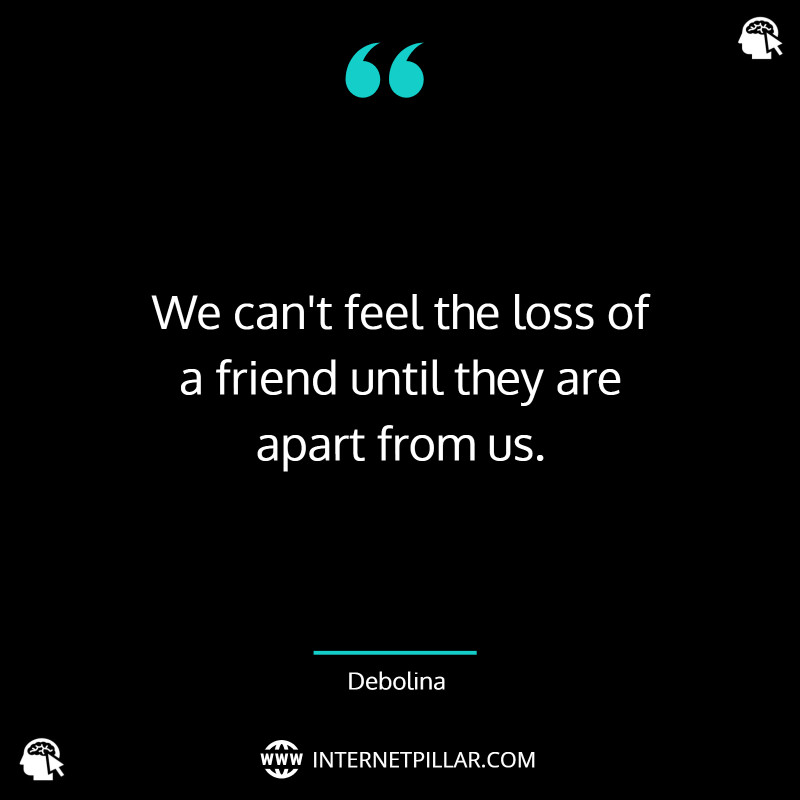 We can't feel the loss of a friend until they are apart from us. ~ Debolina.
You don't know who is important to you until you actually lose them. ~ Mahatma Gandhi.
The most beautiful discovery true friends make is that they can grow separately without growing apart. ~ Elizabeth Foley.
Lovers have a right to betray you friends don't. ~ Judy Holliday.
False friends are like our shadow, keeping close to us while we walk in the sunshine, but leaving us the instant we cross into the shade. ~ Christian Nestell Bovee.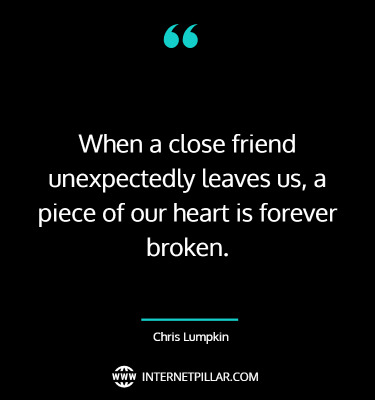 When a close friend unexpectedly leaves us, a piece of our heart is forever broken. ~ Chris Lumpkin.
You don't lose friends, because real friends can never be lost. You lose people masquerading as friends, and you're better for it. ~ Mandy Hale.
Your lost friends are not dead but gone before; advanced a stage or two upon that road which you must travel in the steps they trod. ~ Aristophanes.
---
So these were the 44 quotes about Losing Friends.
If these quotes and sayings connect with you, check out our other posts on true colours quotes and love quotes.