Merle Haggard, known as "the Poet of the Common Man," stands as one of country music's most iconic singer-songwriters.
Across his prolific career, spanning the 1960s to 2016, he released over 70 albums and achieved over 30 No. 1 singles.
Born during the Great Depression near Bakersfield, California, Merle's family, originally from Oklahoma, were dubbed "Okies."
After his father's passing when he was nine, Merle's trajectory took a tumultuous turn, marked by frequent arrests and ultimately a 2.5-year stint in San Quentin.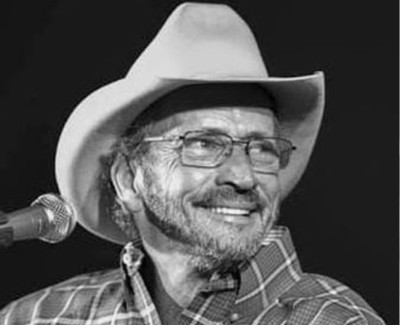 Upon parole, he found solace in music, initially with Buck Owens's band in Bakersfield. His own songs, reflecting his lived experiences such as "Sing Me Back Home" and "Mama Tried," catapulted him to fame.
Merle continually recognized his country music influences. Among his myriad accolades are his 1994 induction into the Country Music Hall of Fame and a 2006 GRAMMY Lifetime Achievement Award.
Merle's childhood home, a repurposed boxcar, now sits in the Kern County Museum. He passed away on his 79th birthday from pneumonia complications.
I have shortlisted the top quotes by Merle Haggard in this article.
---
Merle Haggard Quotes
If I hear another line dance song I think I'm going to puke. ~ Merle Haggard.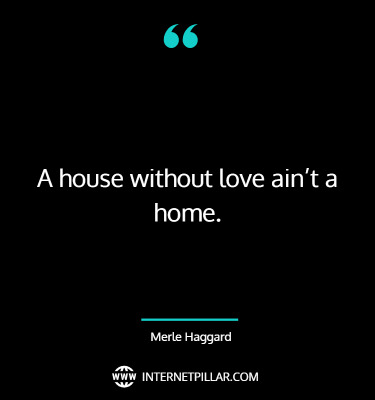 A house without love ain't a home. ~ Merle Haggard.
And there's some Latino music I like, and some reggae music. ~ Merle Haggard.
Faith is the only way we're going to make it. None of us are smart enough to do it on our own. ~ Merle Haggard.
Stop rolling down hill like a snow ball headed for hell. ~ Merle Haggard.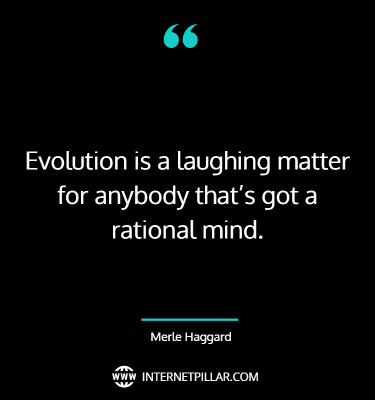 Evolution is a laughing matter for anybody that's got a rational mind. ~ Merle Haggard.
Staring at the world through the bottom of a glass, all I see is a man who's fading fast. ~ Merle Haggard.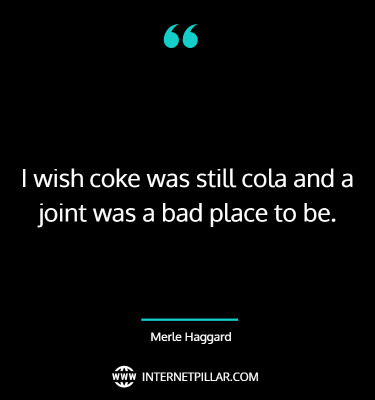 I wish coke was still cola and a joint was a bad place to be. ~ Merle Haggard.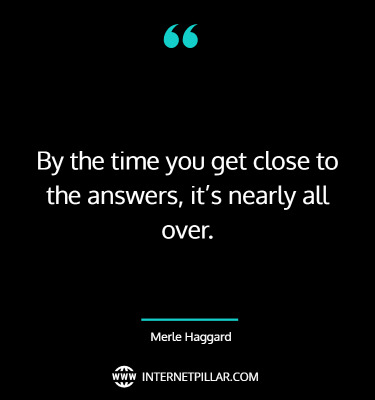 By the time you get close to the answers, it's nearly all over. ~ Merle Haggard.
I've got two families. ~ Merle Haggard.
I'll tell you what the public likes more than anything, it's the most rare commodity in the world – honesty. ~ Merle Haggard.
To be part of what you're singing about is somewhat painful. You've got to climb inside it all. ~ Merle Haggard.
There's just a few people that call themselves stars can actually sit down with a guitar and sing you a song. ~ Merle Haggard.
It's easier to force feed people than it is to give 'em what they want. It makes more money. ~ Merle Haggard.
The only thing that I miss lately in all music is somebody that will put out a melody that you can whistle. It doesn't seem like there's anything happening like that. ~ Merle Haggard.
Famous Merle Haggard Quotes
There's two kind of cherries, and two kind of fairies, and two kind of mothers I'm told. ~ Merle Haggard.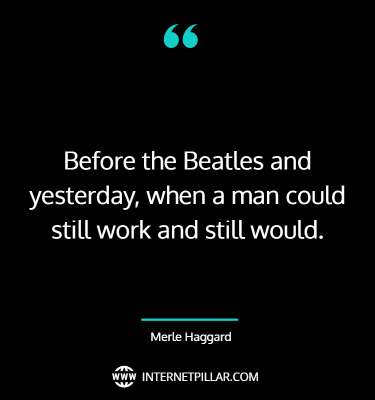 Before the Beatles and yesterday, when a man could still work and still would. ~ Merle Haggard.
I enjoy the videos with the sound off, where you can look at the belly buttons and everything. Really some pretty girls, but I don't know about the music. ~ Merle Haggard.
I've got one young family by the first wife, with four children. ~ Merle Haggard.
At my age, I don't buy but a half a loaf of bread, you know? ~ Merle Haggard.
Willie Nelson's the one who told me the reason it costs so much to get divorced is because it's worth it. ~ Merle Haggard.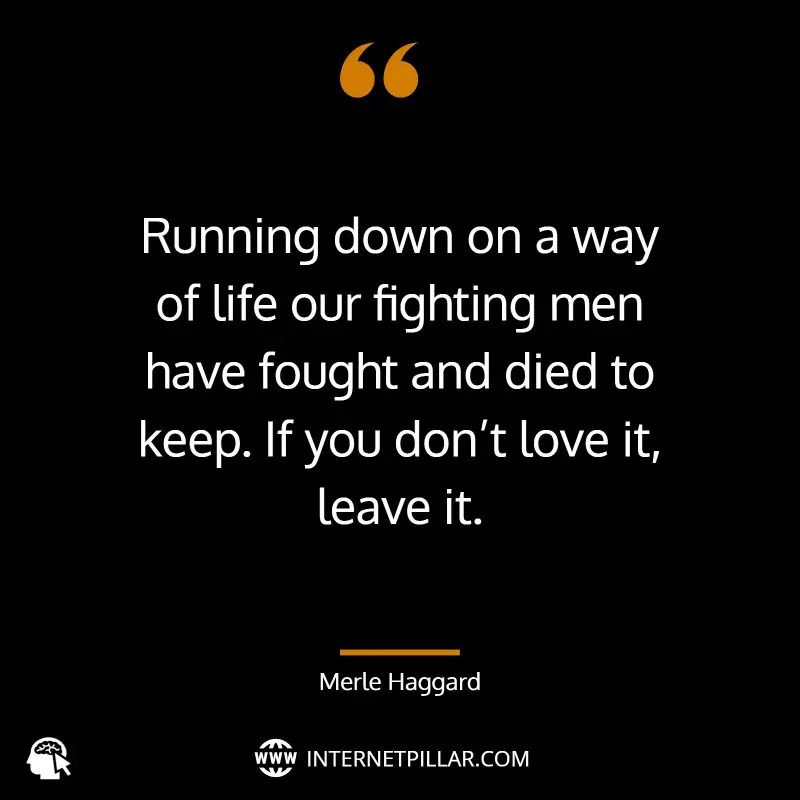 Running down on a way of life our fighting men have fought and died to keep. If you don't love it, leave it. ~ Merle Haggard.
Heaven knows that alcohol is the worst thing in the world, but it's debatable whether cocaine is worse than caffeine or whether it's the same thing and they just changed the name. ~ Merle Haggard.
No, it's not love, but it's not bad. ~ Merle Haggard.
There's a rumor that there may be an attempt at organizing a possible script for a series on my life, which, when you look at my police record, you'd have to have more than one hour to tell the story. ~ Merle Haggard.
Lay in the weeds and wait, and when you get your chance to say something, say something good. ~ Merle Haggard.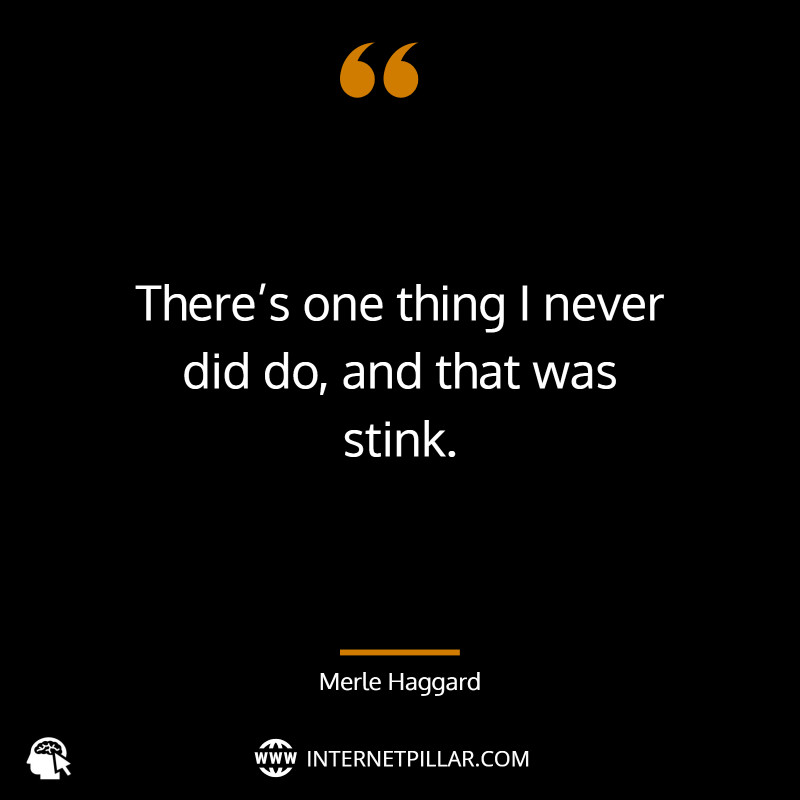 There's one thing I never did do, and that was stink. ~ Merle Haggard.
There's been periods of broadcasts in the past where you could see all ages of entertainers, ranging from George Burns to Shirley Temple. That's not the condition now. ~ Merle Haggard.
Best Merle Haggard Quotes
Hey, hey, the working man, the working man like me. I ain't never been on welfare, that's one place I won't be. ~ Merle Haggard.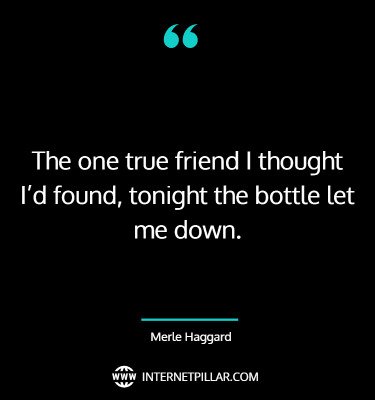 The one true friend I thought I'd found, tonight the bottle let me down. ~ Merle Haggard.
Momma tried to raise me better, but her pleading I denied, and that leaves only me to blame, cause Momma tried. ~ Merle Haggard.
I had some surgery on my feet, which has helped my back some. ~ Merle Haggard.
I think I'm most proud of my family right now. I'm more into that then I've ever been. It also gives a new area to draw from in creativity with my songs. ~ Merle Haggard.
It sounds like something from a Woody Guthrie song, but it's true; I was raised in a freight car. ~ Merle Haggard.
Read about some squirrelly guy who claims that he just don't believe in fighting, and I wonder how long the rest of us can count on being free. ~ Merle Haggard.
---
So these were the 35 quotes by Merle Haggard for you.
If you like these quotes and sayings, then you can also read my other popular blog posts on the topics of Jenna Jameson Quotes and Marshawn Lynch Quotes.