A new week is like a new beginning.
These quotes will inspire you to have a fantastic new week. 
---
Top 10 New Week Quotes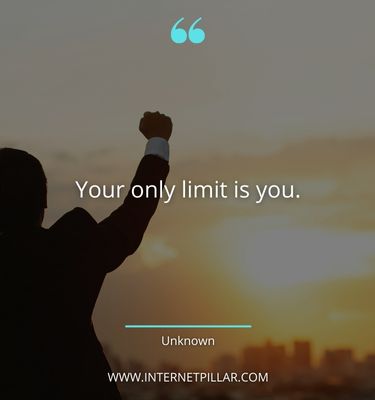 Your only limit is you. ~ Unknown.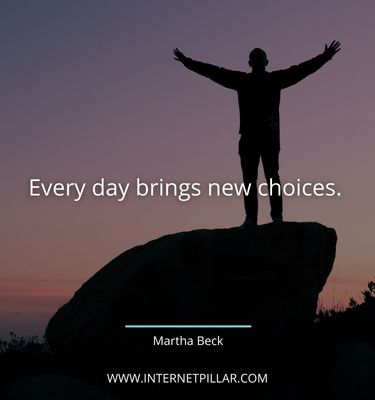 Every day brings new choices. ~ Martha Beck.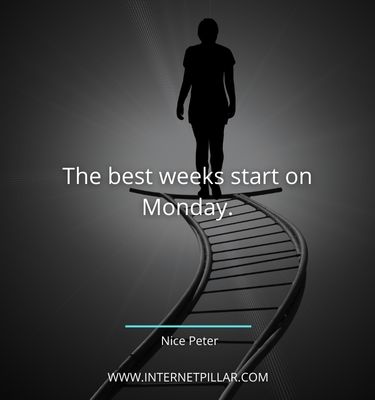 The best weeks start on Monday. ~ Nice Peter.
Nothing will work unless you do. ~ Maya Angelou.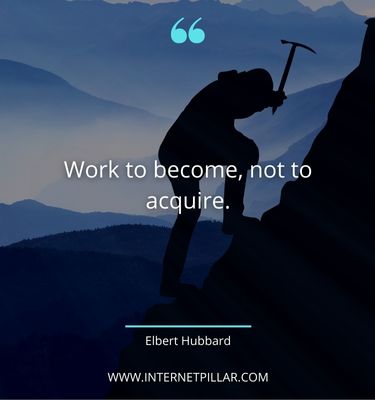 Work to become, not to acquire. ~ Elbert Hubbard.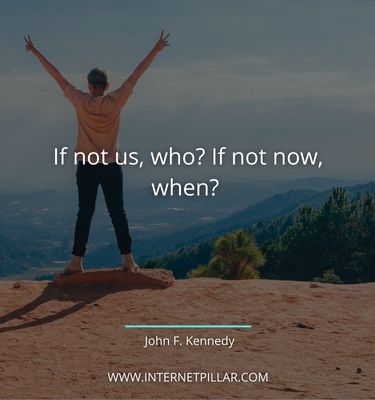 If not us, who? If not now, when? ~ John F. Kennedy.
Morning not only forgives, it forgets. ~ Marty Rubin.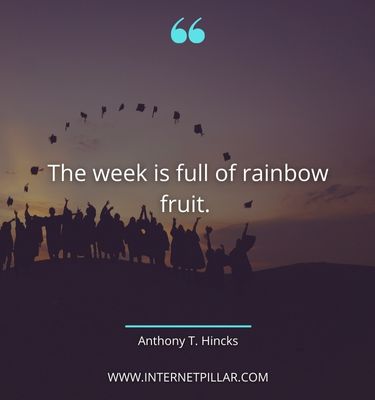 The week is full of rainbow fruit. ~ Anthony T. Hincks.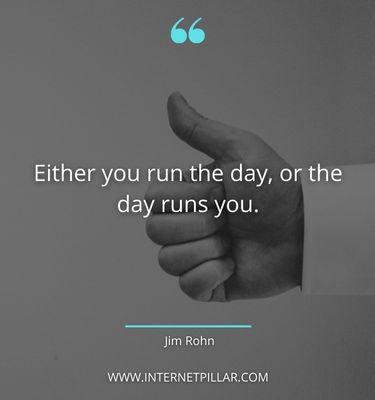 Either you run the day, or the day runs you. ~ Jim Rohn.
The morning was full of sunlight and hope. ~ Kate Chopin.
Perfect New Week Quotes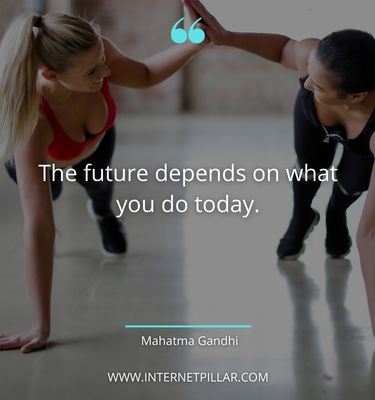 The future depends on what you do today. ~ Mahatma Gandhi.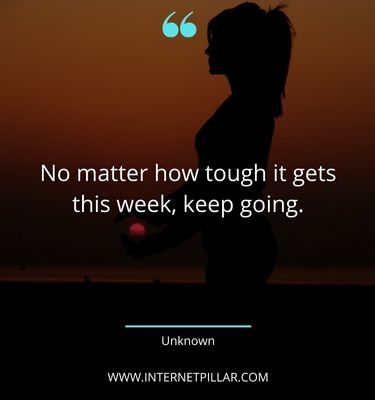 No matter how tough it gets this week, keep going. ~ Unknown.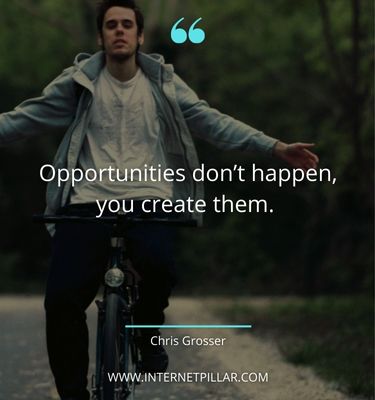 Opportunities don't happen, you create them. ~ Chris Grosser.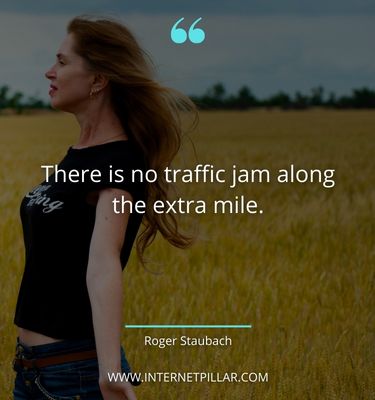 There is no traffic jam along the extra mile. ~ Roger Staubach.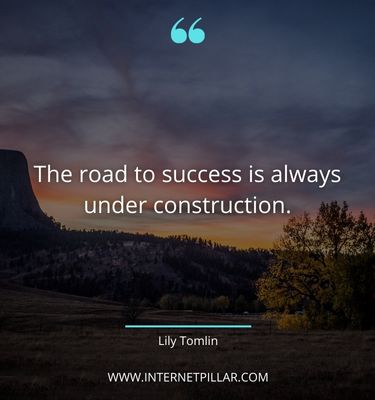 The road to success is always under construction. ~ Lily Tomlin.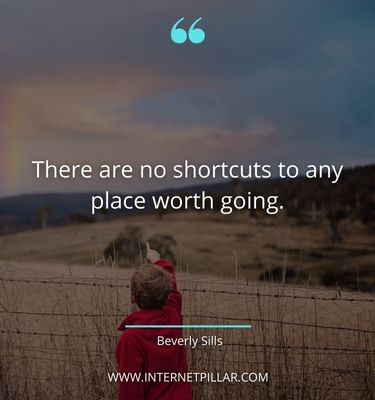 There are no shortcuts to any place worth going. ~ Beverly Sills.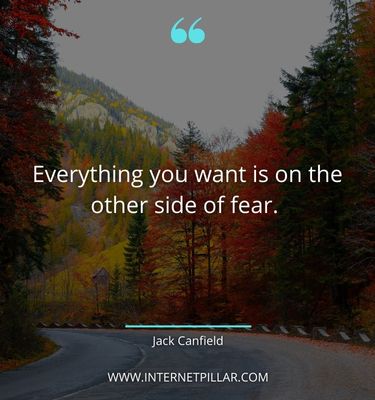 Everything you want is on the other side of fear. ~ Jack Canfield.
Monday Motivation Quotes For The Week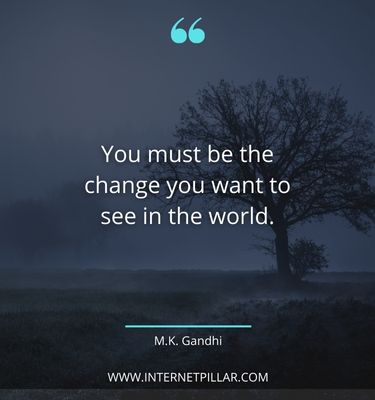 You must be the change you want to see in the world. ~ M.K. Gandhi.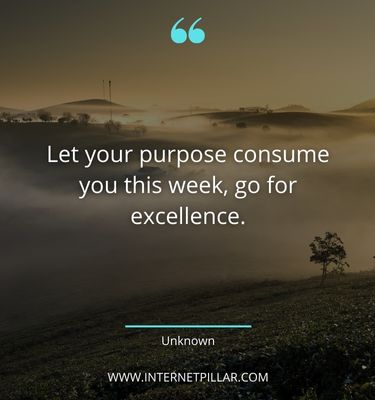 Let your purpose consume you this week, go for excellence. ~ Unknown.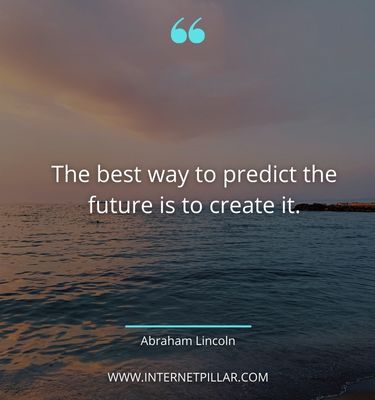 The best way to predict the future is to create it. ~ Abraham Lincoln.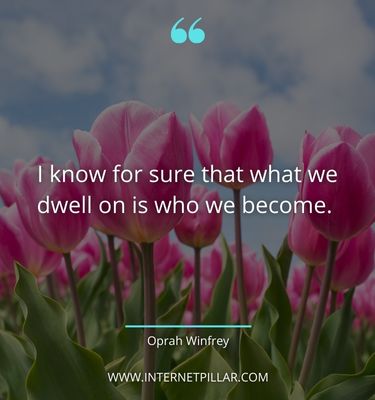 I know for sure that what we dwell on is who we become. ~ Oprah Winfrey.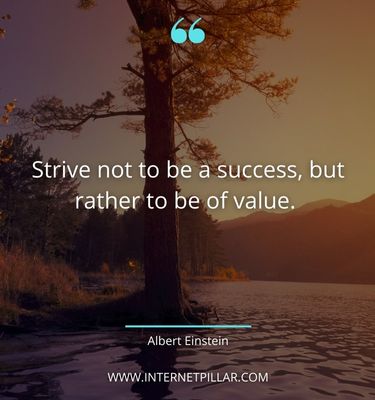 Strive not to be a success, but rather to be of value. ~ Albert Einstein.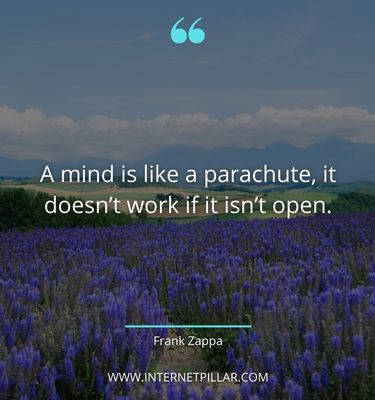 A mind is like a parachute, it doesn't work if it isn't open. ~ Frank Zappa.
Inspiring New Week Quotes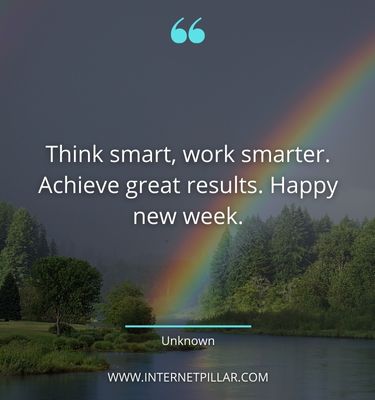 Think smart, work smarter. Achieve great results. Happy new week. ~ Unknown.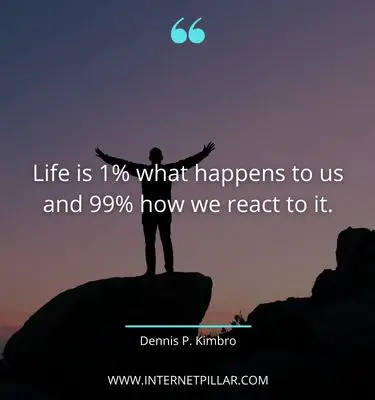 Life is 1% what happens to us and 99% how we react to it. ~ Dennis P. Kimbro.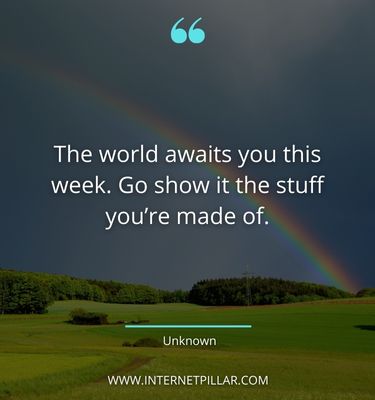 The world awaits you this week. Go show it the stuff you're made of. ~ Unknown.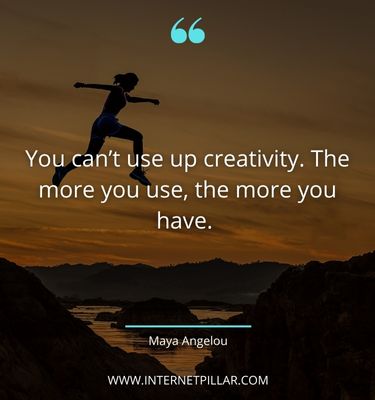 You can't use up creativity. The more you use, the more you have. ~ Maya Angelou.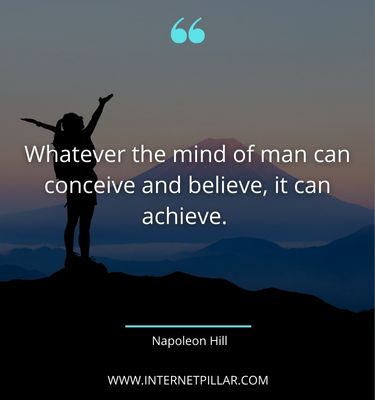 Whatever the mind of man can conceive and believe, it can achieve. ~ Napoleon Hill.
The question isn't who is going to let me; it's who is going to stop me. ~ Ayn Rand.
Best Quotes For The Week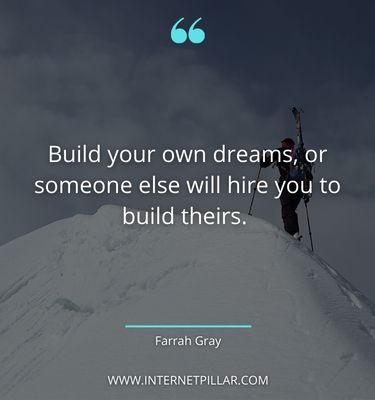 Build your own dreams, or someone else will hire you to build theirs. ~ Farrah Gray.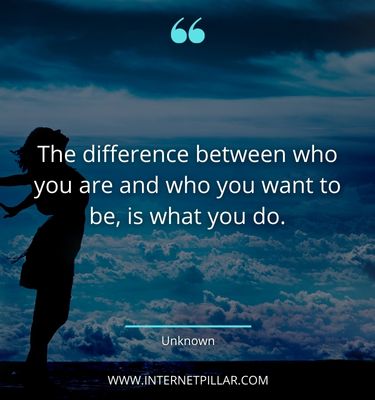 The difference between who you are and who you want to be, is what you do. ~ Unknown.
It's not the days in your life, but the life in your days that counts. ~ Brian White.
Sometimes good things fall apart so better things can fall together. ~ Marilyn Monroe.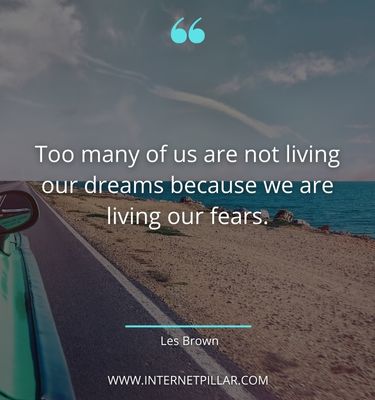 Too many of us are not living our dreams because we are living our fears. ~ Les Brown.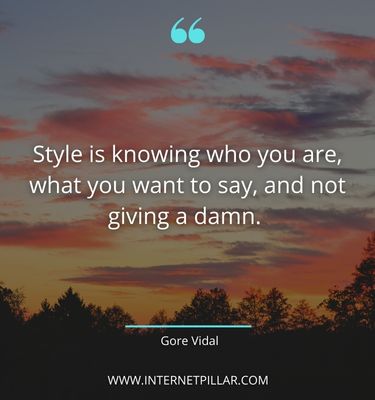 Style is knowing who you are, what you want to say, and not giving a damn. ~ Gore Vidal.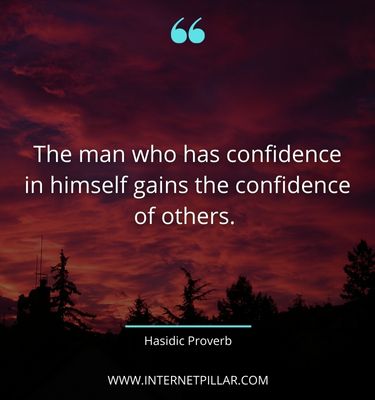 The man who has confidence in himself gains the confidence of others. ~ Hasidic Proverb.
New Week Quotes for Motivation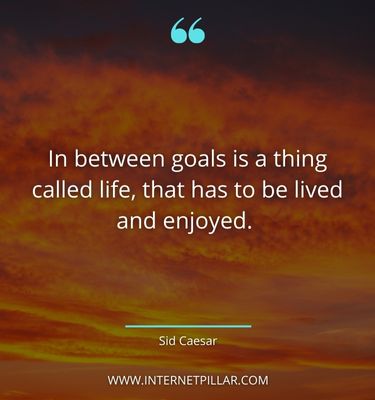 In between goals is a thing called life, that has to be lived and enjoyed. ~ Sid Caesar.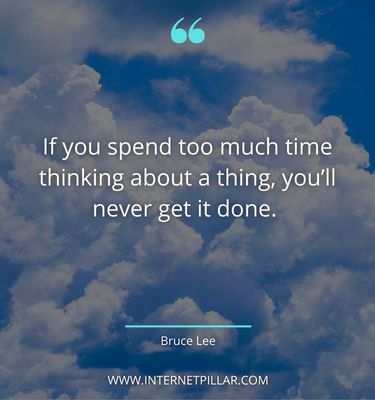 If you spend too much time thinking about a thing, you'll never get it done. ~ Bruce Lee.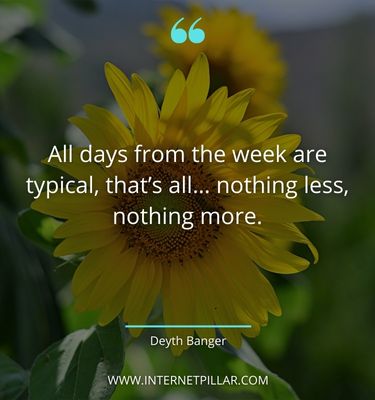 All days from the week are typical, that's all… nothing less, nothing more. ~ Deyth Banger.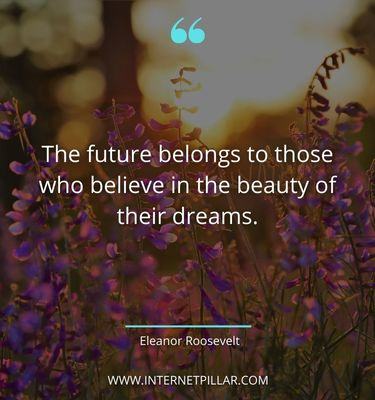 The future belongs to those who believe in the beauty of their dreams. ~ Eleanor Roosevelt.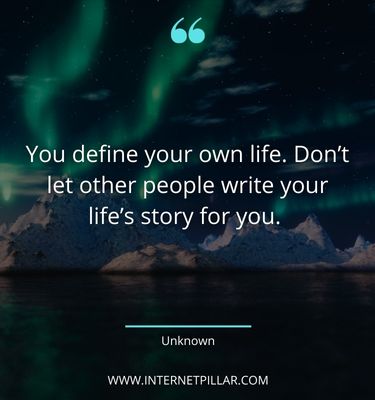 You define your own life. Don't let other people write your life's story for you. ~ Unknown.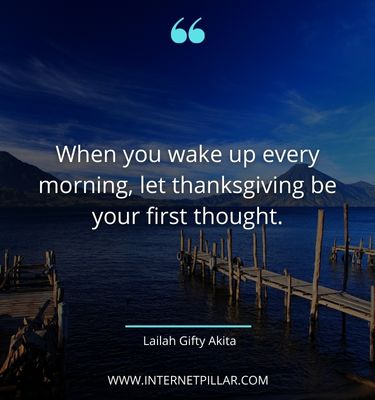 When you wake up every morning, let thanksgiving be your first thought. ~ Lailah Gifty Akita.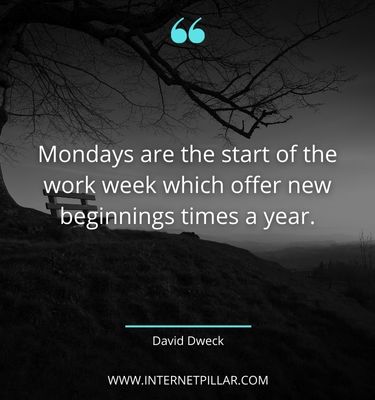 Mondays are the start of the work week which offer new beginnings times a year. ~ David Dweck.
If you're offered a seat on a rocket ship, don't ask what seat! Just get on. ~ Sheryl Sandberg.
Quotes about New Week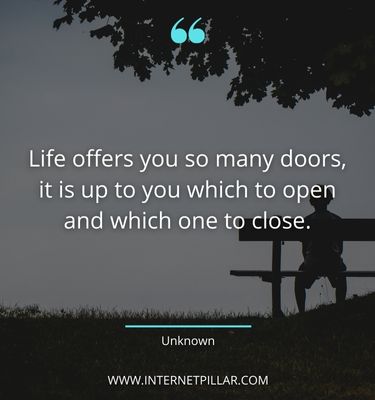 Life offers you so many doors, it is up to you which to open and which one to close. ~ Unknown.
Monday is great if I can spend it in bed. I'm a man of simple pleasures, really. ~ Arthur Darvill.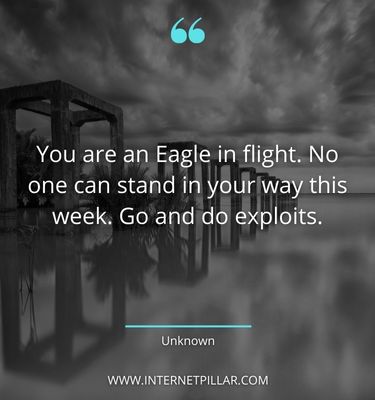 You are an Eagle in flight. No one can stand in your way this week. Go and do exploits. ~ Unknown.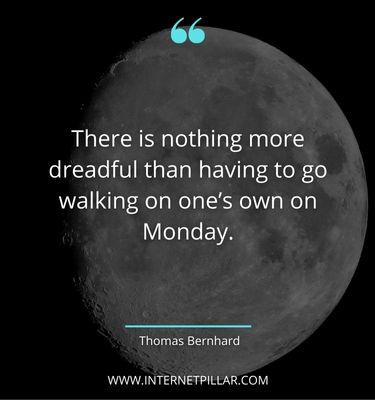 There is nothing more dreadful than having to go walking on one's own on Monday. ~ Thomas Bernhard.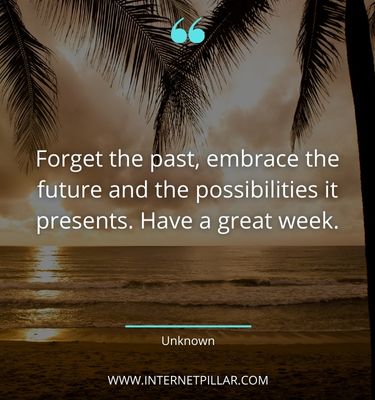 Forget the past, embrace the future and the possibilities it presents. Have a great week. ~ Unknown.
Life isn't about waiting for the storm to pass, it's about learning to dance in the rain. ~ Unknown.
A goal is not always meant to be reached; it often serves simply as something to aim at. ~ Bruce Lee.
Motivational Week Quotes To Inspire Your Week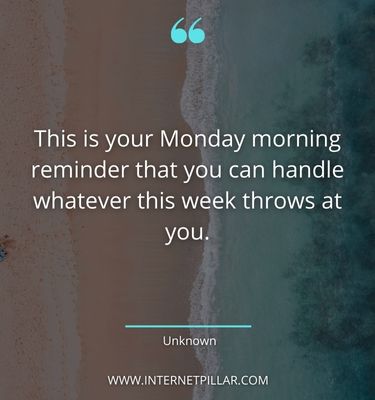 This is your Monday morning reminder that you can handle whatever this week throws at you. ~ Unknown.
Making one person smile can change the world, maybe not the whole world, but their world. ~ Unknown .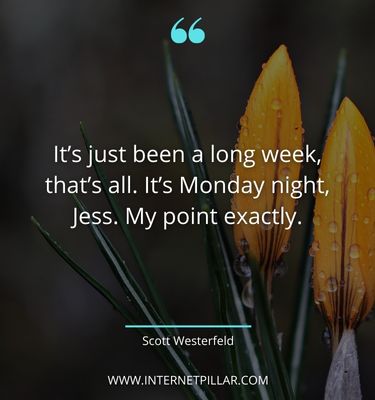 It's just been a long week, that's all. It's Monday night, Jess. My point exactly. ~ Scott Westerfeld.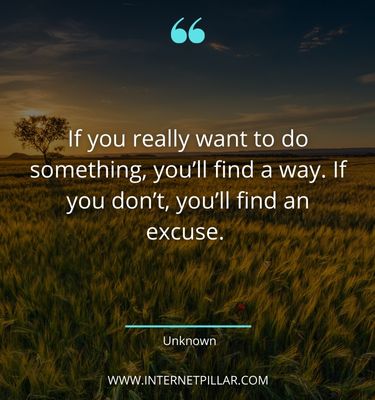 If you really want to do something, you'll find a way. If you don't, you'll find an excuse. ~ Unknown.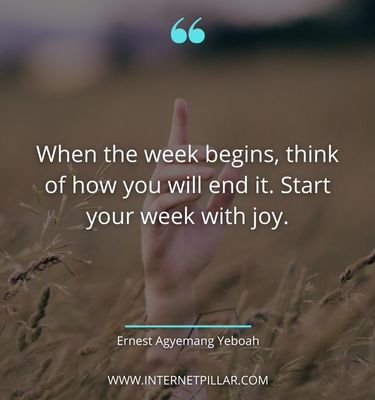 When the week begins, think of how you will end it. Start your week with joy. ~ Ernest Agyemang Yeboah.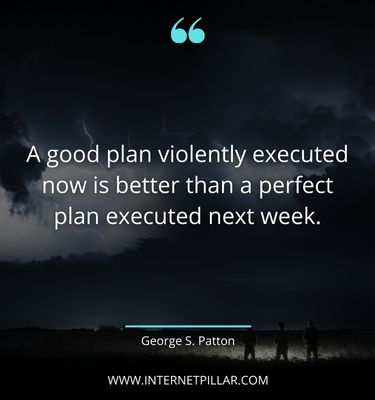 A good plan violently executed now is better than a perfect plan executed next week. ~ George S. Patton.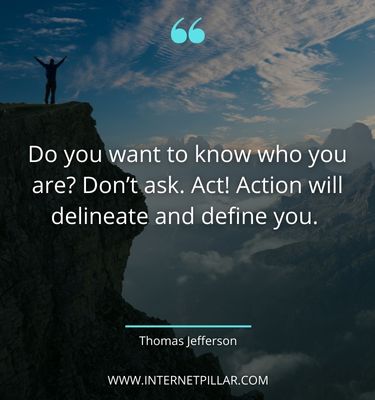 Do you want to know who you are? Don't ask. Act! Action will delineate and define you. ~ Thomas Jefferson.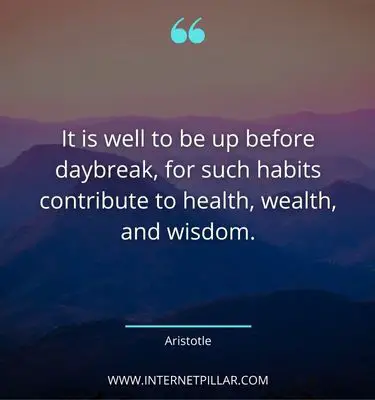 It is well to be up before daybreak, for such habits contribute to health, wealth, and wisdom. ~ Aristotle.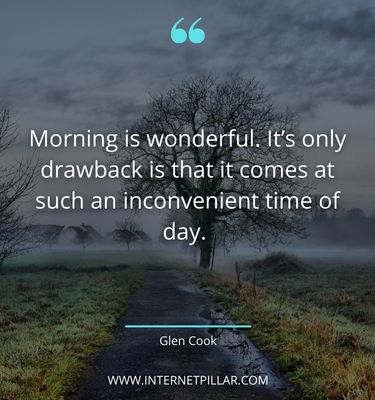 Morning is wonderful. It's only drawback is that it comes at such an inconvenient time of day. ~ Glen Cook.
New Week Quotes Ideas Images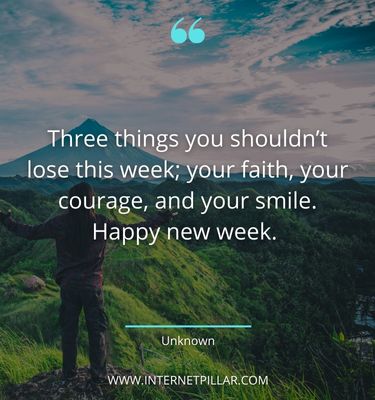 Three things you shouldn't lose this week; your faith, your courage, and your smile. Happy new week. ~ Unknown.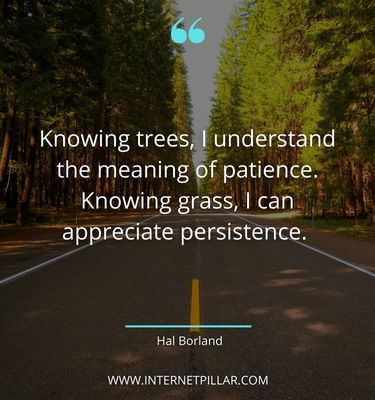 Knowing trees, I understand the meaning of patience. Knowing grass, I can appreciate persistence. ~ Hal Borland.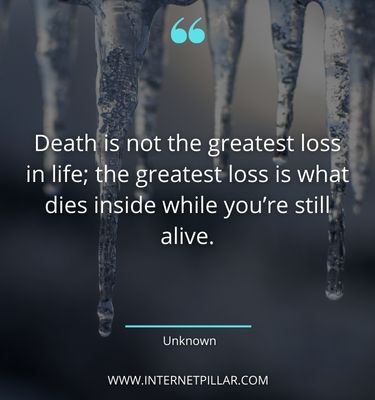 Death is not the greatest loss in life; the greatest loss is what dies inside while you're still alive. ~ Unknown.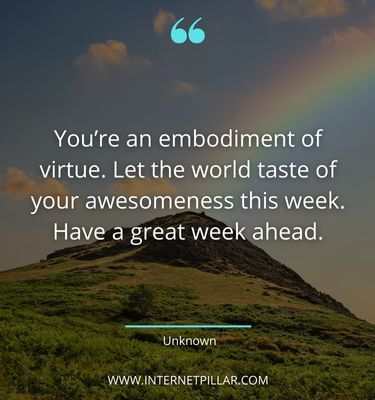 You're an embodiment of virtue. Let the world taste of your awesomeness this week. Have a great week ahead. ~ Unknown.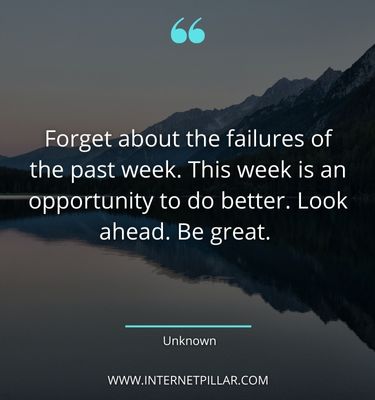 Forget about the failures of the past week. This week is an opportunity to do better. Look ahead. Be great. ~ Unknown.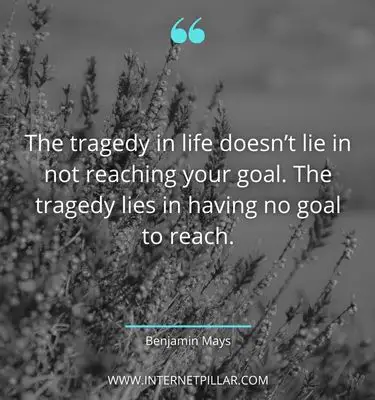 The tragedy in life doesn't lie in not reaching your goal. The tragedy lies in having no goal to reach. ~ Benjamin Mays.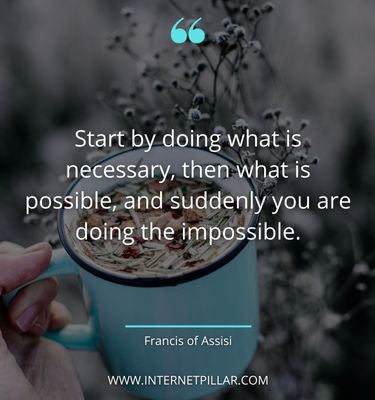 Start by doing what is necessary, then what is possible, and suddenly you are doing the impossible. ~ Francis of Assisi.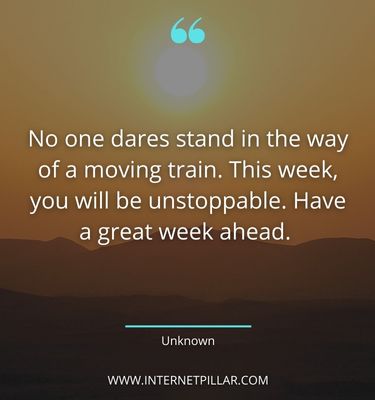 No one dares stand in the way of a moving train. This week, you will be unstoppable. Have a great week ahead. ~ Unknown.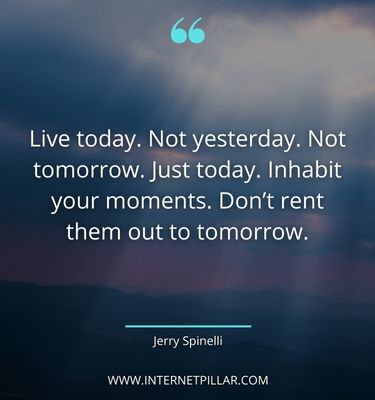 Live today. Not yesterday. Not tomorrow. Just today. Inhabit your moments. Don't rent them out to tomorrow. ~ Jerry Spinelli.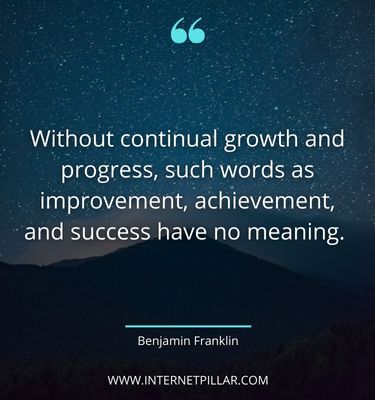 Without continual growth and progress, such words as improvement, achievement, and success have no meaning. ~ Benjamin Franklin.
---
So these were the 70 quotes about new week.
If you like these quotes, then you can also read our other posts on Accomplishment Quotes and Tolerance Quotes and Acceptance Quotes and Pet Quotes and Short Friendship Quotes.