Alan Lakein is an American time management author and he is the author of "How to Get Control of Your Time and Your Life".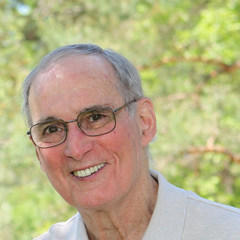 ---
Alan Lakein Quotes
Failing to plan is planning to fail. ~ Alan Lakein.
What is the best use of my time right now? ~ Alan Lakein.
Time = Life, Therefore, waste your time and waste of your life, or master your time and master your life. ~ Alan Lakein.
In all planning you make a list and you set priorities. ~ Alan Lakein.
Review our priorities, ask the question; What's the best use of our time right now? ~ Alan Lakein.
Best Alan Lakein Quotes
Planning is bringing the future into the present so that you can do something about it now. ~ Alan Lakein.
One of the secrets of getting more done is to make a TO DO List every day, keep it visible, and use it as a guide to action as you go through the day. ~ Alan Lakein.
Failing to plan means you plan to fail. ~ Alan Lakein.
Time is life. It is irreversible and irreplaceable. To waste your time is to waste your life, but to master your time is to master your life and make the most of it. ~ Alan Lakein.
You cannot do a goal. Long-term planning and goal-setting must therefore be complemented by short-term planning. This kind of planning requires specifying activities. You can do an activity. Activities are steps along the way to a goal. Let's say you desire security. Putting $10.00 in the bank or talking to your stockbroker about your investment plans are activities that will move you toward your goal. ~ Alan Lakein.
---
---
So these were the 10 top quotes about Alan Lakein.
If you like these quotes and sayings, then you can also read my other posts on Alan Gratz quotes and Eugene Thacker quotes.