Blessed means good fortune, happiness, and contentment.
If you have good health, caring family and a house to live in, then you must feel blessed.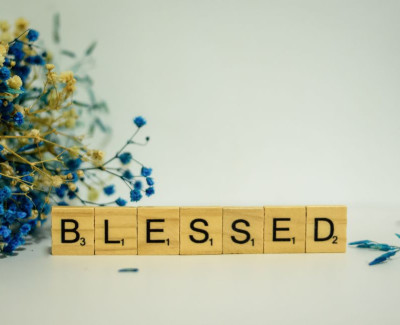 ---
Top 10 Blessed Quotes
Blessed is the man who walks not in the counsel of the wicked, nor stands in the way of sinners, nor sits in the seat of scoffers. ~ Psalm 1:1
Inspiration is some mysterious blessing which happens when the wheels are turning smoothly. ~ Quentin Blake.
Just to be is a blessing. Just to live is holy. ~ Abraham Joshua Heschel.
You are a blessing to my mornings. ~ Unknown.
Reflect upon your present blessings, of which every man has plenty; not on your past misfortunes, of which all men have some. ~ Charles Dickens.
Those blessings are sweetest that are won with prayer and worn with thanks. ~ Thomas Goodwin.
Better to lose count while naming your blessings than to lose your blessings to counting your troubles. ~ Maltbie D. Babcock.
Blessed are the people whose leaders can look destiny in the eye without flinching but also without attempting to play God. ~ Henry Kissinger.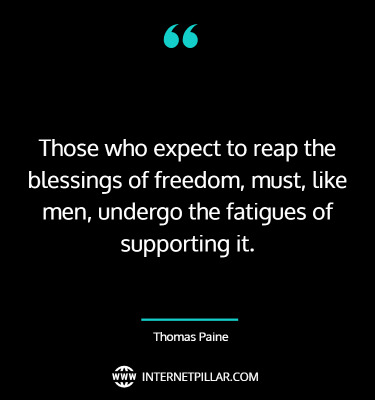 Those who expect to reap the blessings of freedom, must, like men, undergo the fatigues of supporting it. ~ Thomas Paine.
My life has been a blessing. I'm grateful for everything I do have and the places I'm going and the things I've seen. ~ Leah LaBelle.
Best Blessed Quotes
Gratitude lifts our eyes off the things we lack so we might see the blessings we possess. ~ Max Lucado.
The harvest of old age is the recollection and abundance of blessing previously secured. ~ Marcus Tullius Cicero.
The unthankful heart discovers no mercies; but the thankful heart will find, in every hour, some heavenly blessings. ~ Henry Ward Beecher.
When you focus on being a blessing, God makes sure that you are always blessed in abundance. ~ Joel Osteen.
It's never too late. Don't focus on what was taken away. Find something to replace it, and acknowledge the blessings you have. ~ Drew Barrymore.
A man who can laugh at himself is truly blessed, for he will never lack for amusement. ~ James Carlos Blake.
An early morning walk is a blessing for the whole day. ~ Henry David Thoreau.
I have never had to face anything that could overwhelm the native optimism and stubborn perseverance I was blessed with. ~ Sonia Sotomayor.
Blessed is that man who has done with chance, who never speaks of luck, but believes that from the least even to the greatest, all things are ordained of the Lord. ~ Charles Spurgeon.
Powerful Blessed Quotes
Some people come in our life as blessings. Some come in your life as lessons. ~ Mother Teresa.
If we counted our blessings instead of our money, we would all be rich. ~ Linda Poindexter.
May Lord bless you this day, With immense happiness. ~ Unknown.
I am blessed to have so many great things in my life – family, friends and God. All will be in my thoughts daily. ~ Lil' Kim.
You have to participate relentlessly in the manifestation of your own blessings. ~ Elizabeth Gilbert.
You will be blessed the moment you realize you already are. ~ Bryant McGill.
Blessed is he who has learned to admire but not envy, to follow but not imitate, to praise but not flatter, and to lead but not manipulate. ~ William Arthur Ward.
Sometimes we don't realize the blessings we have until we no longer have them. Appreciate all the blessings in your life, take none for granted. ~ Catherine Pulsifer.
The hardest arithmetic to master is that which enables us to count our blessings. ~ Eric Hoffer.
More smiling, less worrying. More compassion, less judgment. More blessed, less stressed. More love, less hate. ~ Roy T. Bennett.
Famous Blessed Quotes
I have been very blessed in my life and rewarded with good friends and good health. I am grateful and happy to be able to share this. ~ Eric Idle.
When I started counting my blessings, my whole life turned around. ~ Willie Nelson
There's a blessing in everything that happens to us. ~ Kamaru Usman.
Every day is a blessing. ~ Olivia Culpo.
Sometimes we must look outside our own backyards to realize how big the world is and how blessed we are. ~ Eugene Nathaniel Butler.
I am very thankful and blessed to have a healthy and happy baby boy and baby mama. ~ Eric Church.
I've done it all. I'm thankful and proud of what I've accomplished in my life. I hope to keep doing it. ~ Ralph Stanley.
Every day I feel is a blessing from God. And I consider it a new beginning. Yeah, everything is beautiful. ~ Prince.
Blessed are the hearts that can bend; they shall never be broken. ~ Albert Camus.
Great Blessed Quotes
The more we express our gratitude to God for our blessings, the more he will bring to our mind other blessings, the more we are aware of to be grateful for, the happier we become. ~ Ezra Taft Benson.
Being blessed is a condition of the heart and a frame of mind. ~ Errin Rhorie.
I'm too grateful to be hateful. I am too blessed to be stressed. ~ El DeBarge.
Even in the midst of conflict, confusion, and miscommunications, we can thank the Lord through faith that we are blessed to be a family. ~ Rich Bimler.
You never know where a blessing can come from. ~ Teena Marie.
I'm blessed and I thank God for everyday for everything that happens for me. ~ Lil Wayne.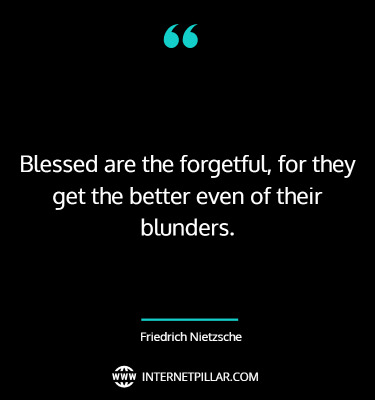 Blessed are the forgetful, for they get the better even of their blunders. ~ Friedrich Nietzsche.
It's a blessed thing to love and feel loved in return. ~ E.A. Bucchianeri.
Popular Blessed Quotes
Nourish beginnings, let us nourish beginnings. Not all things are blessed, but the seeds of all things are blessed. The blessing is in the seed. ~ Muriel Rukeyser.
Blessed are they who see beautiful things in humble places where other people see nothing. ~ Camille Pissarro.
Prayers go up and blessings come down. ~ Yiddish Proverb.
I think in every lesson there's a blessing, and there's so many blessings from all the lessons I've had to go through in life. ~ Alonzo Mourning.
Blessings don't come as luck. They are our daily dose. For a mere fact that we can blink, chew, frown, and smile mean that we are blessed. Waking up in the morning is a blessing that we should always give thanks to. ~ Paballo Seipei.
What seems to us bitter trials are often blessings in disguise. ~ Oscar Wilde.
When you arise in the morning, think of what a precious privilege it is to be alive – to breathe, to think, to enjoy, to love. ~ Marcus Aurelius.
---
So these were the 53 quotes about being blessed.
If you like these quotes and sayings, then you can also read our other posts on Fly High quotes and Bad Leadership quotes and Climate Change quotes.