Bryson Tiller emerged as a significant personality in 2010s R&B, propelling the subgenre TRAPSOUL to mainstream limelight with hits like "Don't" and albums like T R A P S O U L (2015).
He received multi-platinum certifications and Grammy nominations, with albums "True to Self" (2017) and "A N N I V E R S A R Y" (2019) making significant marks on the Billboard charts.
Beginning his career in Louisville, Kentucky, Tiller gained attention through SoundCloud tracks.
After gaining interest from renowned artists like Timbaland and Drake, he signed with RCA.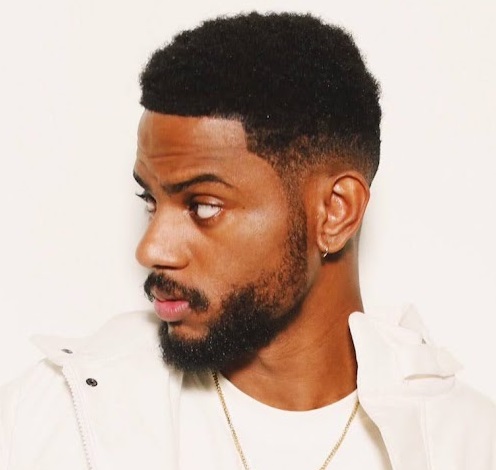 He debuted with the hit "Don't" in 2015 and continued to release chart-topping music, collaborating with artists like Rihanna, DJ Khaled and Diddy.
Here is a top collection of quotes by Bryson Tiller.
---
Best Bryson Tiller Quotes
Yeah, that was the only option. I want to get into film one day. ~ Bryson Tiller.
I'm back and I'm better. ~ Bryson Tiller.
I used to bottle up all of my emotions and never say anything. Even if something really made me mad, I'd be quiet. ~ Bryson Tiller.
I never really wanted to be an artist. I just really wanted to write songs. But, of course, I can't get placement unless I demo the songs. ~ Bryson Tiller.
It feels amazing. It feels very amazing. I was struggling. I was really living the struggle and I'm not living the struggle anymore. ~ Bryson Tiller.
People try to change up my method, but I'm gonna keep doing it the same way I've been doing it: going in the room by myself and making a song. ~ Bryson Tiller.
I was working at Papa John's full-time. I had just quit my part-time job at UPS. I was there for two years. ~ Bryson Tiller.
Certain it's your love that holds me together. ~ Bryson Tiller.
Everybody always thinks you have to move out of the city and go where the music industry is, but it's possible in Louisville, and it's possible anywhere. You just have to believe. ~ Bryson Tiller.
I would say the struggle made me want to take music seriously again. ~ Bryson Tiller.
I like anime, but one of my favorite animes, and one of the most popular animes out there – Dragon Ball Z. That's the one that I watch the most. I don't watch all the crazy stuff like Bleach, One Piece. ~ Bryson Tiller.
I just wanna make music that people love. If they love the next project that I put out, 'Thank you' because that means that I can take care of my family. ~ Bryson Tiller.
Famous Bryson Tiller Quotes
I want to inspire people to change the world. That's something that I feel that I'm meant to do here… really going to change the world. I asked God to make me immortal so I can do it. ~ Bryson Tiller.
You know how Beyonce has Sasha Fierce? That's how I am. When I go out onstage, I become a different person. ~ Bryson Tiller.
One thing Drake is known for is putting out good, quality music. To acknowledge me and my music was all I needed to hear from anybody. Nobody could tell me anything after that. ~ Bryson Tiller.
I read an article in Forbes entitled 'Six Ways To Achieve Any Goal,' and it really inspired me and helped me get to where I am today. Now everything is completely different – but I'm still not satisfied. ~ Bryson Tiller.
The Joker is my favorite villain of all time. ~ Bryson Tiller.
I'm in R&B/Soul, and I feel like all my music is R&B driven. Even some of the songs that are more rap have an R&B feel, so I'm with that. ~ Bryson Tiller.
Top Bryson Tiller Quotes
I grew up listening to T-Pain and The-Dream, and they were doing that thing, rapping and singing at the same time. That's where I get it from. ~ Bryson Tiller.
Tell me how could I write my wrongs. ~ Bryson Tiller.
Maybe I was just born with a little bit of vocals or natural talent, but I feel like I taught myself. ~ Bryson Tiller.
Popular Bryson Tiller Quotes
Now my dreams are my realities. ~ Bryson Tiller.
I just want to make $100 million and retire. ~ Bryson Tiller.
I'm just going to live life and see where it takes me. And just go experience new things and just make music. ~ Bryson Tiller.
I'm trying to get better at singing. I just want to be great vocally on stage so I can give fans a real show, like Jazmine Sullivan does. ~ Bryson Tiller.
If I had to compare myself to another artist, I wouldn't. I feel like my lyrics are really strong. I'm good at painting pictures and telling picture stories. ~ Bryson Tiller.
I know they want to see me fall, look where I am though. ~ Bryson Tiller.
I just started mimicking what I heard and singing along to it. ~ Bryson Tiller.
---
So these were the 30 top quotes about Bryson Tiller.
If you like these quotes and sayings, then you can also read my other posts on Corey Taylor quotes and Jeff Goldblum quotes.