Education is very important in our lives since it allows us to attain our full potential and opens us new perspectives and opportunities. It is a pillar of personal and social development.
The process of learning is an amazing experience but it can also be tough and stressful at times.
This is where revisiting favorite education quotes that emphasize the importance of learning may be very beneficial in reigniting the enthusiasm for education in both instructors and students.
Exploring 76 captivating education quotes will help you understand the transformational potential of education and its significance for each children in the classroom as well as society at large.
These thought-provoking education quotes serve as a source of inspiration for students and a reminder to everyone of the essential role that education plays in crafting a better future for everyone.
---
Table of Contents
Education Quotes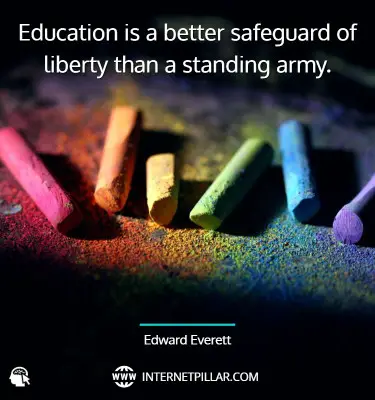 Education is a better safeguard of liberty than a standing army. ~ Edward Everett.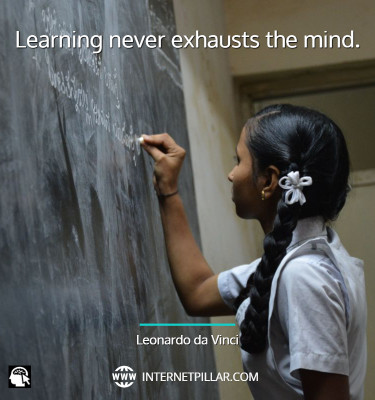 Learning never exhausts the mind. ~ Leonardo da Vinci.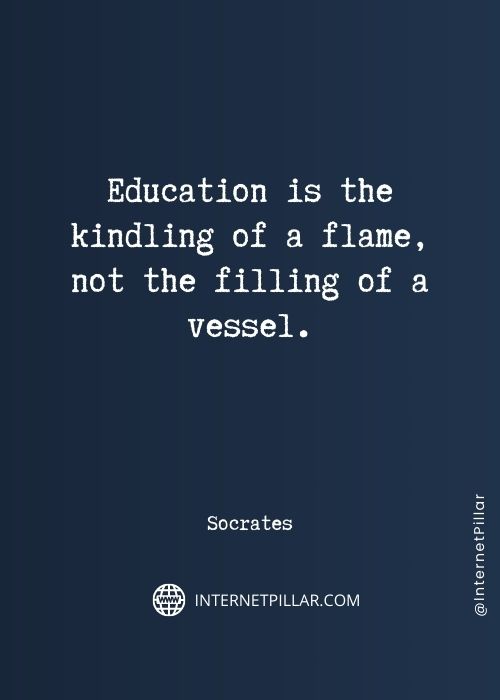 Education is the kindling of a flame, not the filling of a vessel. ~ Socrates.
The mind is not a vessel to be filled but a fire to be kindled. ~ Plutarch.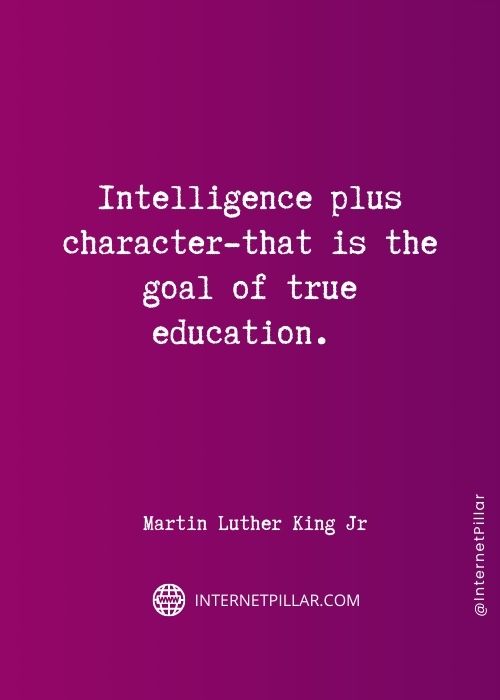 Intelligence plus character-that is the goal of true education. ~ Martin Luther King Jr.
The greatest obstacle to discovery is not ignorance – it is the illusion of knowledge. ~ Daniel J. Boorstin.
Education makes a people easy to lead but difficult to drive: easy to govern, but impossible to enslave. ~ Peter Brougham.
It is the supreme art of the teacher to awaken joy in creative expression and knowledge. ~ Albert Einstein.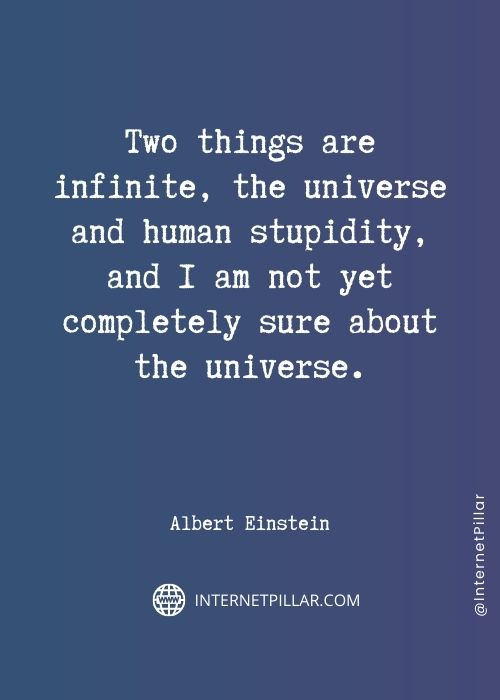 Two things are infinite, the universe and human stupidity, and I am not yet completely sure about the universe. ~ Albert Einstein.
Give a bowl of rice to a man and you will feed him for a day. Teach him how to grow his own rice and you will save his life. ~ Confucius.
The purpose of education is to replace an empty mind with an open one. ~ Malcolm S. Forbes.
Related Quotes: 83 Teacher Quotes about Teaching and Education and 118 College Quotes on Education to Inspire and Motivate Students
Best Education Quotes
Education is what remains after one has forgotten what one has learned in school. ~ Albert Einstein.
A teacher who is attempting to teach without inspiring the pupil with a desire to learn is hammering on cold iron. ~ Horace Mann.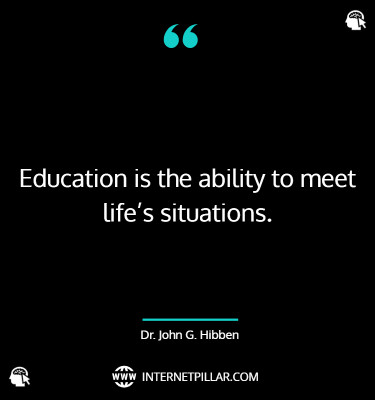 Education is the ability to meet life's situations. ~ Dr. John G. Hibben.
Knowledge comes, but wisdom lingers. ~ Alfred Tennyson.
Education is an admirable thing, but it is well to remember from time to time that nothing that is worth knowing can be taught. ~ Oscar Wilde.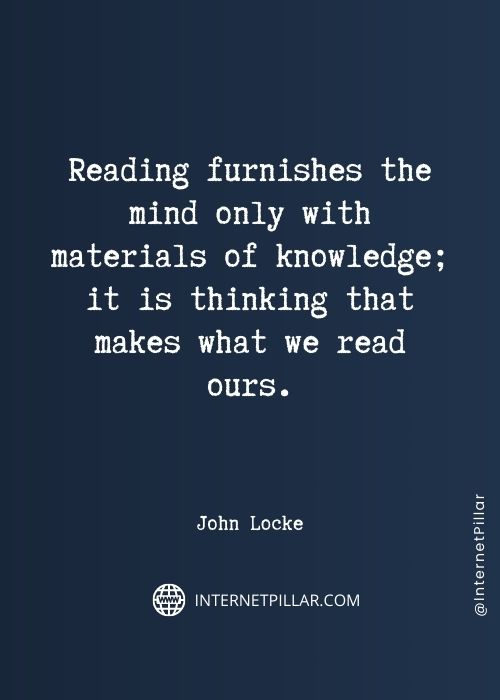 Reading furnishes the mind only with materials of knowledge; it is thinking that makes what we read ours. ~ John Locke.
An investment in knowledge pays the best interest. ~ Benjamin Franklin.
Knowledge is power. Information is liberating. Education is the premise of progress, in every society, in every family. ~ Kofi Annan.
Experience is a hard teacher because she gives the test first, the lesson afterward. ~ Vern Law.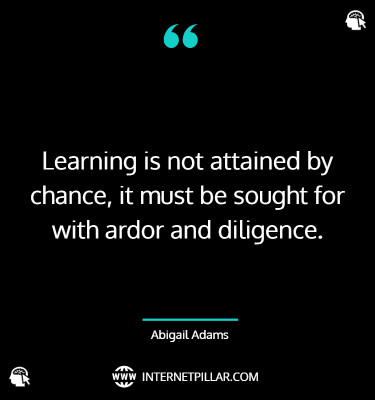 Learning is not attained by chance, it must be sought for with ardor and diligence. ~ Abigail Adams.
Education is the ability to listen to almost anything without losing your temper or your self-confidence. ~ Robert Frost.
Famous Education Quotes
Formal education will make you a living. Self-education will make you a fortune. ~ Jim Rohn.
One of the greatest discoveries a person makes, one of their great surprises, is to find they can do what they were afraid they couldn't do. ~ Henry Ford.
I learned law so well, the day I graduated I sued the college, won the case, and got my tuition back. ~ Fred Allen.
Education without values, as useful as it is, seems rather to make man a more clever devil. ~ C.S. Lewis.
Learning without thought is labor lost; thought without learning is perilous. ~ Confucius.
I am always doing that which I can not do, in order that I may learn how to do it. ~ Pablo Picasso.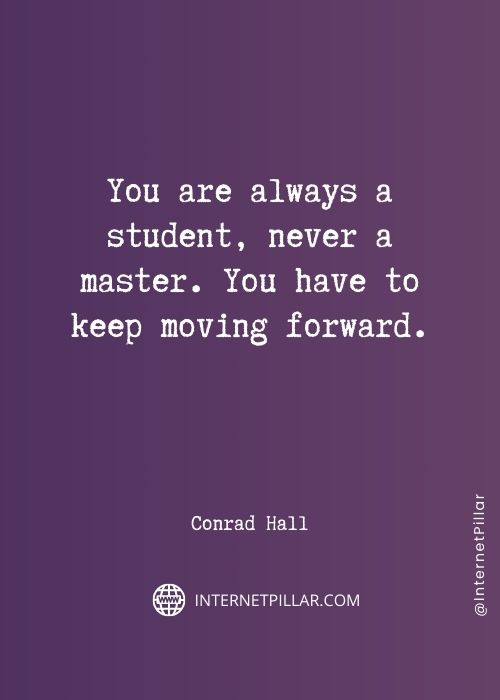 You are always a student, never a master. You have to keep moving forward. ~ Conrad Hall.
I believe that education is all about being excited about something. Seeing passion and enthusiasm helps push an educational message. ~ Steve Irwin.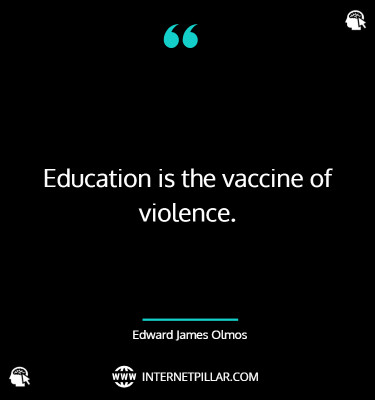 Education is the vaccine of violence. ~ Edward James Olmos.
Education is not the filling of a pot but the lighting of a fire. ~ W.B. Yeats.
Powerful Education Quotes
If you think education is expensive, try ignorance. ~ Jeff Rich.
Education is simply the soul of a society as it passes from one generation to another. ~ G.K. Chesterton.
Education's purpose is to replace an empty mind with an open one. ~ Malcolm S. Forbes.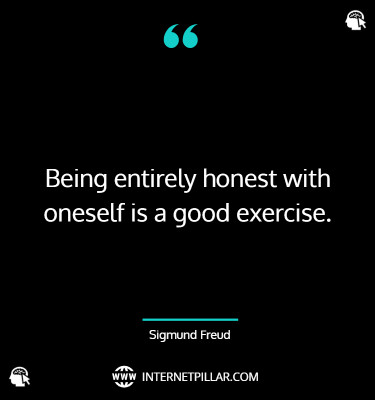 Being entirely honest with oneself is a good exercise. ~ Sigmund Freud.
Education is the most powerful weapon which you can use to change the world. ~ Nelson Mandela.
Learning starts with failure; the first failure is the beginning of education. ~ John Hersey.
Education is the key that unlocks the golden door to freedom. ~ George Washington Carver.
Education is for improving the lives of others and for leaving your community and world better than you found it. ~ Marian Wright Edelman.
To me education is a leading out of what is already there in the pupil's soul. ~ Muriel Spark.
Inspiring Education Quotes
In looking for people to hire, you look for three qualities: integrity, intelligence, and energy. And if they don't have the first, the other two will kill you. ~ Warren Buffett.
Education is helping the child realize his potentialities. ~ Eric Fromm.
I am always ready to learn although I do not always like being taught. ~ Winston Churchill.
If you have knowledge, let others light their candles in it. ~ Margaret Fuller.
The aim of education is the knowledge, not of facts, but of values. ~ William S. Burroughs.
Education is a continual process, it's like a bicycle… If you don't pedal you don't go forward. ~ George Weah.
Stay committed to your decisions, but stay flexible in your approach. ~ Tony Robbins.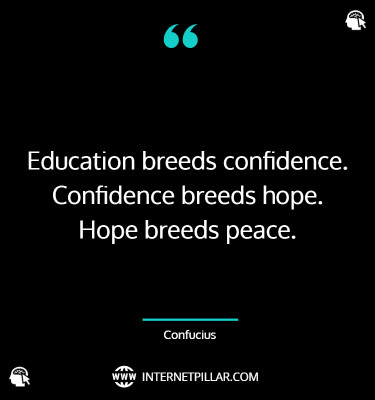 Education breeds confidence. Confidence breeds hope. Hope breeds peace. ~ Confucius.
The only person who is educated is the one who has learned how to learn and change. ~ Carl R. Rogers.
You teach best what you most need to learn. ~ Richard Bach.
Popular Education Quotes
Education is the art of making man ethical. ~ Georg Wilhelm Friedrich Hegel.
Education is not preparation for life; education is life itself. ~ John Dewey.
Education is the passport to the future, for tomorrow belongs to those who prepare for it today. ~ Malcolm X.
A little learning is a dangerous thing. ~ Alexander Pope.
Education is a progressive discovery of our own ignorance. ~ Will Durant.
Education is one thing no one can take away from you. ~ Elin Nordegren.
Risk comes from not knowing what you're doing. ~ Warren Buffett.
The whole purpose of education is to turn mirrors into windows. ~ Sydney J. Harris.
The more that you read, the more things you will know, the more that you learn, the more places you'll go. ~ Dr. Seuss.
Top Education Quotes
Don't criticize what you can't understand. ~ Bob Dylan.
I am enough of an artist to draw freely upon my imagination. Imagination is more important than knowledge. Knowledge is limited. Imagination encircles the world. ~ Albert Einstein.
The great aim of education is not knowledge but action. ~ Herbert Spencer.
Education is the power to think clearly, the power to act well in the world's work, and the power to appreciate life. ~ Brigham Young.
A child without education is like a bird without wings. ~ Tibetan Proverb.
Everything that is really great and inspiring is created by the individual who can labor in freedom. ~ Albert Einstein.
The mind once enlightened cannot again become dark. ~ Thomas Paine.
To teach is to learn twice. ~ Joseph Joubert.
Never let formal education get in the way of your learning. ~ Mark Twain.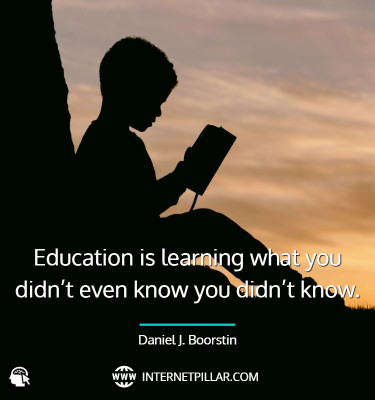 Education is learning what you didn't even know you didn't know. ~ Daniel J. Boorstin.
Education's purpose is to replace an empty mind with an open one. ~ Malcolm Forbes.
I'm not a teacher, but an awakener. ~ Robert Frost.
The goal of education is the advancement of knowledge and the dissemination of truth. ~ John F. Kennedy.
---
Here is a video that explain what is Education for and its purpose.
---
So these were the 76 quotes about Education.
If you like these quotes and sayings, then you can also read my other popular blog posts on the topics of Discipline quotes and Creativity quotes and Effort quotes.
---
Sources:
---