The universal need for bonding both at emotional and social levels is evident in the relationships we form with friends, family and the broader community.
Human connection quotes from famous thinkers offer insights into the beauty and transformative nature of these bonds.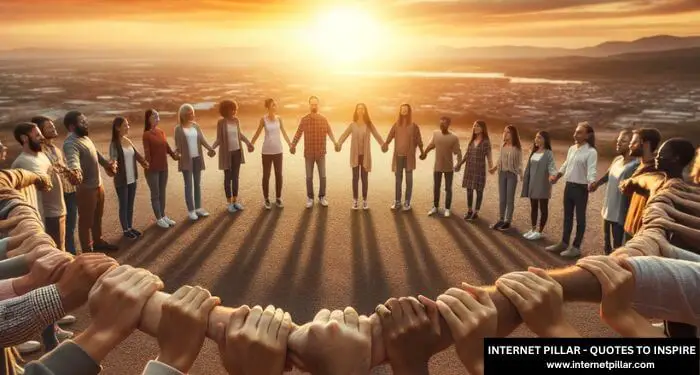 These quotes serve as a guide in understanding and cultivating meaningful relationships.
As we explore these profound reflections, they inspire and guide us in enhancing our existing relationships and forging new ones.
Embracing genuine human connections is vital in navigating the complexities of our interpersonal relationships.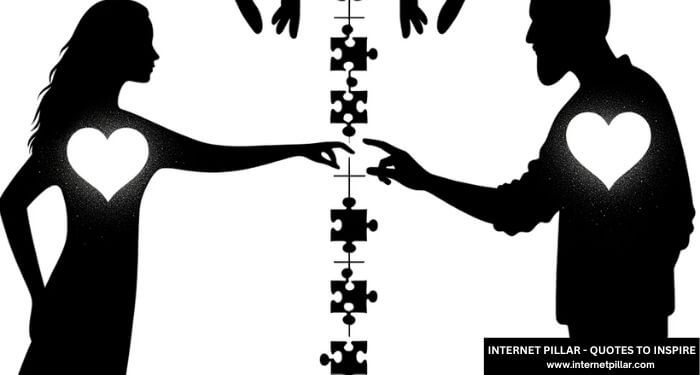 Let's look at some of the most popular Human Connection quotes.
---
Top 10 Human Connection Quotes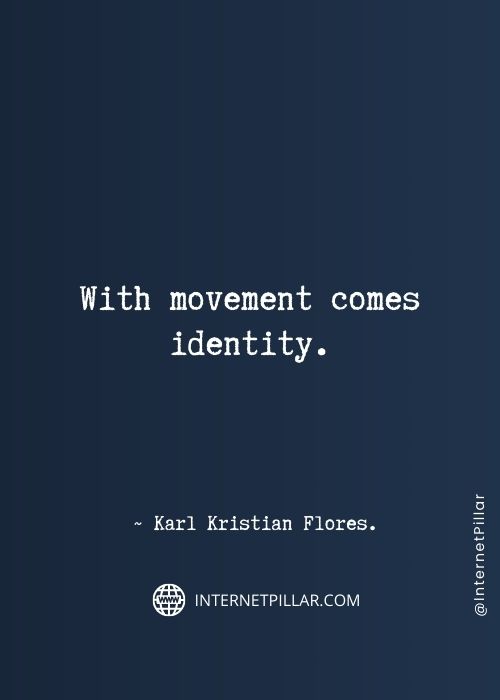 With movement comes identity. ~ Karl Kristian Flores.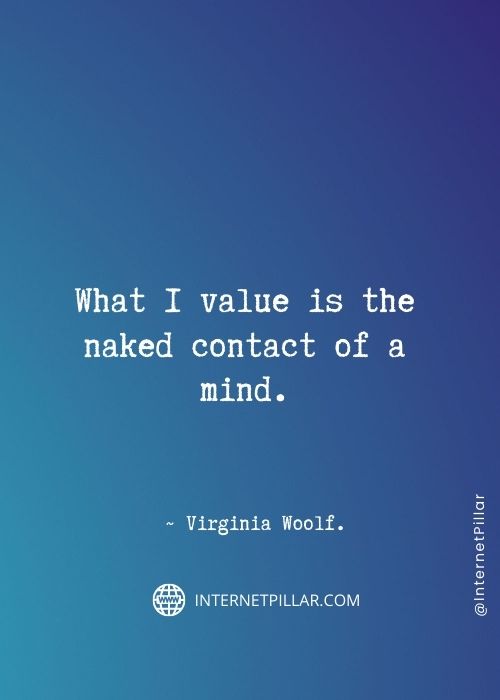 What I value is the naked contact of a mind. ~ Virginia Woolf.
Tech is all about building human connections. ~ Padmasree Warrior.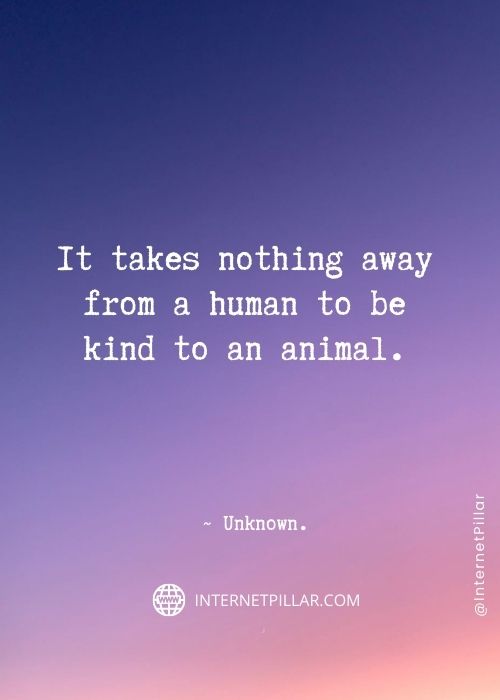 It takes nothing away from a human to be kind to an animal. ~ Unknown.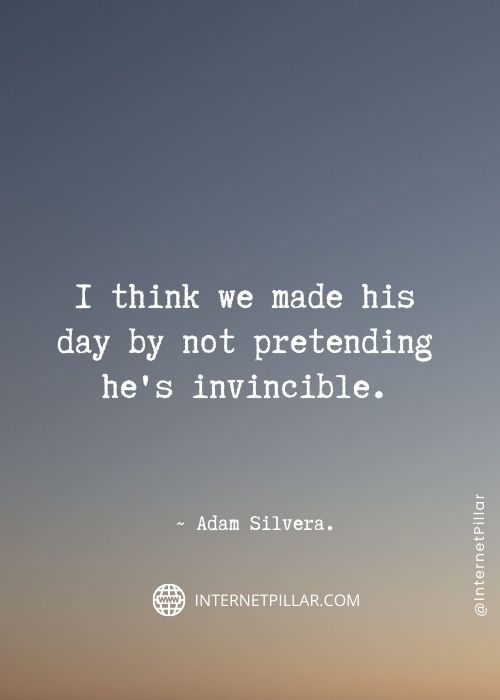 I think we made his day by not pretending he's invincible. ~ Adam Silvera.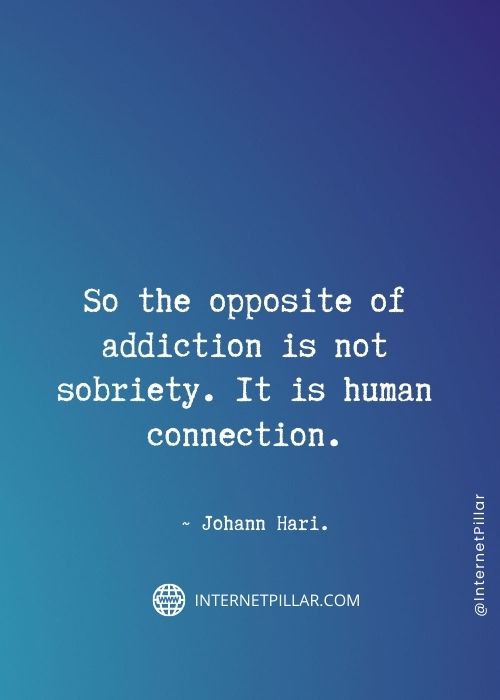 So the opposite of addiction is not sobriety. It is human connection. ~ Johann Hari.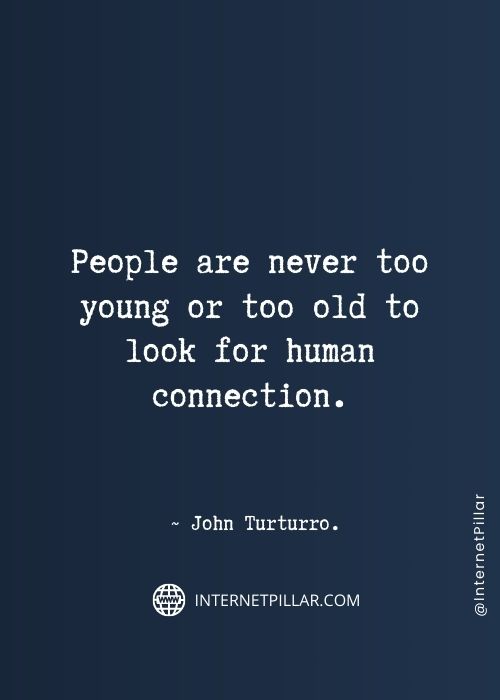 People are never too young or too old to look for human connection. ~ John Turturro.
All human interactions are opportunities either to learn or to teach. ~ M. Scott Peck.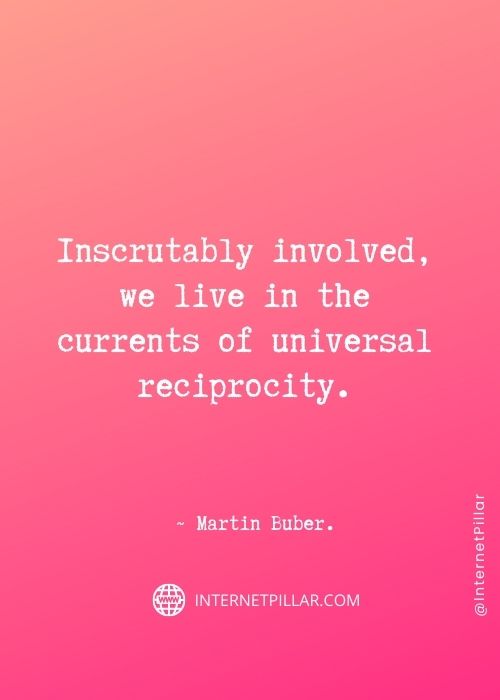 Inscrutably involved, we live in the currents of universal reciprocity. ~ Martin Buber.
All human unhappiness comes from not facing reality squarely, exactly as it is. ~ Buddha.
Also read: Connection Quotes
Human Connection Quotes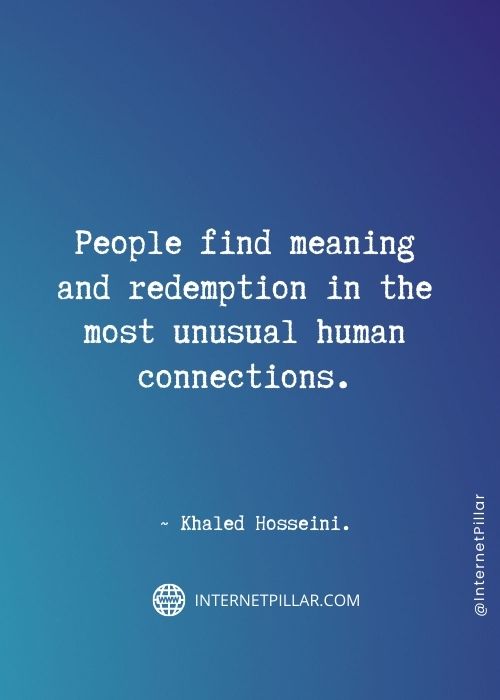 People find meaning and redemption in the most unusual human connections. ~ Khaled Hosseini.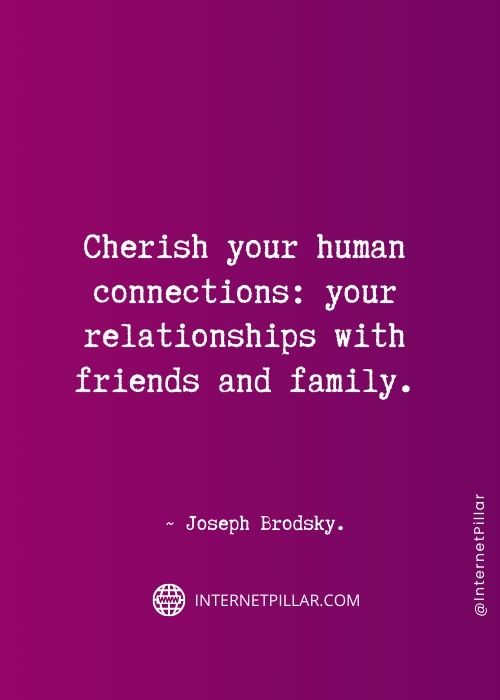 Cherish your human connections: your relationships with friends and family. ~ Joseph Brodsky.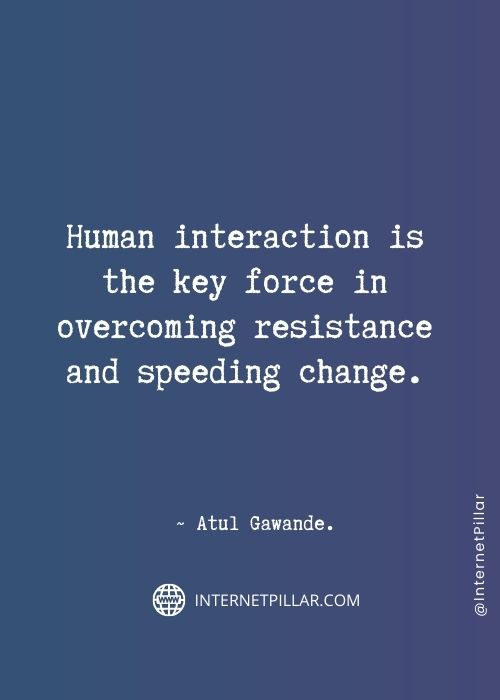 Human interaction is the key force in overcoming resistance and speeding change. ~ Atul Gawande.
Communication – the human connection – is the key to personal and career success. ~ Paul J. Meyer.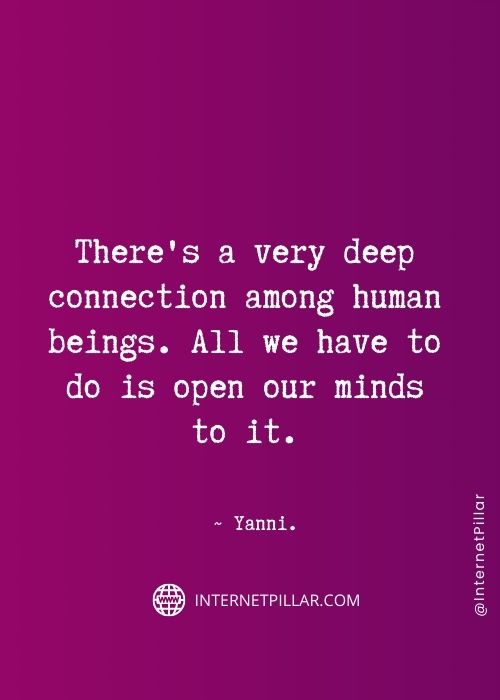 There's a very deep connection among human beings. All we have to do is open our minds to it. ~ Yanni.
Images for Human Connection Quotes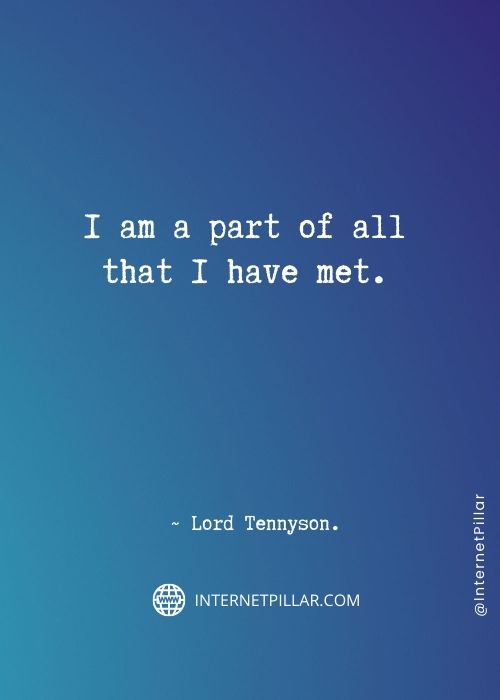 I am a part of all that I have met. ~ Lord Tennyson.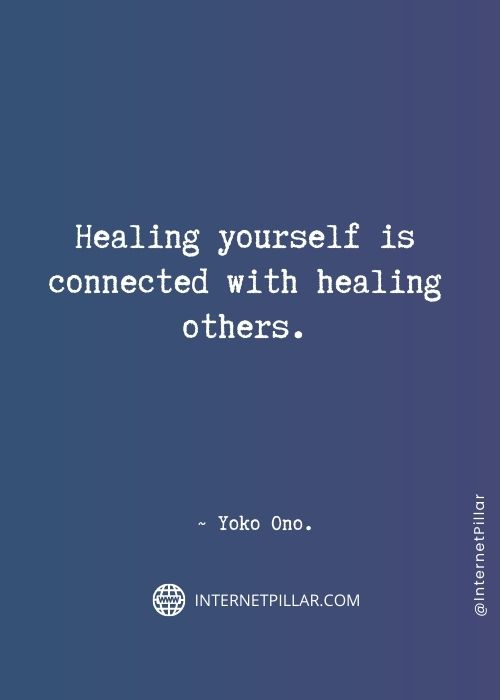 Healing yourself is connected with healing others. ~ Yoko Ono.
When one tugs at a single thing in nature, he finds it attached to the rest of the world. ~ John Muir.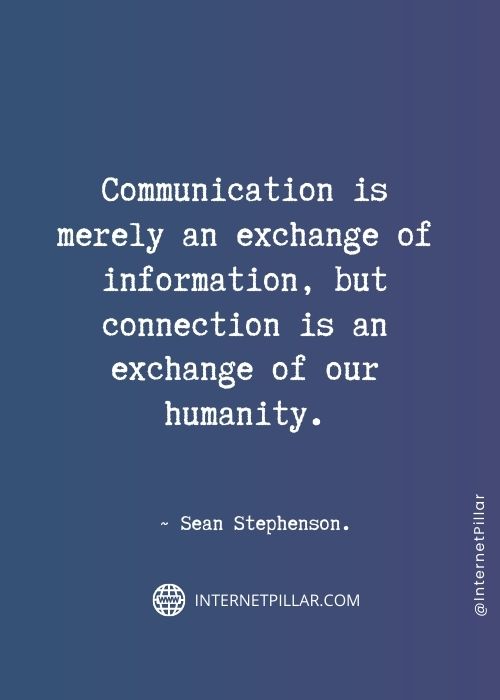 Communication is merely an exchange of information, but connection is an exchange of our humanity. ~ Sean Stephenson.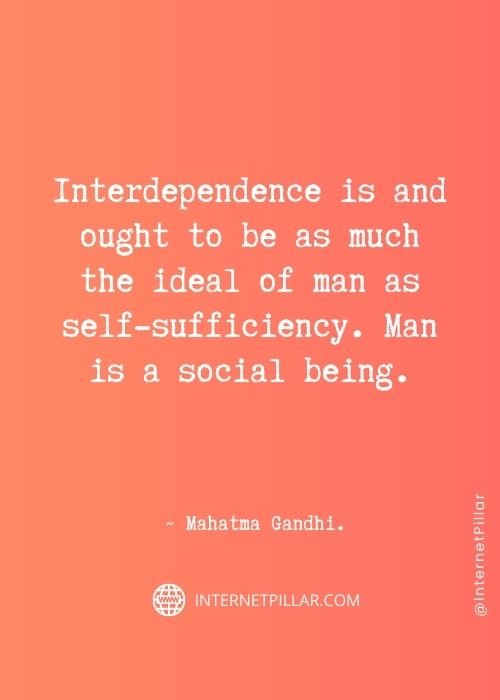 Interdependence is and ought to be as much the ideal of man as self-sufficiency. Man is a social being. ~ Mahatma Gandhi.
Quotes about Human Connection
Friendship is based on the oldest and most intrinsic human awareness that there is more to life than just ourselves. ~ Christopher Hansard.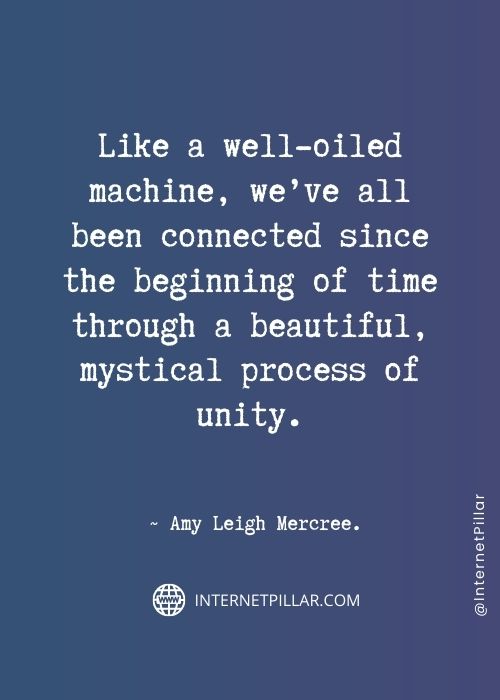 Like a well-oiled machine, we've all been connected since the beginning of time through a beautiful, mystical process of unity. ~ Amy Leigh Mercree.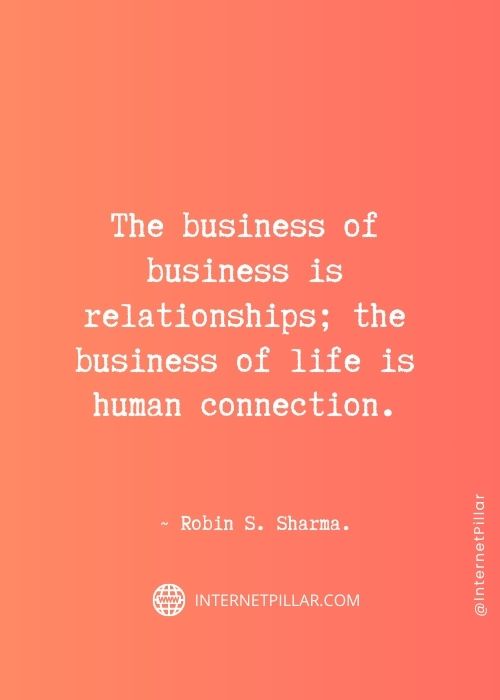 The business of business is relationships; the business of life is human connection. ~ Robin S. Sharma.
Best Human Connection Quotes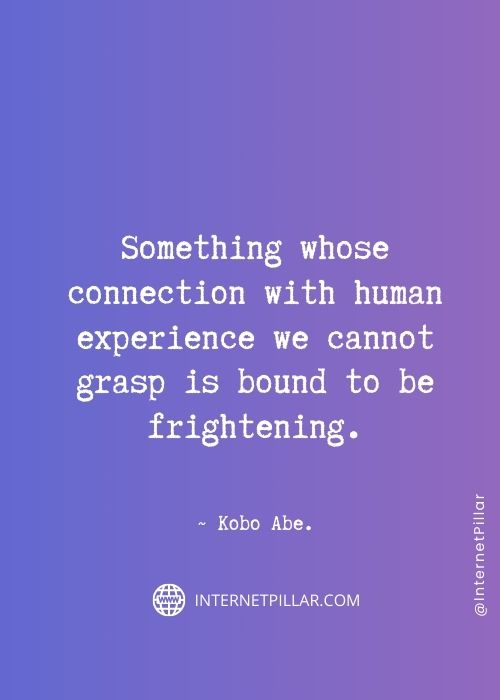 Something whose connection with human experience we cannot grasp is bound to be frightening. ~ Kobo Abe.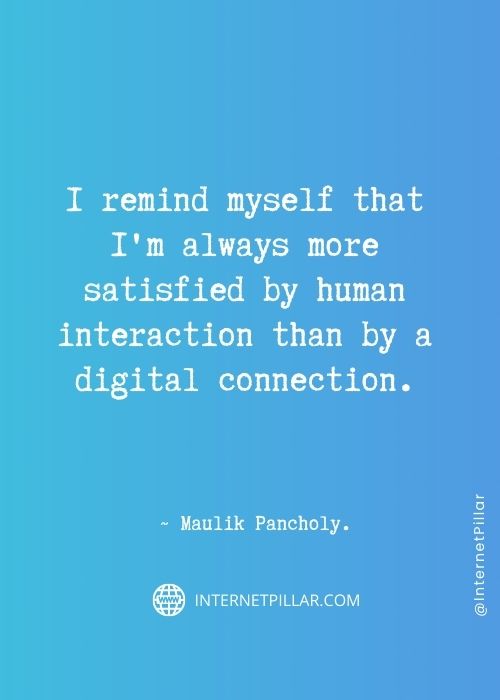 I remind myself that I'm always more satisfied by human interaction than by a digital connection. ~ Maulik Pancholy.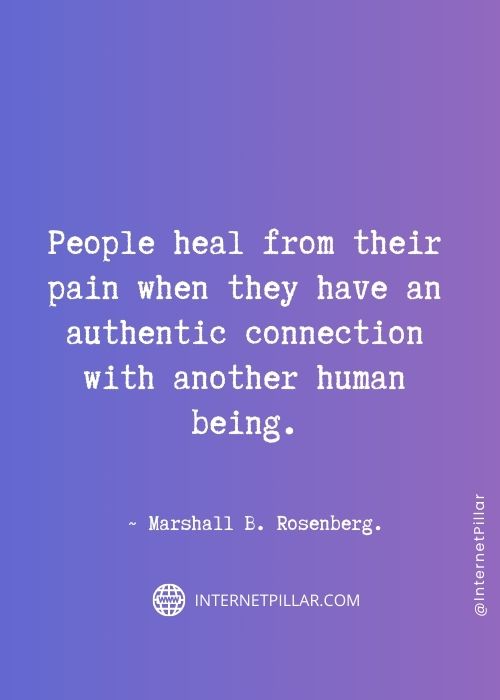 People heal from their pain when they have an authentic connection with another human being. ~ Marshall B. Rosenberg.
I want my pictures to cut through political abstractions… and make a connection on a human level. ~ James Nachtwey.
Quotes to Inspire Connectedness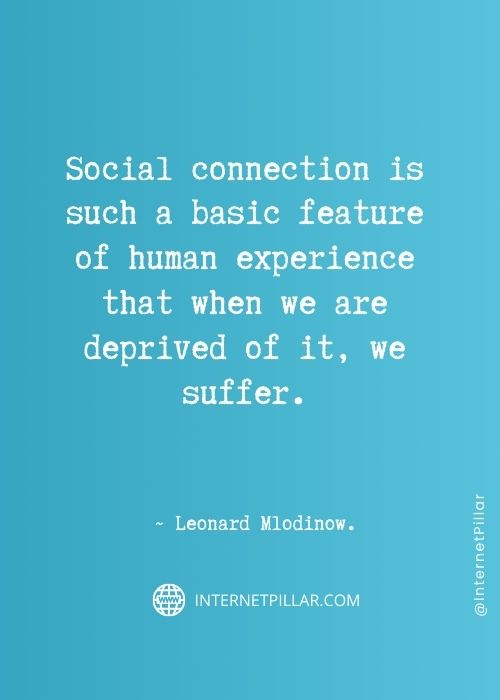 Social connection is such a basic feature of human experience that when we are deprived of it, we suffer. ~ Leonard Mlodinow.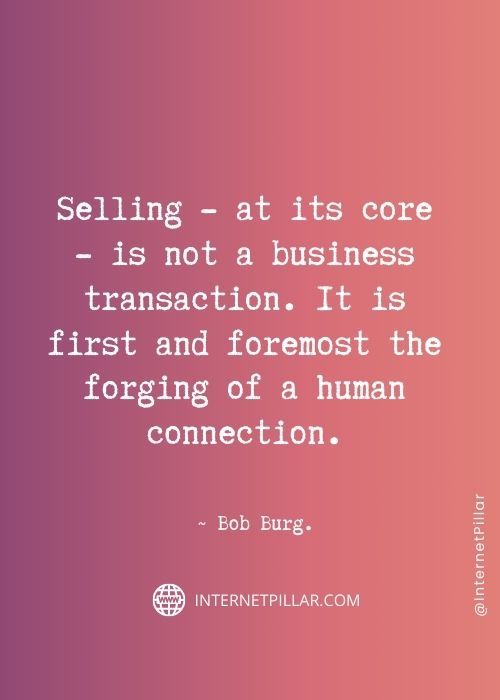 Selling – at its core – is not a business transaction. It is first and foremost the forging of a human connection. ~ Bob Burg.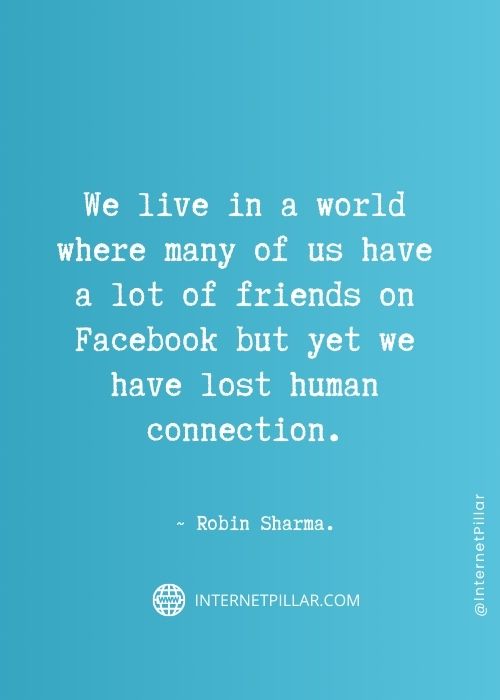 We live in a world where many of us have a lot of friends on Facebook but yet we have lost human connection. ~ Robin S. Sharma.
Quotes About Human Interaction
There's nothing better than people talking to each other, sharing best practices, and opening up communications. ~ Dan Gilbert.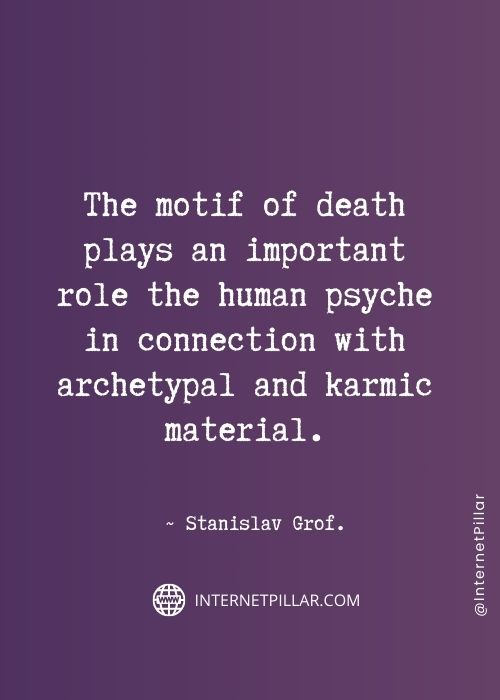 The motif of death plays an important role the human psyche in connection with archetypal and karmic material. ~ Stanislav Grof.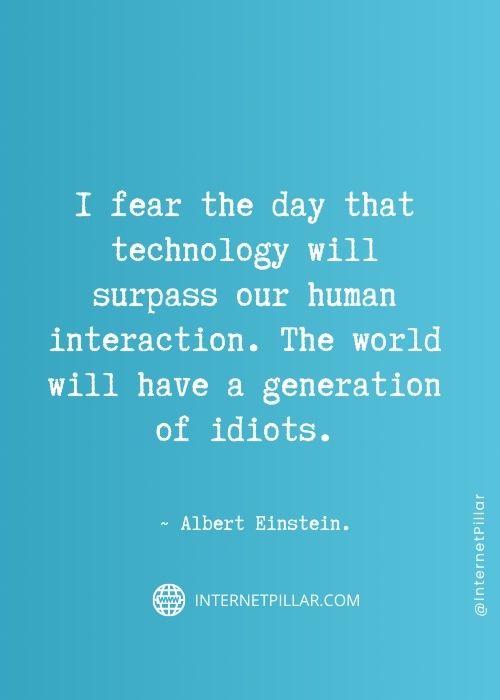 I fear the day that technology will surpass our human interaction. The world will have a generation of idiots. ~ Albert Einstein.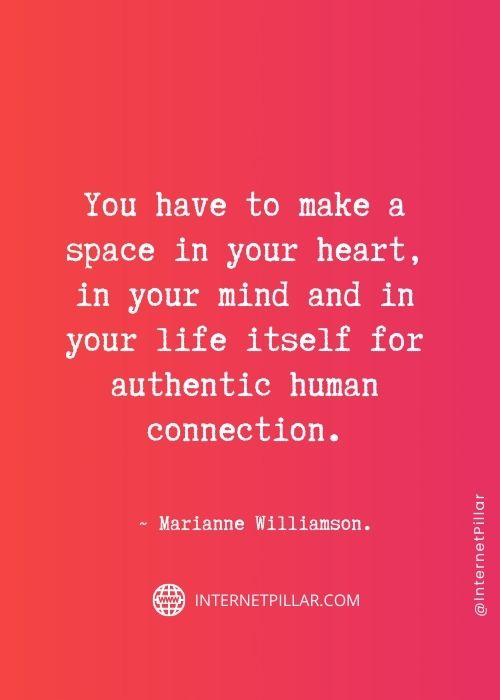 You have to make a space in your heart, in your mind and in your life itself for authentic human connection. ~ Marianne Williamson.
Short Quotes about Human Connection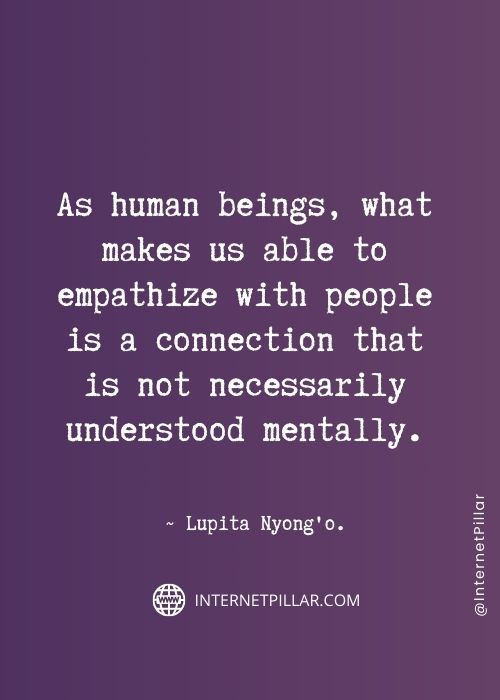 As human beings, what makes us able to empathize with people is a connection that is not necessarily understood mentally. ~ Lupita Nyong'o.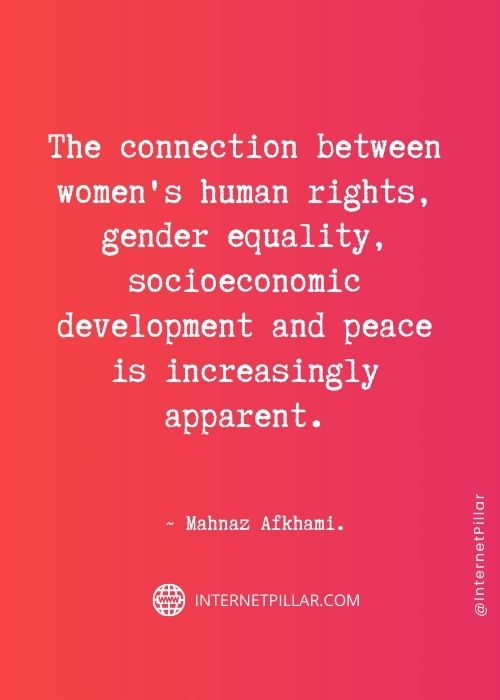 The connection between women's human rights, gender equality, socioeconomic development and peace is increasingly apparent. ~ Mahnaz Afkhami.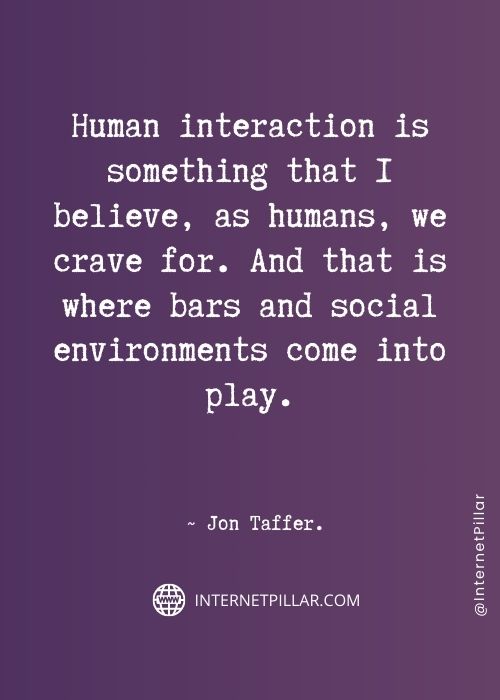 Human interaction is something that I believe, as humans, we crave for. And that is where bars and social environments come into play. ~ Jon Taffer.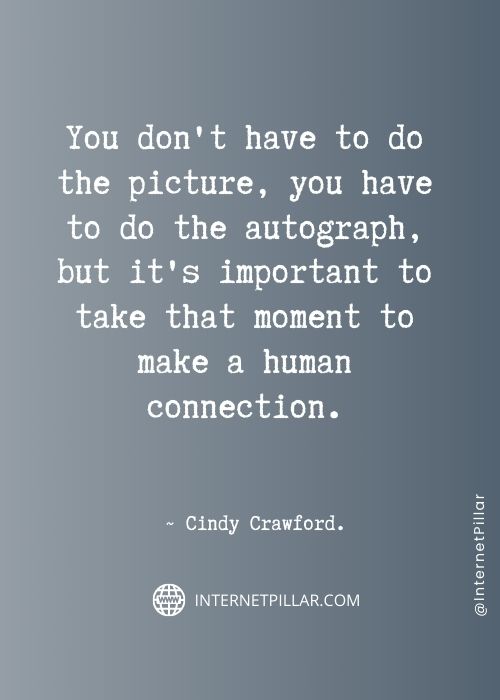 You don't have to do the picture, you have to do the autograph, but it's important to take that moment to make a human connection. ~ Cindy Crawford.
Deep Human Connection Quotes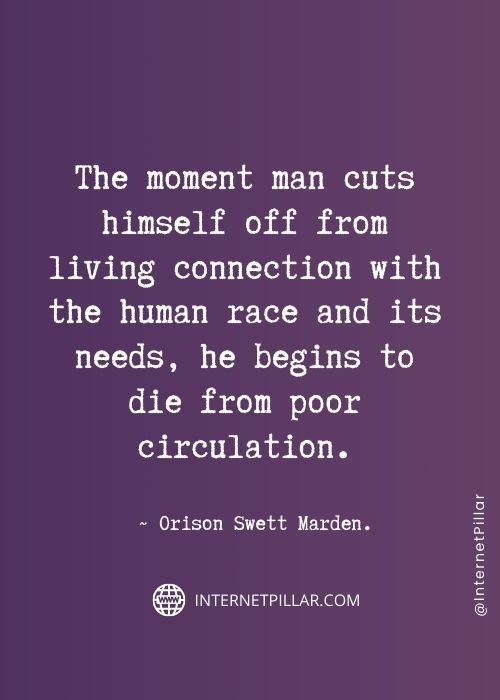 The moment man cuts himself off from living connection with the human race and its needs, he begins to die from poor circulation. ~ Orison Swett Marden.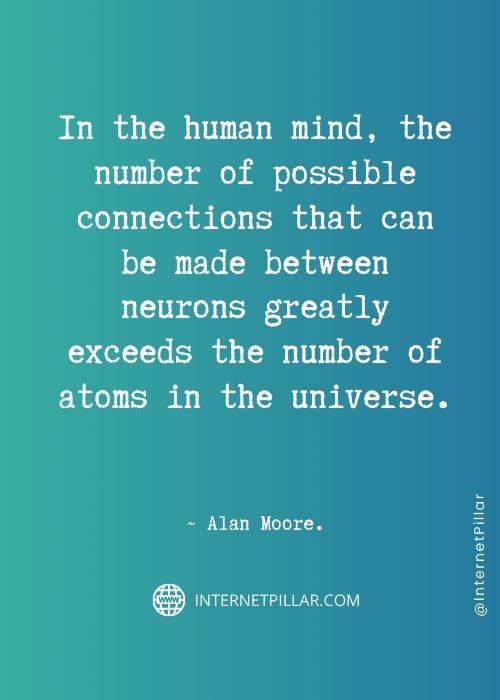 In the human mind, the number of possible connections that can be made between neurons greatly exceeds the number of atoms in the universe. ~ Alan Moore.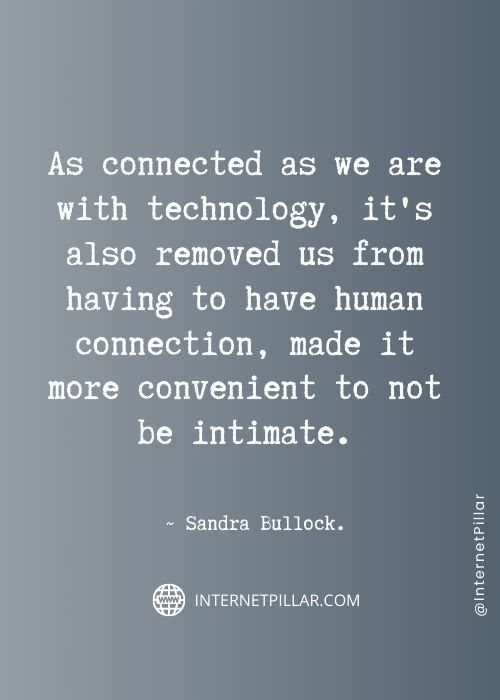 As connected as we are with technology, it's also removed us from having to have human connection, made it more convenient to not be intimate. ~ Sandra Bullock.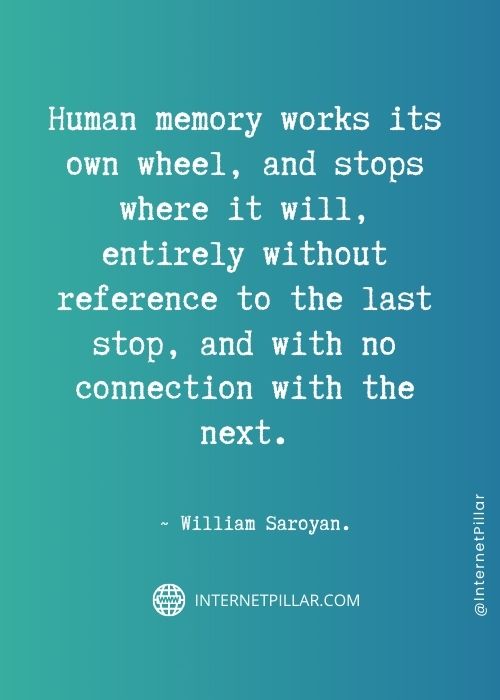 Human memory works its own wheel, and stops where it will, entirely without reference to the last stop, and with no connection with the next. ~ William Saroyan.
Famous Human Connection Quotes
I am trying to teach my children to feel a responsibility for their fellow human beings and a sense of connection with … the world around them. ~ Gloria Estefan.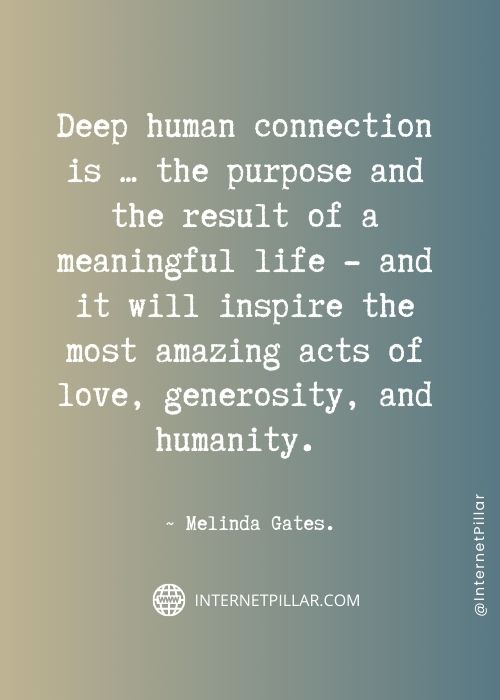 Deep human connection is … the purpose and the result of a meaningful life – and it will inspire the most amazing acts of love, generosity, and humanity. ~ Melinda Gates.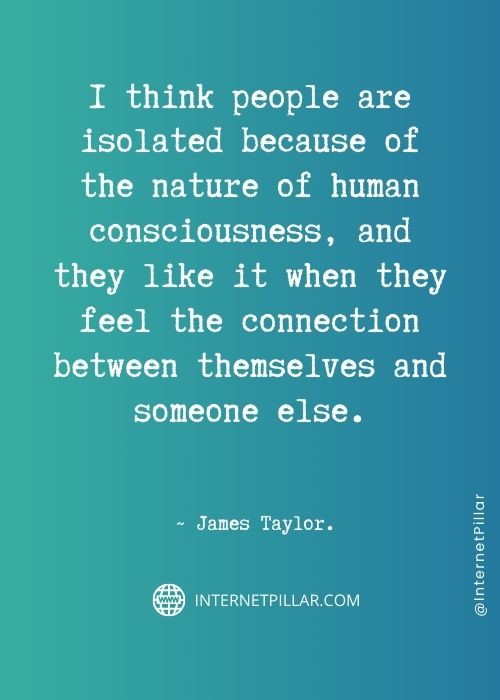 I think people are isolated because of the nature of human consciousness, and they like it when they feel the connection between themselves and someone else. ~ James Taylor.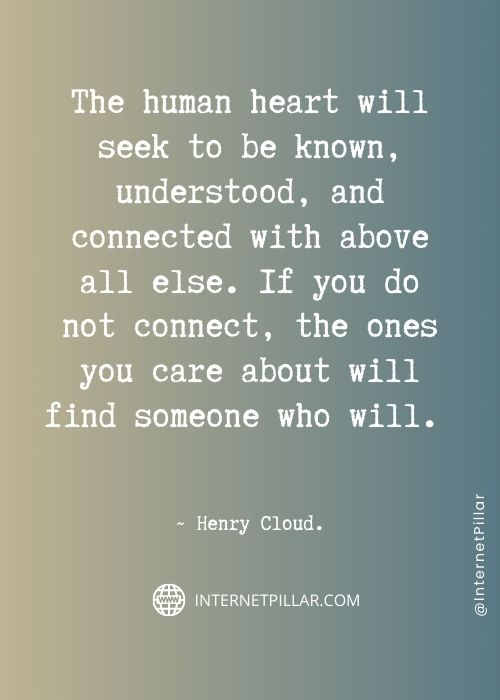 The human heart will seek to be known, understood, and connected with above all else. If you do not connect, the ones you care about will find someone who will. ~ Henry Cloud.
There is a huge sense of loneliness as people leave villages and move to cities. It's hard to find that human connection as you move away from where you started. ~ Mohsin Hamid.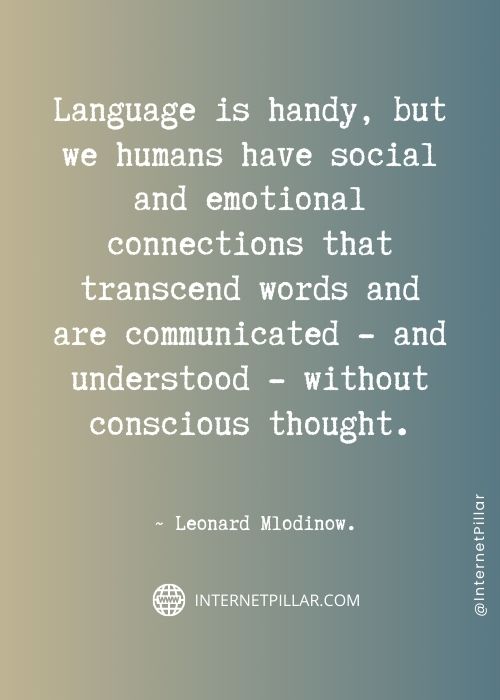 Language is handy, but we humans have social and emotional connections that transcend words and are communicated – and understood – without conscious thought. ~ Leonard Mlodinow.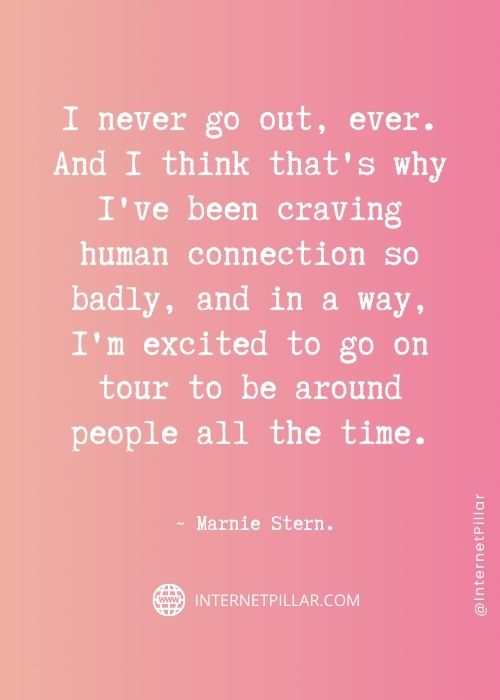 I never go out, ever. And I think that's why I've been craving human connection so badly, and in a way, I'm excited to go on tour to be around people all the time. ~ Marnie Stern.
---
---
So these were the 49 Quotes about Human Connection.
If you like these quotes, then you can also read our other posts on Work Friends Quotes and Flower Quotes and Soul Connection Quotes.