As social beings, we naturally want belonging and approval within a group.
However, in our quest for acceptance, we may unintentionally suppress our identity.
Recognizing and embracing our distinct identity is critical, since losing sight of it may lead to discontent.
We develop a happier, more honest existence by discovering and cultivating our uniqueness.
The need to conform may remain, but knowing who you are helps you resist such impulses.
Inspirational identity quotes may serve as important reminders of our own value, assisting us in being true to ourselves.
They may also inspire others to embrace their individuality by guiding us in living an exemplary life.
Finally, these identity quotes might help us better understand ourselves and strengthen our bonds with our unique selves.
---
Top 10 Identity Quotes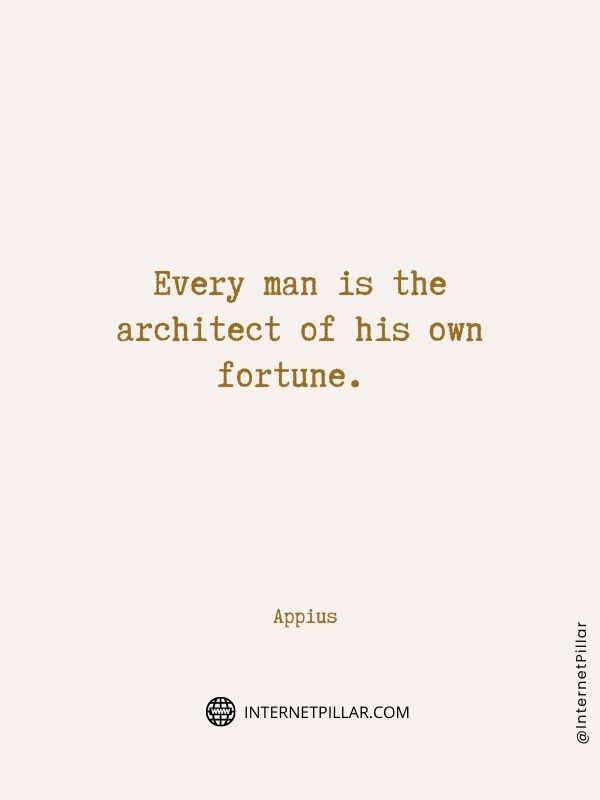 Every man is the architect of his own fortune. ~ Appius.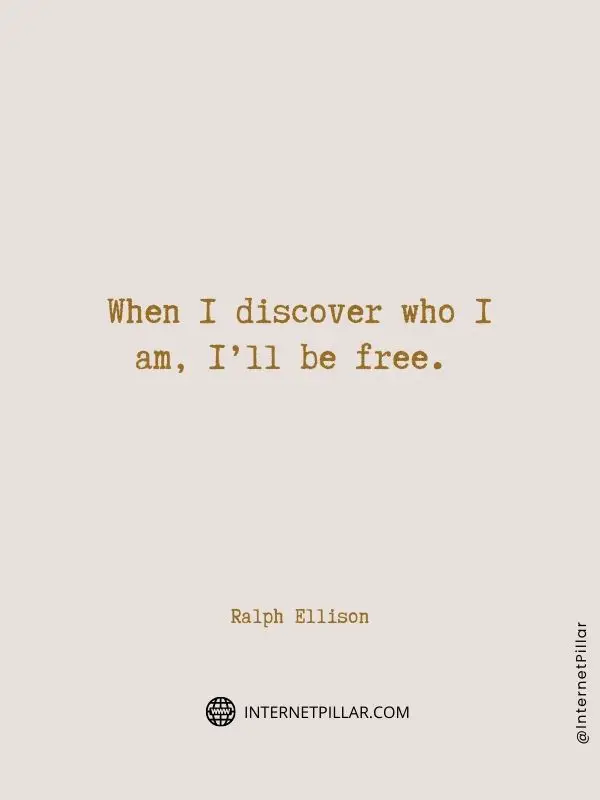 When I discover who I am, I'll be free. ~ Ralph Ellison.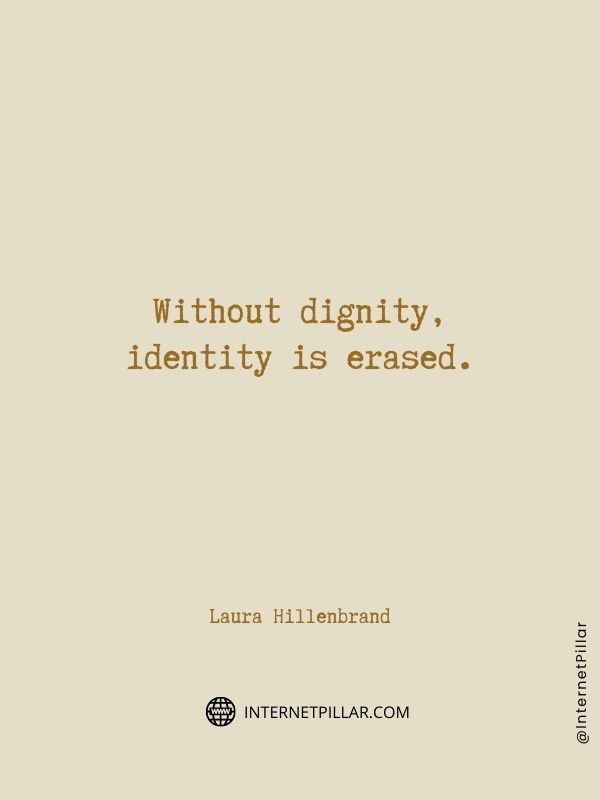 Without dignity, identity is erased. ~ Laura Hillenbrand.
Be yourself; everyone else is already taken. ~ Oscar Wilde.
Memories are the architecture of our identity. ~ Brian Solis.
Whenever two people meet, there are really six people present.
What we know matters but who we are matters more. ~ Brené Brown.
A girl should be two things: who and what she wants. ~ Coco Chanel.
We know what we are, but not what we may be. ~ William Shakespeare .
Integrity simply means not violating one's own identity. ~ Erich Fromm.
Identity Quotes
Death ain't nothing but a fastball on the outside corner. ~ August Wilson.
All discomfort comes from suppressing your true identity. ~ Bryant H. McGill.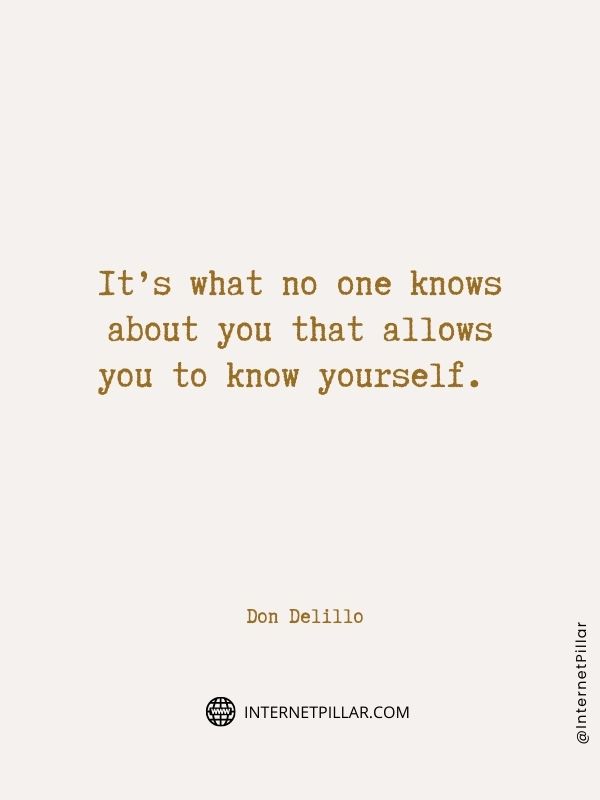 It's what no one knows about you that allows you to know yourself. ~ Don Delillo.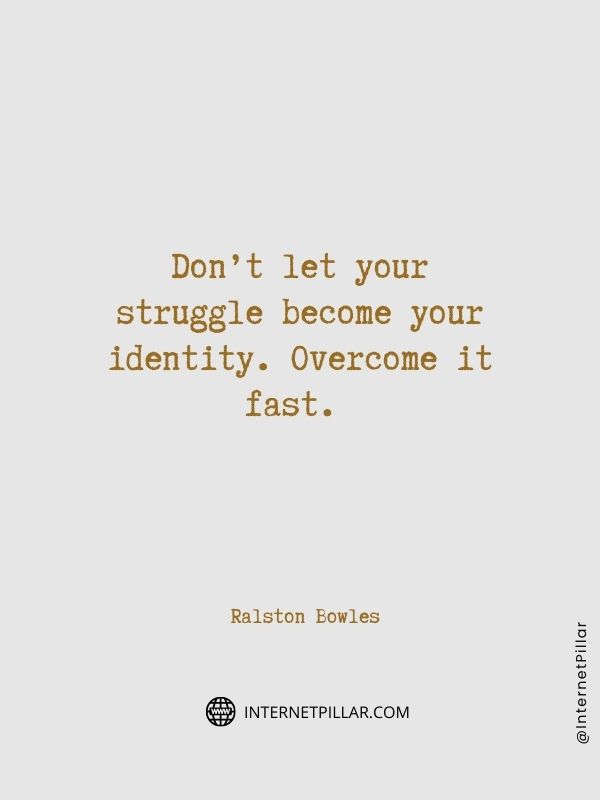 Don't let your struggle become your identity. Overcome it fast. ~ Ralston Bowles.
Identity is such a crucial affair that one shouldn't rush into it. ~ David Quammen.
The value of identity of course is so often with it comes purpose. ~ Richard Grant.
The identity of one changes with how one perceives reality. ~ Vithu Jeyaloganathan.
People fear their hidden selves, afraid that they will burst out. ~ Gregory Benford.
Related Quotes: 81 Best Personality Quotes To Become a Strong Person and 85 You Are Beautiful Quotes to Make Her Happy
Inspirational Identity Quotes
I've lived too long with pain. I won't know who I am without it. ~ Orson Scott Card.
Own your identity. Love who you are in the world. Love your deafness. ~ Nyle DiMarco.
It's like my identity is an orbit that I've strayed far away from. ~ Haruki Murakami.
Don't let the noise of others' opinions drown out your own inner voice. ~ Steve Jobs.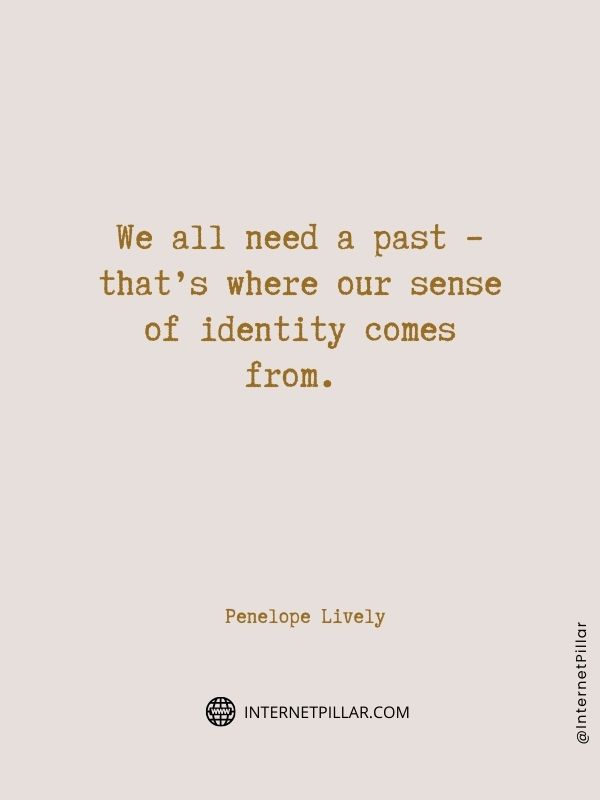 We all need a past – that's where our sense of identity comes from. ~ Penelope Lively.
I don't need to worry about identity theft because no one wants to be me. ~ Jay London.
The reward for conformity is that everybody likes you except yourself. ~ Rita Mae Brown.
Identity Quotes to Help You Connect with Your Self
It is better to be hated for what you are than loved for what you are not. ~ Andre Gide.
Life isn't about finding yourself. Life is about creating yourself. ~ George Bernard Shaw.
The best way to find yourself is to lose yourself in the service of others. ~ Mahatma Gandhi.
To become what one is, one must not have the faintest idea what one is. ~ Friedrich Nietzsche.
Never mind searching for who you are. Search for the person you aspire to be. ~ Robert Brault.
There is no gate, no lock, no bolt that you can set upon the freedom of my mind. ~ Virginia Woolf.
You have to be willing to go to war with yourself and create a whole new identity. ~ David Goggins.
Inspiring Quotes on Identity
Nothing of me is original. I am the combined effort of everyone I've ever known. ~ Chuck Palahniuk.
I seem to have run in a great circle and met myself again on the starting line. ~ Jeanette Winterson.
The only true happiness lies in knowing who you are … and making peace with it. ~ Laurell K. Hamilton.
Perhaps it's impossible to wear an identity without becoming what you pretend to be. ~ Orson Scott Card.
I am no bird; and no net ensnares me: I am a free human being with an independent will. ~ Charlotte Bronte.
You have to know your identity. It's the biggest thing in wanting to pursue creative dreams. ~ Lauren Daigle.
Best Identity Quotes
It's about becoming what I want to become. Not what some surgical committee thinks I should. ~ Scott Westerfeld.
Identity cannot be found or fabricated but emerges from within when one has the courage to let go. ~ Doug Cooper.
Identity was partly heritage, partly upbringing, but mostly the choices you make in life. ~ Bran Patricia Briggs.
I realize then that it's not enough to know what someone is called. You have to know who they are. ~ Gayle Forman.
Human identity is the most fragile thing that we have, and it's often only found in moments of truth. ~ Alan Rudolph.
Quotes about Identity
Be who you are and say what you feel because those who mind don't matter and those who matter don't mind. ~ Dr. Seuss.
In the social jungle of human existence, there is no feeling of being alive without a sense of identity. ~ Erik Erikson.
I'm not really sure which parts of myself are real and which parts are things I've gotten from books. ~ Beatrice Sparks.
Our identity has already been chosen for us' but it is up to us to accept it, or fight and change it. ~ Afnan Ahmad Mia.
An identity would seem to be arrived at by the way in which the person faces and uses his experience. ~ James A. Baldwin.
Committing yourself is a way of finding out who you are. A man finds his identity by identifying. ~ Robert E. Terwilliger.
Define yourself radically as one beloved by God. This is the true self. Every other identity is illusion. ~ Brennan Manning.
A wife should no more take her husband's name than he should hers. My name is my identity, and must not be lost. ~ Lucy Stone.
I was born alone, I'm gonna die alone. I have my own identity. I'm my own person, and no two people are the same. ~ ASAP Ferg.
Identity Quotes to Embrace Who You Are
Identity in the form of continuity of personality is an extremely important characteristic of the individual. ~ Kenneth Lee Pike.
Unless we base our sense of identity upon the truth of who we are, it is impossible to attain true happiness. ~ Brenda Shoshanna.
To be yourself in a world that is constantly trying to make you something else is the greatest accomplishment. ~ Ralph Waldo Emerson.
I am what time, circumstance, history, have made of me, certainly, but I am, also, much more than that. So are we all. ~ James Baldwin.
I've only been half myself lately, and I thought coming here would let me work this part out of me so I could be me again. ~ Shannon Hale.
Most people are other people. Their thoughts are someone else's opinions, their lives a mimicry, their passions a quotation. ~ Oscar Wilde.
Patriotism is, fundamentally, a conviction that a particular country is the best in the world because you were born in it. ~ George Bernard Shaw.
Best Quotes about Identity
My identity might begin with the fact of my race, but it didn't, couldn't end there. At least that's what I would choose to believe. ~ Barack Obama.
We have come to realize in modern times that the 'melting pot' need not mean the end of particular ethnic identities or traditions. ~ John F. Kennedy.
One isn't born one's self. One is born with a mass of expectations, a mass of other people's ideas – and you have to work through it all. ~ V.S. Naipaul.
Sketching is almost everything. It is the painter's identity, his style, his conviction, and then color is just a gift to the drawing. ~ Fernando Botero.
Never be bullied into silence. Never allow yourself to be made a victim. Accept no one's definition of your life, but define yourself. ~ Harvey Fierstein.
My Culture is my identity and personality. It gives me spiritual, intellectual and emotional distinction from others, and I am proud of it. ~ M.F. Moonzajer.
Struggling is not the identity. You must learn to live while you struggle, such that anyone who sees you can separate the struggle from your life. ~ Unknown.
Identity is this incredible invisible force that controls your whole life. It's invisible like gravity is invisible, but it controls your whole life. ~ Tony Robbins.
I think every person has their own identity and beauty. Everyone being different is what is really beautiful. If we were all the same, it would be boring. ~ Tila Tequila.
Folks can change their ways much as they want to. But I don't care how many times you change your ways, what's in you is in you, and it's got to come out. ~ James Baldwin.
If you really have your own identity you'll keep on doing what you think is really right for you, and you'll also understand the next step you want to take. ~ Helmut Lang.
Discovering my own identity doesn't mean that I work it out in isolation but that I negotiate it through dialogue, partly overt, partly internal, with others. ~ Charles Taylor.
---
So these were the 70 Quotes about Identity.
If you like these quotes, then you can also read our other posts on Teacher Appreciation and Suffering Quotes and Understanding Quotes and Peace Quotes and Taking Risks Quotes.
---
References: