A "lost soul" is a term that is used to describe a person who looks to be emotionally suffering and having difficulties and problems in finding their place within any given social group.
This individual usually feels alienated, misunderstood or separated from others and is unable to form deep ties or build a feeling of belonging.
It might be because to prior traumas, unresolved emotional difficulties or a lack of self-awareness that makes it very difficult for them to connect with their genuine self
These elements may exacerbate feelings of loneliness, melancholy and an overpowering sensation of being "lost."
Lost souls often crave for true relationships and a sense of purpose but they may find it difficult to call out for assistance or communicate their feelings.
---
Best Lost Soul Quotes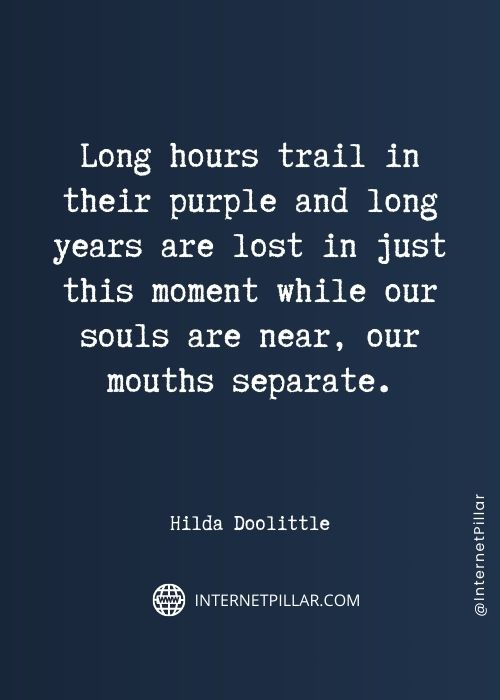 Long hours trail in their purple and long years are lost in just this moment while our souls are near, our mouths separate. ~ Hilda Doolittle.
The Creator seeks to save the lost souls. ~ Lailah Gifty Akita.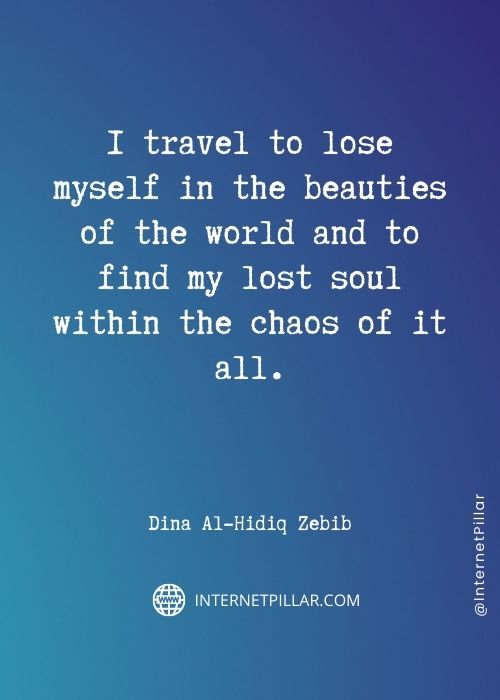 I travel to lose myself in the beauties of the world and to find my lost soul within the chaos of it all. ~ Dina Al-Hidiq Zebib.
It's easier to get over a lost body than a lost soul. ~ Joshua Prager.
Each lost soul will be a hell unto itself, the boundless fire raging in its very vitals. ~ James Joyce.
Whither depart the souls of the brave that die in the battle, Die in the lost, lost fight, for the cause that perishes with them? ~ Arthur Hugh Clough.
Let eloquence be flung to the dogs rather than souls be lost. What we want is to win souls. They are not won by flowery speeches. ~ Charles Haddon Spurgeon.
You need chaos in your soul to give birth to a dancing star. ~ Friedrich Nietzsche.
Others find humanity by looking in their own hearts. Only lost souls need to search for it outside themselves. ~ Orson Scott Card.
The only good soul is a lost soul, and only a lost soul can find its way home. ~ Trebor Healey.
The dark night of the soul is when you have lost the flavor of life but have not yet gained the fullness of divinity. ~ Ram Dass.
The choice of every lost soul can be expressed in the words "Better to reign in hell than serve in heaven." There is always something they insist on keeping, even at the price of misery. ~ C. S. Lewis.
What was a demon but a lost soul, one that had been forced to use his skills to survive. ~ Alice Hoffman.
There is potential for boundless good in the boy I knew. Trust that the man you see now is a shadow of what lies beneath. If you would, give him the love that will enable him to see it for himself. To a lost soul, such a treasure is worth its weight in gold. Worth its weight in dreams. ~ Renee Ahdieh.
I want no Christmas without a burden for lost souls, a message for sinners, a heart to bring in the lost sheep so dear to the Shepherd, the sinning souls for whom Christ died. ~ John R. Rice.
Other Related Quotes: 63 Sad Quotes to Get Through Difficult and Tough Times and
101 Problems Quotes and Sayings to Overcome Life's Challenges
Top Lost Soul Quotes
You can exist without your soul, you know, as long as your brain and heart are still working. But you'll have no sense of self anymore, no memory, no . . . anything. There's no chance at all of recovery. You'll just – exist. As an empty shell. And your soul is gone forever . . . lost. ~ J. K. Rowling.
I've learned that you simply can't control those bad vibes. I'm a lost soul. We do wail. ~ Roger Zelazny.
To lose ourselves in God is simply to give up our own will to Him. When a soul can truly say Lord I have no other will than Thine it is truly lost in God and united to Him. ~ Saint Francis de Sales.
Aromatherapy is a caring, hands-on therapy which seeks to induce relaxation, to increase energy, to reduce the effects of stress and to restore lost balance to mind, body and soul. ~ Robert Tisserand.
There is only one purpose of pentecost; that is to effectively evangelize lost souls. ~ T.L. Osborn.
I put my heart and my soul into my work, and have lost my mind in the process. ~ Vincent Van Gogh.
The soul which has no fixed purpose in life is lost; to be everywhere, is to be nowhere. ~ Michel de Montaigne.
The Tree of Life' is a collection of conversations that lost souls and true believers have with themselves while keeping their heads to the sky. But the movie is church via the planetarium. ~ Wesley Morris.
I had to redo my last house after the pipes burst, and something was lost in the renovation. The soul of the old space was compromised. ~ Cindy Sherman.
I have to confess that I had gambled on my soul and lost it with heroic insouciance and lightness of touch. The soul is so impalpable, so often useless, and sometimes such a nuisance, that I felt no more emotion on losing it than if, on a stroll, I had mislaid my visiting card. ~ Charles Baudelaire.
Suppose you could gain everything in the whole world, and lost your soul. Was it worth it? ~ Billy Graham.
Sometimes I think about dying. And then I wonder about going to hell. And then I think that if and when I go there, the place will be completely organized and run by lost souls, with a council and a works committee and an ethics panel, and I'll feel right at home. ~ Charles Sheffield.
How many lost souls do You need, Lord, to satisfy Your hunger? the hatter asked. God, in His infinite silence, looked at him without blinking. ~ Carlos Ruiz Zafon.
The grounds of the place were dominated by several large, old willow trees that towered over the surrounding stone wall and swayed soundlessly in the wind like lost souls. ~ Haruki Murakami.
Popular Lost Soul Quotes
Once I returned to the Church and began to see the universe as a place that really did incorporate redemption and really tried to understand the implications of there being a God, my identification with the vampires as outcasts, as outsiders and lost souls began to totally wane. It no longer worked for me. I had done it. It had led me to this point. ~ Anne Rice.
Can we go too fast in saving souls? If anyone still wants a reply, let him ask the lost souls in Hell. ~ William Booth.
The immortality of the soul is a matter which is of so great consequence to us and which touches us so profoundly that we must have lost all feeling to be indifferent about it. ~ Blaise Pascal.
So plant your own gardens and decorate your soul instead of waiting for someone to bring you flowers. ~ Jorge Luis Borges.
Anyone can take a false step And fall forever, Everyone is different. Where are they now, all those lost souls? ~ Nguyen Du.
We're all lost souls here. It's a good thing we've got each other. ~ Amy Plum.
Be aware that who you are and what you have to offer can be a beacon to some lost soul. ~ Iyanla Vanzant.
When I walked out of the seminary, I was 31, but I was like a scared, frightened kid. I had no place to live, no license, no clothes. I was just a lost soul. ~ John Bradshaw.
When women work on reclaiming the lost part of themselves, they're also working on reclaiming the lost soul of the culture as well. ~ Maureen Murdock.
When I look back on my past and think how much time I wasted on nothing, how much time has been lost in futilities, errors, laziness, incapacity to live; how little I appreciated it, how many times I sinned against my heart and soul-then my heart bleeds. Life is a gift, life is happiness, every minute can be an eternity of happiness. ~ Fyodor Dostoevsky.
Among those born into chaos, some will imagine an order and become scientists; a few will recognize the chaos and become abstract artists; most others will turn to faith for understanding; and the rest will become lost souls. ~ Robert Breault.
I'd rather be befriended as an aimless lost soul than be befriended for adornment, gain or goal. ~ Donna Lynn Hope.
Famous Lost Soul Quotes
Soul music is about longevity and reaching and touching people on a human level – and that's never going to get lost. ~ Jill Scott.
I realized it was like a dating agency: the ions are the lost souls looking for mates; the electrolyte is the agency that can help them find each other. ~ Victoria Finlay.
You'd better do what you feel good about doing. If we [try] to figure out what it is the audience wants and then try to deliver it to them, we're lost souls on the ghost ship forever. ~ Dan Rather.
A church that focuses on the external has lost its passion for souls. ~ T. D. Jakes.
The hospital room was as cold as dead skin, the hallway crowded with lost souls and reeking of illness. ~ Raquel Cepeda.
Venice was and is full of lost places where people put up for sale the last worn bits of their souls, hoping no one will buy. ~ Ray Bradbury.
But souls can't be sold. They can only be lost and never found again. ~ Ray Bradbury.
When my soul was in the lost-and-found, you came along to claim it. ~ Carole King.
Not every lost soul wants to be found, because not every lost is lost, some of them found something or many things or even everything in their lostness! ~ Mehmet Murat ildan.
I'm just a lost soul, belongs to nowhere. ~ ArEh.
The accusation that we've lost our soul resonates with a very modern concern about authenticity. ~ Patricia Hewitt.
We need to fix our souls. Our souls are broken in this nation. We have lost our way. And it begins with inspiration. It begins with leadership. ~ Michelle Obama.
Think lightly of hell, and you will think lightly of the cross. Think little of the sufferings of lost souls, and you will soon think little of the Savior who delivers them. ~ Charles Spurgeon.
This was a land of lost souls. Human beings who had weathered great storms in life, had suffered unspeakable loss, had been put to painful tests of existence, and still remained standing-but just barely. ~ Clare Vanderpool.
---
So these were the 55 top Lost Soul quotes for you.
If you like these quotes and sayings, then you can also read my other posts on Blessing in Disguise quotes and Bad vibes quotes.
---
Further Reading: