Love is very hard and difficult however it is great and worthwhile.
The journey of love can be difficult. It's frequently packed with challenges and difficulties that put our faith to the test.
Anyone who has been caught up in the whirlwind of romantic love understands its complexities.
It's an emotional rollercoaster that may propel you to the heavenly heights of joy and ecstasy just to crash you into the depths of misery, leaving you broken and damaged.
As you peel back the layers of your partner's personality, love becomes difficult.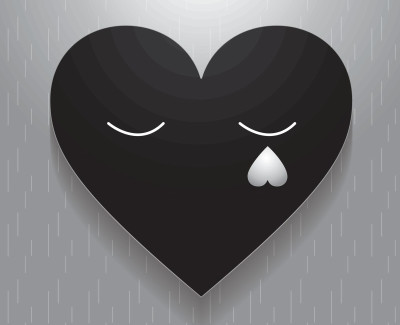 It gets difficult when you cope with the harsh realities of everyday life, such as financial limits or destructive family relationships.
When you're fighting to save a failing relationship, the harshness of love is amplified.
Perhaps the most difficult test of love is having to say goodbye to someone you envisioned as your future, your source of happiness.
In essence, love, in all of its splendor, bears an underlying toughness, a tenacity that reflects the human spirit's ability to survive and evolve.
---
Top 10 Love is Hard Quotes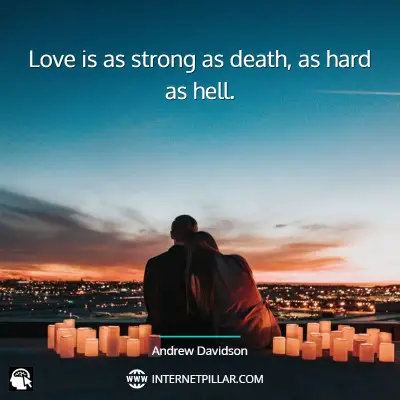 Love is as strong as death, as hard as hell. ~ Andrew Davidson.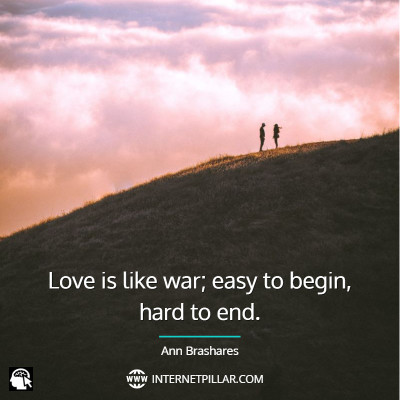 Love is like war; easy to begin, hard to end. ~ Ann Brashares.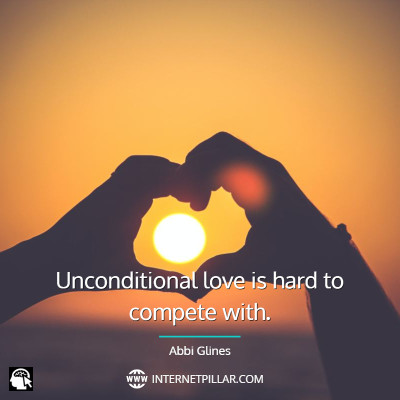 Unconditional love is hard to compete with. ~ Abbi Glines.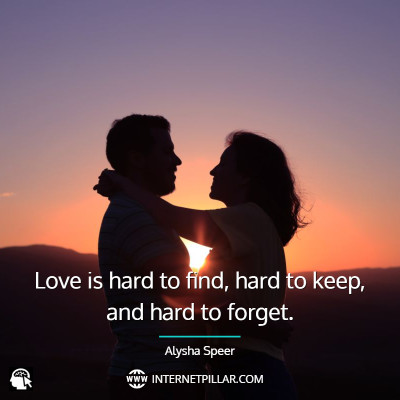 Love is hard to find, hard to keep, and hard to forget. ~ Alysha Speer.
Love is a hard rock between two people and can't be torn apart. ~ Lillian Gish.
We are most alive when we're in love. ~ John Updike.
It is hard to understand what love is! ~ Auliq Ice.
I love all sides of the work but that doesn't mean it isn't hard. ~ David McCullough.
Love. It's too hard. That's why I listen to music. ~ Craig Nicholls.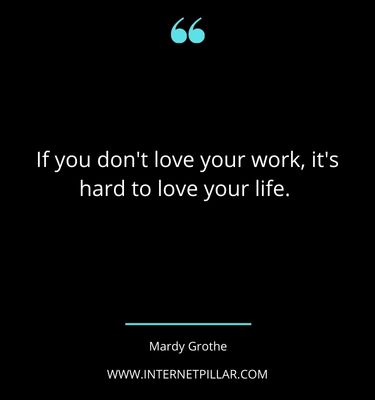 If you don't love your work, it's hard to love your life. ~ Mardy Grothe.
Related Quotes: 70 Meant To Be Quotes and Sayings on Life and Love and 70 Spread Love Quotes to Inspire The World
Popular Love is Hard Quotes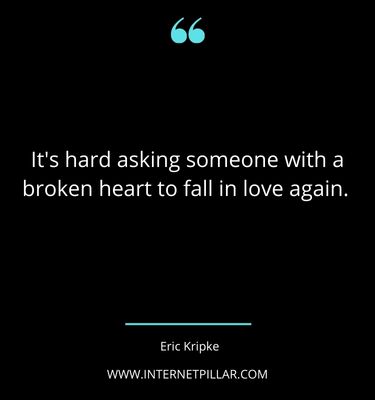 It's hard asking someone with a broken heart to fall in love again. ~ Eric Kripke.
The emotion that can break your heart is sometimes the very one that heals. ~ Nicholas Sparks.
You are at once both the quiet and the confusion of my heart. ~ Franz Kafka.
Love is as hard to hide as hate. ~ Jennifer Hudson.
Love is wonderful to have. True love is hard to find. ~ Jon Jones.
In love there are two things: bodies and words. ~ Joyce Carol Oates.
Why was love so easy for some people and so hard for others? ~ Lisa Kleypas.
Love does not dominate; it cultivates. ~ Johann Wolfgang von Goethe.
Profound Love is Hard Quotes
When someone else's happiness is your happiness, that is love. ~ Lana Del Rey.
It's hard to write about a love story with a broken heart. ~ Kim Gordon.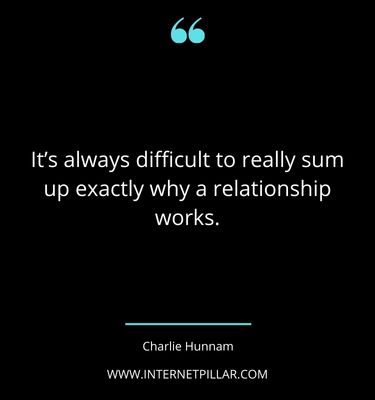 It's always difficult to really sum up exactly why a relationship works. ~ Charlie Hunnam.
If you stumble about believability, what are you living for? Love is hard to believe, ask any lover. Life is hard to believe, ask any scientist. God is hard to believe, ask any believer. What is your problem with hard to believe? ~ Yann Martel.
I love you not because of who you are, but because of who I am when I am with you. ~ Roy Croft.
Famous Love is Hard Quotes
True love is hard to find, sometimes you think you have true love and then you catch the early flight home from San Diego and a couple of nude people jump out of your bathroom blindfolded like a goddamn magic show ready to double team your girlfriend. ~ Luke Wilson.
Life is so often unfair and painful and love is hard to find and you have to take it whenever and wherever you can get it, no matter how brief it is or how it ends. ~ Jenna Blum.
Any criticism of someone you love is hard to take… ~ Laura Bush.
Life without love is like a tree without blossoms or fruit. ~ Khalil Gibran.
It's like love. When you look too hard, you don't find it. When you let it happen naturally, it comes. ~ Marat Safin.
It's hard to love a woman and do anything. ~ Leo Tolstoy.
Learning to love is hard and we pay dearly for it. It takes hard work and a long apprenticeship, for it is not just for a moment that we must learn to love, but forever. ~ Fyodor Dostoevsky.
Meaningful Love is Hard Quotes
I think love is a really hard thing to define. I think it's multifaceted. ~ Sienna Miller.
Love as hard as you can, at all times. ~ Sam Smith.
Keep love in your heart. A life without it is like a sunless garden when the flowers are dead. ~ Oscar Wilde.
Ask anyone who has been in a love relationship for a while: nothing is perfect. ~ Tracy McMillan.
Love is a very hard feeling to keep alive. It's a very fragile plant. ~ Joni Mitchell.
Being alone is scary, but not as scary as feeling alone in a relationship. ~ Amelia Earhart.
There is only one happiness in this life, to love and be loved. ~ George Sand.
Best Love is Hard Quotes
Before you Judge me, Try hard to Love me. ~ Michael Jackson.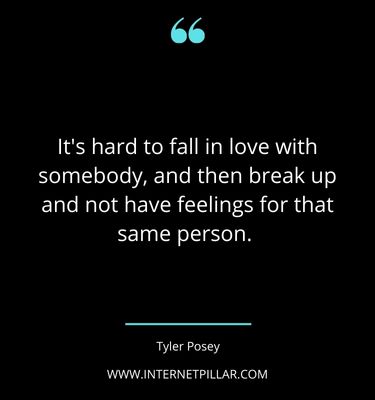 It's hard to fall in love with somebody, and then break up and not have feelings for that same person. ~ Tyler Posey.
Loving's pretty easy. It's letting someone love you that's hard. ~ Rita Mae Brown.
Some of us think holding on makes us strong, but sometimes it is letting go. ~ Hermann Hesse.
Lust is easy. Love is hard. Life is most important. ~ Carl Reiner.
Love is hard, harder than steel and thrice as cruel. It is inexorable as the tides, and life and death alike follow in its wake. ~ Jacqueline Carey.
Love is like war: easy to begin but very hard to stop. ~ H. L. Mencken.
Love is hard. ~ Pierce Brosnan.
Relationships don't always make sense. Especially from the outside. ~ Sarah Dessen.
It's hard to be stuck with people that you love, when nobody trusts. ~ Avril Lavigne.
Powerful Love is Hard Quotes
A lovers' quarrel is always about every quarrel you ever had. ~ Robert Brault.
The idea that you're hard to love is ludicrous. ~ Rainbow Rowell.
It's hard to close the door on optimistic expectations when you love someone. ~ Dennis Lehane.
The game of love is complicated, but love is not complicated. ~ Marty Rubin.
Life's hard, Love's harder. ~ C.C. Hunter.
It's hard to really compare new love and old love. ~ Hugh Hefner.
To try to make somebody love you is as hard as to try to walk on snow leaving no footprints. ~ Vikrant Parsai.
Ultimate Love is Hard Quotes
Assumptions are the termites of relationships. ~ Henry Winkler.
Love is hard work. It is the hardest work I know of, work from which you are never entitled to take a vacation. ~ Ravi Zacharias.
It's hard to imagine that our love is a story with an end. ~ Miley Cyrus.
When you get hurt in love, there are very few things that can help you get over the pain. ~ Melba Sean.
The most important thing in life is to learn how to give out love, and to let it come in. ~ Morrie Schwartz.
A real relationship is like a river; the deeper it gets the less noise it makes. ~ Tony Gaskins.
Every relationship is different. Everyone loves differently. ~ Richelle Mead.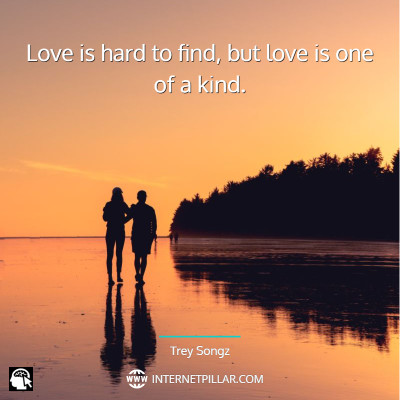 Love is hard to find, but love is one of a kind. ~ Trey Songz.
Love hard when there is love to be had. ~ Bob Marley.
It's not hard to confuse love and hate. ~ Tyler Mcmahon.
---
So these were the 70 top quotes about Love is Hard.
If you like these quotes and sayings, then you can also read my other posts on Comeback quotes and I'm Not Perfect quotes.
---
Sources: