Sheila Crump Johnson born in Pennsylvania in 1949 moved around due to her father's job as a neurosurgeon.
She loved music and became a celebrated violinist winning a major competition in Illinois.
Sheila met Robert Johnson in college married him and co-founded BET focusing on African American content.
After leaving BET Sheila focused on her daughter's equestrian career and launched a luxury resort and spa business.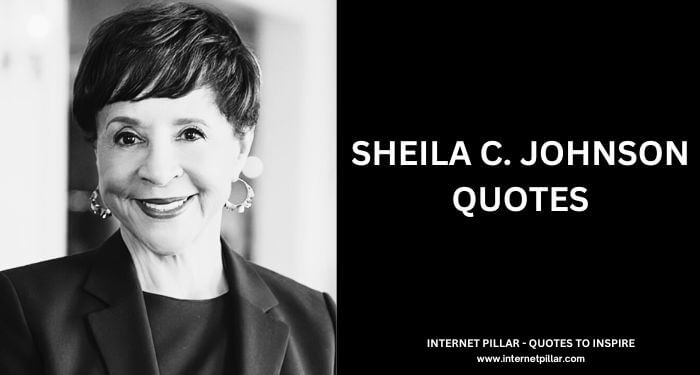 She made history by investing in three professional sports teams and later ventured into film production.
Here is a powerful collection of quotes from Sheila Johnson.
---
Best Sheila C. Johnson Quotes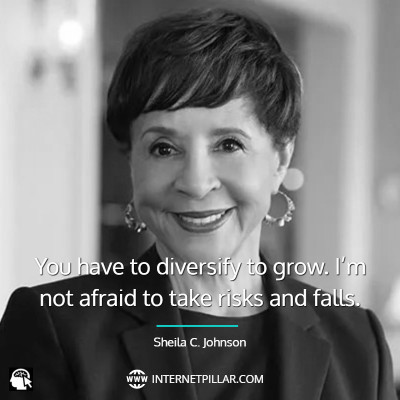 You have to diversify to grow. I'm not afraid to take risks and falls. ~ Sheila C. Johnson.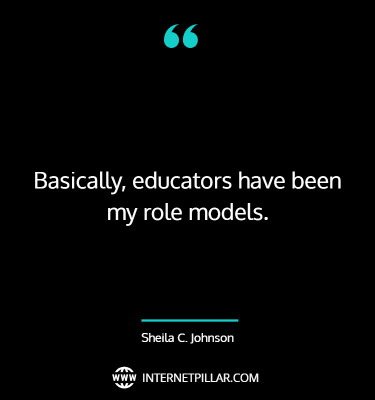 Basically, educators have been my role models. ~ Sheila C. Johnson.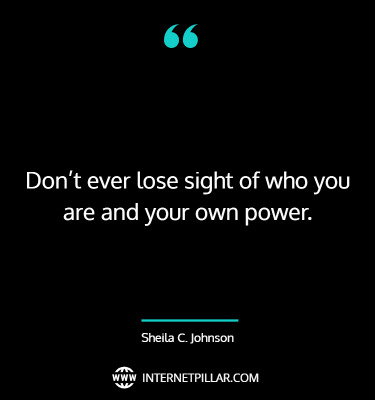 Don't ever lose sight of who you are and your own power. ~ Sheila C. Johnson.
One of the hardest lessons I've learned as an entrepreneur is that it's okay to fail. ~ Sheila C. Johnson.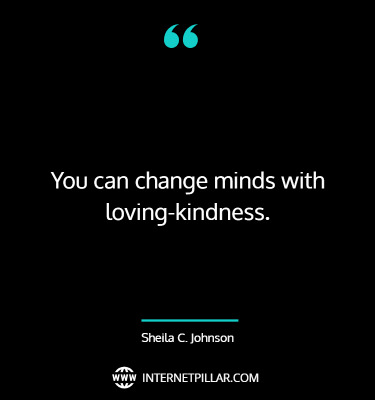 You can change minds with loving-kindness. ~ Sheila C. Johnson.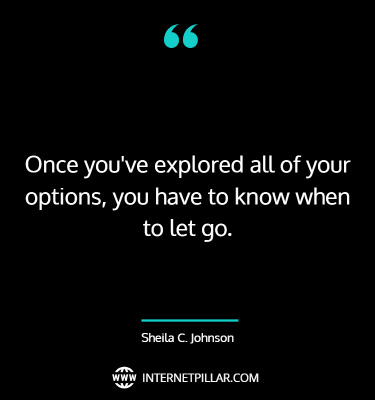 Once you've explored all of your options, you have to know when to let go. ~ Sheila Johnson.
Opportunities where I can continue to express myself and continue to challenge the boundaries of sharing my life with others – that's what gets me out of bed every morning. ~ Sheila C. Johnson.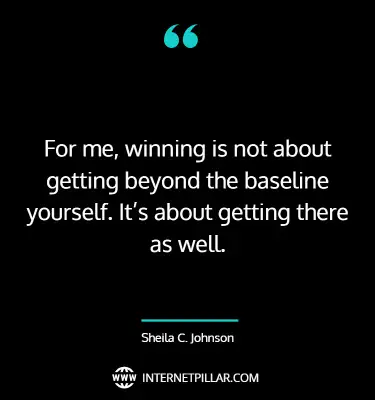 For me, winning is not about getting beyond the baseline yourself. It's about getting there as well. ~ Sheila C. Johnson.
I am very happy. . . . I'm following my passion, and I wake up everyday wanting to do more. ~ Sheila C. Johnson.
Inspiring Sheila C. Johnson Quotes
If we're going to improve the lives of women around the world – and I believe we must – then, we have to stretch beyond ourselves. We have to challenge ourselves and we have to challenge others. ~ Sheila C. Johnson.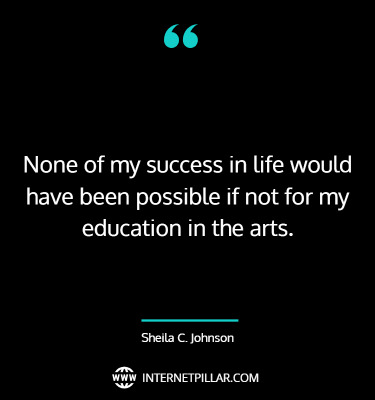 None of my success in life would have been possible if not for my education in the arts. ~ Sheila C. Johnson.
You learn a lot from failure. It makes you a lot smarter and a lot tougher. ~ Sheila C. Johnson.
Oprah Winfrey has grown emotionally and spiritually in such a positive way, and she's never really come off her path. She's almost like a hurricane – category 5 and building. ~ Sheila C. Johnson.
Today, we have incredibly powerful new media tools – tools that can help us inform, inspire, educate and engage one another. The digital space, with its interactivity and immediacy, allows us to not merely consume but participate in and drive contemporary debates. ~ Sheila C. Johnson.
Surround yourself with people who have a vision and not their own agenda. ~ Sheila C. Johnson.
The work to which we give ourselves must be something larger than any of us as individuals, something big enough to be worthy of who we might someday be and what we have the talent and potential to offer. ~ Sheila C. Johnson.
Don't rest on your laurels. There's always someone going to be behind you who's going to be better than you; so, you need to get out there and keep working. ~ Sheila C. Johnson.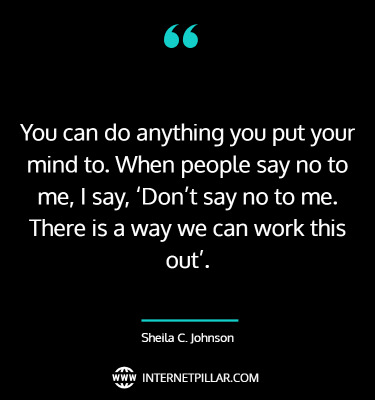 You can do anything you put your mind to. When people say no to me, I say, 'Don't say no to me. There is a way we can work this out'. ~ Sheila C. Johnson.
Famous Sheila C. Johnson Quotes
In my journey of getting to this point, I've been really learning how to trust my instincts and also to make sure I don't bring the wrong people into my environment – because, more than anything, that can really stifle your journey on the road to success. ~ Sheila C. Johnson.
Many of the challenges currently facing our nation affect the African-American community disproportionately. . . . Yet, if we aren't being heard in key public debates, we cannot help to shape them. ~ Sheila C. Johnson.
Everywhere I go, I take my camera. It forces me to slow down, and really look, and really see. And what I've seen is so inspiring. ~ Sheila C. Johnson.
Diversity is the destiny of this country. ~ Sheila C. Johnson.
There are several people out there who don't take women seriously. You have to be firm and let them know that you have power. You have to empower yourself. ~ Sheila C. Johnson.
Money doesn't fall out of the sky. We had a business plan, an extraordinary proposal, and the right timing. I want to make sure that anyone who aspires to my kind of wealth understands what it took to get there. ~ Sheila C. Johnson.
---
So these were the 25 top Sheila C. Johnson quotes and sayings.
If you like these quotes and sayings, then you can also read my other posts on Hattie McDaniel quotes and Jimmy Butler quotes.