Toby McKeehan, known as TobyMac, is an acclaimed American contemporary Christian music artist.
He first gained fame as part of the Christian rap and rock trio, DC Talk, from 1987-2000 and has since pursued a successful solo career.
He has released nine studio albums, five remix albums and two Christmas albums, including 'Eye on It', which debuted at No. 1 on the Billboard 200 chart, making him the third Christian artist to do so.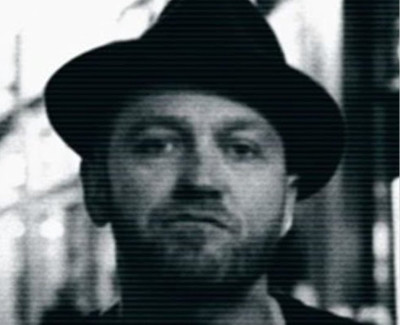 TobyMac has sold over 10 million albums and won seven Grammy Awards. Six of his singles have reached No. 1 on Billboard's Christian Songs chart and his live concert CD+DVD 'Alive and Transported' won the Grammy for Best Rock or Rap Gospel Album in 2009.
In this article, I have selected the best quotes by TobyMac.
---
TobyMac Quotes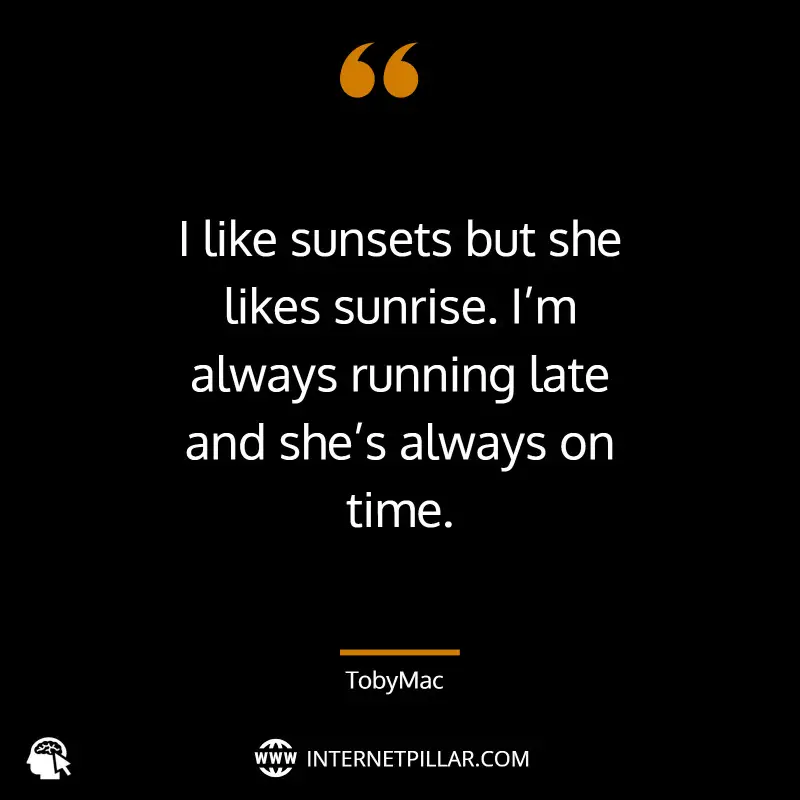 I like sunsets but she likes sunrise. I'm always running late and she's always on time. ~ TobyMac.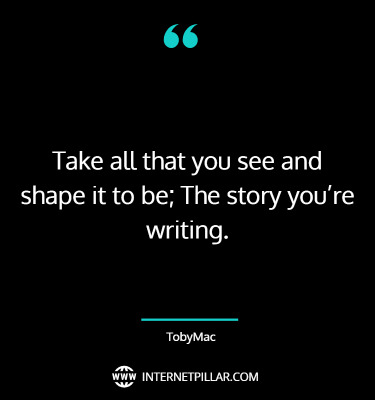 Take all that you see and shape it to be; The story you're writing. ~ TobyMac.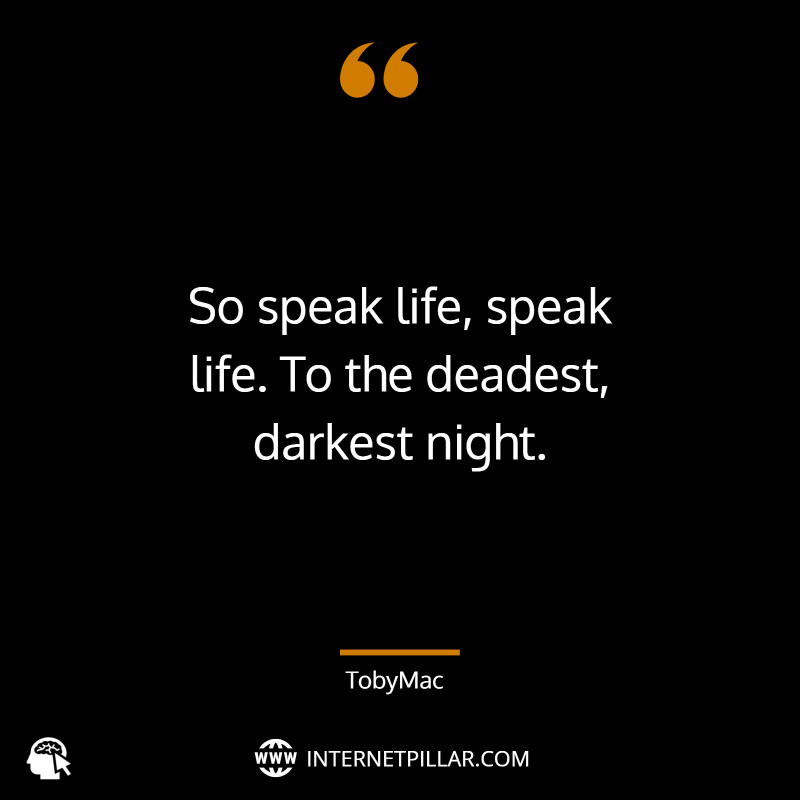 So speak life, speak life. To the deadest, darkest night. ~ TobyMac.
The dream is fading, now I'm staring at the door; I know it's over cause my feet have hit the cold floor. ~ TobyMac.
Selling millions of records is great, but at the end of the day it really doesn't bring peace. ~ TobyMac.
I've always been a dreamer, a soul seeker. I knew my life was meant for something deeper. ~ TobyMac.
The dream's alive with my eyes opened wide; Back in the ring you've got me swinging for the grand prize. ~ TobyMac.
Best Toby Mac Quotes
Just a glimpse of Your face and my whole world changed; Then I saw Your face, and I was changed forever. ~ TobyMac.
Some days, life feels perfect. Other days it just ain't workin'. The good, the bad, the right, the wrong, And everything in between. ~ TobyMac.
People love that you're human and that we're frail and we face the same situations. Honesty tends to communicate with people better than standing up there like you have an 'S' on your chest. ~ TobyMac.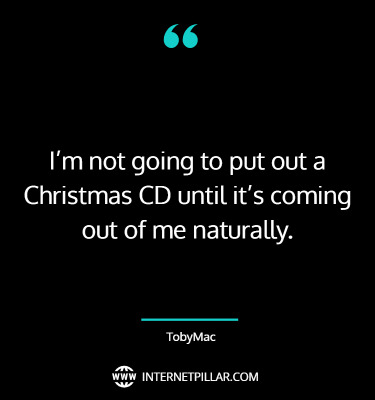 I'm not going to put out a Christmas CD until it's coming out of me naturally. ~ TobyMac.
I just pinch myself, because I think if there's anything I can be proud of, I've survived success, which I think is difficult these days. ~ TobyMac.
I can't immediately get all this coverage when my record comes out. The way I sell gold and platinum records is by being on the road. ~ TobyMac.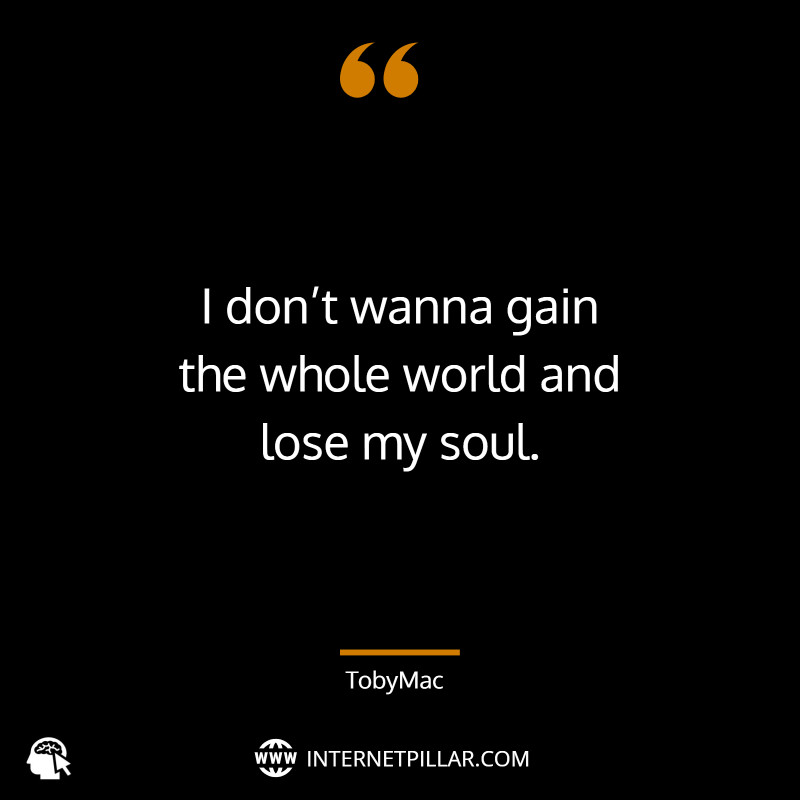 I don't wanna gain the whole world and lose my soul. ~ TobyMac.
I'll never be a non-stumbler. I'll be a forgiven stumbler, but never a non-stumbler. ~ TobyMac.
Famous TobyMac Quotes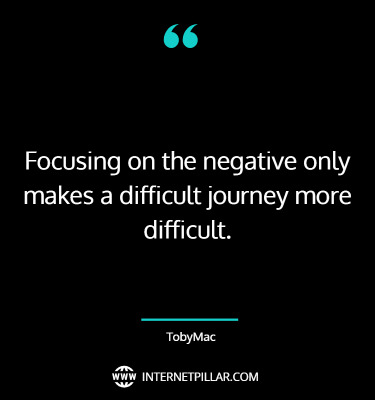 Focusing on the negative only makes a difficult journey more difficult. ~ TobyMac.
During the holidays, everyone needs a break from studying for exams and Christmas shopping. I wanted to put together a diverse tour that rocks in many musical directions but always points to Christ. ~ TobyMac.
You're like the lyrics to my favorite song. You stick with me all day long. And when I reach the end I wanna hear it again. ~ TobyMac.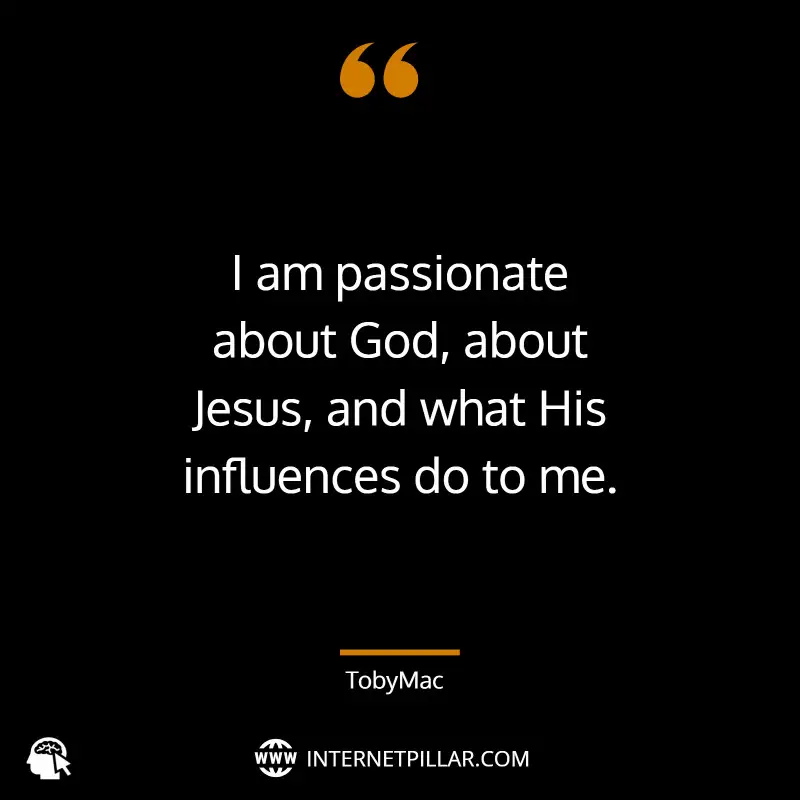 I am passionate about God, about Jesus, and what His influences do to me. ~ Toby Mac
I want to fight for what we got because I believe in family. ~ TobyMac.
Life is serious, but I do think that God wants us to enjoy the things He's given us, like music. ~ TobyMac.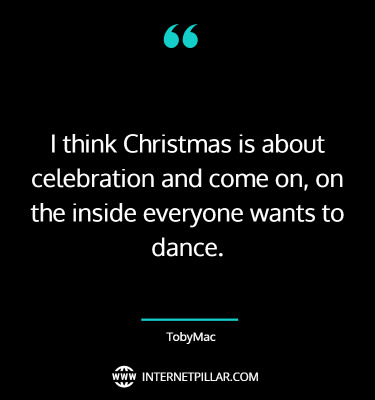 I think Christmas is about celebration and come on, on the inside everyone wants to dance. ~ TobyMac.
Whatever happened to a passion I could live for; What became of the flame that made me feel more. ~ TobyMac.
---
So these were the 23 quotes by TobyMac.
If you like these quotes and sayings, then you can also read my other popular blog posts on the topics of Merle Haggard quotes and Brennan Manning quotes.