Cricket is a popular sport in which two teams of 11 players play against one another on a cricketing field using a ball and bat.
Playing cricket is an excellent way for you to increase your stamina, overall fitness and hand-eye coordination.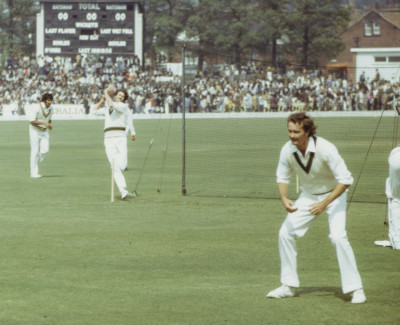 ---
Best Cricket Quotes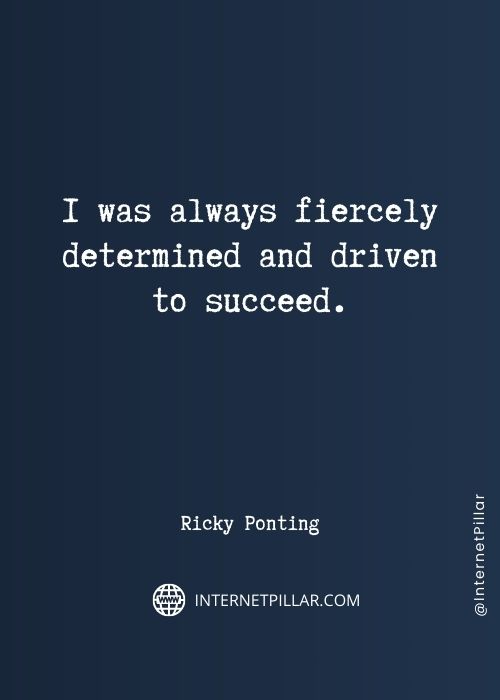 I was always fiercely determined and driven to succeed. ~ Ricky Ponting.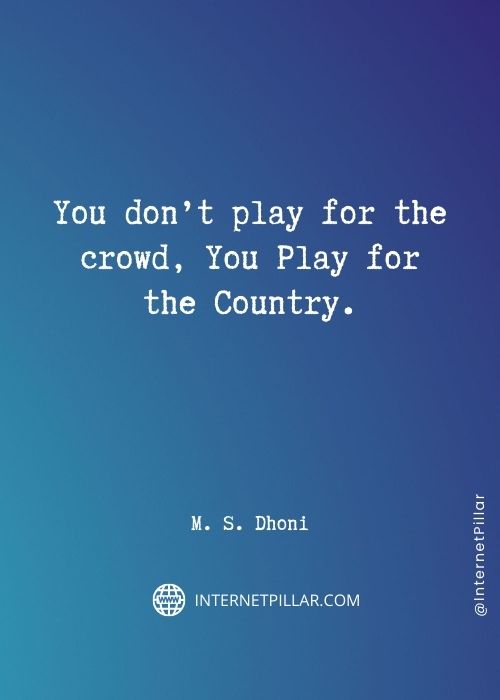 You don't play for the crowd, You Play for the Country. ~ M. S. Dhoni.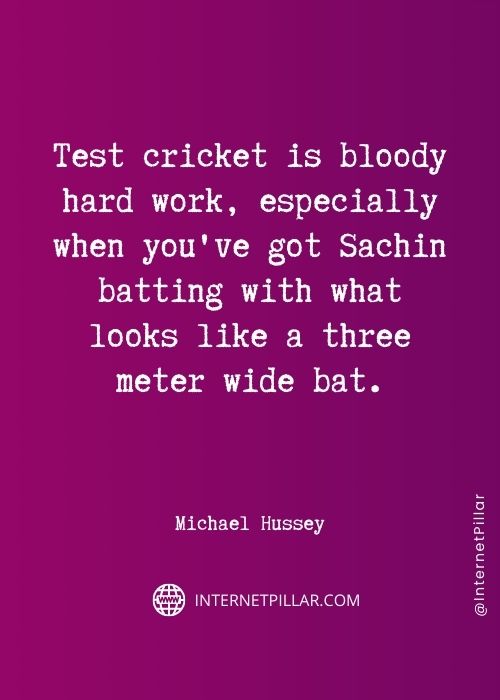 Test cricket is bloody hard work, especially when you've got Sachin batting with what looks like a three meter wide bat. ~ Michael Hussey.
When you have to work, work with a smile. ~ Kapil Dev.
Cricket is full of theorists who can ruin your game in no time. ~ Ian Botham.
Cricket is inherently a black man's sport. ~ Dr. Mtutuzeli Nyoka.
No dream is ever chased alone. ~ Rahul Dravid.
To me, cricket is a simple game. Keep it simple and just go out and play. ~ Shane Warne.
One-day cricket is an exhibition. Test cricket is an examination. ~ Henry Blofeld.
A cricket ground is a flat piece of earth with some buildings around it. ~ Richie Benaud.
When you play test cricket, you don't give the Englishmen an inch. Play it tough, all the way. Grind them into the dust. ~ Donald Bradman.
Also Read: Volleyball Quotes for Inspiration and Motivation and Softball Quotes to Inspire and Motivate Budding Players
Inspirational Cricket Quotes
Cricket is a pressure game, and when it comes to an India-Pakistan match the pressure is doubled. ~ Imran Khan.
My first bat was shaped of a coconut branch. And from that day, all I wanted to do was be a cricketer. ~ Brian Lara.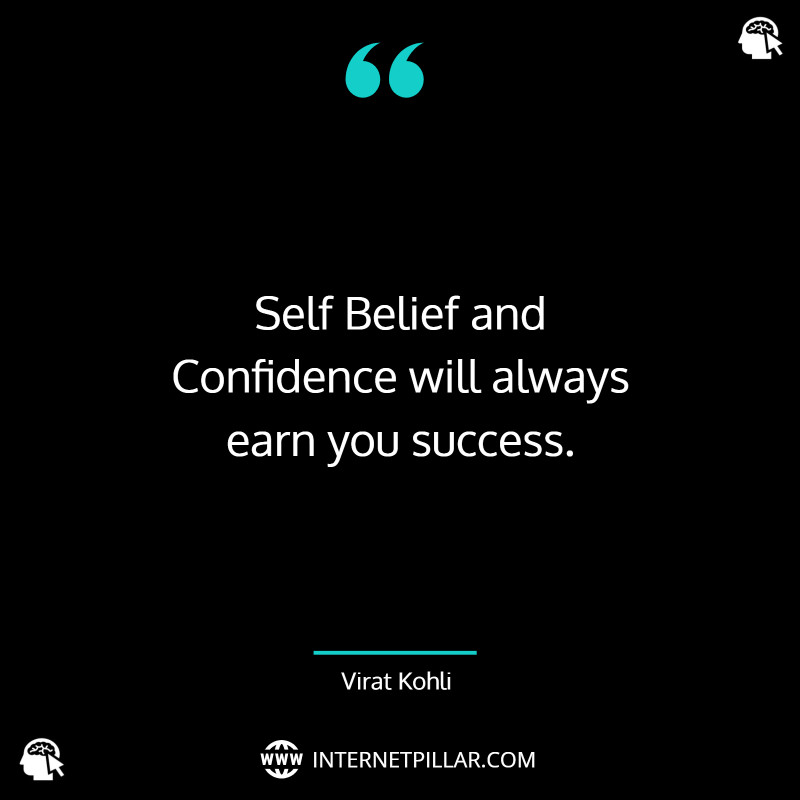 Self Belief and Confidence will always earn you success. ~ Virat Kohli.
Each sport has its great ones; cricket seems to have them in abundance. And when we talk of cricket's heroes, we talk not just of runs and wickets, but–much more significantly. ~ Geoff Armstrong.
Cricket is basically baseball on valium. ~ Robin Williams.
No cricket team in the world depends on one or two players. The team always plays to win. ~ Virat Kohli.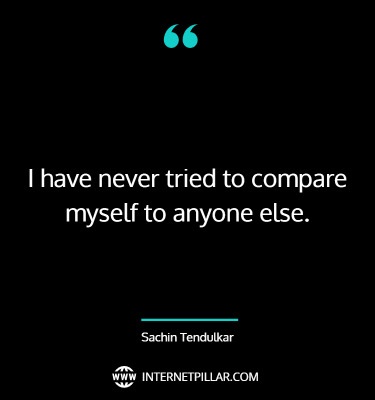 I have never tried to compare myself to anyone else. ~ Sachin Tendulkar.
When you are fit, you feel as if you can do everything. ~ Virat Kohli.
Famous Cricket Quotes
When people throw stones at you, you turn them into milestones. ~ Sachin Tendulkar.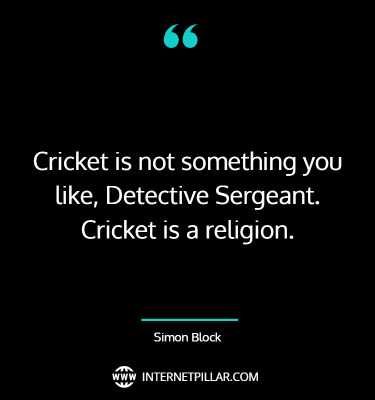 Cricket is not something you like, Detective Sergeant. Cricket is a religion. ~ Simon Block.
In order to succeed, your desire for success should be greater than your fear of failure. ~ Adam Gilchrist.
Cricket can be a complex game and even some cricketers have difficulty grasping some aspects. ~ Julian Knight.
A good cricketer never loses his nerve. He just bats on! ~ Anthony T. Hincks.
Popular Cricket Quotes
Cricket now is definitely a professional sport. ~ Glenn McGrath.
Cricket is a team game. If you want fame for yourself, go play an individual game. ~ Gautam Gambhir.
Cricket became a substantial gambling sport in England. ~ Hemanta Saikia.
I am jealous of my parents. I will never have a kid as cool as theirs. ~ Chris Gayle.
The era of playing aggressive cricket and to have the mid-on up is gone. You now try to read the mindset of a batsman. ~ Mahendra Singh Dhoni.
Top Cricket Quotes
To win any game of crickets a team must score more runs than the opposition. That's the simple part. ~ Luke Sellers.
One day cricket is like fast food. No one wants to cook. ~ Viv Richards.
Cricket to us was more than play, It was a worship in the summer sun. ~ Edmund Blunden.
---
So these were the 32 quotes about Cricket sport.
If these quotes and sayings connect with you, check out our other posts on brother sister quotes and bonding quotes.
References and Sources: