"73 Volleyball Quotes for Inspiration and Motivation" focuses on the captivating game of volleyball, a sport that hinges on teamwork, speed and strategy.
In this game, teams work to get the ball over the net and onto the opposing team's court. The rival team must return the ball before it hits the floor, creating a dynamic and challenging environment.
If the opposition fails to return the ball, the first team scores. This collection of 73 inspiring and motivational quotes celebrates the spirit and exhilaration of volleyball, encapsulating the essence of the sport.
They serve as a testament to the passion, dedication and team spirit intrinsic to this exciting game.
---
Best Volleyball Quotes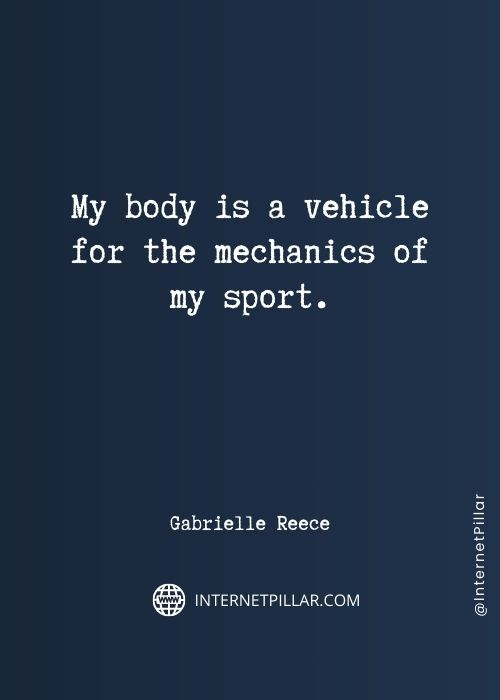 My body is a vehicle for the mechanics of my sport. ~ Gabrielle Reece.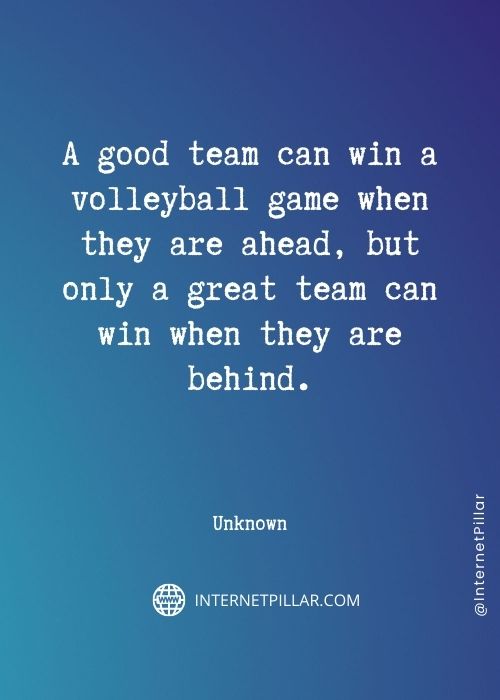 A good team can win a volleyball game when they are ahead, but only a great team can win when they are behind. ~ Unknown.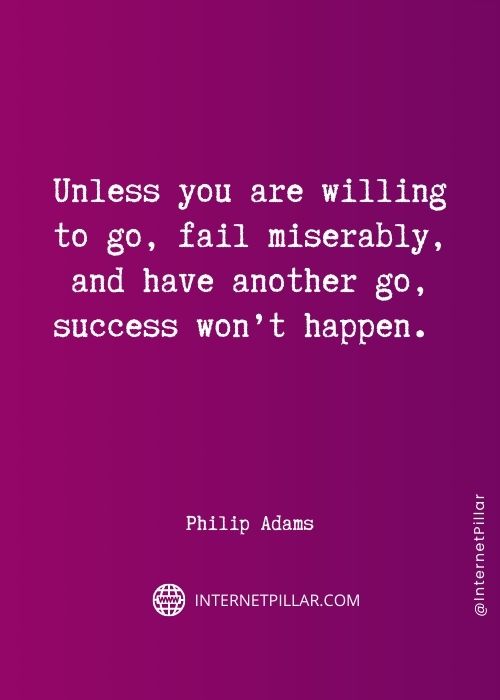 Unless you are willing to go, fail miserably, and have another go, success won't happen. ~ Philip Adams.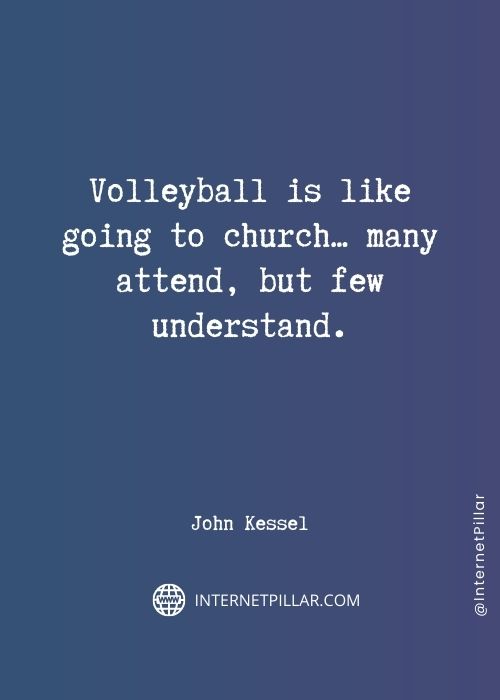 Volleyball is like going to church… many attend, but few understand. ~ John Kessel.
Volleyball wasn't just a sport, it was a religion. ~ Mike Hebert.
The real glory is being knocked to your knees and then coming back. That's real glory. That's the essence of it. ~ Vince Lombardi.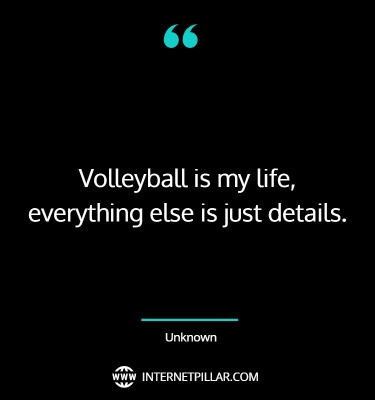 Volleyball is my life, everything else is just details. ~ Unknown.
If you care at all, you will get some results. If you care enough, you will get incredible results. ~ Jim Rohn.
Volleyball is a Jewish sport. It's fun, and nobody can get hurt. ~ Gail Parent.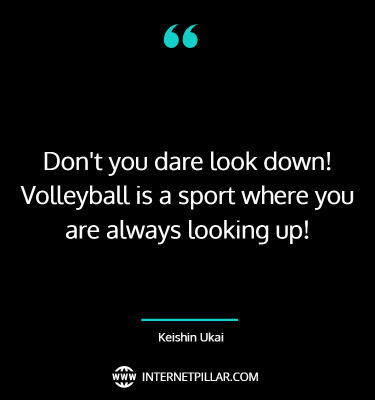 Don't you dare look down! Volleyball is a sport where you are always looking up! ~ Keishin Ukai.
Adversity cause some men to break; others to break records. ~ William A. Ward.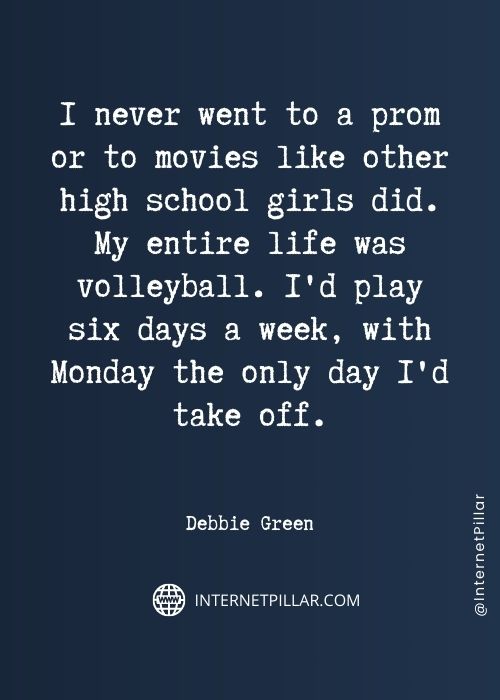 I never went to a prom or to movies like other high school girls did. My entire life was volleyball. I'd play six days a week, with Monday the only day I'd take off. ~ Debbie Green.
Even volleyball is racquet-less team ping pong played with an inflated ball and a raised net while standing on the table. ~ George Carlin.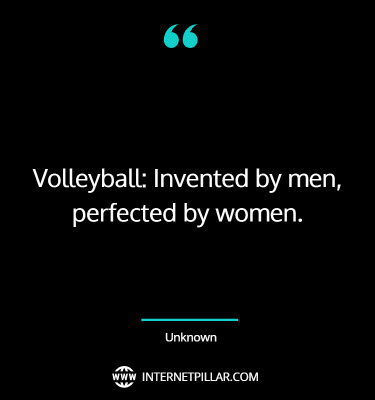 Volleyball: Invented by men, perfected by women. ~ Unknown.
I'm not that good in the technical skills, but I jump very high, which people like to see. ~ Daenan Gyimah.
Famous Volleyball Quotes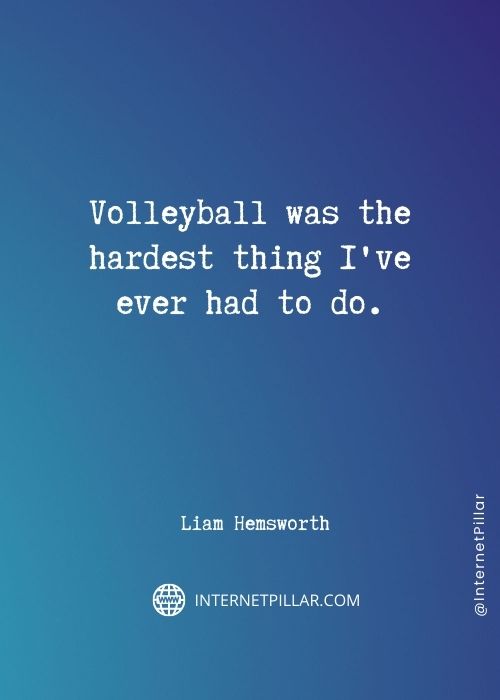 Volleyball was the hardest thing I've ever had to do. ~ Liam Hemsworth.
Volleyball rules are simple. If it is on the floor, pick it up and get it into the air. If it is in the air, keep it off the floor. ~ John Kessel.
Volleyball: It's in your heart; or it's in your face. ~ Unknown.
A good setter is like a waiter. ~ Julio Velasco.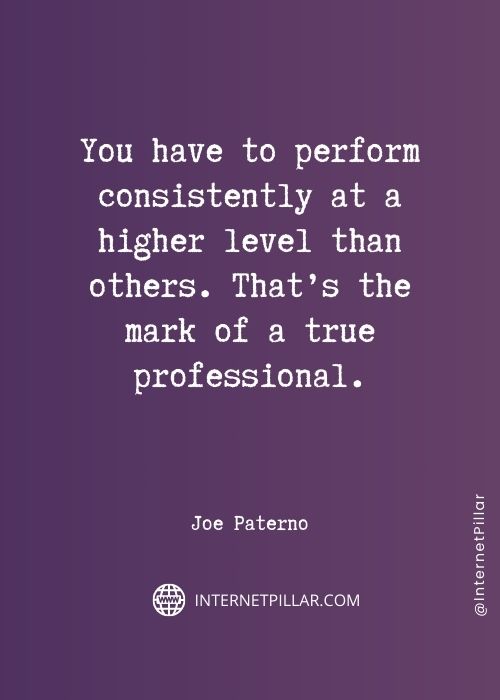 You have to perform consistently at a higher level than others. That's the mark of a true professional. ~ Joe Paterno.
Pushing yourself over the barrier is a habit. I know I can do it and try something else crazy. If you want to win the war, you've got to pay the price. ~ Flo Hyman.
Everybody likes the guy who works hard. Nobody likes the guy who tells you how hard he works. ~ Lloy Ball.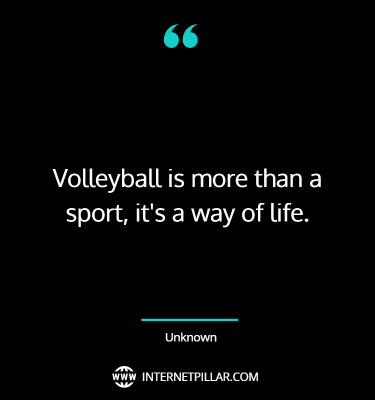 Volleyball is more than a sport, it's a way of life. ~ Unknown.
Volleyball is the sport through which I am able to express my God-given talents of being an athlete. It is a sport which involves relating, encouraging your teammates. ~ David Beard.
The Six W's: Work will win when wishing won't. ~ Todd Blackledge.
Inspirational Volleyball Quotes
Don't fire your opponents up. If they're down, don't tick them off. Let them stay down. ~ Sinjin Smith.
No matter how far life pushes you down, no matter how much you hurt, you can always bounce back. ~ Sheryl Swoopes.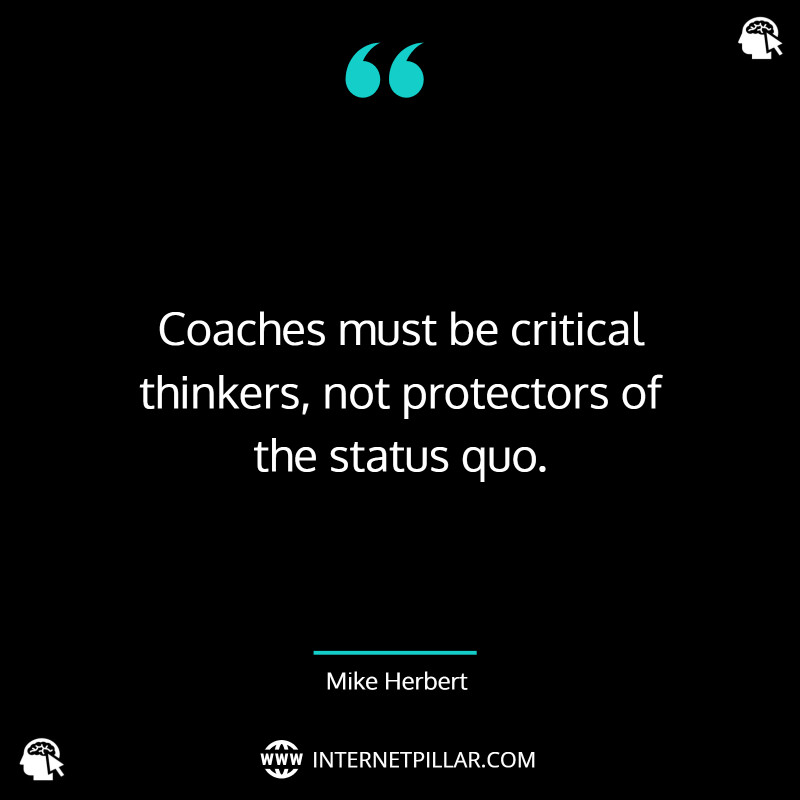 Coaches must be critical thinkers, not protectors of the status quo. ~ Mike Herbert.
You touch every other ball and, if you screw up, you only have one more person to back you up. You can't go hide in the corner. ~ Kerri Walsh.
Adversity, if you allow it to, will fortify you and make you the best you can be. ~ Kerri Walsh Jennings.
There are six people around the court and it's literally like a ballet. And fundamentals are at the core of everything you do. ~ Caren Kemner.
Being able to hold my own against the best in the world, on the beach or indoors, is something I'm very proud of. ~ Wilt Chamberlain.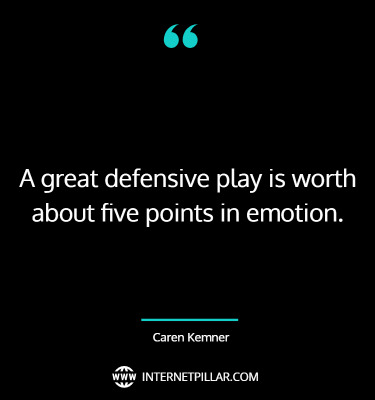 A great defensive play is worth about five points in emotion. ~ Caren Kemner.
The guy that designed girls' volleyball uniforms definitely never had daughters. ~ Jay Mohr.
It takes a lot of hard work and dedication just like any pro sport. Especially for beach volleyball you don't have to be tall or as fast as other sports. You just have to have the skills. ~ Misty May.
I learned that if you want to make it bad enough, no matter how bad it is, you can make it. ~ Gale Sayers.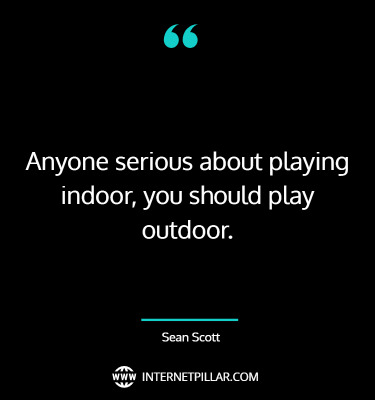 Anyone serious about playing indoor, you should play outdoor. ~ Sean Scott.
I have had to change the game to one that is a match of wits rather than brawn to give myself a fighting chance. ~ Todd Rogers.
Popular Volleyball Quotes
Be bold. If you are going to make an error, make a doozy, and don't be afraid to hit the ball. ~ Billie Jean King.
The biggest reason why fishes can never play this game is because they all fear the net. ~ Unknown.
If you don't succeed it doesn't mean you are a failure. If you do succeed it doesn't mean that you are king of the world. ~ David Beard.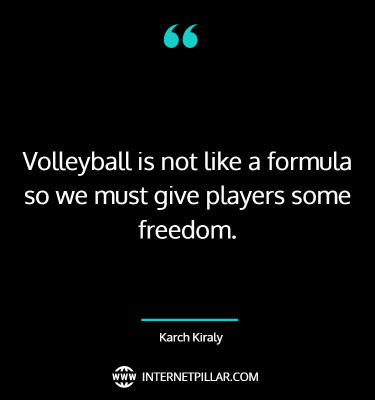 Volleyball is not like a formula so we must give players some freedom. ~ Karch Kiraly.
If you don't succeed it doesn't mean you are a failure. If you do succeed it doesn't mean that you are king of the world. ~ David Beard.
Related: Basketball Quotes from Basketball Greats and Champions and Cricket Quotes on Inspiration and Motivation by Famous Cricketers
Top Volleyball Quotes
You can't just beat a team, you have to leave a lasting impression in their minds so they never want to see you again. ~ Mia Hamm.
You learn you can do your best even when it's hard, even when you're tired and maybe hurting a little bit. It feels good to show some courage. ~ Joe Namath.
Volleyball anchored me at a time in my life when I needed it. It gave me a reason for being this big, big girl. ~ Gabrielle Reece.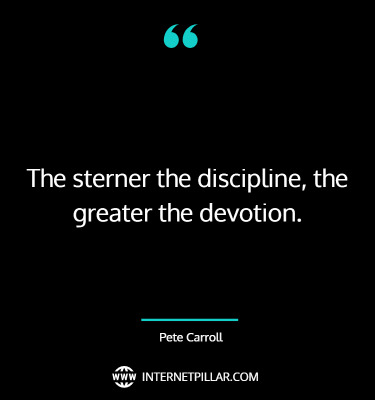 The sterner the discipline, the greater the devotion. ~ Pete Carroll.
From the beginning, my philosophy has been to stake my course, show results and force others to copy me. ~ Arie Selinger.
A mere forty years ago, beach volleyball was just beginning. No bureaucrat would have invented it, and that's what freedom is all about. ~ Newt Gingrich.
Powerful Volleyball Quotes
There is pressure on every play. You can't make a mistake, but that also means your opponent can't make a mistake. It makes the matches more exciting to watch. ~ Holly McPeak.
Every game is an opportunity to measure yourself against your own potential. ~ Bud Wilkinson.
My coach tells me to give about 75% to volleyball. If I give 1%, my serve will kill someone, and my coach doesn't want to deal with the paperwork. ~ Unknown.
If you want to stay fit, surround yourself with a couple of chicks who are fired up, so that the one day you're not, you can feed off their energy. ~ Gabrielle Reece.
The difference between a successful person and others is not a lack of strength, not a lack of knowledge, but rather a lack of will. ~ Vincent T. Lombardy.
It's supposed to be hard. If it wasn't hard, everyone would do it. The hard is what makes it great. ~ Tom Hanks.
To be prepared is half the victory. ~ Miguel Cervantes.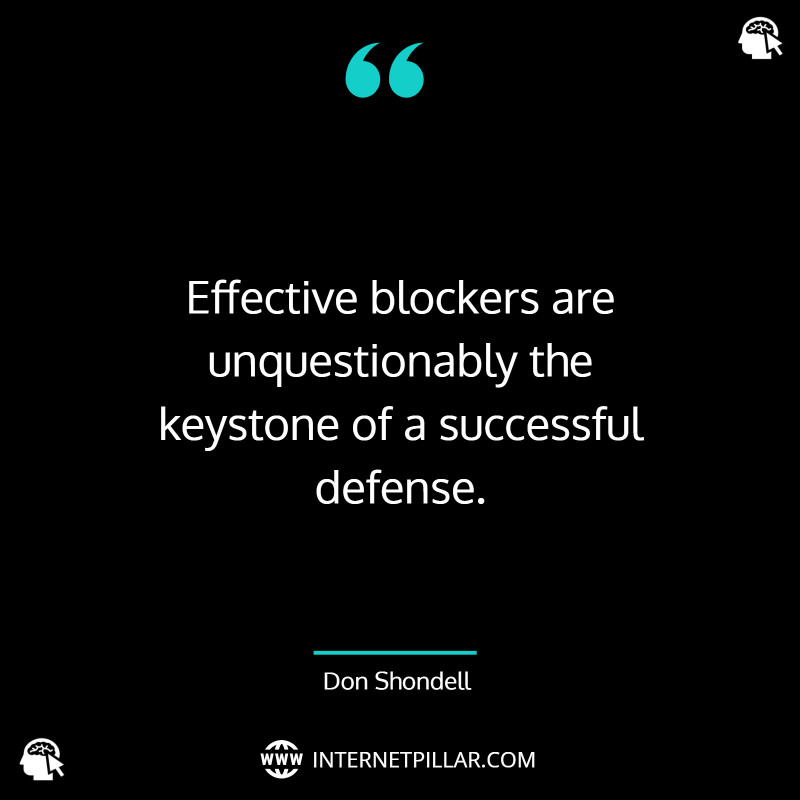 Effective blockers are unquestionably the keystone of a successful defense. ~ Don Shondell.
All I want out of life is that when I walk down the street folks will say, "There goes the greatest hitter that ever lived." ~ Ted Williams.
Most people think that volleyball is twenty-two people on the beach who quit playing when the hamburgers are ready. ~ Steve Timmons.
Champions keep playing until they get it right. ~ Billie Jean King.
I got the nickname Spitfire for a reason. I burned inside to play volleyball. I loved the competition of it. ~ Summer Altice.
Amazing Volleyball Quotes
There's nothing worse than the feeling of wishing you had another chance at a play because you weren't ready. Every athlete has those feelings to mull over, and over and over … Don't even expose yourself to the possibility to being caught off-guard. ~ Karch Kiraly.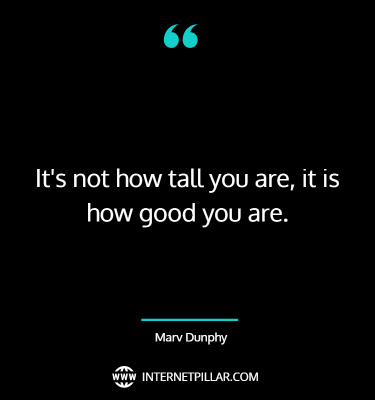 It's not how tall you are, it is how good you are. ~ Marv Dunphy.
Too many people get in a position of authority and aren't willing to get down on the floor and belly laugh with five- and six-year-olds. ~ Arnie Ball.
You have to be willing to fail, to improve. ~ Al Scates.
Men are more likely to get sports injuries than women. Except in three sports – volleyball, bowling, and gymnastics. There, women lead the pack. ~ Alicia Alvrez.
In my opinion, the teaching of volleyball technique must always be correlated with tactical tasks. ~ Viacheslav Platonov.
Don't measure yourself by what you have accomplished, but by what you should have accomplished with your ability. ~ John Wooden.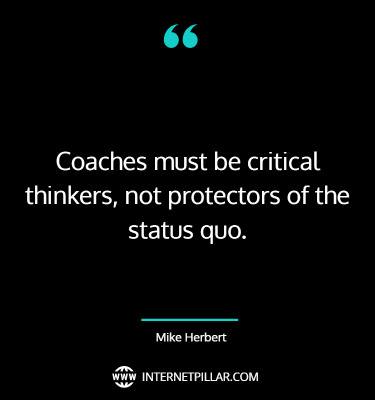 Coaches must be critical thinkers, not protectors of the status quo. ~ Mike Herbert.
It's important to just kind of get away from your sport until you miss it . . . It's about taking time to enjoy other aspects of life or learn new things. It helps rejuvenate. ~ Misty May-Treanor.
Don't ever let the ball hit the ground without a body hitting the ground with it. ~ Unknown.
Volleyball is not just a sport, it's a way to express your anger without hurting someone. ~ Unknown.
I was throwing up volleyballs today, and they were spiking them for kills. ~ Erik Hanson.
---
So these were the 73 quotes about Volleyball.
If these quotes and sayings connect with you, check out our other posts on Unpredictable quotes and Togetherness quotes.