Diamonds are formed under high pressure, giving them their unique brilliance and radiance.
Similarly, human beings are subjected to pressures and difficulties that form who we are.
We grow stronger, smarter, and more resilient when we conquer these challenges.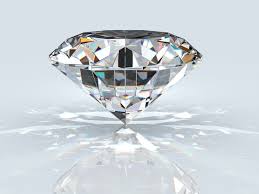 Whenever you're feeling the burden of life on your shoulders, remember that you have the capacity to shine like a diamond.
We've compiled some of the greatest diamond and pressure quotes to inspire and encourage you in this article.
---
Quotes about Diamond and Pressure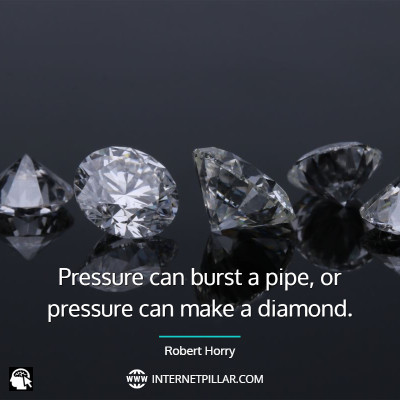 Pressure can burst a pipe, or pressure can make a diamond. ~ Robert Horry.
No pressure, no diamond. ~ Unknown.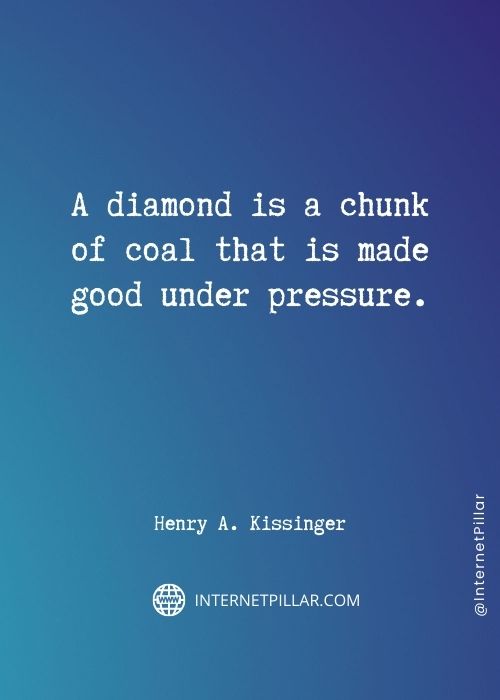 A diamond is a chunk of coal that is made good under pressure. ~ Henry A. Kissinger.
No pressure, no diamonds. ~ Thomas Carlyle.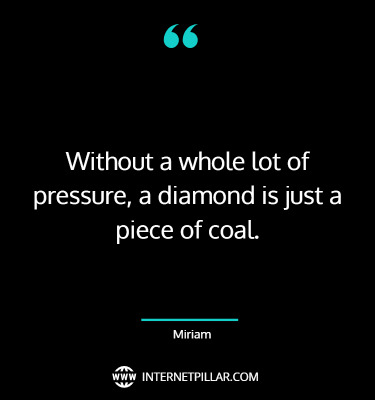 Without a whole lot of pressure, a diamond is just a piece of coal. ~ Miriam.
A diamond is a lump of coal that did well under pressure ~ Proverb.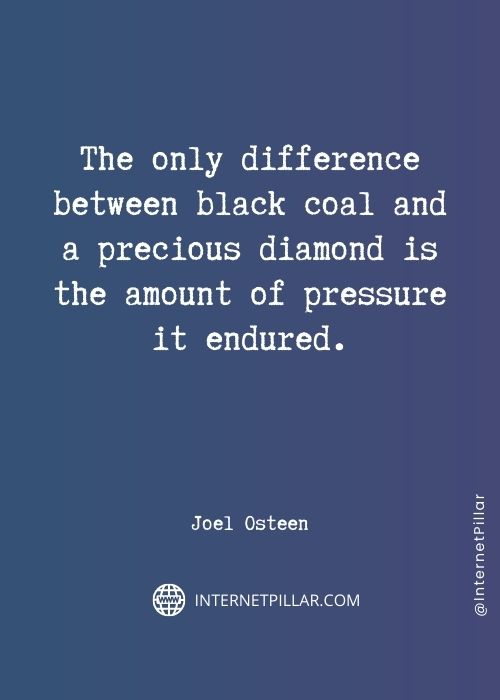 The only difference between black coal and a precious diamond is the amount of pressure it endured. ~ Joel Osteen.
Also Read: 35 Diamond in the Rough Quotes and Sayings to Find Your Worth and 63 Sad Quotes to Get Through Difficult and Tough Times
Best Diamond and Pressure Quotes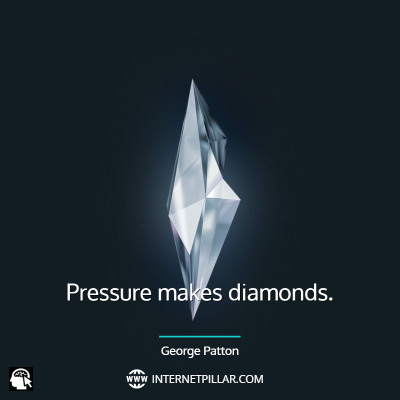 Pressure makes diamonds. ~ George Patton.
Writing is like a lump of coal. Put it under enough pressure and polish it enough and you might just end up with a diamond. Otherwise, you can burn it to keep warm. ~ A.J. Dalton.
Diamonds are formed under pressure but never forget: they are not formed overnight. ~ Unknown.
Pressure has the power to create a diamond, but it has to be the "right" pressure. ~ Shannon L. Alder.
Famous Diamond and Pressure Quotes
A diamond is proof that you sometimes have to go through a great deal of pressure before you can shine. ~ Matshona Dhliwayo.
It's not that diamonds are a girl's best friend, but it's your best friends who are your diamonds. It's your best friends who are supremely resilient, made under pressure and of astonishing value. They're everlasting; they can cut glass if they need to. ~ Gina Barreca.
When we long for life without difficulties, remind us that oaks grow strong in contrary winds and diamonds are made under pressure. ~ Peter Marshall.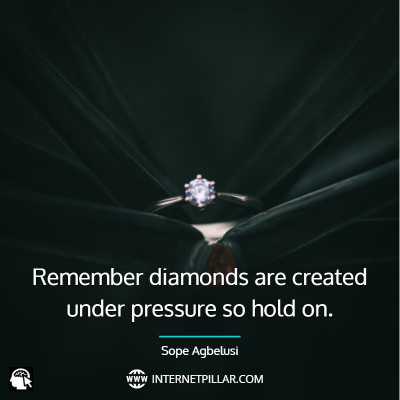 Remember diamonds are created under pressure so hold on. ~ Sope Agbelusi.
Perhaps I should just bury myself and become a diamond after thousands of years of intense pressure. ~ Lemony Snicket.
Don't be afraid of pressure. Pressure is what transforms a lump of coal into a diamond. ~ Nicky Gumbel.
Top Diamond and Pressure Quotes
A diamond doesn't start out polished and shining. It once was nothing special, but with enough pressure and time, becomes spectacular. I'm that diamond. ~ Solange Nicole.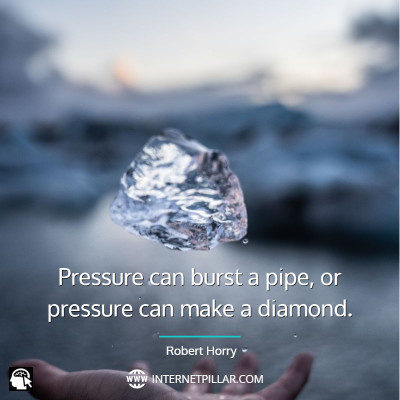 Pressure can burst a pipe, or pressure can make a diamond. ~ Robert Horry.
You don't create a diamond by rubbing it with fluffy bunny slippers. You need to apply pressure and heat. There are enough air-headed cheerleaders out there. We need more drill sergeants. ~ Julie Ann Dawson.
I don't feel pressure in a negative way. I like pressure. I feel excitement and calm at the same time. No pressure, no diamonds. I want pressure: pressure creates drama, creates emotion. ~ Conor McGregor.
The more the diamond is cut, the brighter it sparkles; and in what seems hard dealing, there God has no end in view but to perfect His people. ~ Thomas Guthrie.
---
So these were the 23 top quotes about Diamond and Pressure.
If you like these quotes and sayings, then you can also read my other posts on Friendship Changing quotes and Relationship Doubts quotes.
---
References and Sources: