Spending quality time with your family is essential for developing strong ties, sustaining good relationships, and creating long-lasting memories.
Open communication, mutual understanding, and emotional support are all possible during family time.
It promotes trust and instills vital values such as respect and empathy.
---
Table of Contents
Top 10 Family Time Quotes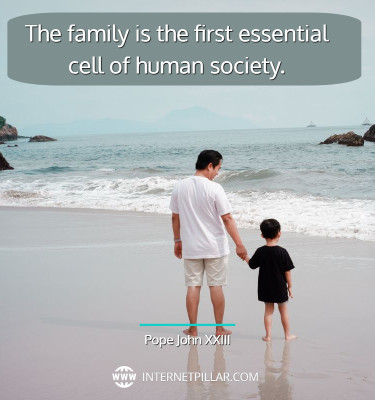 The family is the first essential cell of human society. ~ Pope John XXIII.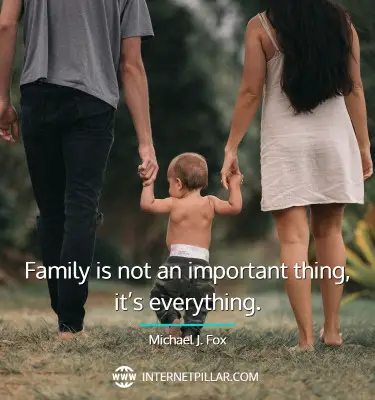 Family is not an important thing, it's everything. ~ Michael J. Fox.
Family and friends are hidden treasures, seek them and enjoy their riches. ~ Wanda Hope Carter.
My family comes first. Maybe that's what makes me different from other guys. ~ Bobby Darin.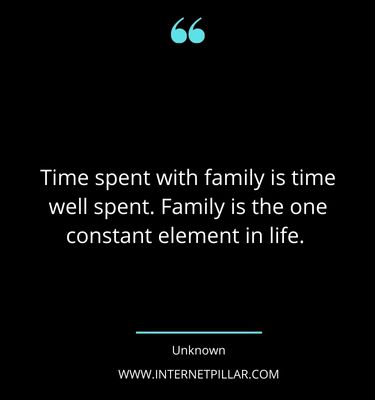 Time spent with family is time well spent. Family is the one constant element in life. ~ Unknown.
I sustain myself with the love of family. ~ Maya Angelou.
We must take care of our families wherever we find them. ~ Elizabeth Gilbert.
Spending time with family can be a rewarding experience if each of us works together. ~ Unknown.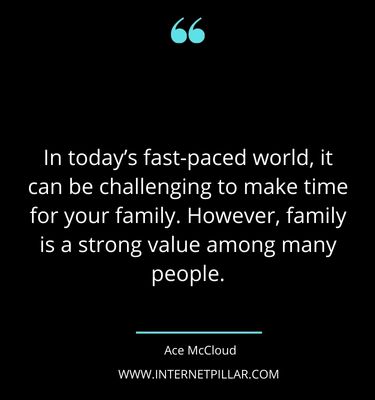 In today's fast-paced world, it can be challenging to make time for your family. However, family is a strong value among many people. ~ Ace McCloud.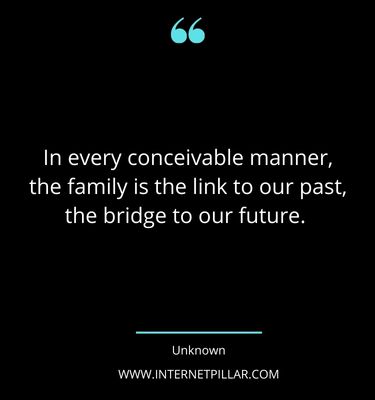 In every conceivable manner, the family is the link to our past, the bridge to our future. ~ Unknown.
Spend time with those you love. One of these days you will say either, 'I wish I had,' or 'I'm glad I did. ~ Unknown.
Other Popular Topics Quotes: 118 Best Parents Quotes and Sayings on Family Support and 65 Friends are Family Quotes for That Special Bond
Family Time Sayings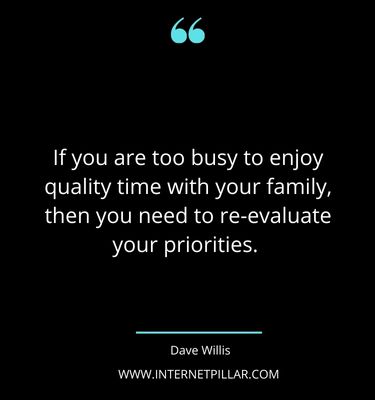 If you are too busy to enjoy quality time with your family, then you need to re-evaluate your priorities. ~ Dave Willis.
At the end of your life, you will never regret not having passed one more test, not winning one more verdict, or not closing one more deal. You will regret time not spent with a husband, a friend, a child, a parent. ~ Barbara Bush.
My family is more important than my party. ~ Zell Miller.
While we try to teach our children all about life, our children teach us what life is all about. ~ Angela Schwindt.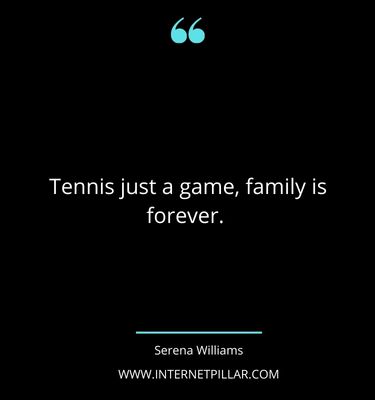 Tennis just a game, family is forever. ~ Serena Williams.
A man who doesn't spend time with his family can never be a real man. ~ Don Vito Corleone.
If you want to change the world, go home and love your family. ~ Mother Teresa.
The single most important factor in our long-term happiness is the relationships we have with our family and close friends. ~ Clayton M. Christensen.
Most of us spend too much time on what is urgent and not enough time on what is important. ~ Stephen Covey.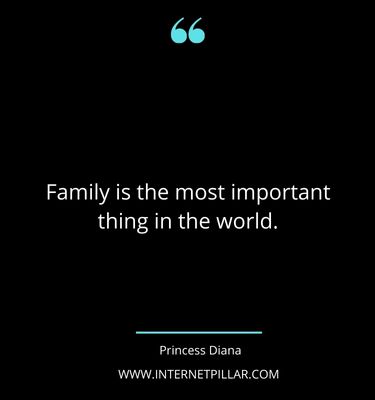 Family is the most important thing in the world. ~ Princess Diana.
No other success can compensate for failure in the home. ~ David O. McKay.
We should make some time in between and organize our life, relax ourselves and spend more time with our family, friends, and pursue our own hobbies. ~ Robert Gallagher.
My family is my life and everything else comes second as far as what's important to me. ~ Michael Imperioli.
Family Time Captions
Family and God – that is what's important. Money, cars, those are things that come and go. ~ Fabrice Muamba.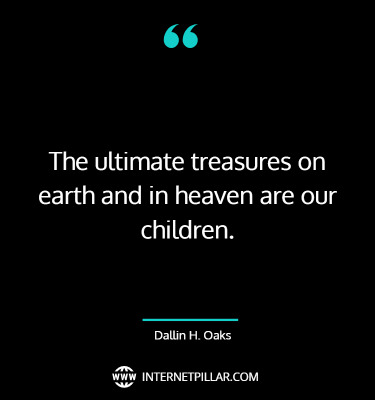 The ultimate treasures on earth and in heaven are our children. ~ Dallin H. Oaks.
Smile at each other, make time for each other in your family. ~ Mother Teresa.
A man travels the world over in search of what he needs, and returns home to find it. ~ George A. Moore.
Time spent with family is worth every second. ~ Unknown.
I have a great family, I live an amazing life. ~ John Oates.
I just like being able to spend time with my family. ~ Paula Creamer.
A family is a place where minds come in contact with one another. ~ Buddha.
Having family time to reflect on your day is the best. ~ Buddy Valastro.
Your cell phone has already replaced your watch, alarm clock and calendar. Don't let it replace your family. ~ Unknown.
Inspirational Quotes about Family Time
When in doubt, choose the kids. There will be plenty of time later to choose work. ~ Anna Quindlen.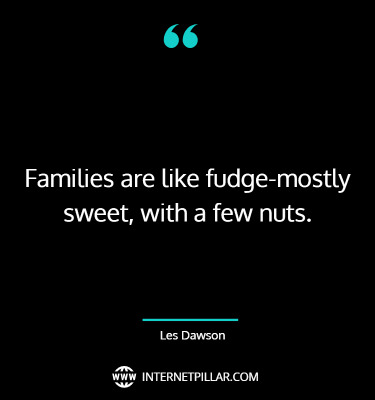 Families are like fudge-mostly sweet, with a few nuts. ~ Les Dawson.
My greatest pleasure is spending time with my family. ~ Siri Hustvedt.
For me, family always comes first; I would do anything to protect them. ~ Mark Wahlberg.
Rejoice with your family in the beautiful land of life! ~ Albert Einstein.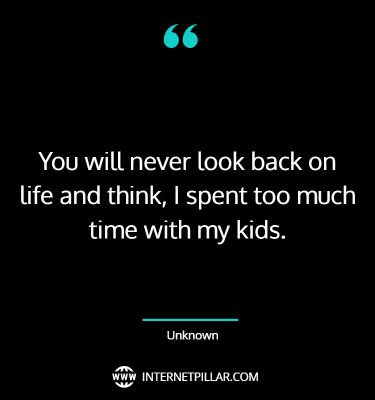 You will never look back on life and think, I spent too much time with my kids. ~ Unknown.
If you want your children to turn out well, spend twice as much time with them, and half as much money. ~ Abigail Van Buren.
Let us resolve to cherish those we love by spending meaningful time with them, doing things together, and cultivating treasured memories. ~ Dieter F. Uchtdorf.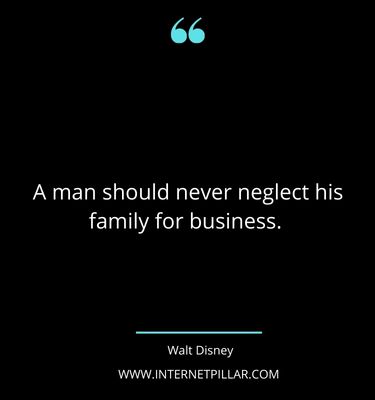 A man should never neglect his family for business. ~ Walt Disney.
Spending Quality Time With Family Quotes
To us, family means putting your arms around each other and being there. ~ Barbara Bush.
The most important time is family time. ~ Unknown.
Too much TV time, while it may seem like a fun family activity, too much of it can shift your attention from each other to the TV. ~ Jake Smith.
Spending time with family is very important to me – not the committed time, but the free time. ~ Michelle Shir-Wise.
Life is short. Time is fast. No replay. No rewind. So enjoy every moment as it comes. ~ Unknown.
Cherish your family, make time, have patience, and laugh often with them. ~ B. B. Butler.
Seeing the family is a very important part of my weekend. ~ Susannah York.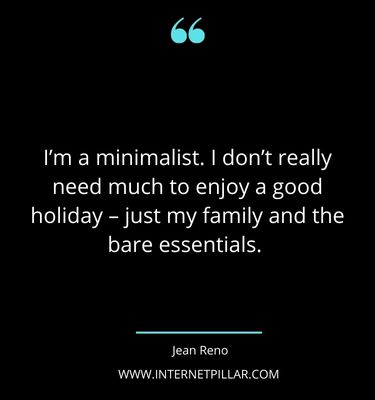 I'm a minimalist. I don't really need much to enjoy a good holiday – just my family and the bare essentials. ~ Jean Reno.
Family Quotes and Family Sayings
There's only one thing more precious than our time and that's who we spend it on. ~ Leo Christopher.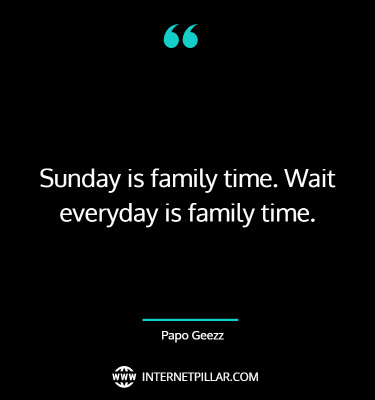 Sunday is family time. Wait everyday is family time. ~ Papo Geezz.
I'm surrounded by great friends and family. I don't know what I would do without them. ~ Emma Roberts.
I think togetherness is a very important ingredient to family life. ~ Barbara Bush.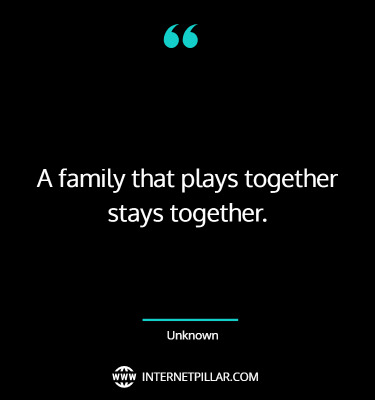 A family that plays together stays together. ~ Unknown.
Valuing time with your family does not mean you've lost your ambition. Define success for yourself. ~ Claire Shipman.
Other things may change us but we start and end with the family. ~ Unknown.
Family Time Quotes for Instagram
When you love what you have, you have everything you need. ~ Unknown.
Going home and spending time with your family and your real friends keeps you grounded. ~ Jennifer Ellison.
Family time is sacred time and should be protected and respected. ~ Boyd K. Packer.
Richard Branson advised that entrepreneurs should also take some time off from work and enjoy the company of their family or friends. ~ Norbert Richards.
Sunday, for me, is all about being home with the family with no plans. ~ John Lasseter.
Family: Small moments in time creating memories that last a lifetime. ~ Unknown.
Children will not remember you for the material things you provided, but for the feeling that you cherished them. ~ Richard L. Evans.
In family relationships love is really spelled t-i-m-e, time. ~ Dieter F. Uchtdorf.
What can you do to promote world peace? Go home and love your family. ~ Mother Teresa.
Having somewhere to go is home – having someone to love is family. Having both is a blessing. ~ Unknown.
You need to make time for your family no matter what happens in your life. ~ Matthew Quick.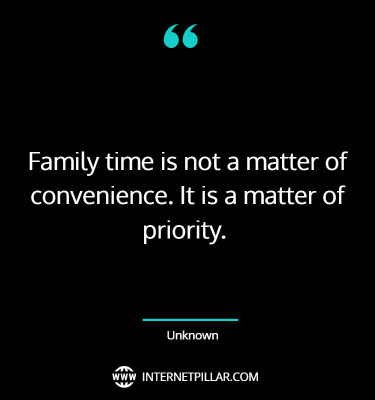 Family time is not a matter of convenience. It is a matter of priority. ~ Unknown.
Family time is the best time. ~ Carmelo Anthony.
Famous Family Time Quotes
I don't think quantity time is as special as quality time with your family. ~ Reba McEntire.
Some of the most important conversations I've ever had occurred at my family's dinner table. ~ Bob Ehrlich.
The family that plays together, stays together. ~ Unknown.
In time of test, family is best. ~ Burmese Proverb.
It is more important than ever to make our families the center of our lives and the top of our priorities. ~ L. Tom Perry.
Your children get only one childhood. Make it memorable. ~ Regina Brett.
In the end all you'll ever have in life is your family, so keep them close while you still have them around. ~ Unknown.
Every day we make deposits in the memory banks of our children. ~ Charles R Swindoll.
Spend some time this weekend on home improvement; improve your attitude toward your family. ~ Bo Bennett.
Powerful Family Time Quotes
Love your family. Spend time, be kind and serve one another. ~ Unknown.
No amount of money or success can take the place of time spent with your family. ~ Unknown.
The most important thing in the world is family and love. ~ John Woode.
You leave home to seek your fortune and, when you get it, you go home and share it with your family. ~ Anita Baker.
I have found the best way to give advice to your children is to find out what they want and then advise them to do it. ~ Harry S. Truman.
Sometimes you will never know the value of a moment until it becomes a memory. ~ Dr. Seuss.
Spend time with your family. They are the ones who will always be there for you. ~ Chandan Negi.
My family was my guide to my reality. ~ Haywood Nelson.
---
So these were the 90 quotes about Family Time.
If you like these quotes and sayings, then you can also read my other popular blog posts on the topics of Learning is Fun quotes and Life is Beautiful quotes and Niece quotes and Nephew quotes.
---
References and Sources: