Finish Strong is a powerful expression that can inspire you through difficult or apparently impossible times.
These sayings about finishing strong can inspire you to continue in following your dreams, no matter how intimidating the hurdles may look.
This approach not only lifts your spirits but also teaches you how to handle your goals for a successful life journey.
---
Finish Strong Quotes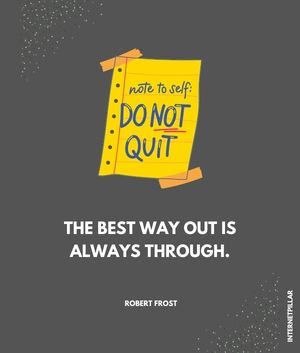 The best way out is always through. ~ Robert Frost.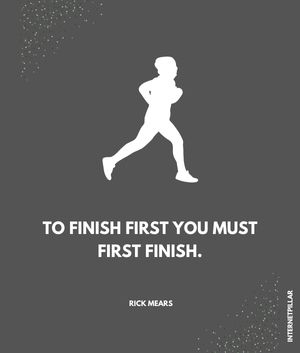 To finish first you must first finish. ~ Rick Mears.
A goal is a dream with a finish line. ~ Duke Ellington.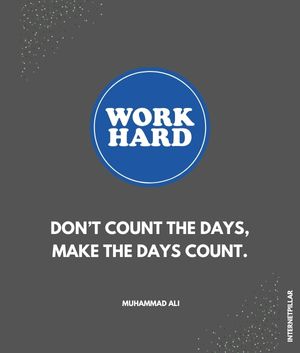 Don't count the days, make the days count. ~ Muhammad Ali.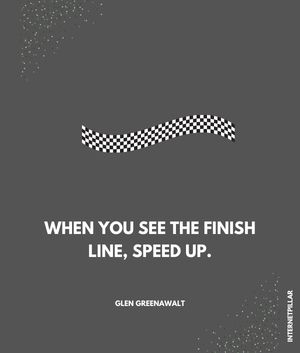 When you see the finish line, speed up. ~ Glen Greenawalt.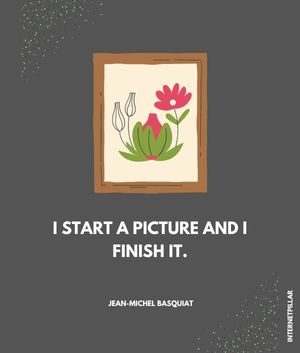 I start a picture and I finish it. ~ Jean-Michel Basquiat.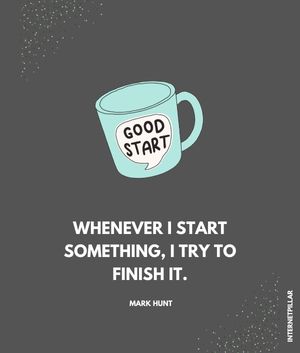 Whenever I start something, I try to finish it. ~ Mark Hunt.
Doing your best means never stop trying. ~ Benjamin Franklin.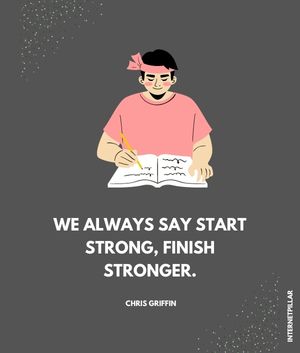 We always say start strong, finish stronger. ~ Chris Griffin.
Other Topics Quotes: 65 God Give Me Strength Quotes to Make You Strong and Courageous and 70 Quotes about Storm To Emerge Stronger
Inspiring Finish Strong Quotes
It always seems impossible until it's done. ~ Nelson Mandela.
If I fail, I try again, and again, and again. ~ Nick Vujicic.
Believe you can and you're halfway there. ~ Theodore Roosevelt.
Many will start fast, few will finish strong. ~ Gary Ryan Blair.
Stay strong, stay positive, and never give up. ~ Roy T. Bennett.
There is no failure except in no longer trying. ~ Elbert Hubbard.
It ain't how you start out, it's how you finish. ~ Tony Gonzalez.
Starting strong is good. Finishing strong is epic. ~ Robin Sharma.
Life begins at the end of your comfort zone. ~ Neale Donald Walsch.
You can have results or excuses. Not both. ~ Arnold Schwarzenegger.
You have nothing to lose by giving your best. ~ Lailah Gifty Akita.
Finishing Strong Quotes
Finish Strong: More than a statement… It's an attitude. ~ Dan Green.
Don't give up. Don't lose hope. Don't sell out. ~ Christopher Reeve.
There are no excuses. I will finish the year strong. ~ Bart Simpson.
Starting is Easy. Finishing Strong; is for the Tough. ~ Jeanette Coron.
Finishing strong is the only respectable way to finish. ~ Gary Ryan Blair.
It's not where you start – it's where you finish that counts. ~ Zig Ziglar.
There are better starters than me, but I'm a strong finisher. ~ Usain Bolt.
My grandmother always told me how you start is how you finish. ~ Bernie Mac.
It's not so important who starts the game but who finishes it. ~ John Wooden.
Don't tell me how hard you work. Tell me how much you get done. ~ James Ling.
Finish Strong Quotes For Any Challenge
A person who never made a mistake never tried anything new. ~ Albert Einstein.
You have to expect things of yourself before you can do them. ~ Michael Jordan.
You've got to be able to finish out the season on a strong note. ~ Paul Pierce.
Don't give up at halftime. Concentrate on winning the second half. ~ Paul Bryant.
Finish Strong. It's a motto, a mantra, a massive call to action ~ Gary Ryan Blair.
Do the hard jobs first. The easy jobs will take care of themselves. ~ Dale Carnegie.
It's the extra effort after you've done your best that creates victory. ~ Lou Holtz.
Definiteness of purpose is the starting point of all achievement. ~ W. Clement Stone.
There are two kinds of people, those who finish what they start and so on. ~ Robert Byrne.
When you combine finish with strong, you create a powerful platform for action. ~ Dan Green.
Even if you're on the right track, you'll get run over if you just sit there. ~ Will Rogers.
When it comes to fighting for your dreams, be a dragon. Breathe fire. ~ Richelle E. Goodric.
No matter what you're going through, there's a light at the end of the tunnel. ~ Demi Lovato.
Best Finish Strong Quotes and Sayings
Failure will never overtake me if my determination to succeed is strong enough. ~ Og Mandino.
If the word quit is part of your vocabulary, then the word finish is likely not. ~ B.G. Jett.
Great is the art of beginning, but greater is the art of ending. ~ Henry Wadsworth Longfellow.
Go as far as you can see; when you get there, you'll be able to see further. ~ Thomas Carlyle.
Everything ends; you just have to figure out a way to push to the finish line. ~ Jesse Itzler.
When I start something, I have to finish it, and I'm a super perfectionist, too. ~ Kali Uchis.
The hardest part for me is to finish a track. I start new projects all the time. ~ Martin Garrix.
If you're doing your best, you won't have any time to worry about failure. ~ J. Jackson Brown Jr.
Things may come to those who wait, but only the things left by those who hustle. ~ Abraham Lincoln.
Nothing liberates our greatness like the desire to help, the desire to serve. ~ Marianne Williamson.
What kind of competitor sees the finish line and slows down…always finish strong! ~ Gary Ryan Blair.
Finish Strong Quotes On Success In Life
That's one thing you learn in sports. You don't give up; you fight to the finish. ~ Louis Zamperini.
If God hadn't rested on Sunday, He would have had time to finish the world. ~ Gabriel Garcia Marquez.
Remember no matter how fast you run, you can't be the winner if you don't finish. ~ Israelmore Ayivor.
A ferocious concentration and fanatical execution is what you need to finish strong. ~ Gary Ryan Blair.
Push! You have made it halfway through the week. You have the strength to finish strong. ~ SJ Hastings.
If you say you're going to do something, you do it. If you start it, you finish it. ~ Robert Griffin III.
I realized the secret to success is finishing! And not just finishing, but finishing strong! ~ Eric Thomas.
To succeed in life in today's world, you must have the will and tenacity to finish the job. ~ Chin-Ning Chu.
I kind of believe that, whenever possible, you should finish the job that you set out to do. ~ Eric Garcetti.
Never give up. Today is hard, tomorrow will be worse, but the day after tomorrow will be sunshine. ~ Jack Ma.
If you fall behind, run faster. Never give up, never surrender, and rise up against the odds. ~ Jesse Jackson.
Motivational Finish Strong Quotes
One lesson learned is you've got to finish the scenario with excellence. You just cannot stop. ~ Satya Nadella.
Nice guys finish first. If you don't know that, then you don't know where the finish line is. ~ Garry Shandling.
You can't go back and change the beginning, but you can start where you are and change the ending. ~ C.S. Lewis.
Start strong, stay strong, and finish strong by remembering why you started in the first place. ~ Ralph Marston.
I do the very best I know-how, the very best I can, and I mean to keep on doing so until the end. ~ Abraham Lincoln.
The last thing you want to do is finish playing or doing anything and wish you would have worked harder. ~ Derek Jeter.
We are going to finish this picture just the way I want it… because you cannot compromise an artist's vision. ~ Ed Wood.
You can't finish what you don't start, and you should never start what you're not committed to finish. ~ Gary Ryan Blair.
No matter who you are or what you do, embrace the challenge to first start with the goal to finish strong. ~ Andy Andrews.
Famous Finish Strong Quotes
You never make it, especially in this industry where you constantly churn out stuff, things. You never finish. ~ Tom Ford.
You want to structure something that has form and that builds the right dynamic from start to finish. ~ Lindsey Buckingham.
Although no one can go back and make a brand new start, anyone can start from now and make a brand new ending. ~ Carl Bard.
Most people don't finish strong, but some do. And those that do continually get the treasures of their effort. ~ Brian Robben.
It's one thing to have the faith to get started, but it's another thing to have the fortitude to finish strong. ~ Kami Dempsey.
The difference between the people who make it across the finish line and everyone else is one simple thing: an action plan. ~ John Tesh.
Stopping at third adds no more to the score than striking out. It doesn't matter how well you start if you fail to finish. ~ Billy Sunday.
I'm always thinking about future projects and at the same time trying to finish the project you're in the middle off. ~ Jerry Lewis.
It is not how you start the race or where you are during the race, it is how you cross the finish line that will matter. ~ Robert D. Hales.
What people remember is the beginning and the end…how we start, and how we finish…therefore start fast and finish strong. ~ Gary Ryan Blair.
My schedule is always tight. But I like to have the pressure of having to finish doing something; it gives me an added edge. ~ Wynton Marsalis.
Finishing strong is the attitude of believing you can do something and having the courage and determination to see it through to the end. ~ Brad Larsen.
Whatever it takes to finish things, finish. You will learn more from a glorious failure than you ever will from something you never finished. ~ Neil Gaiman.
Desire is the starting point of all achievement, not a hope, not a wish, but a keen pulsating desire which transcends everything. ~ Napoleon Hill.
One should always try to do the best you possibly can. I'm not in a race to the finish line – I won't put anything out until it's completely ready. ~ L'Wren Scott.
The best feeling I ever get is when I finish a song, and it exists, and it didn't exist before, and now it's there, and it makes me feel a certain way. ~ Conor Oberst.
---
I hope this amazing collection of quotes on finish strong will get you going towards your dreams.
If these quotes motivated you, then you are requested to share them with others as well.
Also Read: Self Awareness Quotes and Self-Made Quotes and Challenge Yourself Quotes.
References: