In order to achieve success and personal growth, you must "challenge yourself."
This proactive approach involves going outside of your comfort zone, trying with new ideas and adopting an attitude of constant improvement.
Taking up new hobbies, acquiring new skills, creating ambitious goals, or simply adopting a fresh point of view are all ways to challenge oneself.
It is about cultivating curiosity, resilience and flexibility, all of which are essential for personal and professional success.
The more you push yourself for improvement, the more you will learn and improve. You'll acquire new experiences, expand your knowledge and find your untapped potential.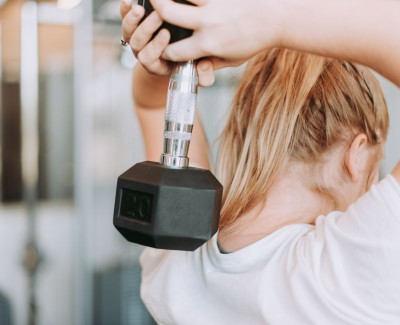 Every problem is a chance for personal development. Accept these possibilities and you'll be well on your path to attaining life success.
This strategy will not only benefit your personal development, but it will also improve your work chances, relationships and general quality of life.
So challenge yourself and accept the process of self-improvement and continual learning.
---
Best Challenge Yourself Quotes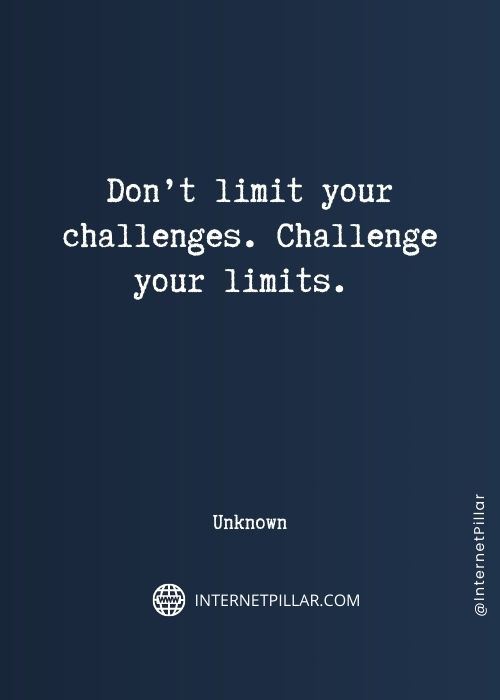 Don't limit your challenges. Challenge your limits. ~ Unknown.
Being challenged in life is inevitable, being defeated is optional. ~ Roger Crawford.
It's not that I'm so smart, it's just that I stay with problems longer. ~ Albert Einstein.
Confidence is something you create when you believe in yourself. ~ Unknown.
Challenges are the key in life. You always have to challenge yourself and try to get to different states. ~ Hiromi.
There is a fine line between challenging yourself and overwhelming yourself. ~ Brittany Burgunder.
I really do believe that if you don't challenge yourself and risk failing, that it's not interesting. ~ Julie Taymor.
Find a group of people who challenge and inspire you, spend a lot of time with them, and it will change your life forever. ~ Amy Poehler.
My mother taught me that to maximize your philanthropic potential, you need to constantly challenge your capabilities and put yourself in situations that are not always comfortable. Through her example, I discovered that there is no more beautiful way to live a life than to live a life of service. ~ Laura Arrillaga-Andreessen.
When faced with a challenge, look for a way, not a way out. ~ David Weatherford.
Every day, you have to prove yourself and convince – move forward and challenge yourself. And doubt all the time. ~ Christine Lagarde.
Related Quotes: 70 Fear Quotes to Inspire You to Challenge Your Fears and 90 Finish Strong Quotes to Challenge Yourself
Inspiring Challenge Yourself Quotes
You're not meant to do what is easy. You're meant to challenge yourself. ~ Justin Timberlake.
Our ability to handle life's challenges is a measure of our strength of character. ~ Les Brown.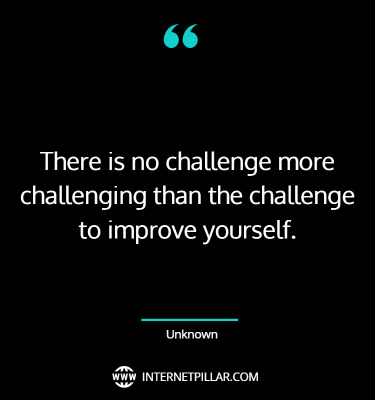 There is no challenge more challenging than the challenge to improve yourself. ~ Unknown.
Challenge yourself every day to do better and be better. Remember, growth starts with a decision to move beyond your present circumstances. ~ Robert Tew.
Once in a while it's good to challenge yourself in a way that's really daunting. ~ Alan Cumming.
Challenges are an opportunity to test you and rise to to the next level. ~ Angelica Montrose.
When we least expect it, life sets us a challenge to test our courage and willingness to change. ~ Paulo Coelho.
Begin with your daily life. Take your life as a challenge and try to bring yourself into harmony with each thing in your life. ~ Frederick Lenz.
Famous Challenge Yourself Quotes
Life is all about facing new challenges. ~ Kostya Tszyu.
Just keep challenging yourself. I think that's a great thing. ~ Yuichiro Miura.
Challenge yourself; it's the only path which leads to growth. ~ Morgan Freeman.
A trap is only a trap if you don't know about it. If you know about it, it's a challenge. ~ China Melville.
Every once in a while you need to challenge yourself and learn new things. ~ Amit Ray.
Challenge yourself to be uncomfortable, push past the apathy, and laziness and fear. Otherwise, the next day you're going to have two things you don't want to do, then three and four and five, and pretty soon, you can't even get back to the first thing. ~ Tim S Grover.
If the material is challenging, it forces you to challenge yourself when handling it. ~ Joel Coen.
Life is full of challenges, but these challenges are only given to you because God knows your faith is strong enough to get you through them. ~ Unknown.
Accept the challenges so that you can feel the exhilaration of victory. ~ George S Patton.
There is good in everything; it's just how you choose to look at it. Everything that's worth it has a price. For me to be a model – I had to leave my family. Do you think I liked that? No! There are sacrifices. Life is meant to be a challenge, because challenges are what make you grow. ~ Gisele Bundchen.
Motivational Challenge Yourself Quotes
Challenge yourself with something you know you could never do, and what you'll find is that you can overcome anything. ~ Unknown.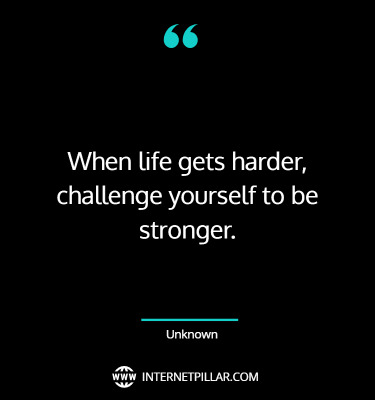 When life gets harder, challenge yourself to be stronger. ~ Unknown.
Be your biggest competitor – challenge yourself each day to be better than you were yesterday. ~ Kaoru.
If there's no challenge in your life, then there's no enjoyment in your life. ~ David Tian Ph.D.
Challenge yourself to be an example of change. ~ Debasish Mridha.
Constantly challenge yourself. ~ Unknown.
You can take your fitness seriously, but not yourself. That's the most difficult part: not to relax. That's the most difficult challenge I'm facing every fight. ~ Wladimir Klitschko.
If you take away print and embroidery, you have to challenge yourself a bit more on the cut. ~ Joseph Altuzarra.
Inspirational Challenge Yourself Quotes
If you're offered a seat on a rocket ship, don't ask what seat! Just get on. ~ Sheryl Sandberg.
Keep training harder and always challenge yourself. ~ Jose Aldo.
Your calm mind is the ultimate weapon against your challenges. So relax. ~ Bryant McGill.
Celebrate life in all its glory – challenge yourself to let the routine sing, and the new dance. ~ Maximillian Degenerez.
Embrace each challenge in your life as an opportunity for self-transformation. ~ Bernie Siegel.
Unless you challenge yourself, you cannot grow. Mindful leadership is the art of growing by challenging the physical, mental, emotional, and spiritual imposed limits on the self. ~ Amit Ray.
Challenge yourself, jump off the deep end and learn to swim. ~ Carson Kressley.
I'm functioning on a lung and a half, but I have proved that it's possible to challenge yourself. ~ Stefanie Powers.
A new challenge keeps the brain kicking and the heart ticking. ~ EA Bucchianeri.
Set goals, challenge yourself, and achieve them. Live a healthy life… and make every moment count. Rise above the obstacles, and focus on the positive. ~ Robert H Goddard.
Top Challenge Yourself Quotes
Life is much more fun when you think of your efforts and how it can change the world! Challenge yourself! ~ Michael Teoh.
I am not the bravest or smartest person, but I'm courageous enough to dream big, challenge myself and take bold risks. ~ Richard Branson.
Keep challenging yourself to think better, do better, and be better. ~ Robin Sharma.
Challenges are what makes life interesting and overcoming them is what makes life meaningful. ~ Joshua J Marine.
Challenge yourself with something you know you could never do, and what you'll find is that you can overcome anything soon. ~ Donnell Rawlings.
The only way to grow is to challenge yourself. ~ Ashley Tisdale.
I try to avoid looking forward or backward, and try to keep looking upward. ~ Charlotte Bronte.
The greatest glory in living lies not in never falling, but in rising every time we fall. ~ Nelson Mandela.
If you can't fly then run, if you can't run then walk, if you can't walk then crawl, but whatever you do you have to keep moving forward. ~ Martin Luther King Jr.
Powerful Challenge Yourself Quotes
While he did not have faith and passion he had many challenges to overcome. It was not an easy ride to success, but his through his faith and a passion he did make it. ~ Catherine Pulsifer.
Always challenge yourself for getting the best in you. ~ Anas Khan.
I think in life, if you continue to challenge yourself, you can pride yourself in what you continuously accomplish. ~ J.R. Martinez.
I don't run away from a challenge because I am afraid. Instead, I run towards it because the only way to escape fear is to trample it beneath your foot. ~ Natalie Comaneci.
Unless you try to do something beyond what you have already mastered. You will never grow. ~ Ralph Waldo Emerson.
---
So these were the 65 popular quotes about Challenge Yourself.
If you like these quotes and sayings, then you can also read my other popular blog posts on the topics of Blue Sky quotes and Buddhist Quotes on Animals.
---
Resources and References: