Grace quotes serve as a beacon of hope and inspiration when life's challenges become overwhelming.
These quotes, often derived from notable figures, primarily revolve around the concept of grace in Christianity.
Grace is the embodiment of God's mercy, love and divine assistance bestowed upon humanity. During moments of despair, relying on God's grace can lead to finding solace and a pathway out of adversity.
The empowering messages encapsulated in these grace quotes aim to remind you of God's omnipresence and His role as a vigilant protector.
Believing that God wouldn't burden you with challenges beyond your capacity to handle, faith in His grace is a testament to trust in His better plans for you.
Sharing these grace quotes with your friends, family and loved ones can serve as an inspirational gesture, reminding them of the unfailing support and divine grace of God during trying times.
---
Grace Quotes That Will Change Your Life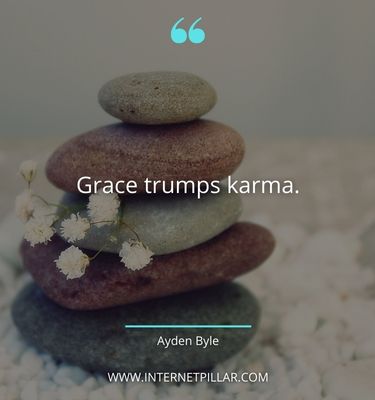 Grace trumps karma. ~ Ayden Byle.
Feel your grace and beauty. ~ Adrienne Posey.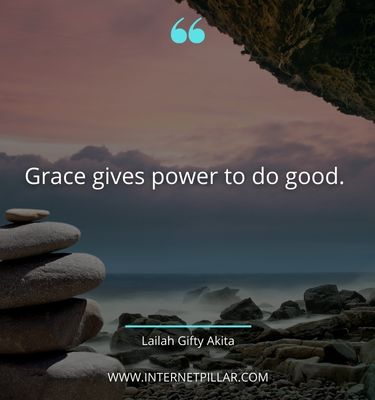 Grace gives power to do good. ~ Lailah Gifty Akita.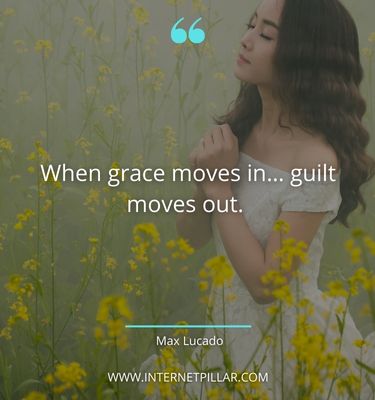 When grace moves in… guilt moves out. ~ Max Lucado.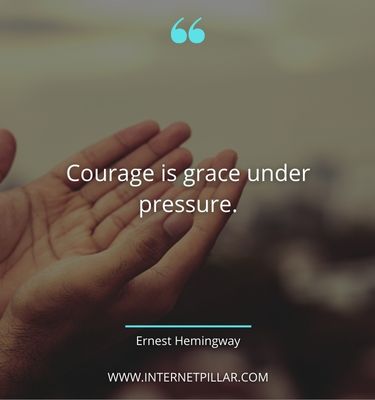 Courage is grace under pressure. ~ Ernest Hemingway.
Grace is the growth of goodness. ~ Lailah Gifty Akita.
I am redeemed and saved by grace. ~ Lailah Gifty Akita.
Immerse yourself in the curriculum of grace. ~ Max Lucado.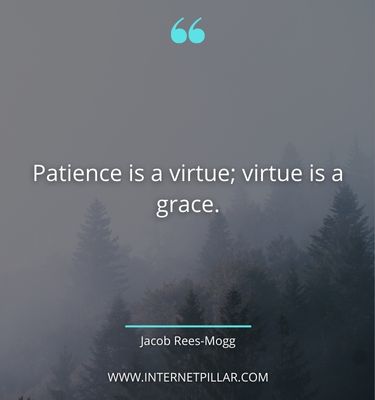 Patience is a virtue; virtue is a grace. ~ Jacob Rees-Mogg.
Grace Quotes That Will Help Lighten Your Heavy Load
Grace, like water flows to the lowest part. ~ Philip Yancey.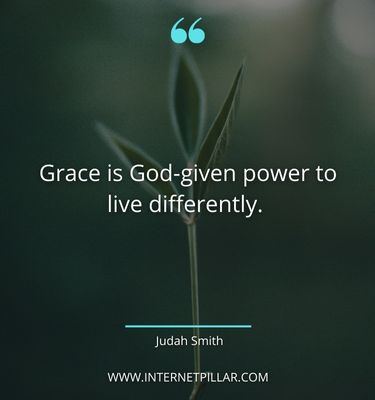 Grace is God-given power to live differently. ~ Judah Smith.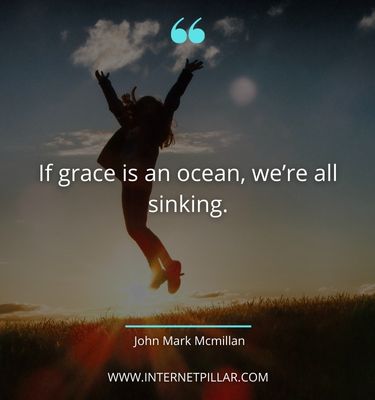 If grace is an ocean, we're all sinking. ~ John Mark Mcmillan.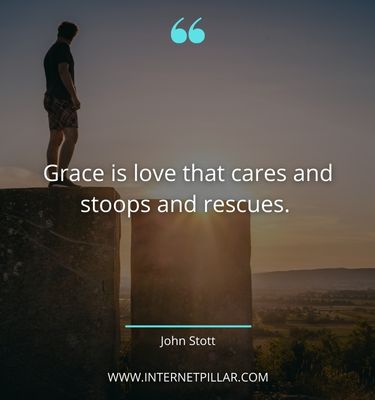 Grace is love that cares and stoops and rescues. ~ John Stott.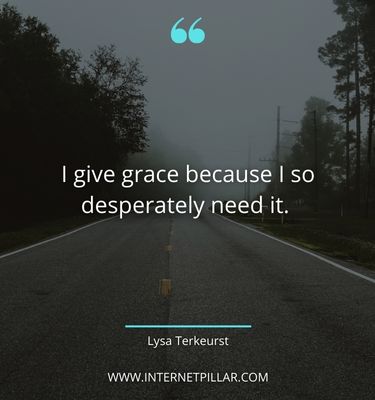 I give grace because I so desperately need it. ~ Lysa Terkeurst.
Will is to grace as the horse is to the rider. ~ Saint Augustine.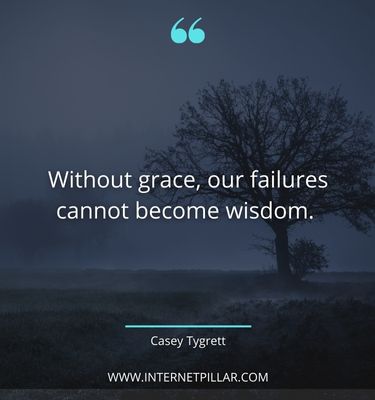 Without grace, our failures cannot become wisdom. ~ Casey Tygrett.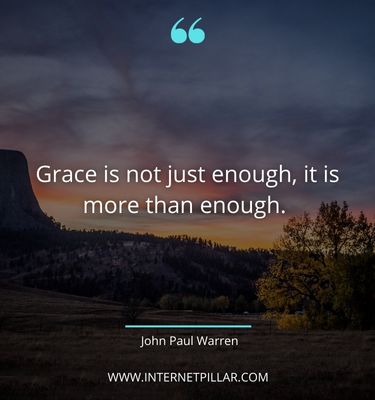 Grace is not just enough, it is more than enough. ~ John Paul Warren.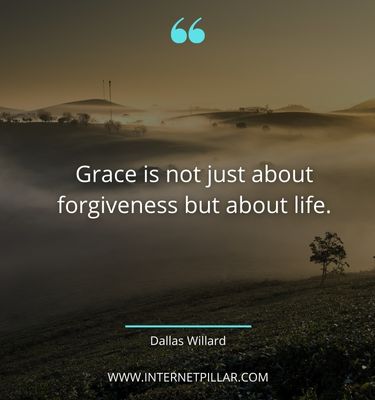 Grace is not just about forgiveness but about life. ~ Dallas Willard.
Famous Quotes and Sayings about Grace
Grace is to the body what good sense is to the mind. ~ Rochefoucauld.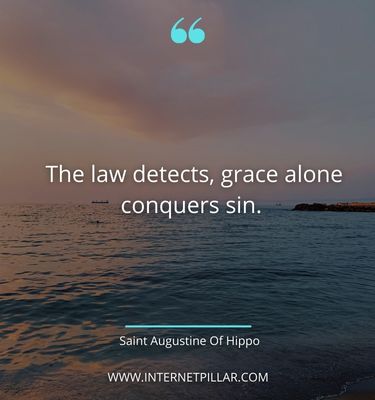 The law detects, grace alone conquers sin. ~ Saint Augustine Of Hippo.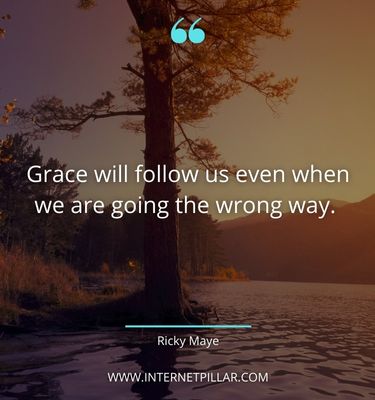 Grace will follow us even when we are going the wrong way. ~ Ricky Maye.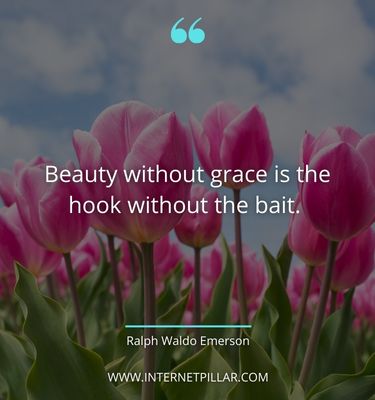 Beauty without grace is the hook without the bait. ~ Ralph Waldo Emerson.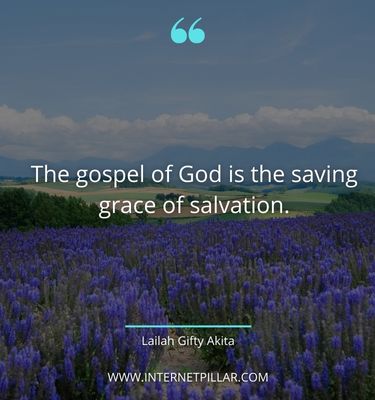 The gospel of God is the saving grace of salvation. ~ Lailah Gifty Akita.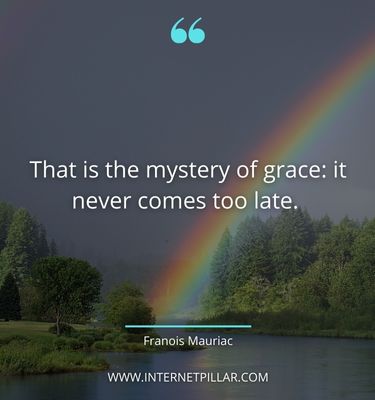 That is the mystery of grace: it never comes too late. ~ Franois Mauriac.
Grace Quotes for the Challenging Days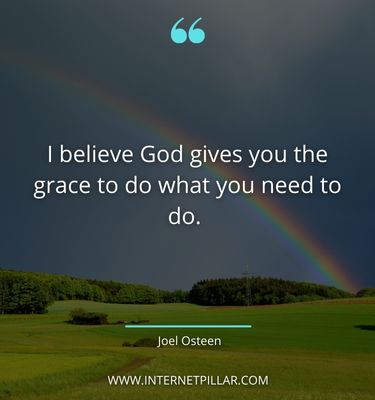 I believe God gives you the grace to do what you need to do. ~ Joel Osteen
The law works fear and wrath; grace works hope and mercy. ~ Martin Luther.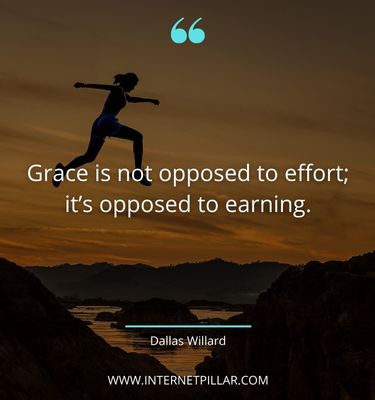 Grace is not opposed to effort; it's opposed to earning. ~ Dallas Willard.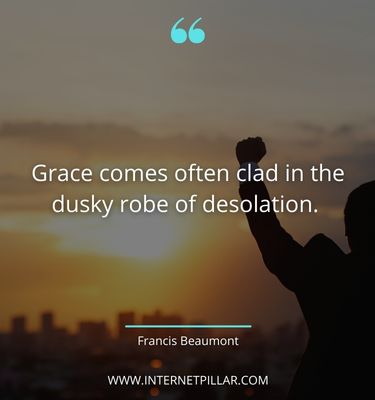 Grace comes often clad in the dusky robe of desolation. ~ Francis Beaumont.
Grace is free sovereign favor to the ill-deserving. ~ Benjamin B. Warfield.
Also read: Inspirational Quotes about Life and Struggles and Church Quotes.
Quotes about Grace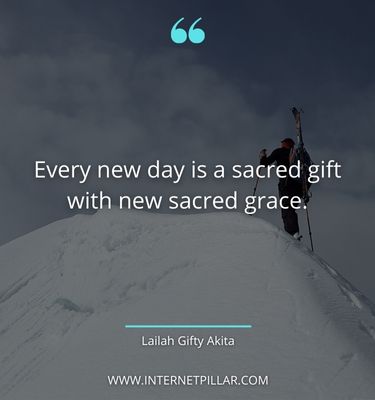 Every new day is a sacred gift with new sacred grace. ~ Lailah Gifty Akita.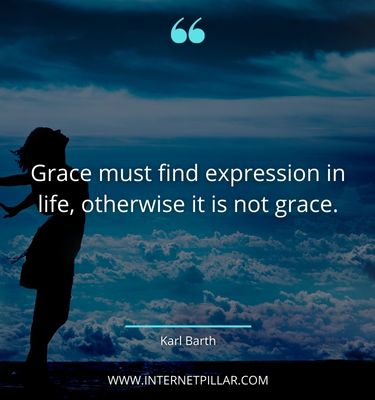 Grace must find expression in life, otherwise it is not grace. ~ Karl Barth.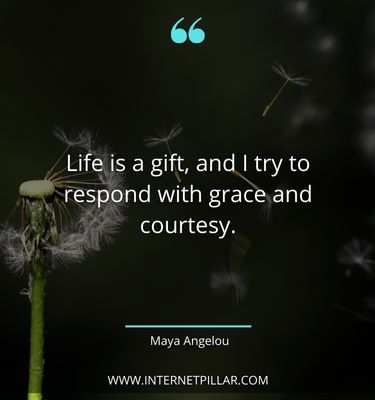 Life is a gift, and I try to respond with grace and courtesy. ~ Maya Angelou.
God's mercy and grace give me hope, for myself, and our world. ~ Billy Graham.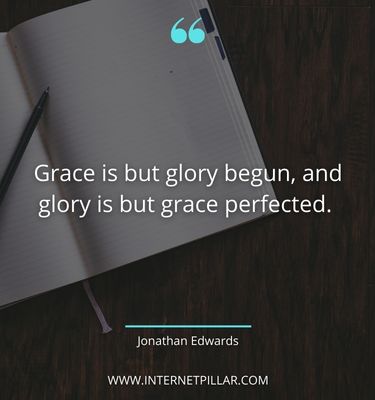 Grace is but glory begun, and glory is but grace perfected. ~ Jonathan Edwards.
Grace Sayings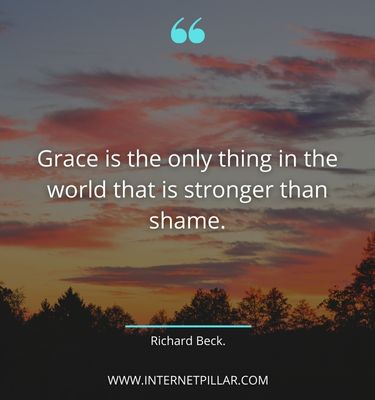 Grace is the only thing in the world that is stronger than shame. ~ Richard Beck.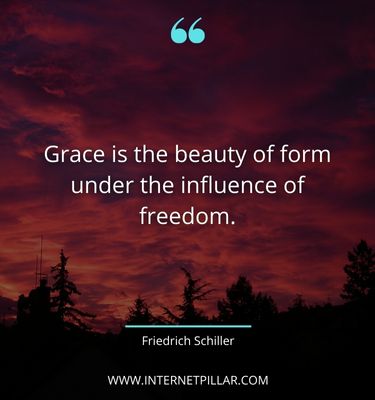 Grace is the beauty of form under the influence of freedom. ~ Friedrich Schiller.
We are born broken. We live mending. The grace of God is the glue. ~ Eugene O'Neill.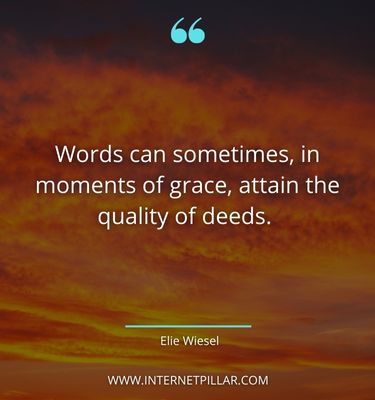 Words can sometimes, in moments of grace, attain the quality of deeds. ~ Elie Wiesel.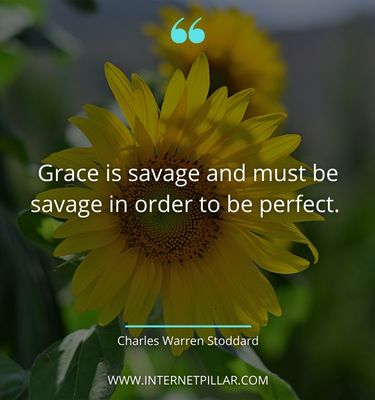 Grace is savage and must be savage in order to be perfect. ~ Charles Warren Stoddard.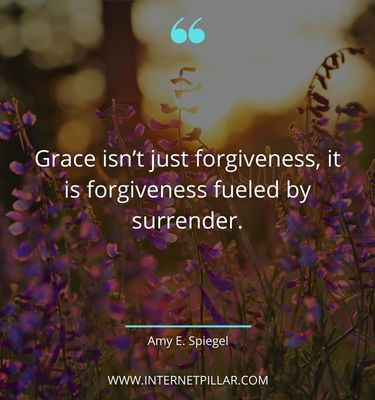 Grace isn't just forgiveness, it is forgiveness fueled by surrender. ~ Amy E. Spiegel.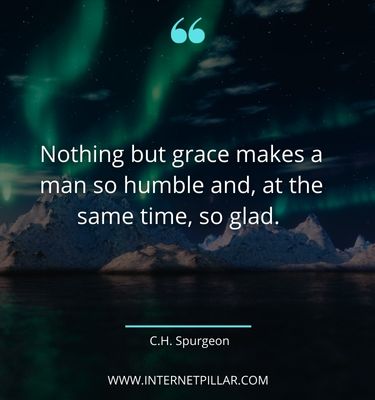 Nothing but grace makes a man so humble and, at the same time, so glad. ~ C.H. Spurgeon.
Grace Quotes about God's Grace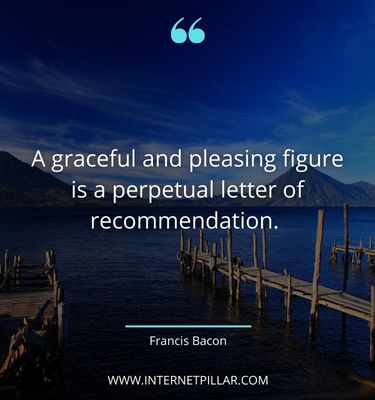 A graceful and pleasing figure is a perpetual letter of recommendation. ~ Francis Bacon.
The higher a man is in grace. The lower he will be in his own esteem. ~ Charles Spurgeon.
Grace puts its hand on the boasting mouth, and shuts it once for all. ~ Charles Spurgeon.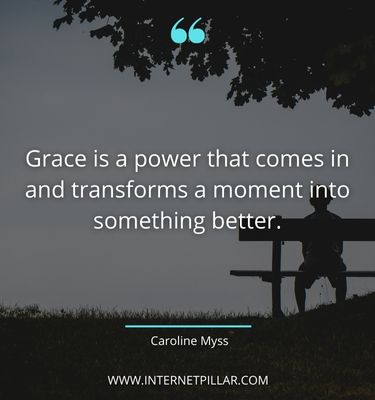 Grace is a power that comes in and transforms a moment into something better. ~ Caroline Myss.
Grace is the love that gives, that loves the unlovely and the unlovable. ~ Oswald C. Hoffmann.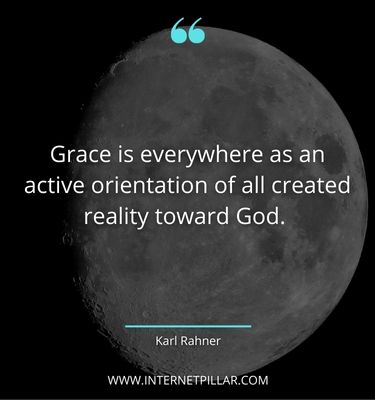 Grace is everywhere as an active orientation of all created reality toward God. ~ Karl Rahner.
In God's mercy and grace, He forgives us and still loves us despite ourselves. ~ Jeanette Duby.
Whatever is graceful is virtuous, and whatever is virtuous is graceful. ~ Marcus Tullius Cicero.
Best Grace Quotes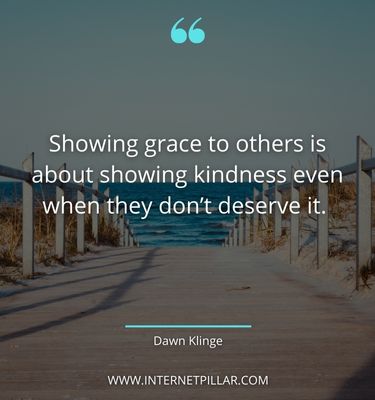 Showing grace to others is about showing kindness even when they don't deserve it. – Dawn Klinge.
Abounding sin is the terror of the world, but abounding grace is the hope of mankind. ~ A.W. Tozer.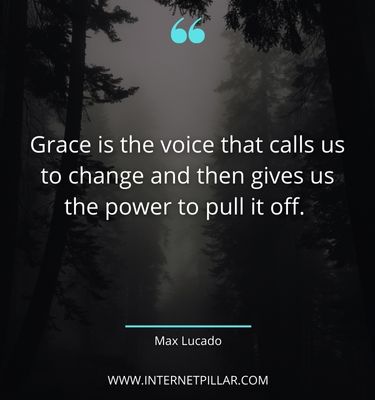 Grace is the voice that calls us to change and then gives us the power to pull it off. ~ Max Lucado.
When life doesn't meet your expectations, it was important to take it with grace. ~ Patricia Briggs.
Grace saves us from life without God – even more, it empowers us for life with God. ~ Richard Foster.
Grace tried is better than grace, and more than grace; it is glory in its infancy. ~ Samuel Rutherford.
Life is full of awe and grace and truth, mystery and wonder. I live in that atmosphere. ~ Dion DiMucci.
Quotes about Grace of God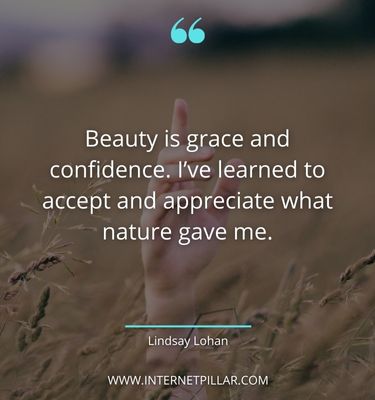 Beauty is grace and confidence. I've learned to accept and appreciate what nature gave me. ~ Lindsay Lohan.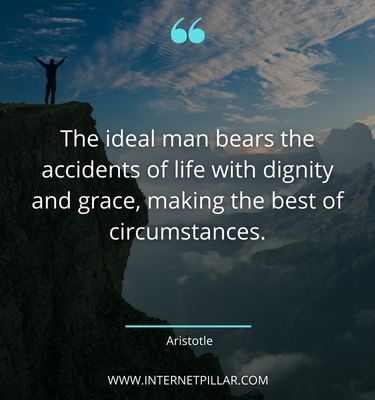 The ideal man bears the accidents of life with dignity and grace, making the best of circumstances. ~ Aristotle.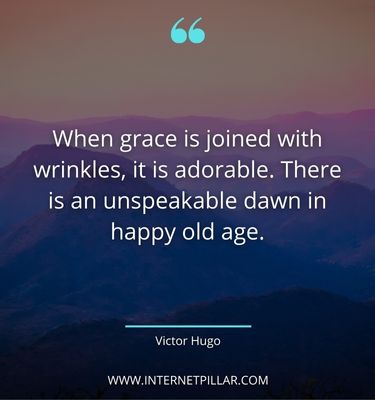 When grace is joined with wrinkles, it is adorable. There is an unspeakable dawn in happy old age. ~ Victor Hugo.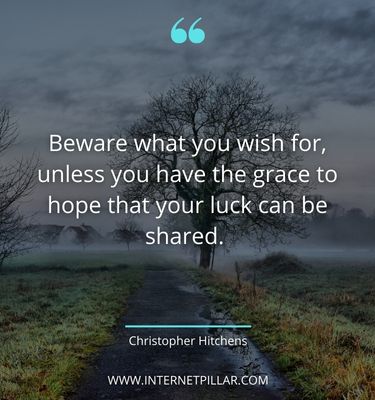 Beware what you wish for, unless you have the grace to hope that your luck can be shared. ~ Christopher Hitchens.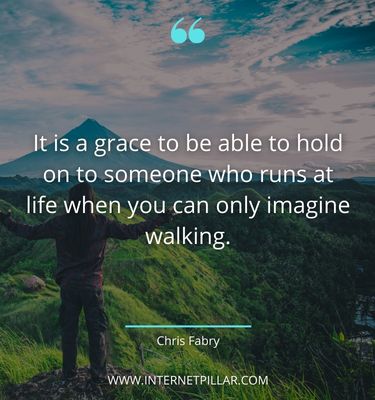 It is a grace to be able to hold on to someone who runs at life when you can only imagine walking. ~ Chris Fabry.
Powerful Grace Quotes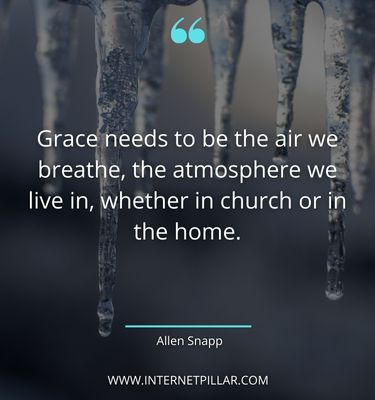 Grace needs to be the air we breathe, the atmosphere we live in, whether in church or in the home. ~ Allen Snapp.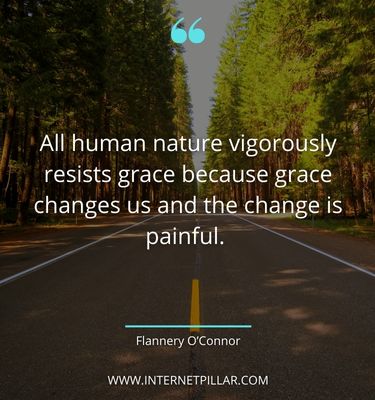 All human nature vigorously resists grace because grace changes us and the change is painful. ~ Flannery O'Connor.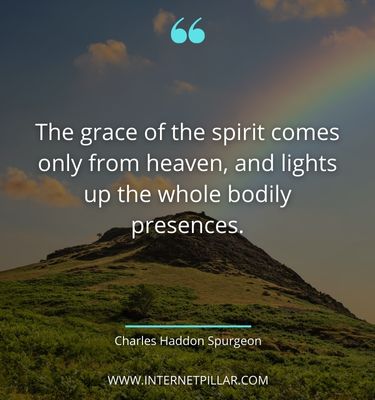 The grace of the spirit comes only from heaven, and lights up the whole bodily presences. ~ Charles Haddon Spurgeon.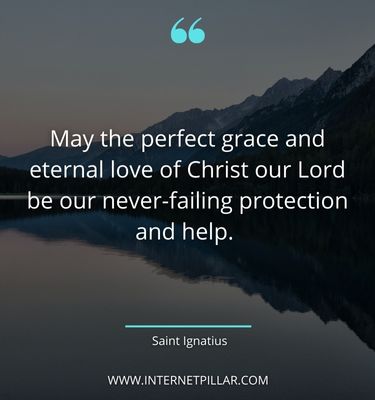 May the perfect grace and eternal love of Christ our Lord be our never-failing protection and help. ~ Saint Ignatius.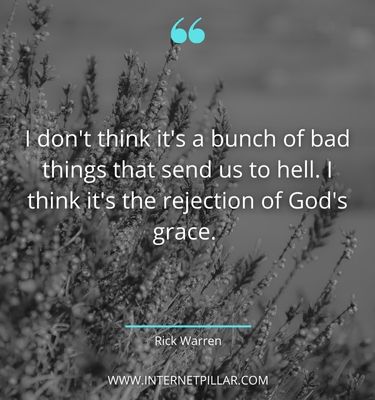 I don't think it's a bunch of bad things that send us to hell. I think it's the rejection of God's grace. ~ Rick Warren.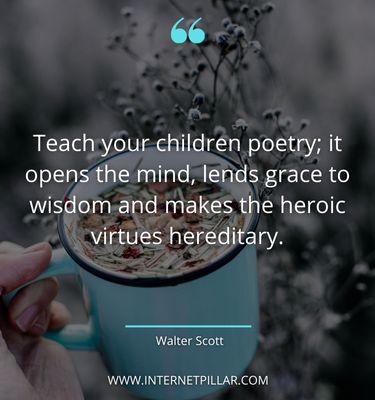 Teach your children poetry; it opens the mind, lends grace to wisdom and makes the heroic virtues hereditary. ~ Walter Scott.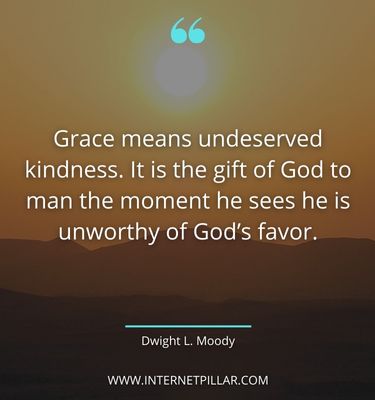 Grace means undeserved kindness. It is the gift of God to man the moment he sees he is unworthy of God's favor. ~ Dwight L. Moody.
---
So these were the 67 quotes about Grace to help you lighten the load.
If you like these quotes, then you can also read our other posts on Heart Quotes to Follow Your Heart and Prayer Quotes for Encouragement and Inspiration and Cartoon Characters Quotes for Inspiration.