Embracing a "Growth Mindset" entails the unwavering belief that one can continually enhance their life through dedication, hard work and acquiring new skills.
To experience ongoing growth in life, it's essential to remain open to learning from events and experiences that surround us.
Some individuals mistakenly assume that learning ceases upon completing formal education, but this couldn't be further from the truth!
Growth mindset quotes can serve as powerful reminders of the importance of lifelong learning.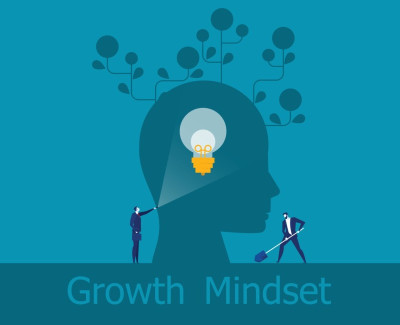 Indeed, every moment presents an opportunity for growth and learning, including while reading this very article.
However, learning becomes truly effective when you apply the wisdom and knowledge gained to your daily life.
These growth mindset quotes can serve as catalysts for personal development and the pursuit of success, inspiring you to continually evolve and flourish.
---
Top 10 Growth Mindset Quotes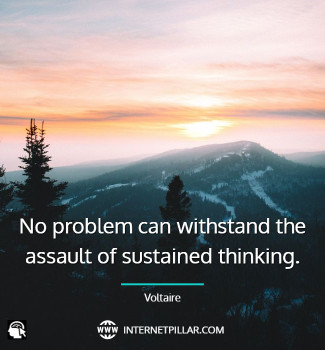 No problem can withstand the assault of sustained thinking. ~ Voltaire.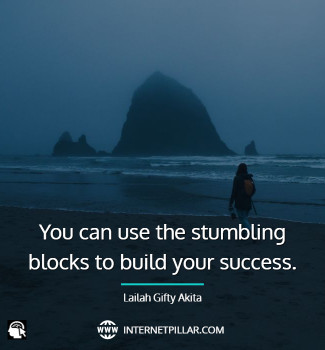 You can use the stumbling blocks to build your success. ~ Lailah Gifty Akita.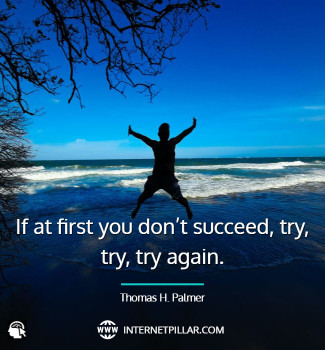 If at first you don't succeed, try, try, try again. ~ Thomas H. Palmer.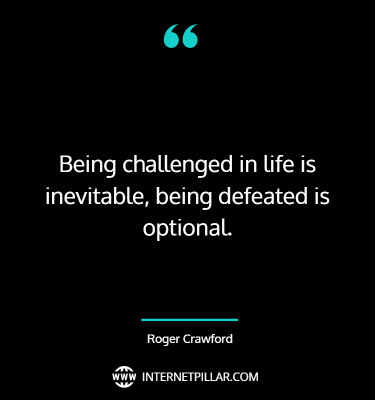 Being challenged in life is inevitable, being defeated is optional. ~ Roger Crawford.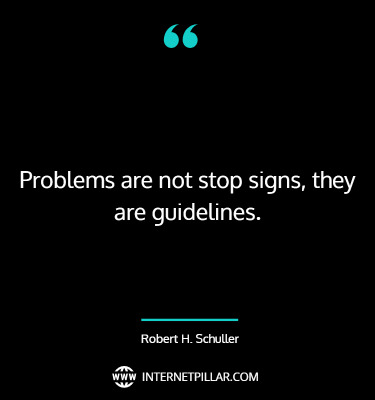 Problems are not stop signs, they are guidelines. ~ Robert H. Schuller.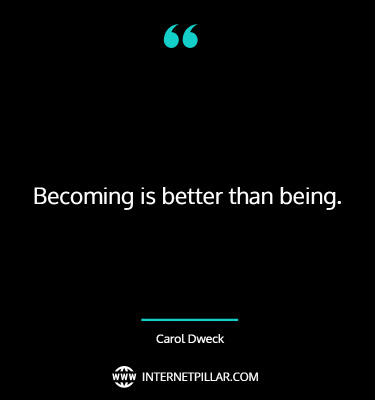 Becoming is better than being. ~ Carol Dweck.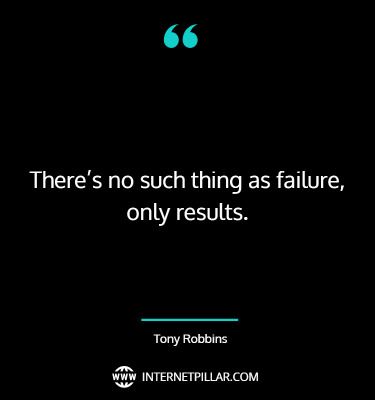 There's no such thing as failure, only results. ~ Tony Robbins.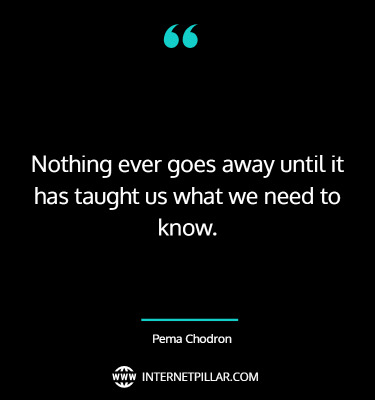 Nothing ever goes away until it has taught us what we need to know. ~ Pema Chodron.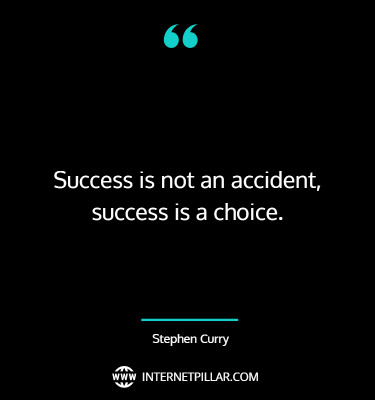 Success is not an accident, success is a choice. ~ Stephen Curry.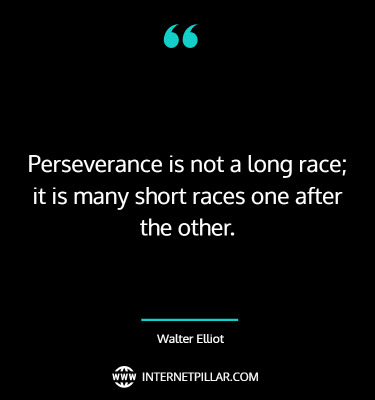 Perseverance is not a long race; it is many short races one after the other. ~ Walter Elliot.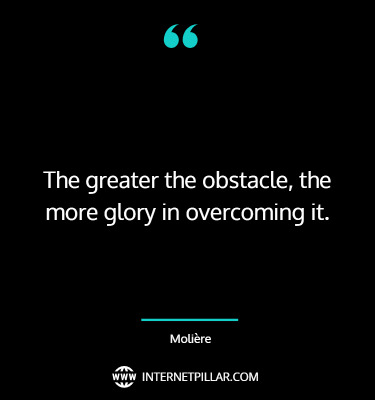 The greater the obstacle, the more glory in overcoming it. ~ Molière.
Related Quotes: 83 Mindset Quotes and Sayings for Adults and Kids and 60 Growth Quotes to Succeed in Life and Business
Best Growth Mindset Quotes for Kids
Big shots are only little shots who keep shooting. ~ Christopher Morley.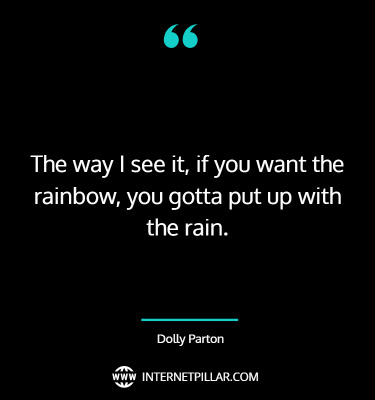 The way I see it, if you want the rainbow, you gotta put up with the rain. ~ Dolly Parton.
Press forward. Do not stop, do not linger in your journey, but strive for the mark set before you. ~ George Whitefield.
Keep the faith, don't lose your perseverance and always trust your gut instinct. ~ Paula Abdul.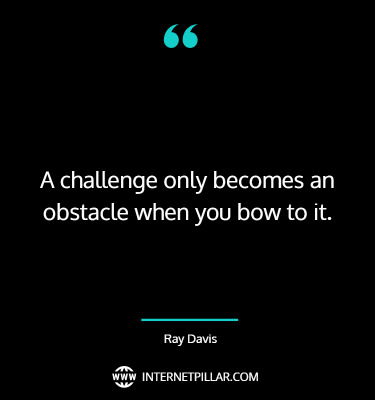 A challenge only becomes an obstacle when you bow to it. ~ Ray Davis.
Your self-worth is determined by you. You don't have to depend on someone telling you who you are. ~ Beyonce.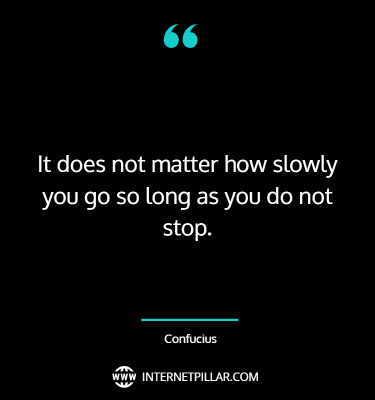 It does not matter how slowly you go so long as you do not stop. ~ Confucius.
You're in charge of your mind. You can help it grow by using it in the right way. ~ Carol Dweck.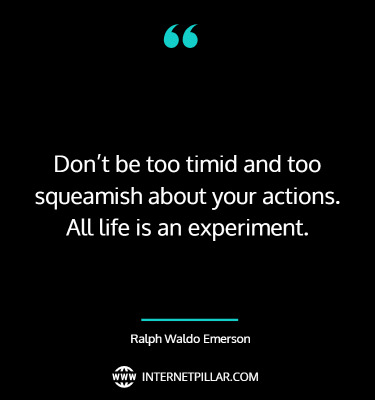 Don't be too timid and too squeamish about your actions. All life is an experiment. ~ Ralph Waldo Emerson.
Success is the ability to go from one failure to another with no loss of enthusiasm. ~ Winston Churchill.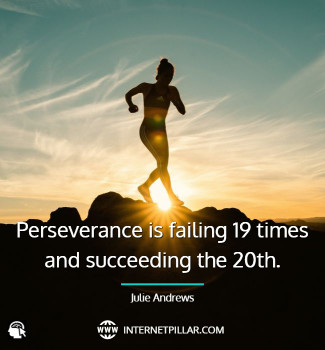 Perseverance is failing 19 times and succeeding the 20th. ~ Julie Andrews.
If you quit once it becomes a habit. Don't Quit. ~ Michael Jordan.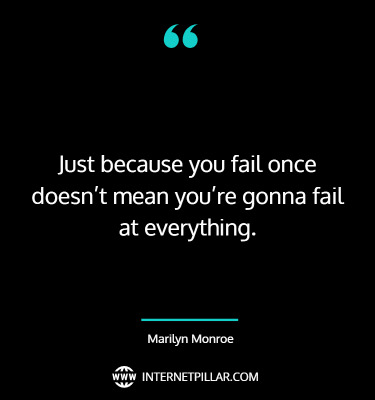 Just because you fail once doesn't mean you're gonna fail at everything. ~ Marilyn Monroe.
I like criticism. It makes you strong. ~ LeBron James.
Every problem has a gift for you in its hands. ~ Richard Bach.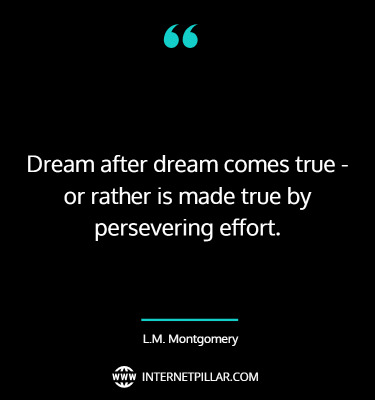 Dream after dream comes true – or rather is made true by persevering effort. ~ L.M. Montgomery.
Famous Growth Mindset Quotes
Live as if you were to die tomorrow; learn as if you were to live forever. ~ Mahatma Gandhi.
No dream is too big. No challenge is too great. Nothing we want for our future is beyond our reach. ~ Donald Trump.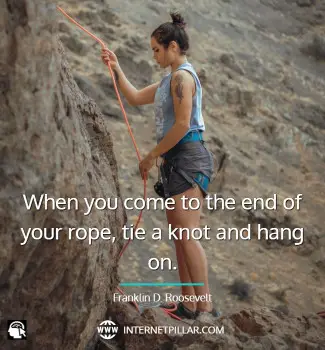 When you come to the end of your rope, tie a knot and hang on. ~ Franklin D. Roosevelt.
It is hard to fail. But it is worse never to have tried to succeed. ~ Theodore Roosevelt.
Remember, you were created to be a champion and ready for any battle. ~ Pernell Stoney.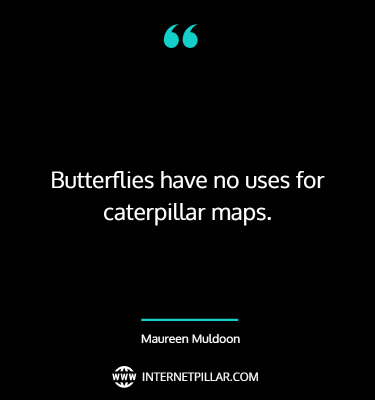 Butterflies have no uses for caterpillar maps. ~ Maureen Muldoon.
Great works are performed not by strength but by perseverance. ~ Samuel Johnson.
Trust yourself. You know more than you think you do. ~ Benjamin Spock.
If you don't give anything don't expect anything. Success is not coming to you. You must come to it. ~ Marva Collins.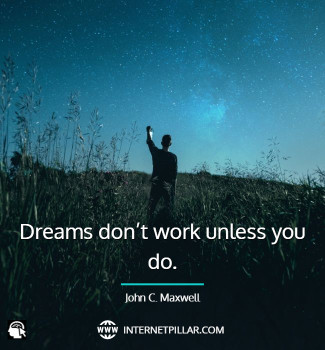 Dreams don't work unless you do. – John C. Maxwell.
Your thoughts don't make you who you are, your actions do. Be better than your thoughts. ~ Bucky Buckbinder.
If people knew how hard I had to work to gain my mastery, it would not seem so wonderful at all. ~ Michelangelo.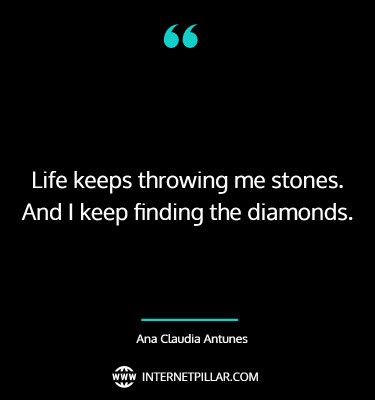 Life keeps throwing me stones. And I keep finding the diamonds. ~ Ana Claudia Antunes.
Powerful Growth Mindset Quotes for Students
You can have it all. Just not all at once. ~ Oprah Winfrey.
Failure is the condiment that gives success its flavor. ~ Truman Capote.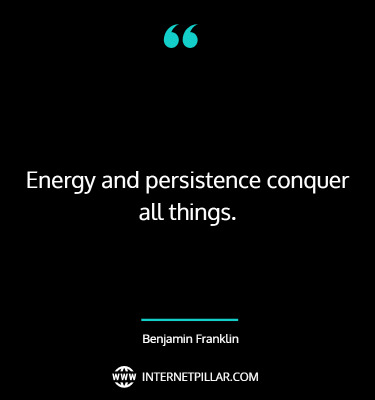 Energy and persistence conquer all things. ~ Benjamin Franklin.
When you've got something to prove, there's nothing greater than a challenge. ~ Terry Bradshaw.
You can't stop dreaming just because the night never seems to end. ~ Curtis Tyrone Jones.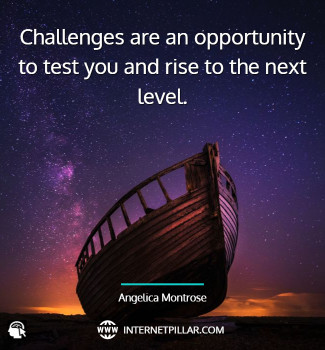 Challenges are an opportunity to test you and rise to the next level. ~ Angelica Montrose.
Work hard now. Don't wait. If you work hard enough, you'll be given what you deserve. ~ Shaquille O'Neal.
A winner is a dreamer who never gives up. ~ Nelson Mandela.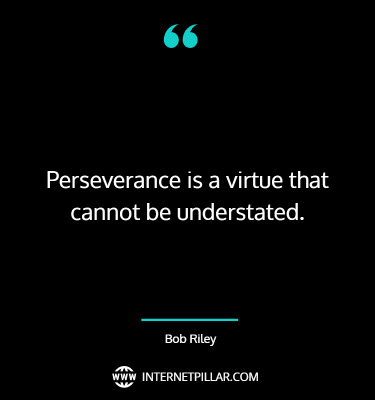 Perseverance is a virtue that cannot be understated. ~ Bob Riley.
Nothing is impossible, the word itself says 'I'm possible'! ~ Audrey Hepburn.
A bend in the road is not the end of the road…Unless you fail to make the turn. ~ Helen Keller.
Inspiring Growth Mindset Quotes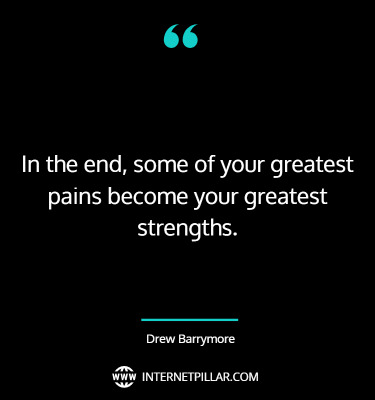 In the end, some of your greatest pains become your greatest strengths. ~ Drew Barrymore.
You may have to fight a battle more than once to win it. ~ Margaret Thatcher.
Always do what you are afraid of doing. ~ Ralph Waldo Emerson.
It's kind of fun to do the impossible. ~ Walt Disney.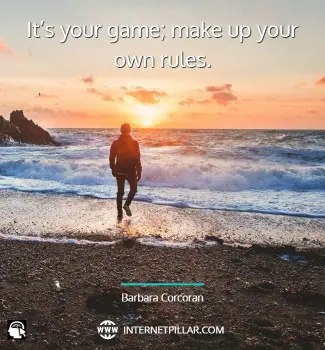 It's your game; make up your own rules. ~ Barbara Corcoran.
Most of the important things in the world have been accomplished by people who have kept on trying when there seemed no hope at all. ~ Dale Carnegie.
If you find a path with no obstacles, it probably doesn't lead anywhere. ~ Frank A. Clark.
It's the ability to resist to use failure that often leads to great success. ~ J.K. Rowling.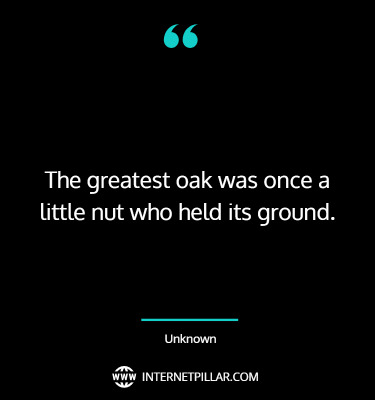 The greatest oak was once a little nut who held its ground. ~ Unknown.
You may not realize it when it happens, but a kick in the teeth may be the best thing in the world for you. ~ Walt Disney.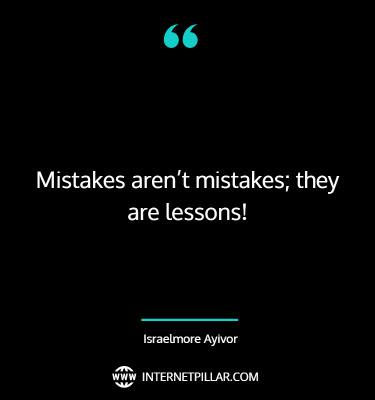 Mistakes aren't mistakes; they are lessons! ~ Israelmore Ayivor.
Patience, persistence and perspiration make an unbeatable combination for success. ~ Napoleon Hill.
Motivational Growth Mindset Quotes
The very best thing you can do for the whole world is to make the most of yourself. ~ Wallace Wattles.
A truly strong person does not need the approval of others any more than a lion needs the approval of sheep. ~ Vernon Howard.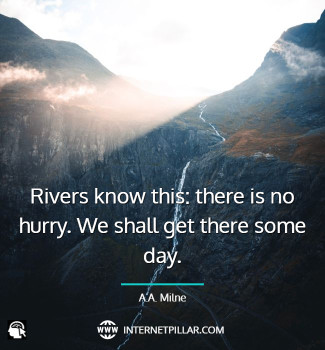 Rivers know this: there is no hurry. We shall get there some day. ~ A.A. Milne.
The only thing that overcomes hard luck is hard work. ~ Harry Golden.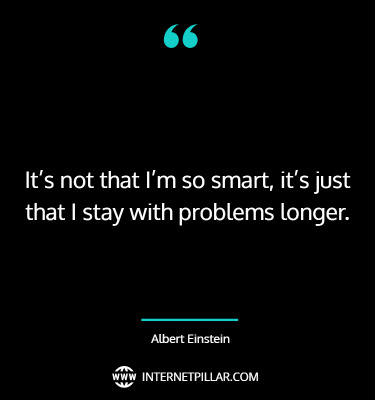 It's not that I'm so smart, it's just that I stay with problems longer. ~ Albert Einstein.
I am not afraid of storms for I am learning to sail my ship. ~ Louisa May Alcott.
Sometimes, instead of climbing over the barricades, you've got to walk around them. ~ Bono.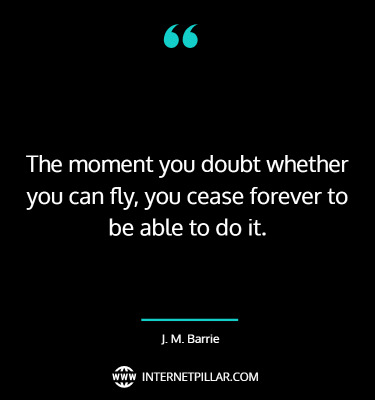 The moment you doubt whether you can fly, you cease forever to be able to do it. ~ J. M. Barrie.
Believe you can…and you're halfway there! ~ Theodore Roosevelt.
When it is dark enough, you can see the stars. ~ Ralph Waldo Emerson.
The tragedy of life is not so much what men suffer, but rather what they miss. ~ Thomas Carlyle.
---
So these were the 77 powerful quotes about Growth Mindset.
If you like these quotes and sayings, then you can also read my other popular blog posts on the topics of Self Talk quotes and Positive Attitude quotes.
---
Sources: