Hazel eyes are amazing and are a unique combination of brown and green hues that produce a stunning and intriguing appearance.
Many individuals find themselves attracted by the beauty of hazel eyes and the particular personality characteristics that frequently come along with them.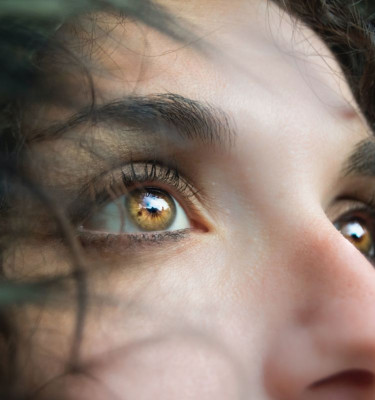 You're in luck if you like hazel eyes. In this article, we'll share with you some of the most inspirational and unforgettable quotes about hazel eyes.
---
Best Hazel Eyes Quotes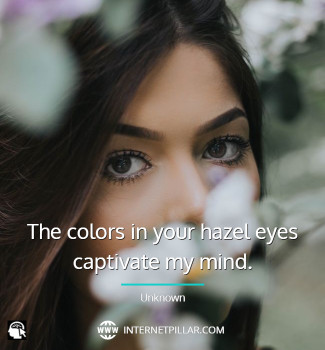 The colors in your hazel eyes captivate my mind. ~ Unknown.
Your hazel eyes are many things, including massive flirts. ~ Unknown.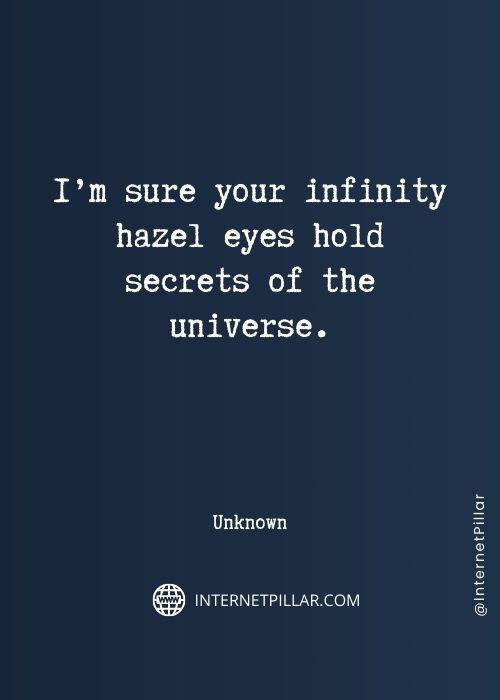 I'm sure your infinity hazel eyes hold secrets of the universe. ~ Unknown.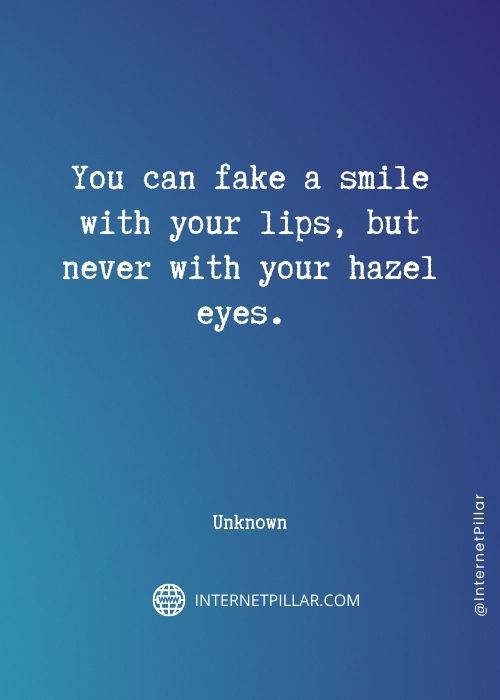 You can fake a smile with your lips, but never with your hazel eyes. ~ Unknown.
I look into your hazel eyes and feel at peace. ~ Unknown.
If your eyes are opened, you'll see the things worth seeing. ~ Rumi.
Lost in your hazel eyes. There's nowhere I'd rather be. ~ Unknown.
Beautiful Hazel Eyes Quotes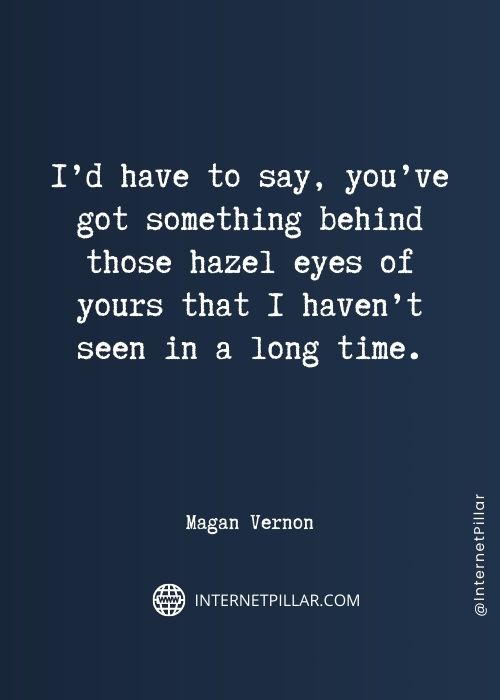 I'd have to say, you've got something behind those hazel eyes of yours that I haven't seen in a long time. ~ Magan Vernon.
I see myself in your hazel eyes. ~ Unknown.
As always, there was an all-American war hero look to him, coded in his tousled brown hair, his summer-narrowed hazel eyes, the straight nose that ancient Anglo-Saxons had graciously passed on to him. Everything about him suggested valor and power and a firm handshake. ~ Maggie Stiefvater.
A cup of coffee – real coffee – home-browned, home ground, home made, that comes to you dark as a hazel-eye, but changes to a golden bronze as you temper it with cream that never cheated, but was real cream from its birth, thick, tenderly yellow, perfect! ~ Henry Ward Beecher.
The tall thief rushed down the stairs and grabbed her, swinging her around as he laughed. "And I've been thinkin' you forgot me," he said, placing her on her feet once more. "Just look at you! Tan and fit and wearin' the clothes of a Bazhir-" Alanna looked up into his friendly hazel eyes and broke into tears. ~ Tamora Pierce.
Lovely Hazel Eyes Quotes
That made me feel very disturbed, because it never seemed to be about how much hard work was involved. Ever. It was about… 'hazel eyes'. It does help if you can brush that stuff off. ~ Julia Ormond.
Those deep hazel eyes held his and didn't blink. "You'd be amazed what I would do to keep you alive." Abruptly, V's mouth opened, his breath growing tight. And as the two of them stood chest-to-chest, he knew every inch of his body, felt it all at once. ~ J.R. Ward.
There was Layla in the fullness of her lips, Lulu in the thick waves of her hair, Lu Xin in the intensity of her hazel eyes, Lucia in their twinkle. She was not alone. Maybe she never would be alone again. There, in the mirror, was every incarnation of Lucinda staring back at her and wondering, What is to become of us? What about our history, and our love? ~ Lauren Kate.
Her hazel eyes were like wide-open skies. ~ Unknown.
A woman with a hazel eye never elopes from her husband, never chats scandal, never finds fault, never talks too much nor too little – always is an entertaining, intellectual, agreeable and lovely creature. ~ Arthur Frederick Saunders.
A health to the nut-brown lass, With the hazel eyes: let it pass. . . . . As much to the lively grey 'Tis as good i' th' night as day: . . . . She's a savour to the glass, And excuse to make it pass. ~ John Suckling.
---
So these were the 20 famous quotes about Hazel Eyes.
If you like these quotes and sayings, then you can also read my other popular blog posts on the topics of Green Eyes quotes and Brown Eyes quotes.
---
References and Sources:
Hazel Eyes Quotes – Goodreads
Hazel Eyes Quotes – QuotesGram
Quotes about hazel eyes | TikTok Search