Mark Rober, an American YouTuber, engineer and educator, is famous for his popular science and DIY gadget videos.
Prior to YouTube, Rober worked for NASA for nine years, contributing to the Curiosity rover project and later served at Apple for four years, working on VR for self-driving cars.
His YouTube career started with a viral video of an iPad-based Halloween costume, which eventually led to the formation of his online Halloween costume company.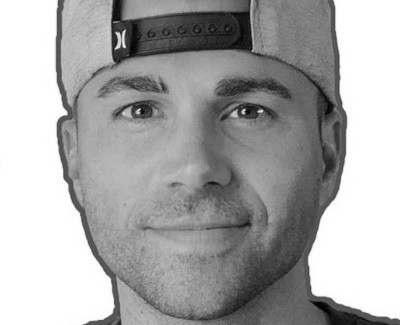 Known for ingenious videos like the glitter-bomb parcel for thieves and backyard squirrel mazes, his content has earned millions of views.
Related: Bo Burnham Quotes from the Funny Comedian and YouTuber and Markiplier Quotes for Motivation
He's also participated in philanthropic initiatives like #TeamTrees and #TeamSeas, raising millions for environmental causes.
Rober is an advocate for autism awareness, partly driven by his son's own experiences with the condition.
In this article, I have picked the most popular quotes by Mark Rober.
---
Top 5 Mark Rober Quotes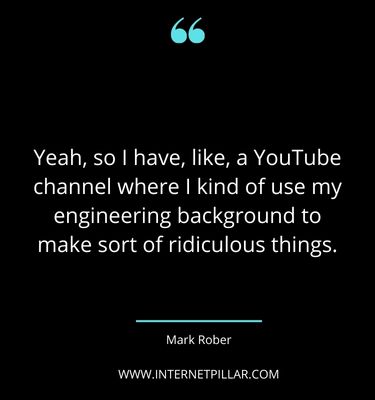 Yeah, so I have, like, a YouTube channel where I kind of use my engineering background to make sort of ridiculous things. ~ Mark Rober.
I work on the team formulating products that haven't been released. ~ Mark Rober.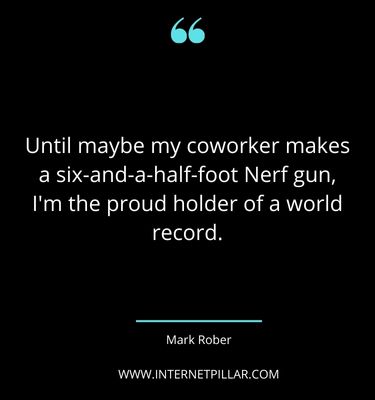 Until maybe my coworker makes a six-and-a-half-foot Nerf gun, I'm the proud holder of a world record. ~ Mark Rober.
I love to take something very commonplace and reuse it in an original way. ~ Mark Rober.
One of the things that always appealed to me about Nasa was we were always doing cool stuff that no-one's done before. ~ Mark Rober.
Famous Mark Rober Quotes
And as – funny enough, it actually became – so I've always wanted to be a Guinness world record holder. And believe it or not, before I made this there was not a category for world's largest Nerf gun, but there is now. ~ Mark Rober.
Wearable tech is really exploding, and I feel like five years down the road tech is going to be totally in our clothing. It's the next frontier for tech to conquer in our lives. ~ Mark Rober.
For every $1 we could raise, they'll remove one pound of plastic from the ocean. We're trying to raise $30 million by the end of the year. ~ Mark Rober.
Popular Mark Rober Quotes
So basically, you know, the first day on the job you get there and you realize everybody has a Nerf gun. They had, you know, the smaller ones that shoot the darts. So part of the rite of passage of coming to the company is you have to get your own. ~ Mark Rober.
We spent zero dollars on advertising. We just had a YouTube video and that was it. We did a quarter million dollars in revenue, just in three weeks. ~ Mark Rober.
It's definitely something you don't want to stick your hand in front of, you can see in the video we dropped a hotdog in front of it and we weren't putting it through slowly and it sliced it in half. ~ Mark Rober.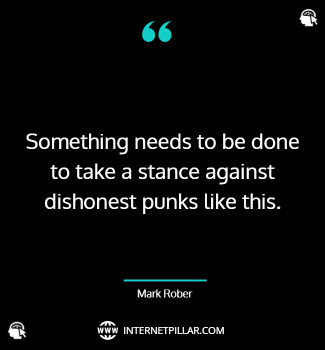 Something needs to be done to take a stance against dishonest punks like this. ~ Mark Rober.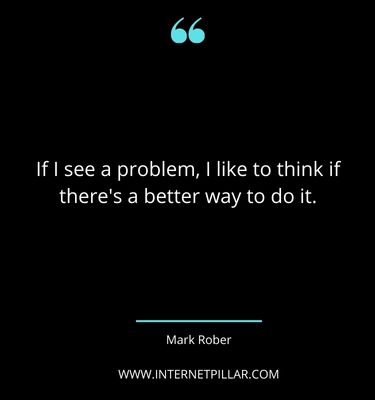 If I see a problem, I like to think if there's a better way to do it. ~ Mark Rober.
I have a science YouTube channel where I will sometimes use my engineering skills to build things such as the world's largest Super Soaker or the Guinness World Record world's largest Nerf gun. ~ Mark Rober.
Best Mark Rober Quotes
I don't really see myself as supercreative. ~ Mark Rober.
I feel like a lot of the successes in my life have come down to the Super Mario Effect, and while framing challenges like this has worked for me, of course, results may vary. ~ Mark Rober.
My son and nieces and nephew think it's really cool, and I used it with family friends. It was me vs. all of them and it's kind of an even fight… till I run out of water. ~ Mark Rober.
If anyone was going to make a revenge bait package and over-engineer the crap out of it, it was going to be me. ~ Mark Rober.
But by reframing the learning process and focusing on the cool end goal, the fear of failure is often taken off the table, and learning just comes more naturally. ~ Mark Rober.
By shifting your focus to the princess and treating your life's challenges like video games, you can trick your brain and actually learn more and see more success. ~ Mark Rober.
We can all relate at some level to being fascinated by looking at ourselves. You see it every time little kids walk into a store with surveillance and start dancing and waving at themselves. ~ Mark Rober.
---
So these were the 21 top quotes about Mark Rober.
If you like these quotes and sayings, then you can also read my other posts on Eugenio Derbez quotes and Janet Mock quotes.