Pets are cherished members of our families, forming deep connections with their caregivers.
No matter what type of pet you have – be it a dog, cat or other creature, they play a significant role in our lives.
Pet quotes can be used to express this affection and the invaluable bond that owners share with their animals.
Pets are not just companions; they also provide a glimpse into our souls and a pathway to our spiritual destiny.
They demand care and attention, yet reciprocate with enduring love and loyalty, creating unforgettable memories.
These relationships are amplified through an array of pet-related quotes, offering a testament to the profound love and connection between humans and their pets.
Sharing such quotes can help to articulate the beautiful complexity of these relationships, providing a fitting tribute to our furry, feathered, or scaled companions.
---
Table of Contents
Top 10 Pet Quotes
Our pets are our family. ~ Ana Monnar.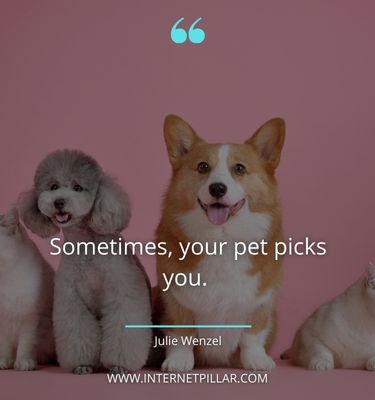 Sometimes, your pet picks you. ~ Julie Wenzel.
Pets have made us better. ~ Beth Ostrosky Stern.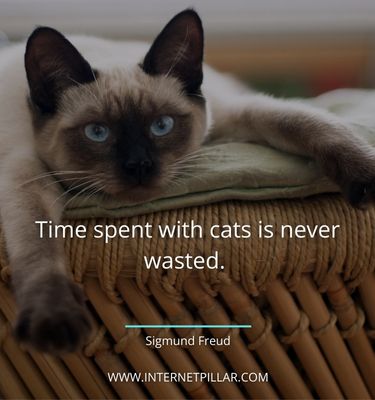 Time spent with cats is never wasted. ~ Sigmund Freud.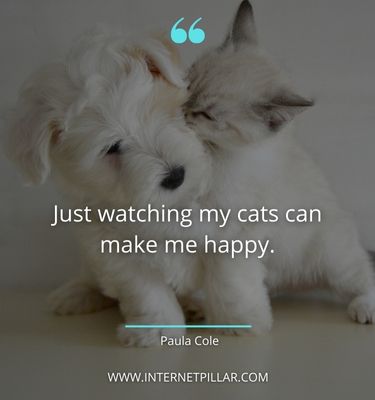 Just watching my cats can make me happy. ~ Paula Cole.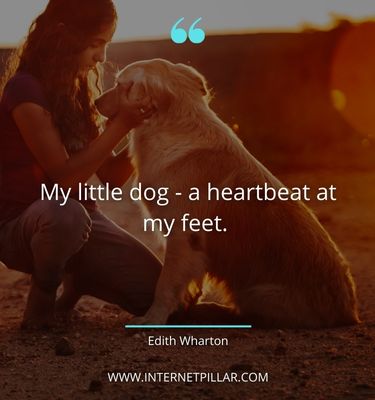 My little dog – a heartbeat at my feet. ~ Edith Wharton.
The smallest feline is a masterpiece. ~ Leonardo da Vinci.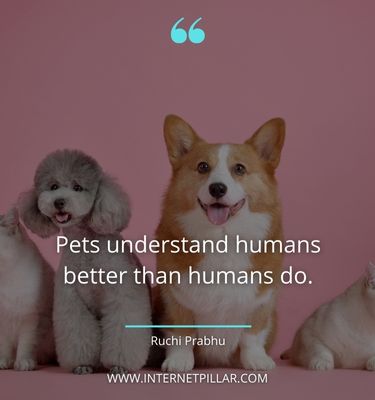 Pets understand humans better than humans do. ~ Ruchi Prabhu.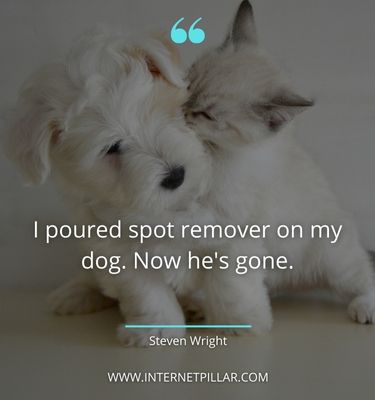 I poured spot remover on my dog. Now he's gone. ~ Steven Wright.
Related: Animal Lover Quotes to Celebrate Pets and Squirrel Quotes and Sayings for Animal Lovers
Pet Quotes and Sayings for All Animal Lovers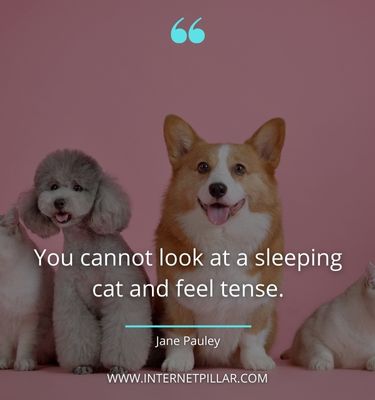 You cannot look at a sleeping cat and feel tense. ~ Jane Pauley.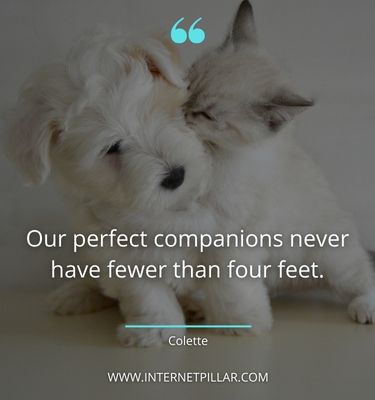 Our perfect companions never have fewer than four feet. ~ Colette.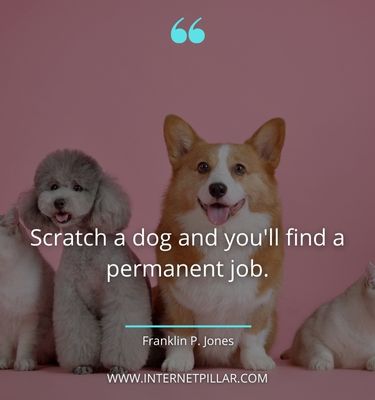 Scratch a dog and you'll find a permanent job. ~ Franklin P. Jones.
Animals are one of the most beautiful gifts we have. ~ Alyssa Milano.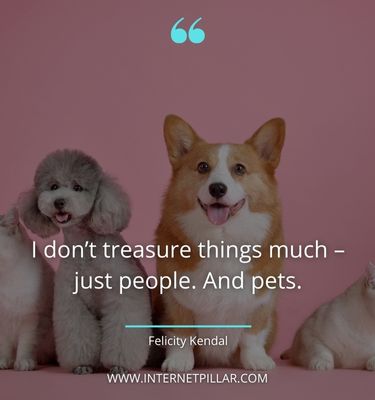 I don't treasure things much – just people. And pets. ~ Felicity Kendal.
The average dog is a nicer person than the average person. ~ Andy Rooney.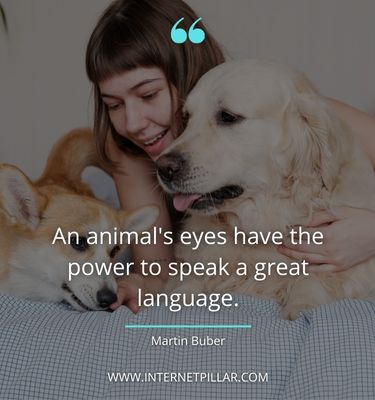 An animal's eyes have the power to speak a great language. ~ Martin Buber.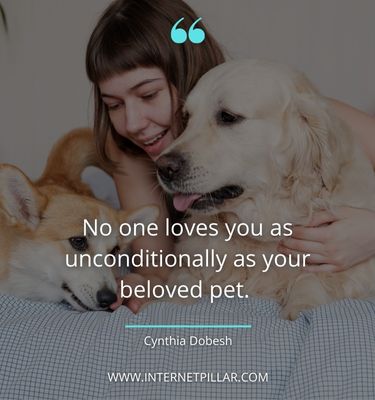 No one loves you as unconditionally as your beloved pet. ~ Cynthia Dobesh.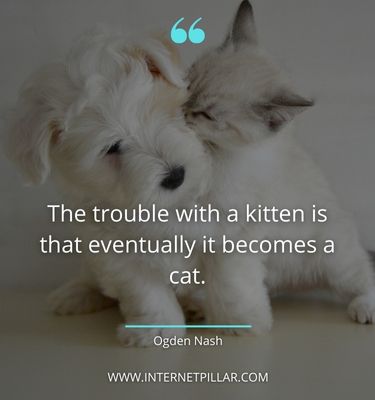 The trouble with a kitten is that eventually it becomes a cat. ~ Ogden Nash.
Pets Quotes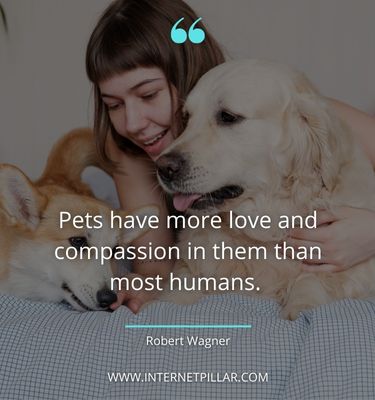 Pets have more love and compassion in them than most humans. ~ Robert Wagner.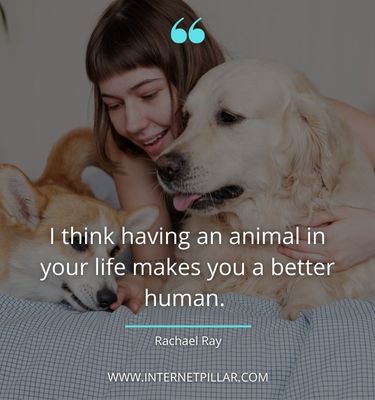 I think having an animal in your life makes you a better human. ~ Rachael Ray.
One small cat changes coming home to an empty house to coming home. ~ Pam Brown.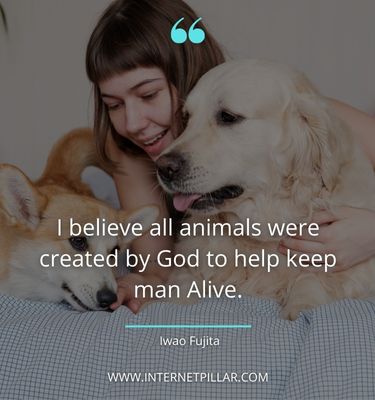 I believe all animals were created by God to help keep man Alive. ~ Iwao Fujita.
Dogs are the most amazing creatures; they give unconditional love. ~ Gilda Radner.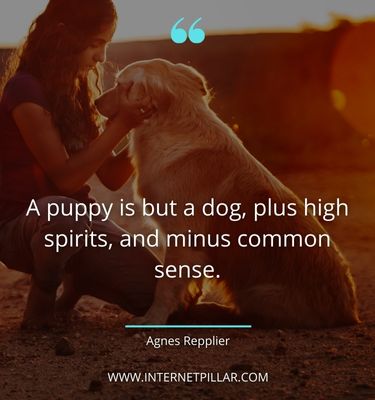 A puppy is but a dog, plus high spirits, and minus common sense. ~ Agnes Repplier.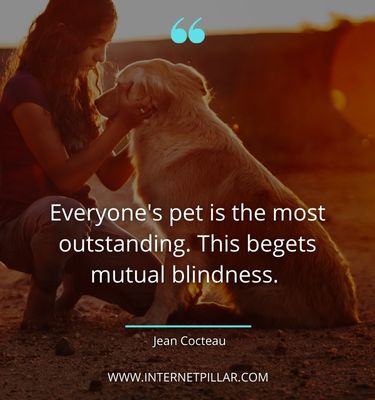 Everyone's pet is the most outstanding. This begets mutual blindness. ~ Jean Cocteau.
Beautiful Pet Quotes
There is no psychiatrist in the world like a puppy licking your face. ~ Ben Williams.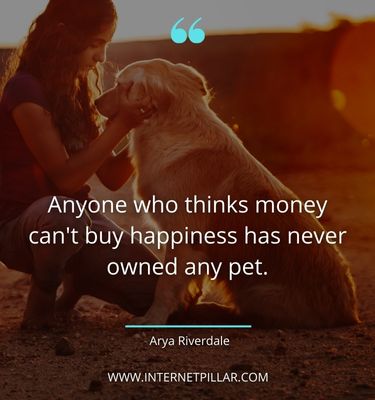 Anyone who thinks money can't buy happiness has never owned any pet. ~ Arya Riverdale.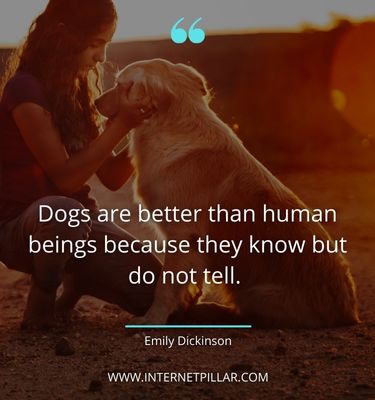 Dogs are better than human beings because they know but do not tell. ~ Emily Dickinson.
It is much easier to show compassion to animals. They are never wicked. ~ Haile Selassie.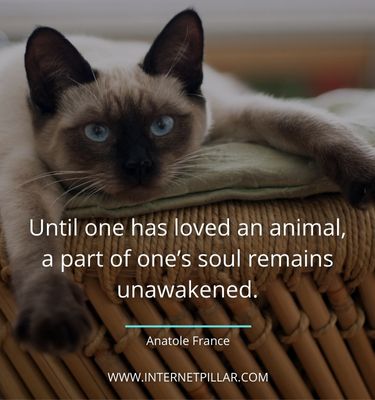 Until one has loved an animal, a part of one's soul remains unawakened. ~ Anatole France.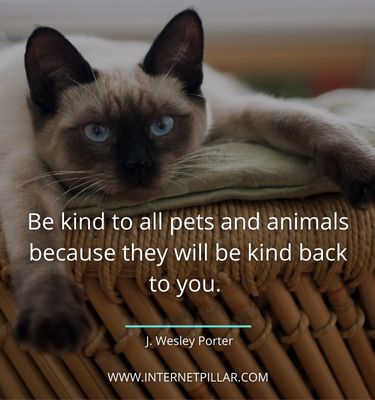 Be kind to all pets and animals because they will be kind back to you. ~ J. Wesley Porter.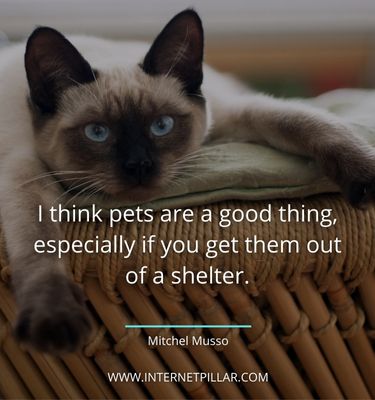 I think pets are a good thing, especially if you get them out of a shelter. ~ Mitchel Musso.
Best Pet Quotes Ideas
No matter how much cats fight, there always seem to be plenty of kittens. ~ Abraham Lincoln.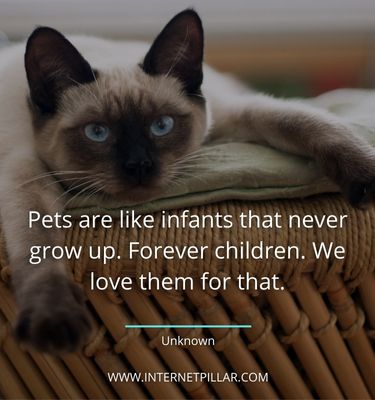 Pets are like infants that never grow up. Forever children. We love them for that. ~ Unknown.
Pets, like their owners, tend to expand a little over the Christmas period. ~ Frances Wright.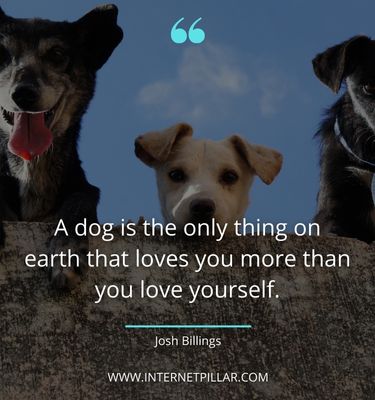 A dog is the only thing on earth that loves you more than you love yourself. ~ Josh Billings.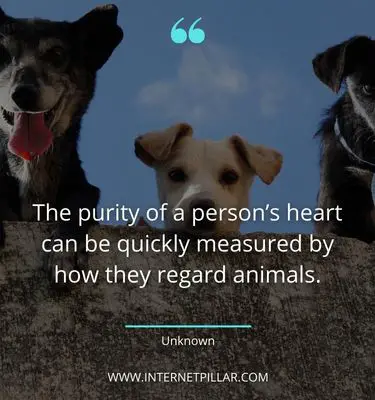 The purity of a person's heart can be quickly measured by how they regard animals. ~ Unknown.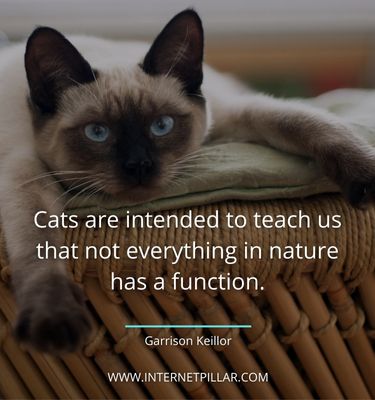 Cats are intended to teach us that not everything in nature has a function. ~ Garrison Keillor.
Quotes about Pets
Dogs are our link to paradise. They don't know evil or jealousy or discontent. ~ Milan Kundera.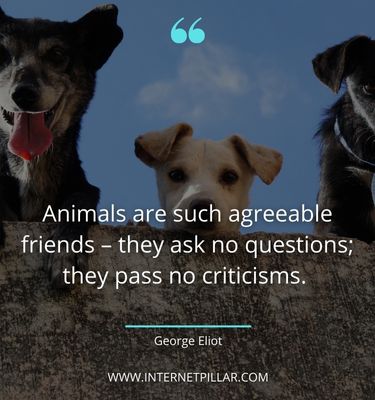 Animals are such agreeable friends – they ask no questions; they pass no criticisms. ~ George Eliot.
It's difficult to understand why people don't realize that pets are gifts to mankind. ~ Linda Blair.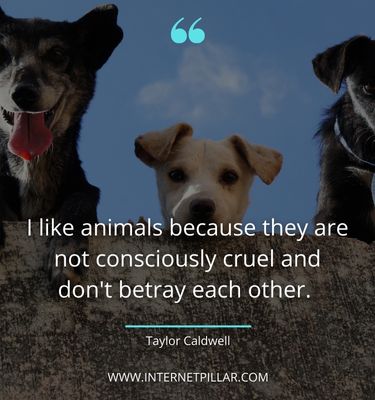 I like animals because they are not consciously cruel and don't betray each other. ~ Taylor Caldwell.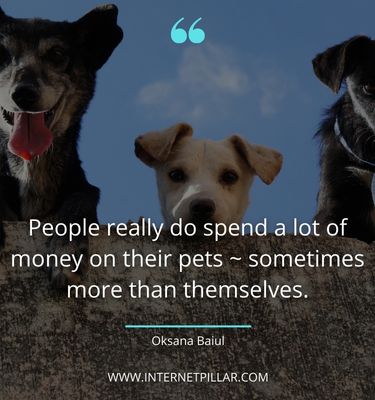 People really do spend a lot of money on their pets ~ sometimes more than themselves. ~ Oksana Baiul.
Famous Quotes on Pets
Kindness to animals is how humans demonstrate respect for the purity we have lost. ~ Stewart Stafford.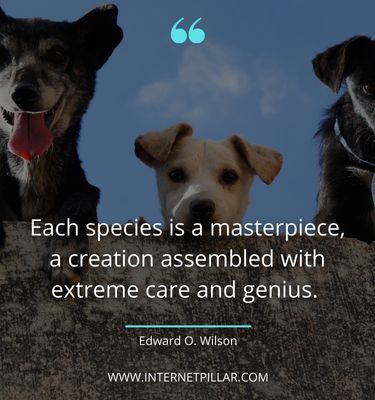 Each species is a masterpiece, a creation assembled with extreme care and genius. ~ Edward O. Wilson.
Love the animals: God has given them the rudiments of thought and joy untroubled. ~ Fyodor Dostoyevsky.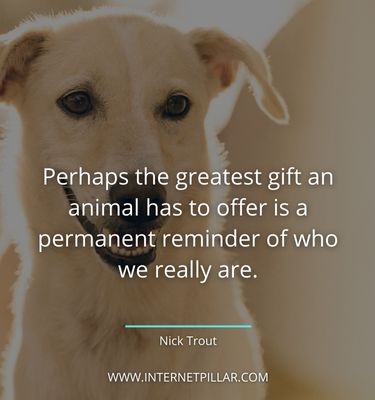 Perhaps the greatest gift an animal has to offer is a permanent reminder of who we really are. ~ Nick Trout.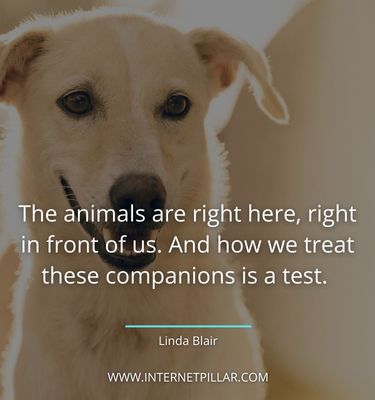 The animals are right here, right in front of us. And how we treat these companions is a test. ~ Linda Blair.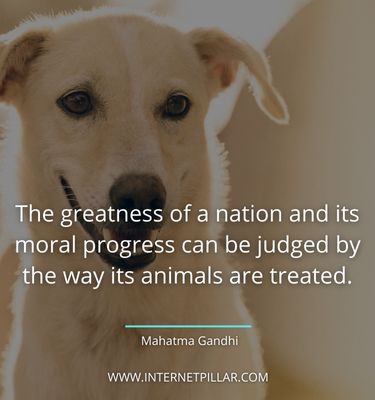 The greatness of a nation and its moral progress can be judged by the way its animals are treated. ~ Mahatma Gandhi.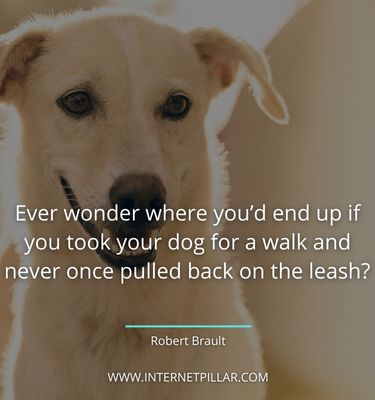 Ever wonder where you'd end up if you took your dog for a walk and never once pulled back on the leash? ~ Robert Brault.
Quotes for Animal Lovers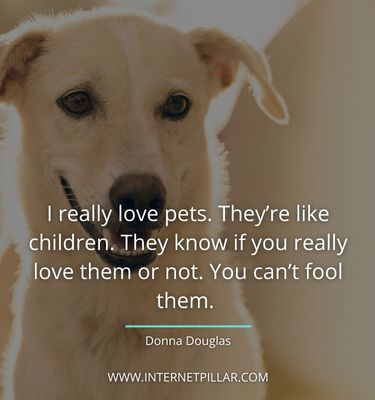 I really love pets. They're like children. They know if you really love them or not. You can't fool them. ~ Donna Douglas.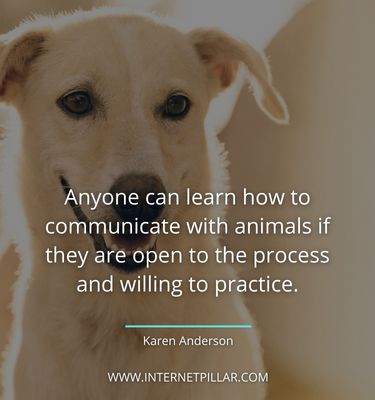 Anyone can learn how to communicate with animals if they are open to the process and willing to practice. ~ Karen Anderson.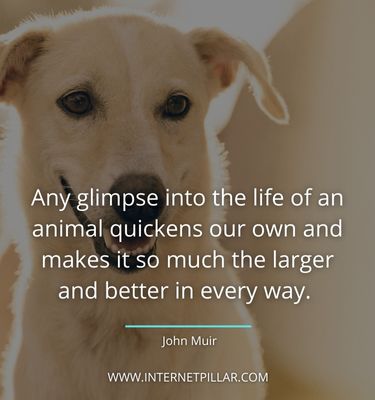 Any glimpse into the life of an animal quickens our own and makes it so much the larger and better in every way. ~ John Muir.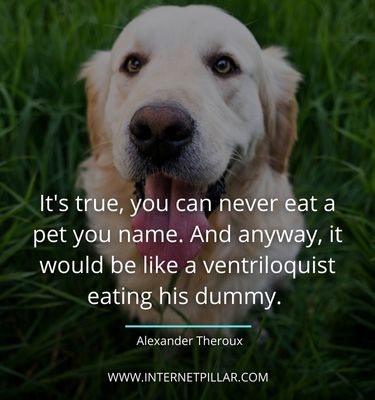 It's true, you can never eat a pet you name. And anyway, it would be like a ventriloquist eating his dummy. ~ Alexander Theroux.
What counts is not necessarily the size of the dog in the fight – it's the size of the fight in the dog. ~ Dwight D. Eisenhower.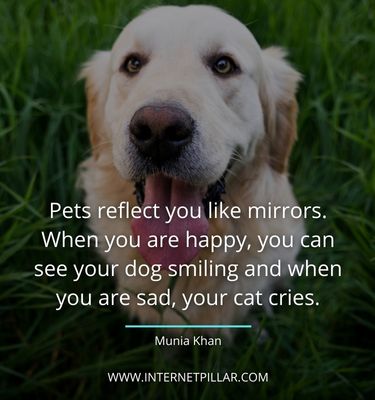 Pets reflect you like mirrors. When you are happy, you can see your dog smiling and when you are sad, your cat cries. ~ Munia Khan.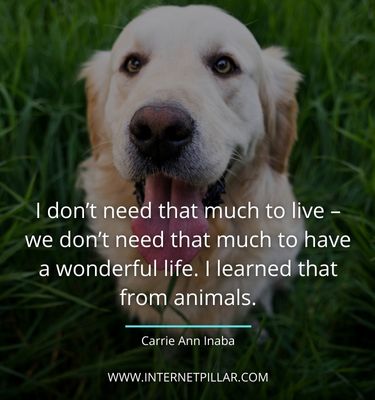 I don't need that much to live – we don't need that much to have a wonderful life. I learned that from animals. ~ Carrie Ann Inaba.
Quotes for Pet Lovers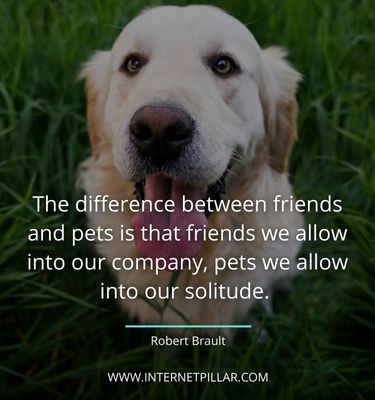 The difference between friends and pets is that friends we allow into our company, pets we allow into our solitude. ~ Robert Brault.
Animals are sentient, intelligent, perceptive, funny and entertaining. We owe them a duty of care as we do to children. ~ Michael Morpurgo.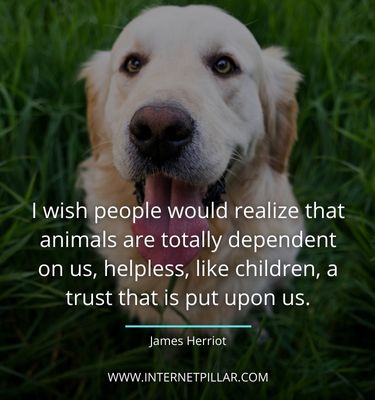 I wish people would realize that animals are totally dependent on us, helpless, like children, a trust that is put upon us. ~ James Herriot.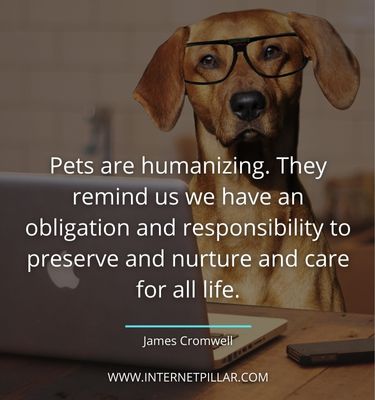 Pets are humanizing. They remind us we have an obligation and responsibility to preserve and nurture and care for all life. ~ James Cromwell.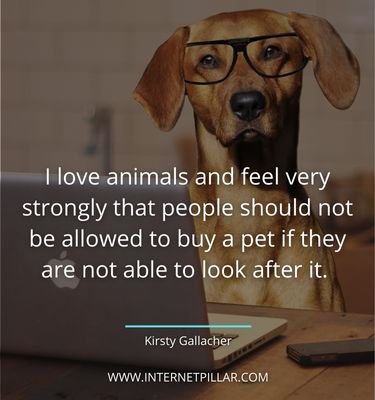 I love animals and feel very strongly that people should not be allowed to buy a pet if they are not able to look after it. ~ Kirsty Gallacher.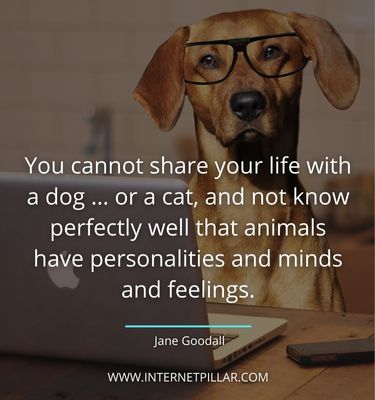 You cannot share your life with a dog … or a cat, and not know perfectly well that animals have personalities and minds and feelings. ~ Jane Goodall.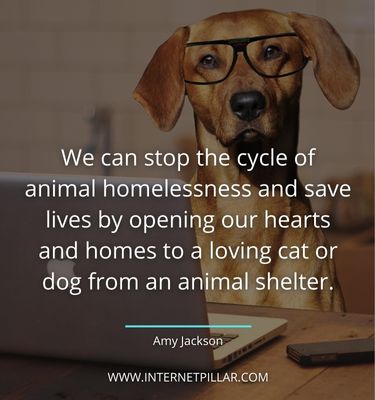 We can stop the cycle of animal homelessness and save lives by opening our hearts and homes to a loving cat or dog from an animal shelter. ~ Amy Jackson.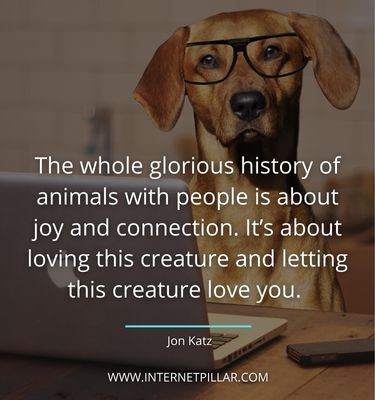 The whole glorious history of animals with people is about joy and connection. It's about loving this creature and letting this creature love you. ~ Jon Katz.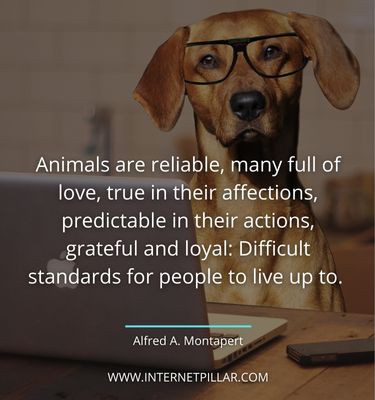 Animals are reliable, many full of love, true in their affections, predictable in their actions, grateful and loyal: Difficult standards for people to live up to. ~ Alfred A. Montapert.
Keep calm and pet a dog. ~ Unknown.
---
So these were the 67 quotes about Pets.
If you like these quotes, then you can also read our other posts on Negativity Quotes and Accomplishment Quotes and Tolerance Quotes and Acceptance Quotes.