Your "priorities" are the things in your life that are most important to you.
Here is a selection of the top quotes about Priority.
---
Top 10 Priority Quotes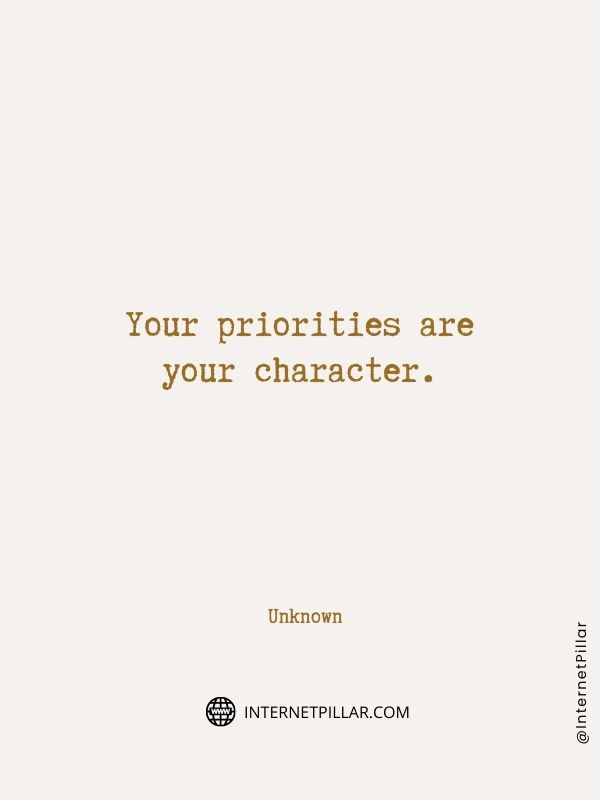 Your priorities are your character. ~ Unknown.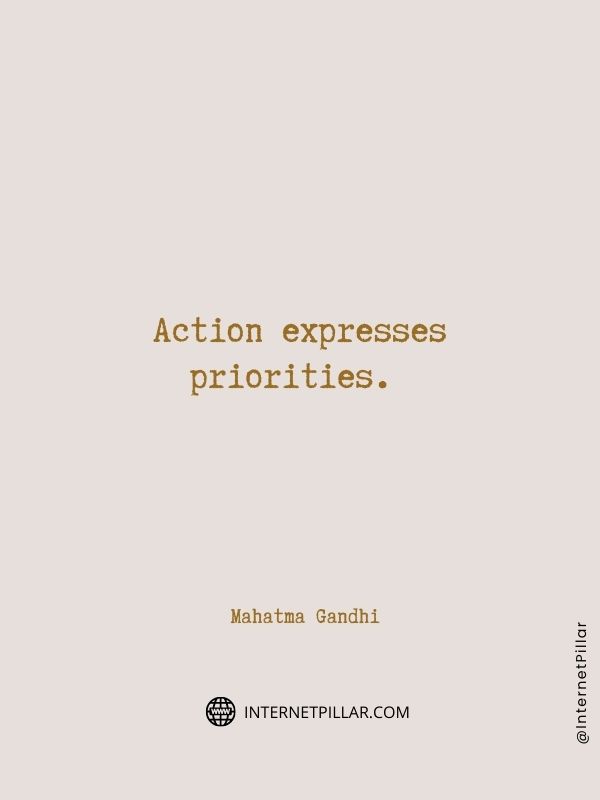 Action expresses priorities. ~ Mahatma Gandhi.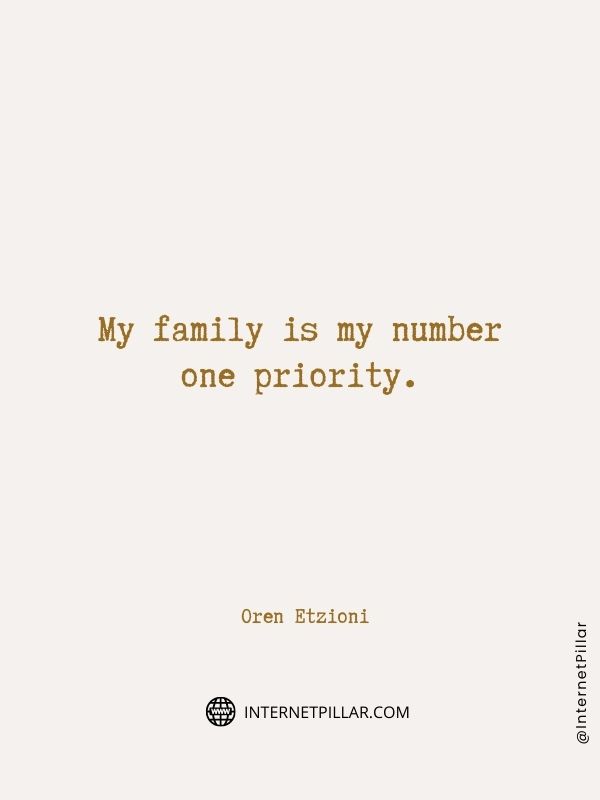 My family is my number one priority. ~ Oren Etzioni.
You don't get time. You create time. ~ Sanhita Baruah.
My first priority is time with my family. ~ Tom Selleck.
You always have time for things you put first. ~ Unknown.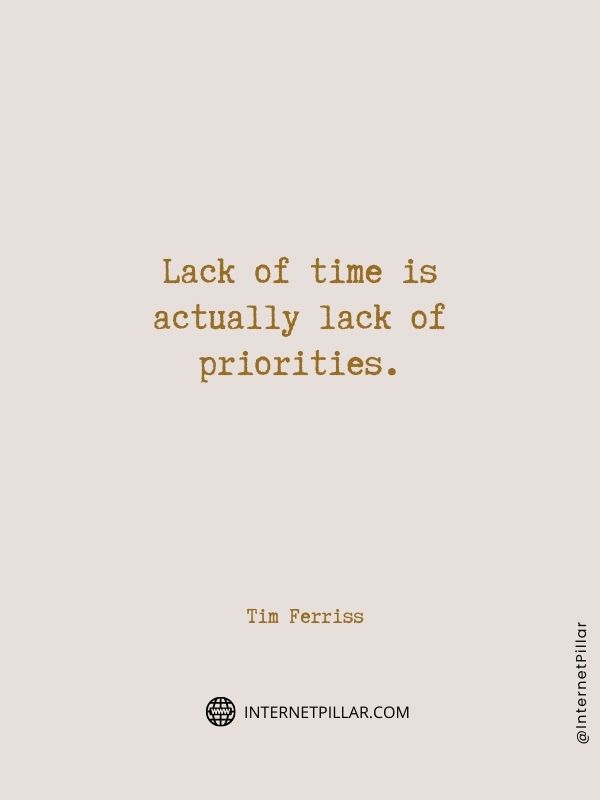 Lack of time is actually lack of priorities. ~ Tim Ferriss.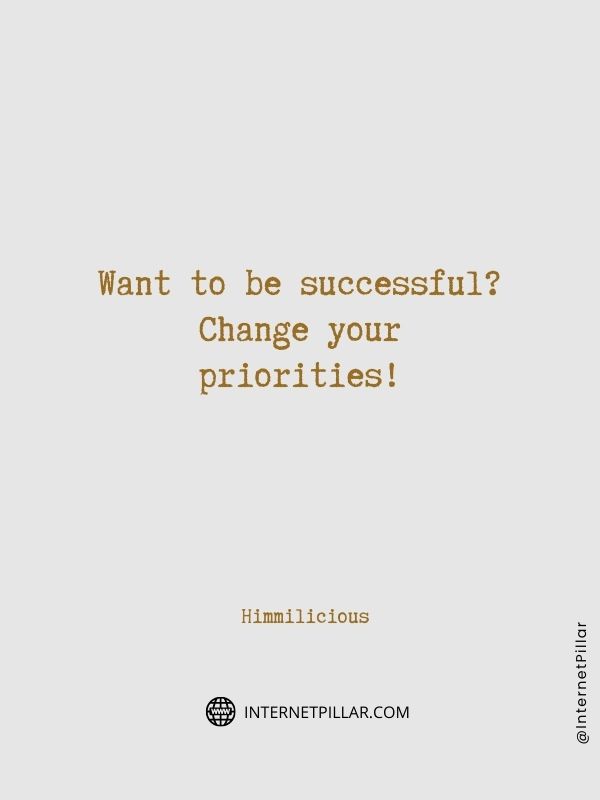 Want to be successful? Change your priorities! ~ Himmilicious.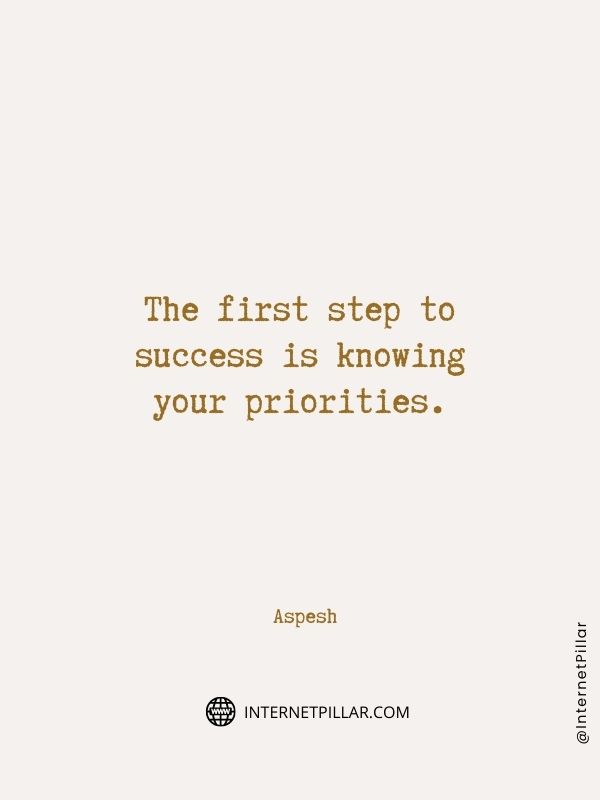 The first step to success is knowing your priorities. ~ Aspesh.
Value your values by demonstrating your values. ~ Richie Norton.
Also read: Focus on Yourself Quotes and Family Time Quotes.
Priority Quotes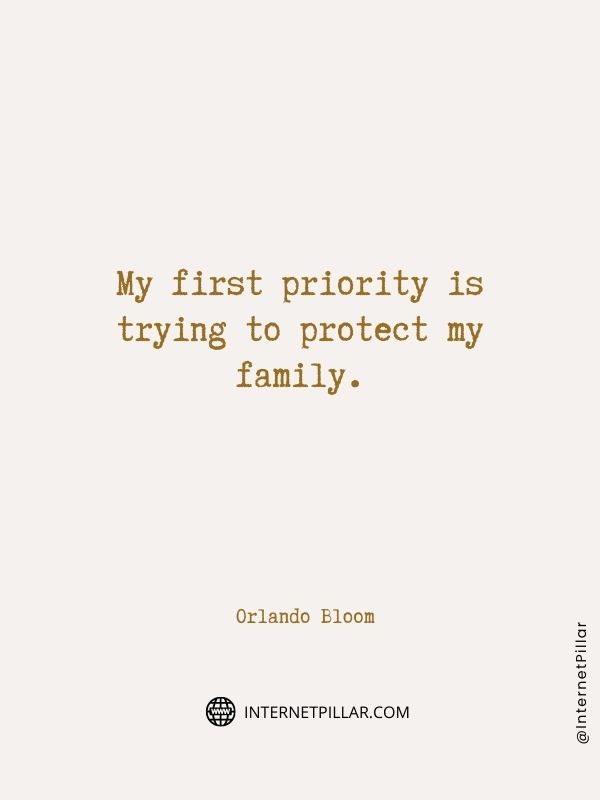 My first priority is trying to protect my family. ~ Orlando Bloom.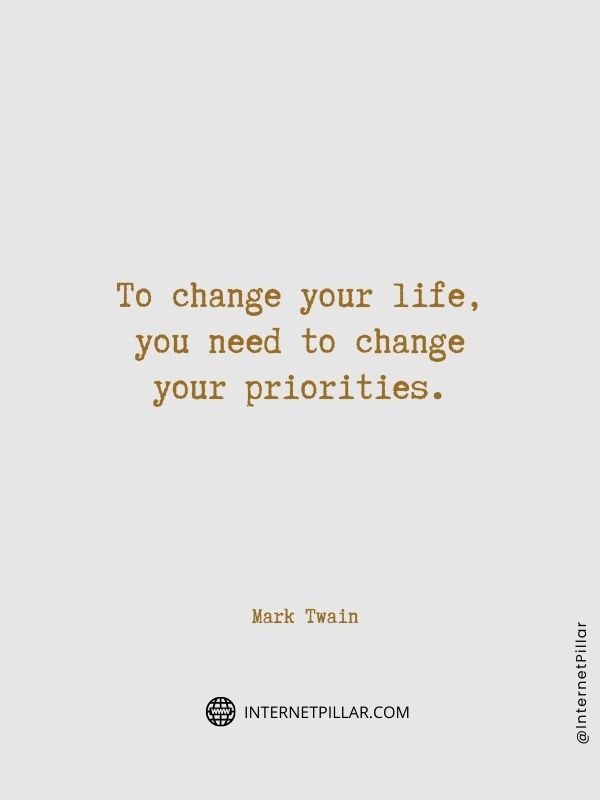 To change your life, you need to change your priorities. ~ Mark Twain.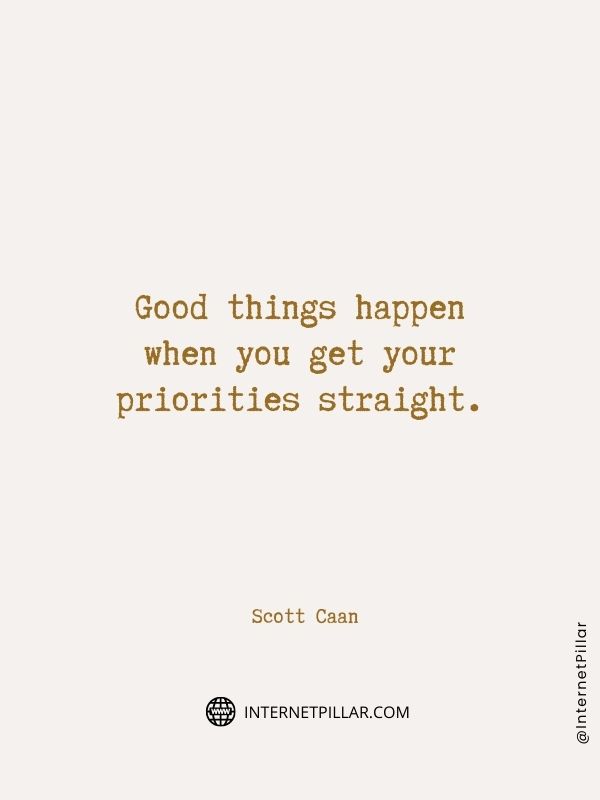 Good things happen when you get your priorities straight. ~ Scott Caan.
Life is about doing things that matter first, not last. ~ Richie Norton.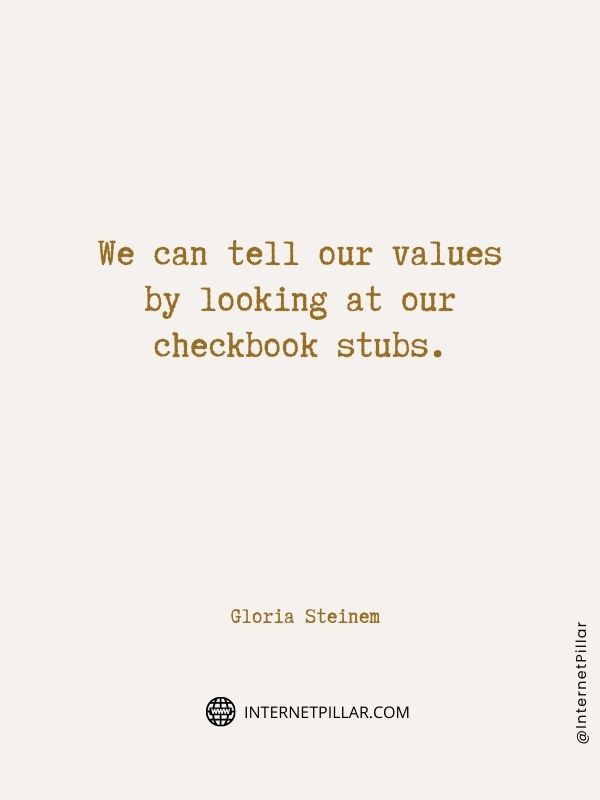 We can tell our values by looking at our checkbook stubs. ~ Gloria Steinem.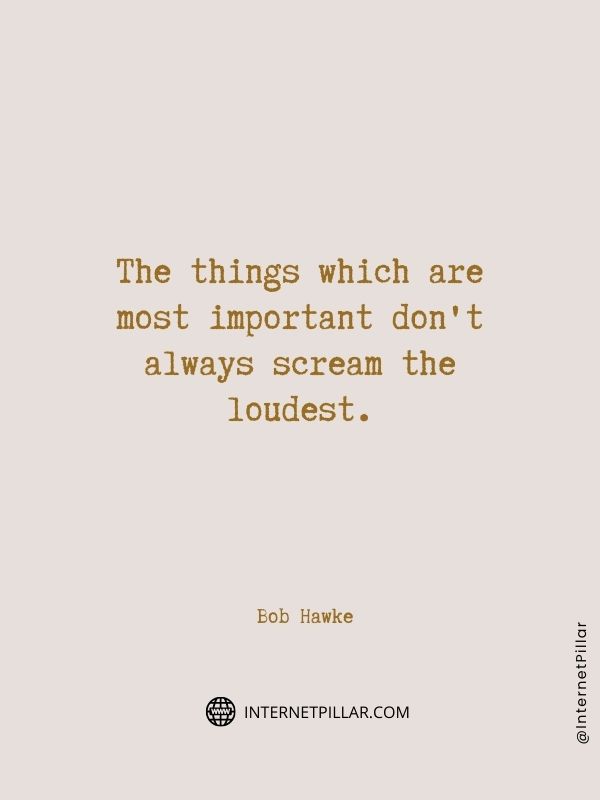 The things which are most important don't always scream the loudest. ~ Bob Hawke.
Focus on your priorities before your priorities lose focus on you. ~ Sarah Leigh.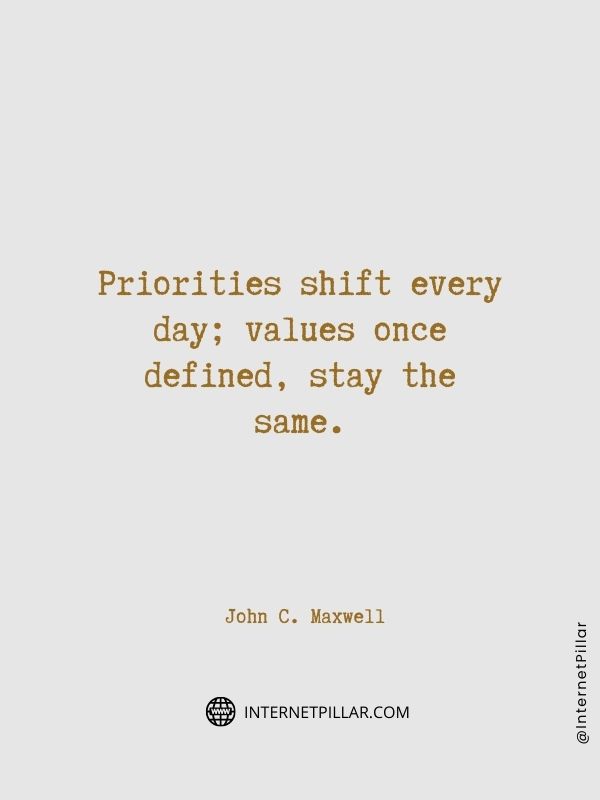 Priorities shift every day; values once defined, stay the same. ~ John C. Maxwell.
Images for Priority Quotes
Like it or not, the world evolves, priorities change and so do you. ~ Marilu Henner.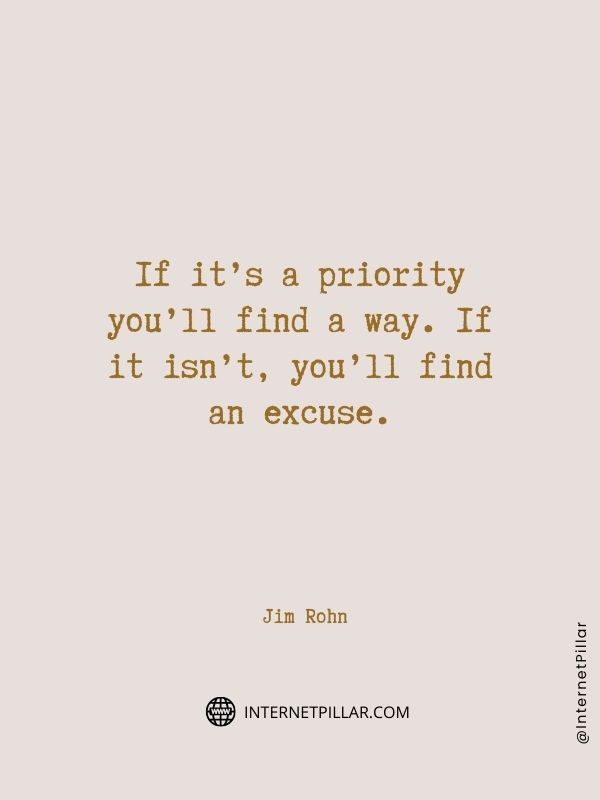 If it's a priority you'll find a way. If it isn't, you'll find an excuse. ~ Jim Rohn.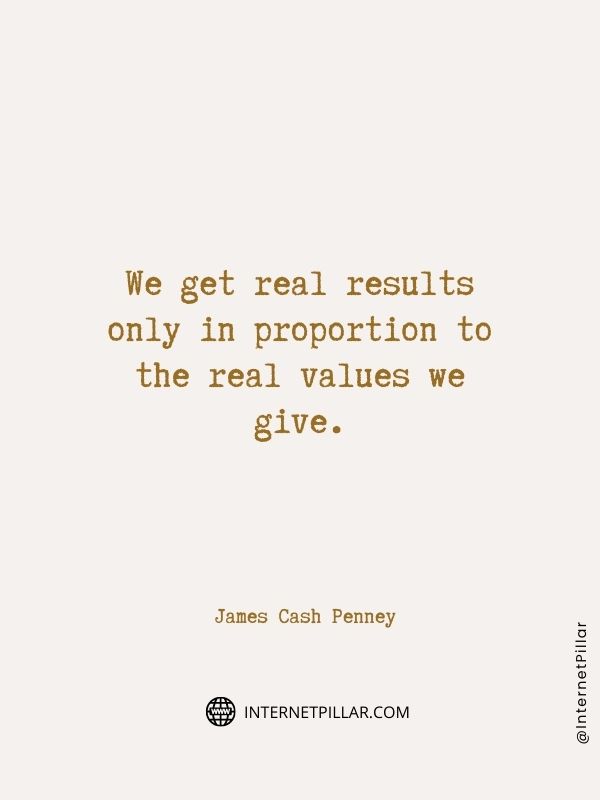 We get real results only in proportion to the real values we give. ~ James Cash Penney.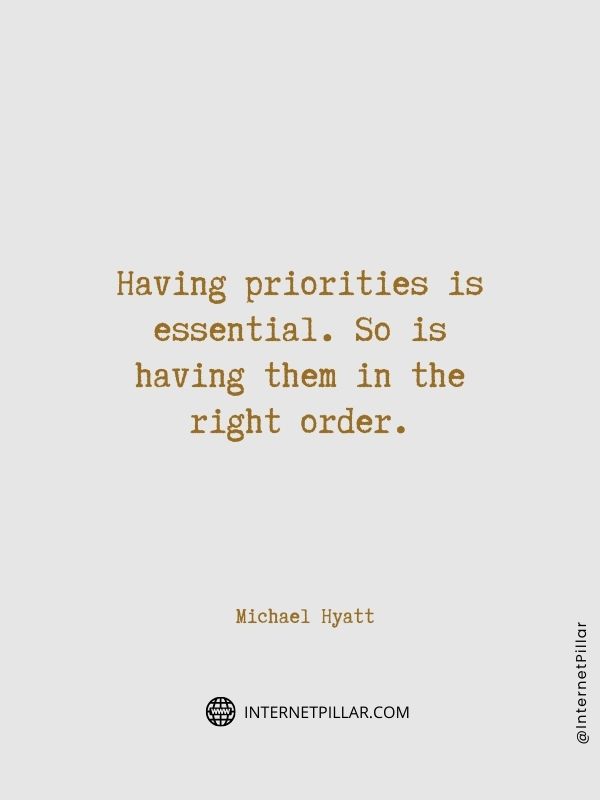 Having priorities is essential. So is having them in the right order. ~ Michael Hyatt.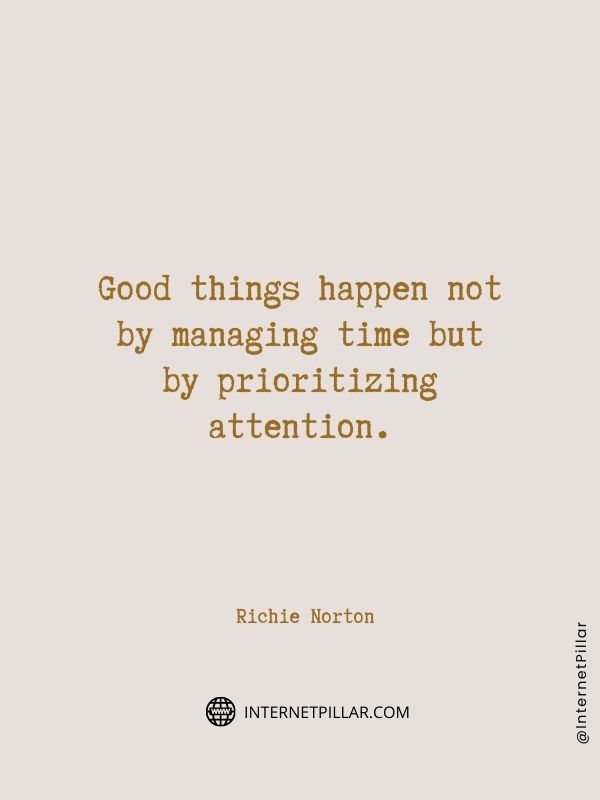 Good things happen not by managing time but by prioritizing attention. ~ Richie Norton.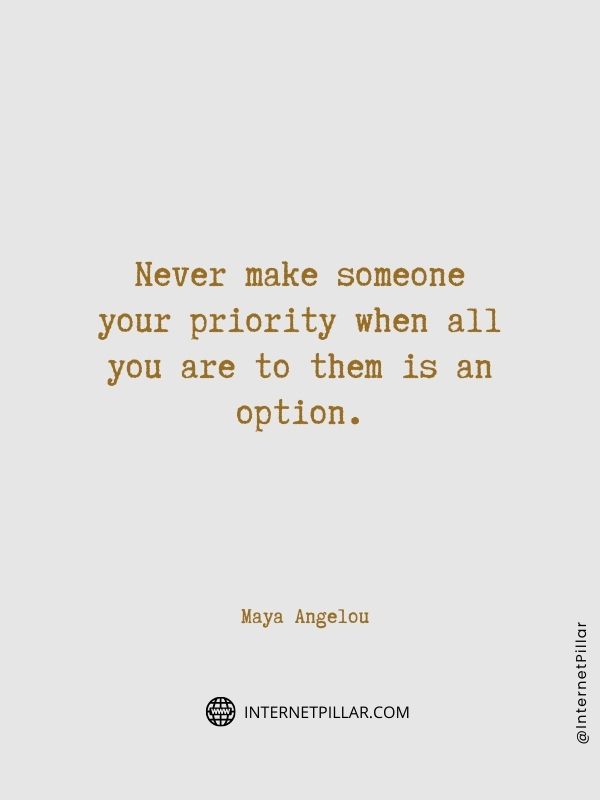 Never make someone your priority when all you are to them is an option. ~ Maya Angelou.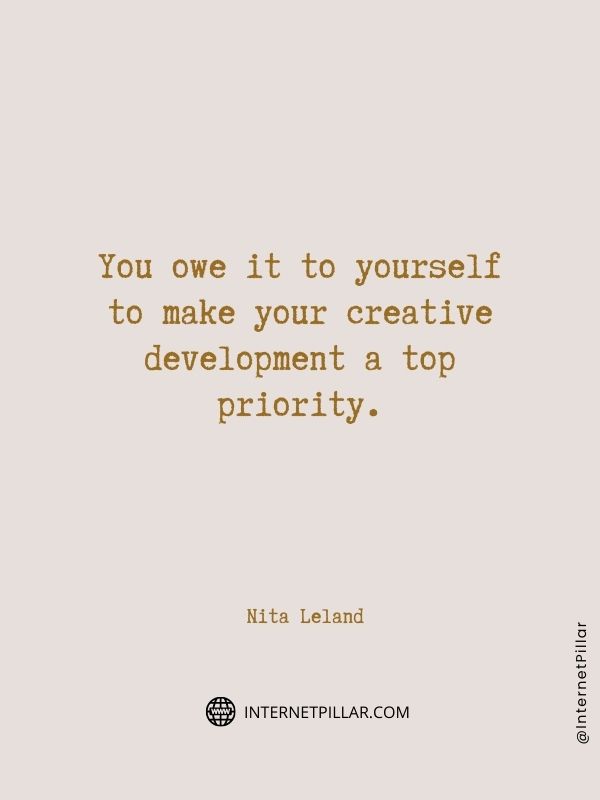 You owe it to yourself to make your creative development a top priority. ~ Nita Leland.
Priority Quotes to Remind You What's Important
There's nothing like a good night's sleep to remember what your priorities are. ~ Amy Reed.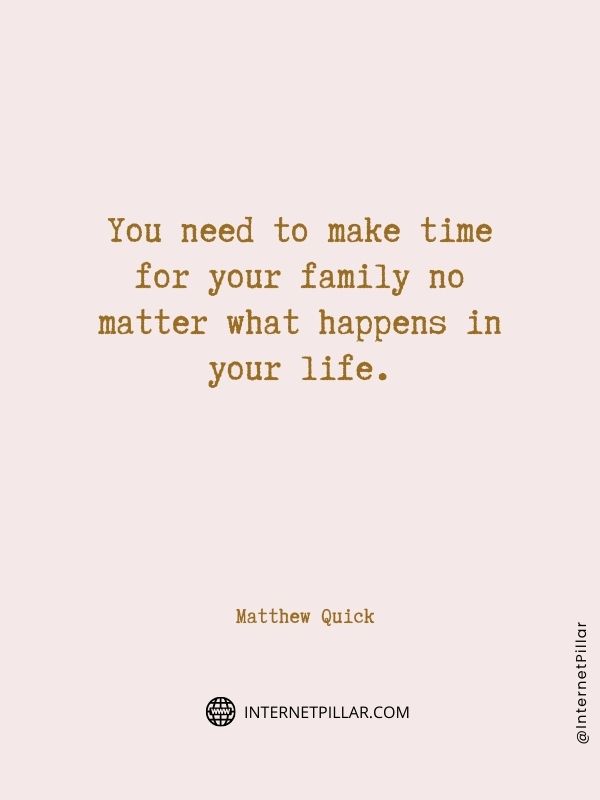 You need to make time for your family no matter what happens in your life. ~ Matthew Quick.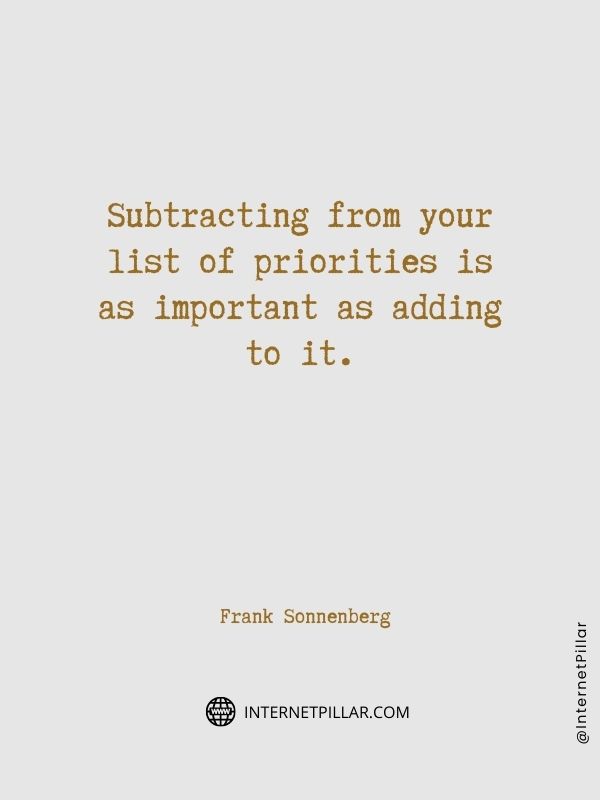 Subtracting from your list of priorities is as important as adding to it. ~ Frank Sonnenberg.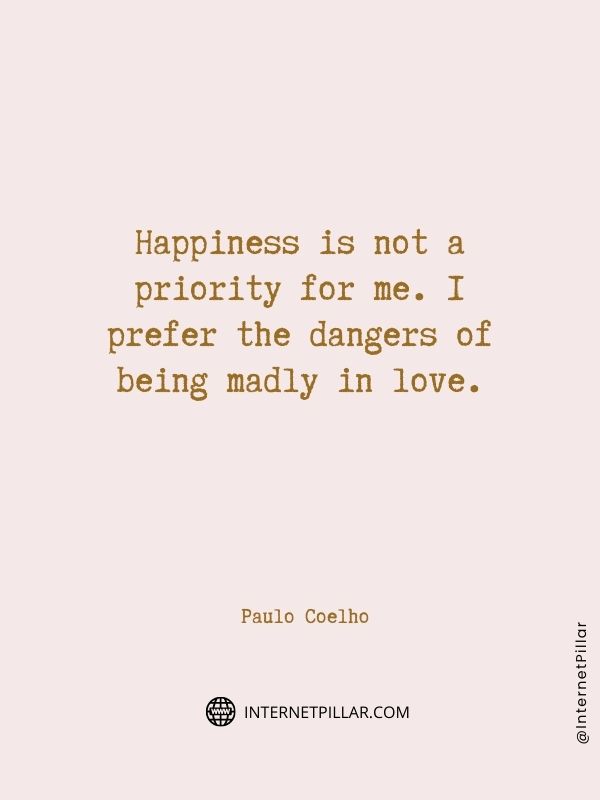 Happiness is not a priority for me. I prefer the dangers of being madly in love. ~ Paulo Coelho.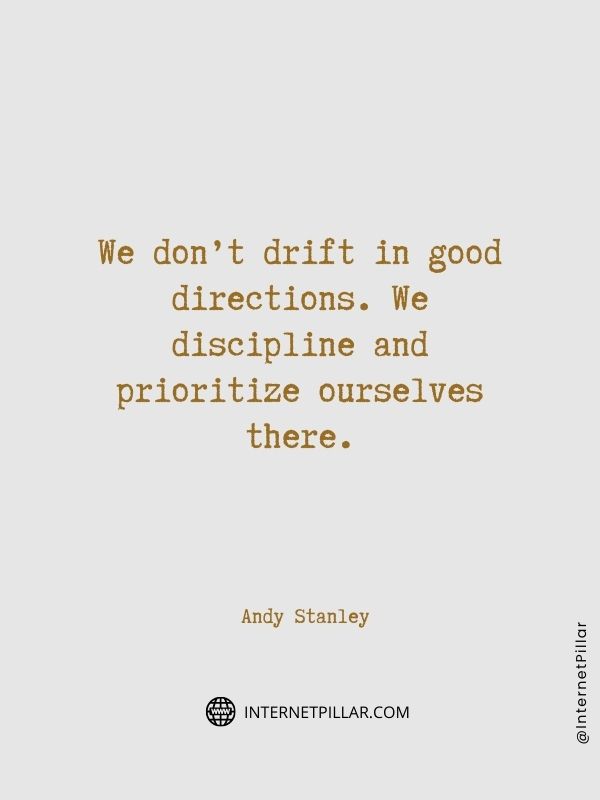 We don't drift in good directions. We discipline and prioritize ourselves there. ~ Andy Stanley.
A people that values its privileges above its principles soon loses both. ~ Dwight D. Eisenhower.
Best Quotes About Priorities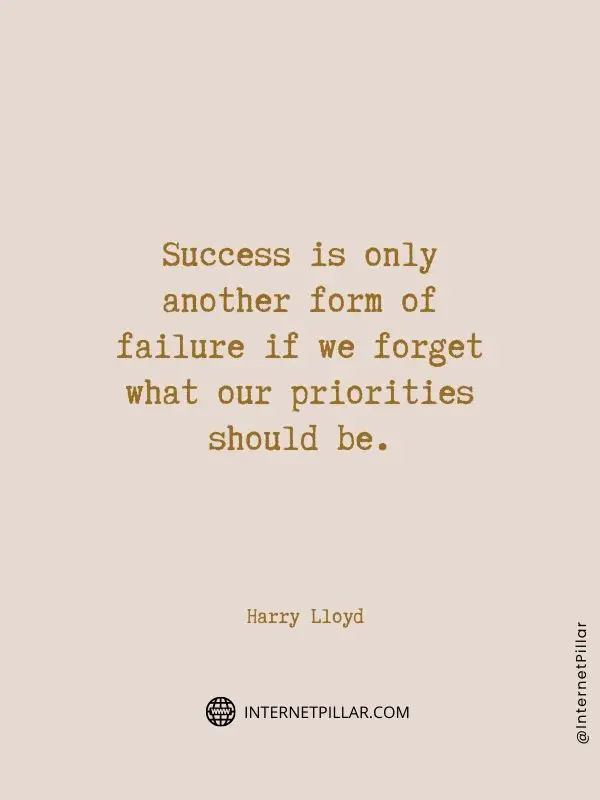 Success is only another form of failure if we forget what our priorities should be. ~ Harry Lloyd.
Happiness is not a matter of intensity but of balance, order, rhythm and harmony. ~ Thomas Merton.
The most important thing in life is knowing the most important things in life. ~ David F. Jakielo.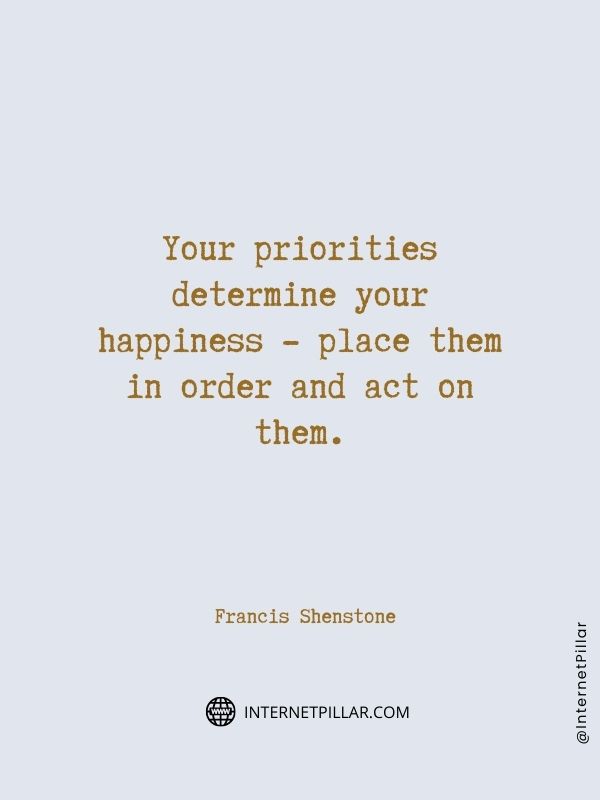 Your priorities determine your happiness – place them in order and act on them. ~ Francis Shenstone.
I have this really high priority on happiness and finding something to be happy about. ~ Taylor Swift.
One-half of knowing what you want is knowing what you must give up before you get it. ~ Sidney Howard.
The key is not to prioritize what's on your schedule but to schedule your priorities. ~ Stephen Covey.
Quotes about Priority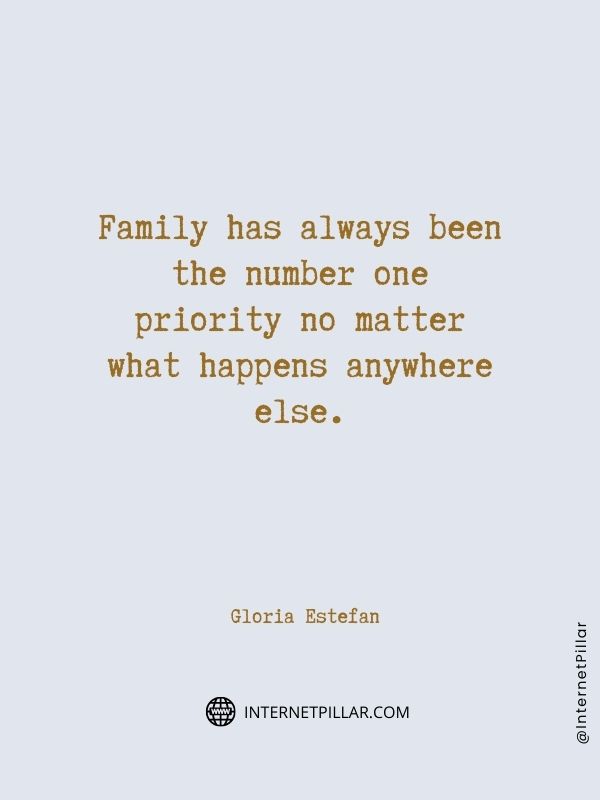 Family has always been the number one priority no matter what happens anywhere else. ~ Gloria Estefan.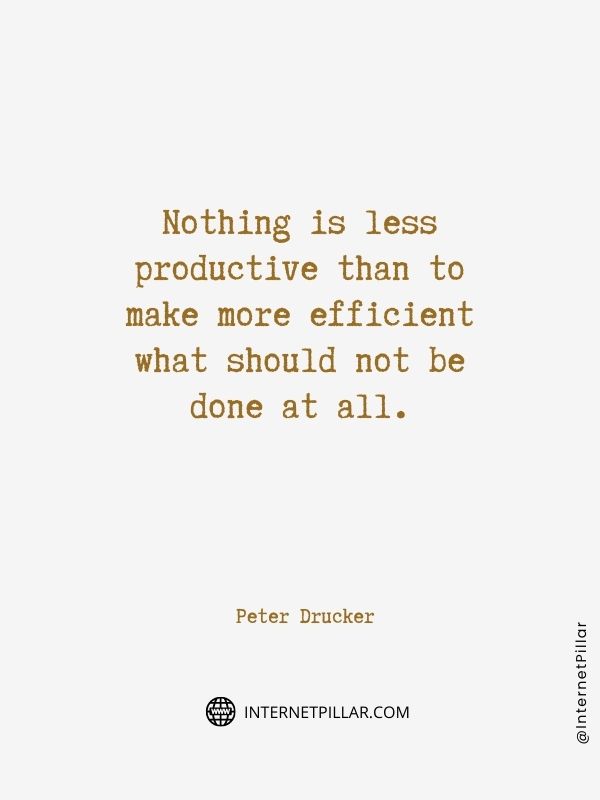 Nothing is less productive than to make more efficient what should not be done at all. ~ Peter Drucker.
A person has got to balance work and life and family in order to be a balanced person. ~ P. J. O'Rourke.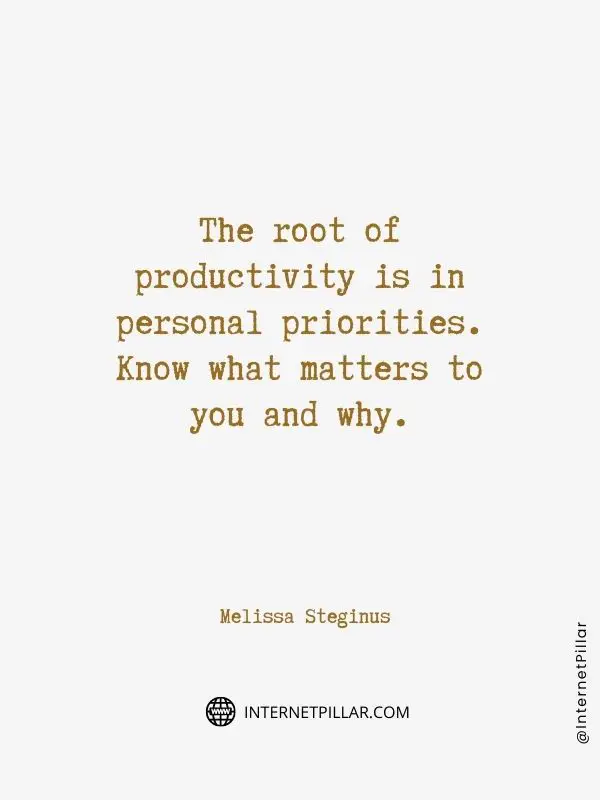 The root of productivity is in personal priorities. Know what matters to you and why. ~ Melissa Steginus.
Most of us spend too much time on what is urgent and not enough time on what is important. ~ Stephen Covey.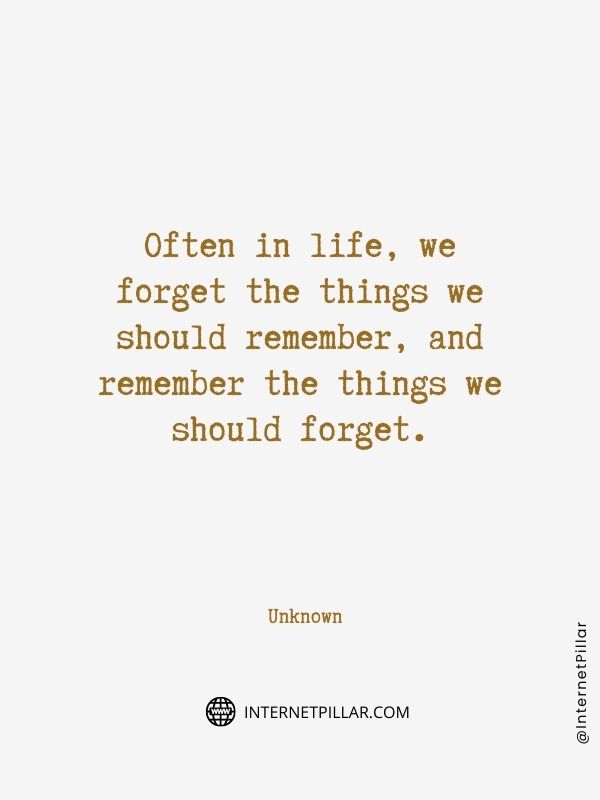 Often in life, we forget the things we should remember, and remember the things we should forget. ~ Unknown.
Priority Quotes That Will Help You Sort Things Out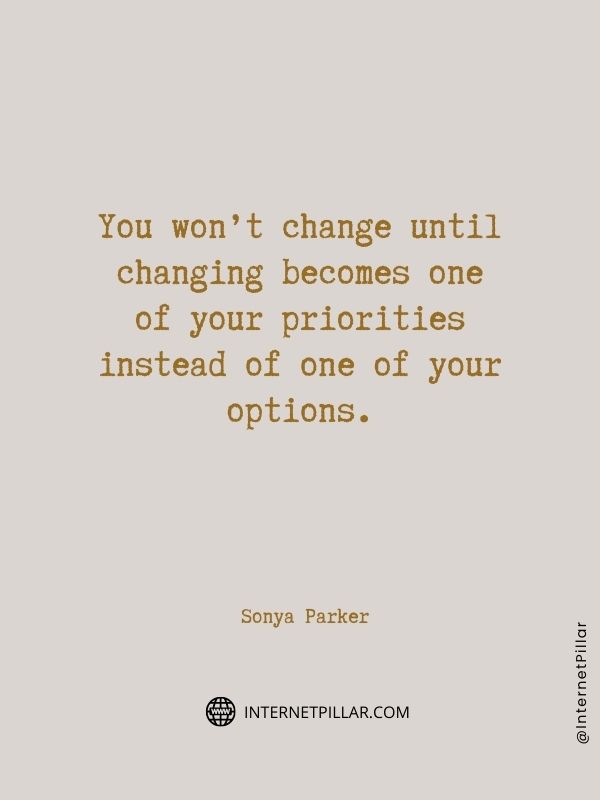 You won't change until changing becomes one of your priorities instead of one of your options. ~ Sonya Parker.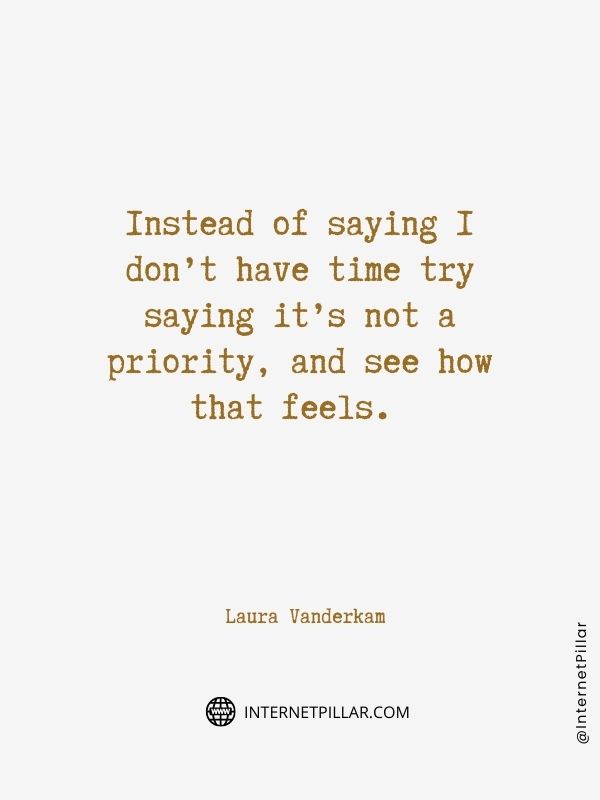 Instead of saying I don't have time try saying it's not a priority, and see how that feels. ~ Laura Vanderkam.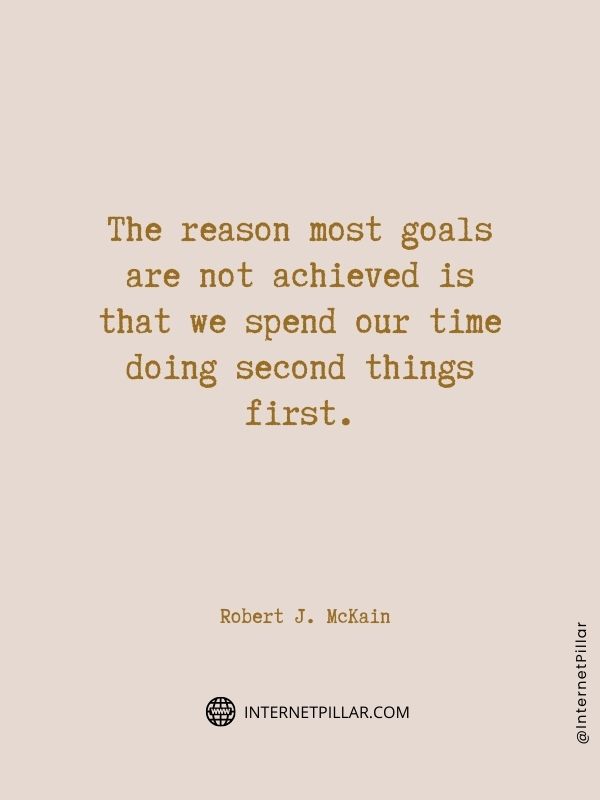 The reason most goals are not achieved is that we spend our time doing second things first. ~ Robert J. McKain.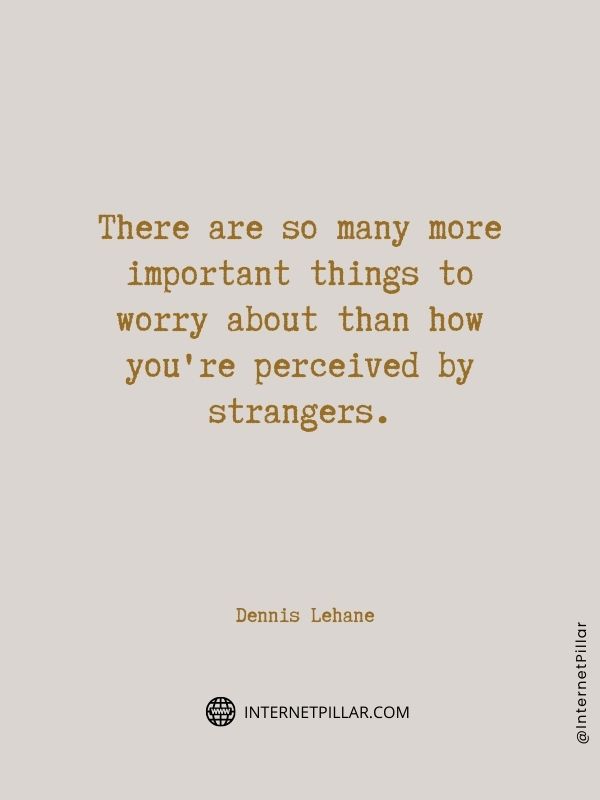 There are so many more important things to worry about than how you're perceived by strangers. ~ Dennis Lehane.
Our greatest danger in life is in permitting the urgent things to crowd out the important. ~ Charles E. Hummel.
Inspirational Quotes On Priorities
Things which matter most must never be at the mercy of things which matter least. ~ Johann Wolfgang von Goethe.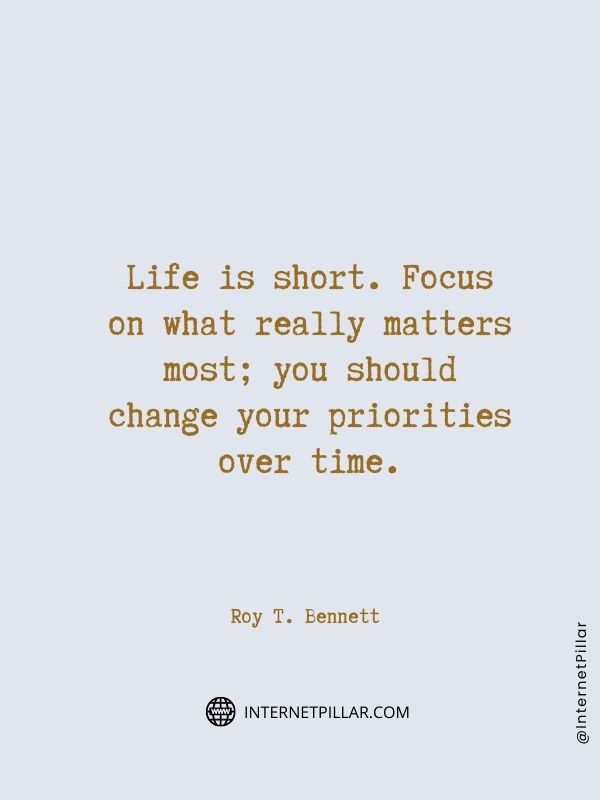 Life is short. Focus on what really matters most; you should change your priorities over time. ~ Roy T. Bennett.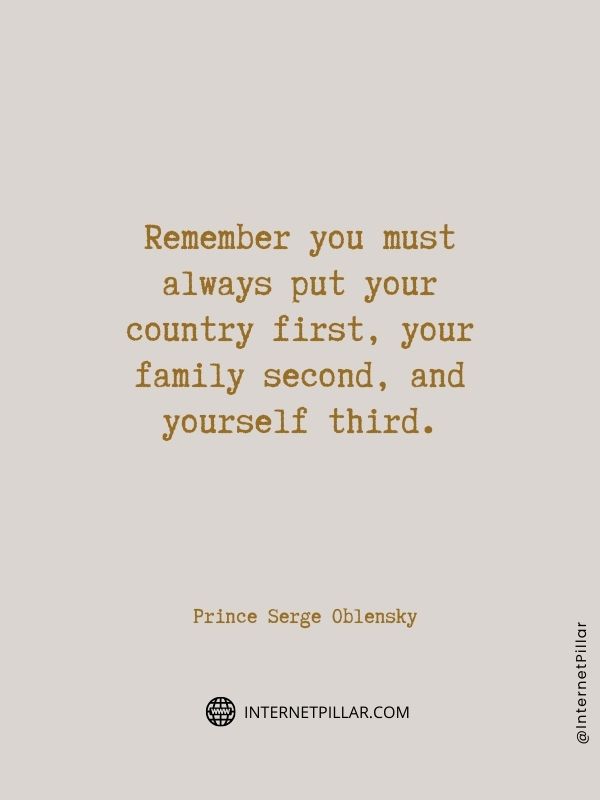 Remember you must always put your country first, your family second, and yourself third. ~ Prince Serge Oblensky.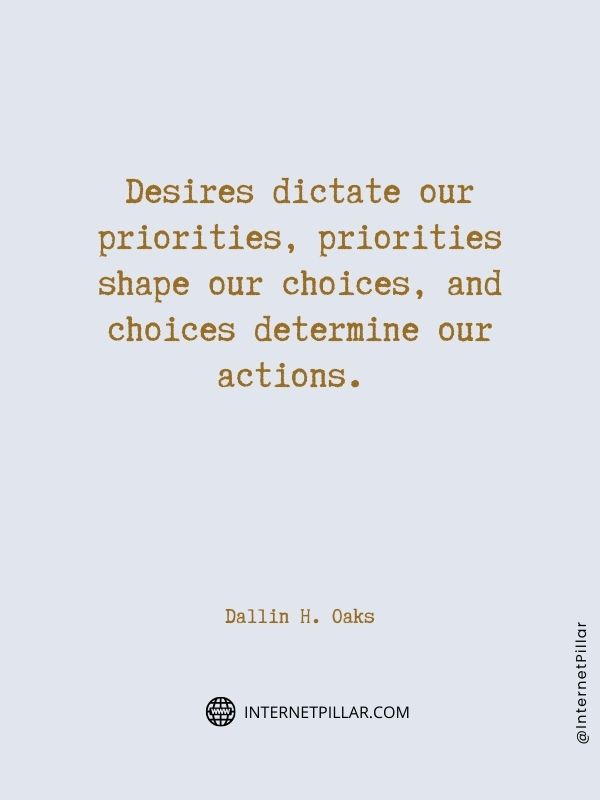 Desires dictate our priorities, priorities shape our choices, and choices determine our actions. ~ Dallin H. Oaks.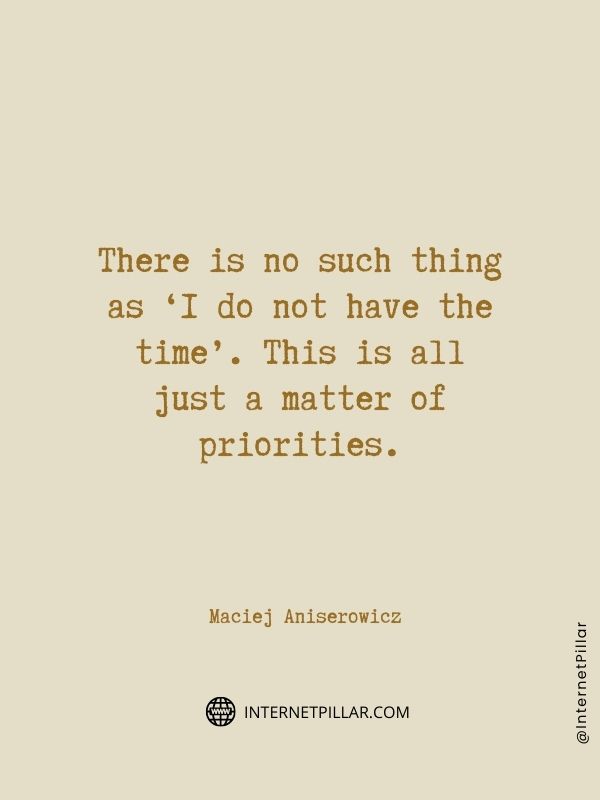 There is no such thing as 'I do not have the time'. This is all just a matter of priorities. ~ Maciej Aniserowicz.
Priority Quotes about a Relationship
Wise are those who learn that the bottom line doesn't always have to be their top priority. ~ William Arthur Ward.
Whatever is at the center of our life will be the source of our security, guidance, wisdom, and power. ~ Stephen Covey.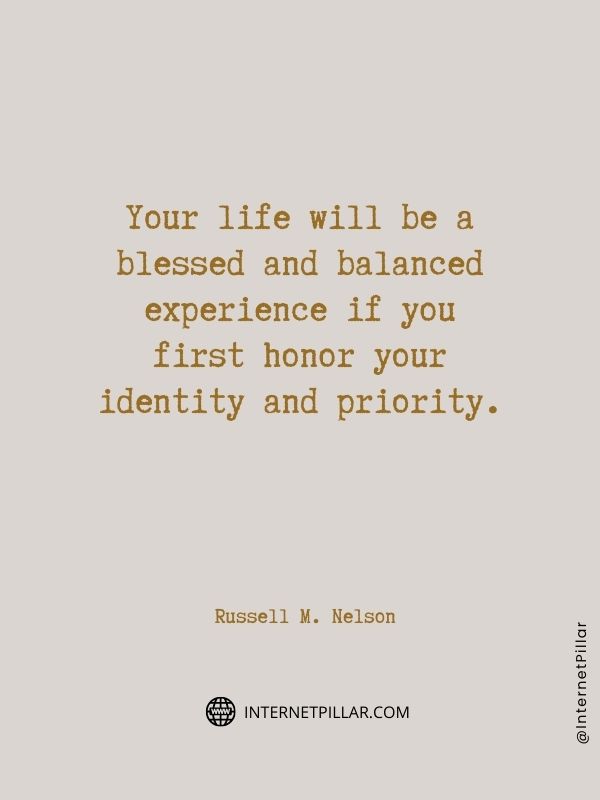 Your life will be a blessed and balanced experience if you first honor your identity and priority. ~ Russell M. Nelson.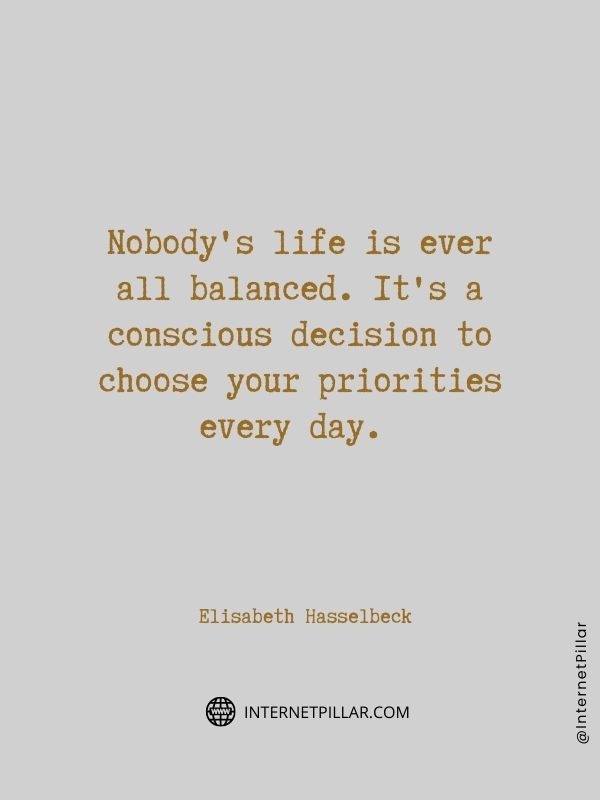 Nobody's life is ever all balanced. It's a conscious decision to choose your priorities every day. ~ Elisabeth Hasselbeck.
There is never enough time to do everything, but there is always enough time to do the most important thing. ~ Brian Tracy.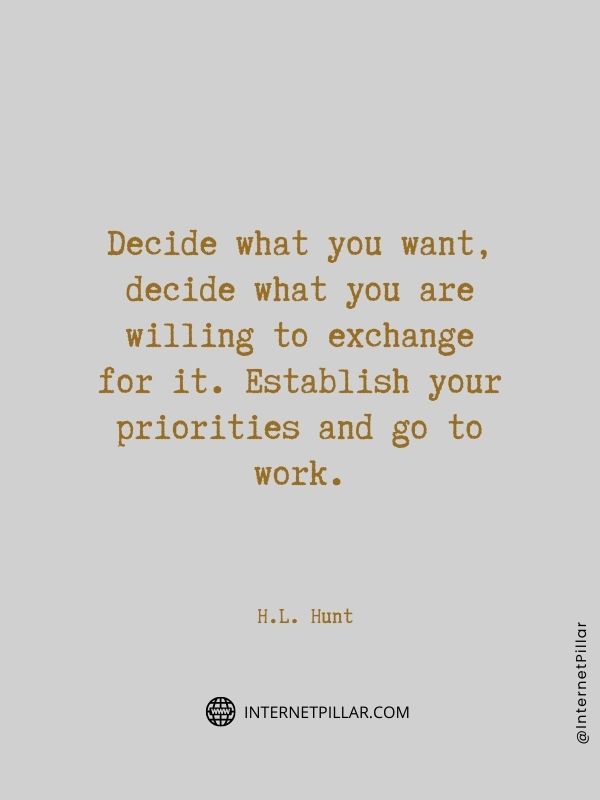 Decide what you want, decide what you are willing to exchange for it. Establish your priorities and go to work. ~ H.L. Hunt.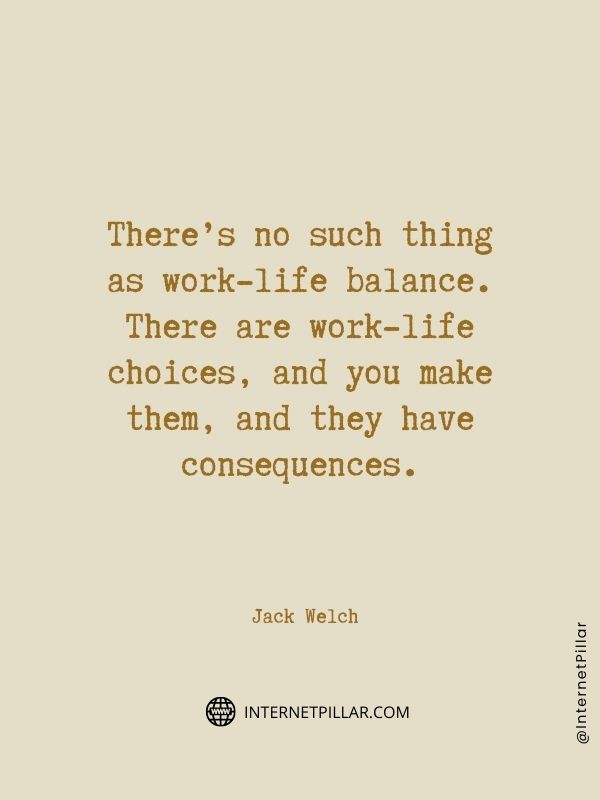 There's no such thing as work-life balance. There are work-life choices, and you make them, and they have consequences. ~ Jack Welch.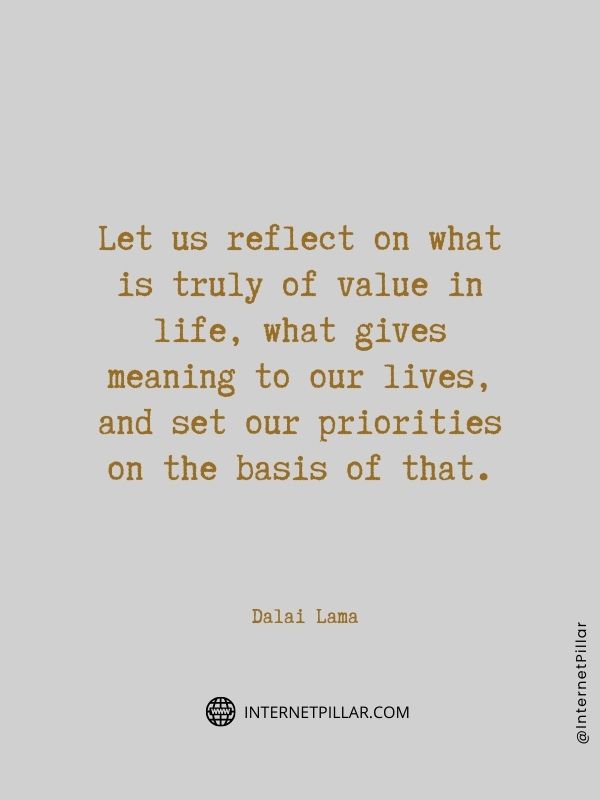 Let us reflect on what is truly of value in life, what gives meaning to our lives, and set our priorities on the basis of that. ~ Dalai Lama.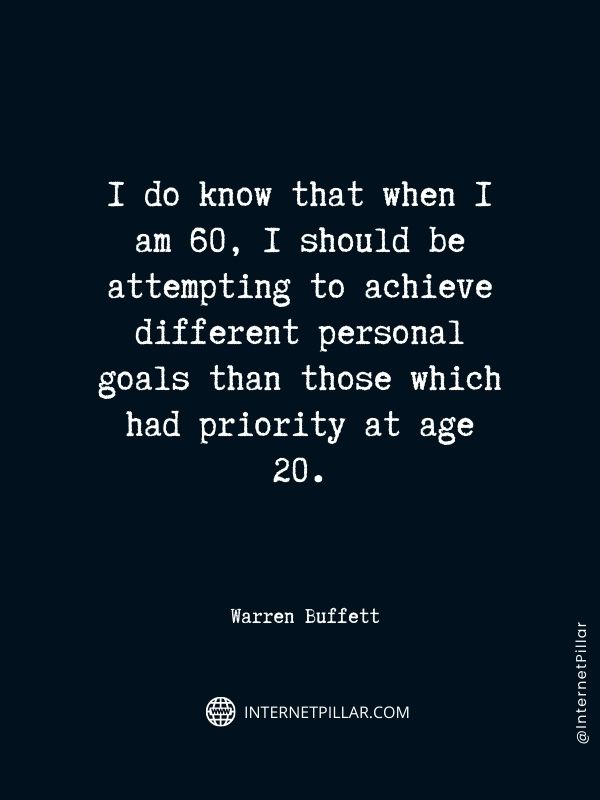 I do know that when I am 60, I should be attempting to achieve different personal goals than those which had priority at age 20. ~ Warren Buffett.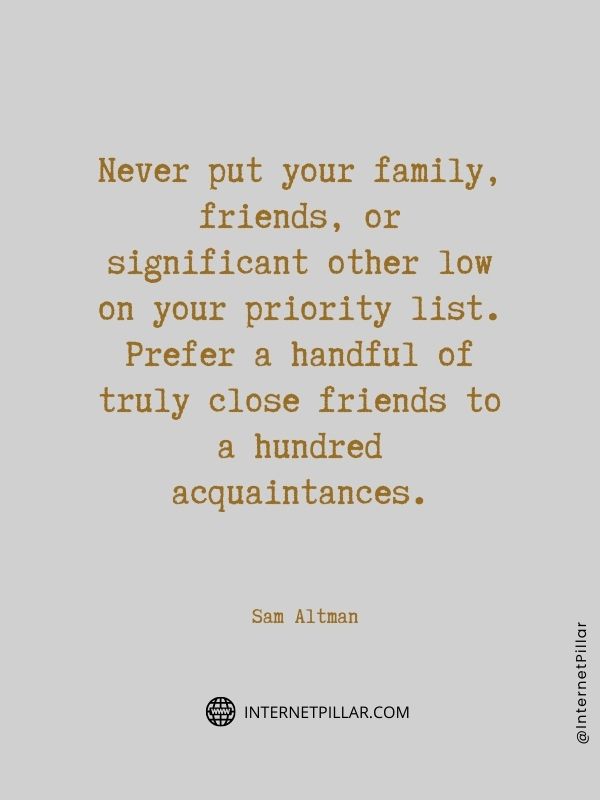 Never put your family, friends, or significant other low on your priority list. Prefer a handful of truly close friends to a hundred acquaintances. ~ Sam Altman.
---
---
So these were the 65 Quotes about Priority.
If you like these quotes, then you can also read our other posts on Little Things in Life Quotes and Enjoy Life Quotes and Gift of Life Quotes.