Attention must be directed on oneself in order to efficiently manage one's lifestyle, energies, wants and desires.
By focusing on yourself, you create self-awareness, which allows you to comprehend and meet your needs, connect your actions with your ideals and efficiently manage your energy.
This self-focus does not imply selfishness; rather, it recognizes that you can best serve others and handle life's obligations when you are balanced and satisfied.
Here's a selection of powerful "Focus on Yourself" quotes to motivate you to prioritize yourself.
These quotes serve as a reminder of the value of self-care and self-prioritization in living a successful and balanced life.
---
Best Focus on Yourself Quotes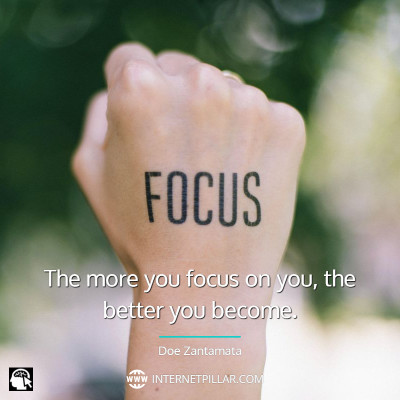 The more you focus on you, the better you become. ~ Doe Zantamata.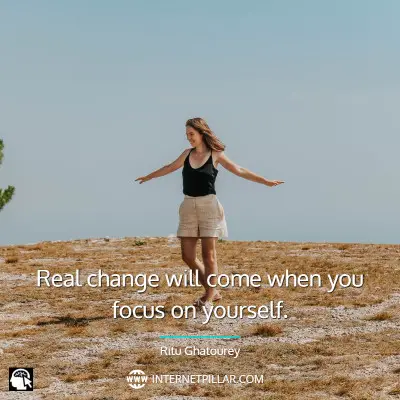 Real change will come when you focus on yourself. ~ Ritu Ghatourey.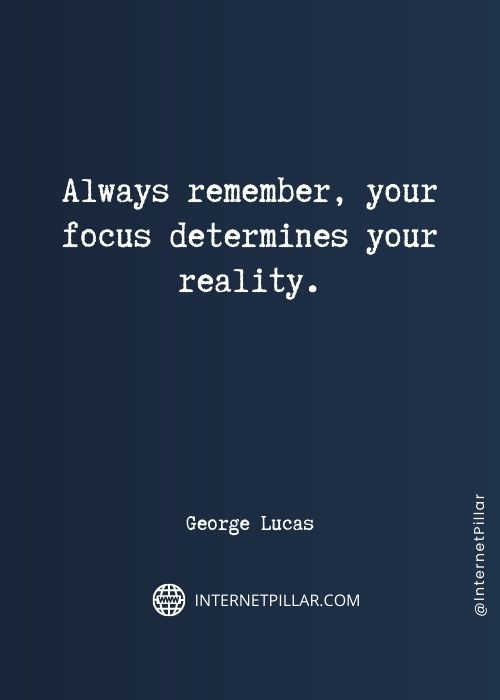 Always remember, your focus determines your reality. ~ George Lucas.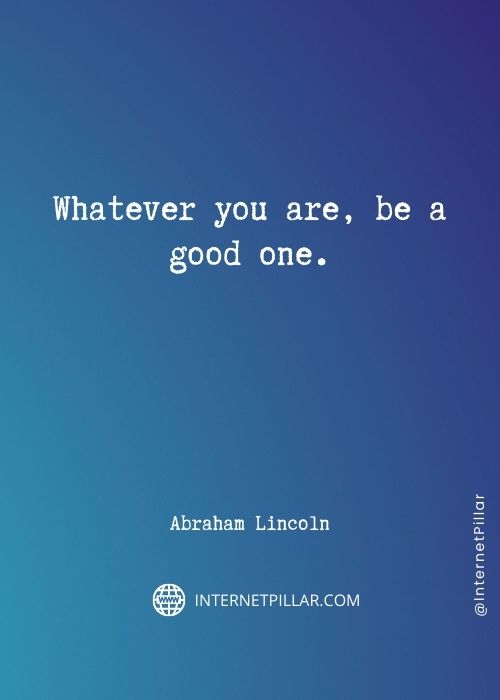 Whatever you are, be a good one. ~ Abraham Lincoln.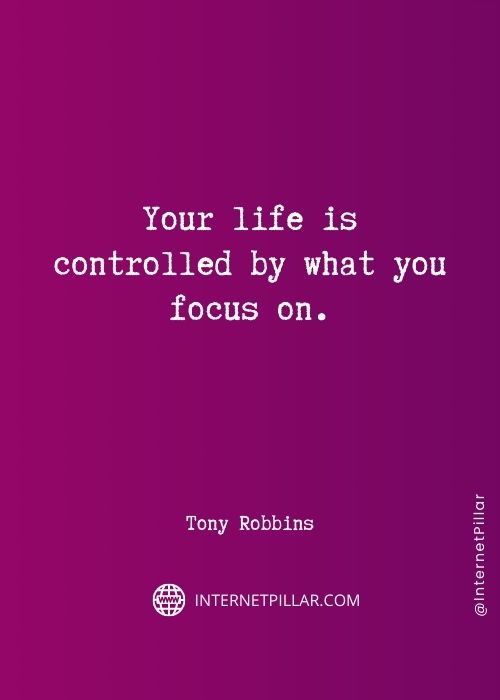 Your life is controlled by what you focus on. ~ Tony Robbins.
Don't focus on the competition, focus on ways to make yourself better. ~ Hopal Green.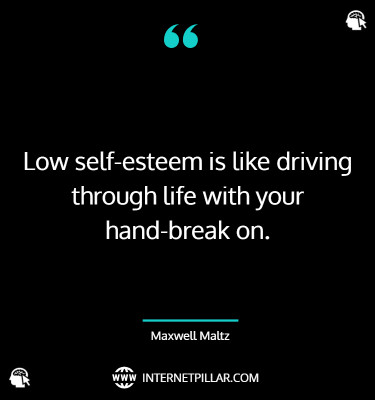 Low self-esteem is like driving through life with your hand-break on. ~ Maxwell Maltz.
No one can make you feel inferior without your own consent. ~ Eleanor Roosevelt.
Be the change that you wish to see in the world. ~ Mahatma Gandhi.
You've sacrificed too much for others. Now do the same for yourself. ~ Mitta Xinindlu.
If you have the ability to love, love yourself first. ~ Charles Bukowski.
When you undervalue what you do, the world will undervalue who you are. ~ Oprah Winfrey.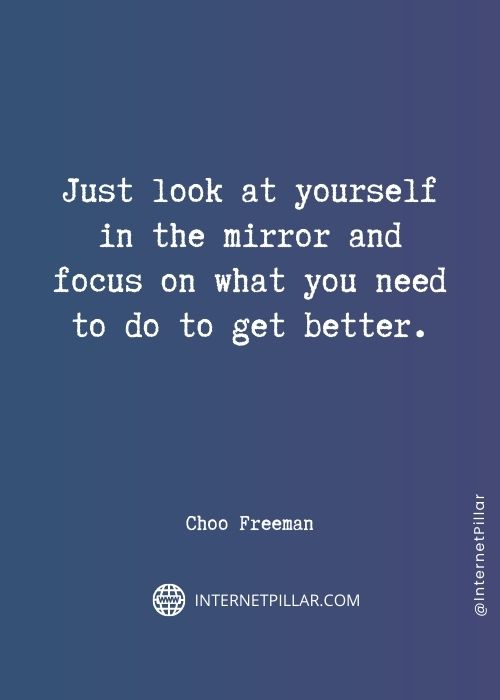 Just look at yourself in the mirror and focus on what you need to do to get better. ~ Choo Freeman.
Ask yourself if what you're doing today is getting you closer to where you want to be tomorrow. ~ Unknown.
Related Quotes: 71 Stand Up for Yourself Quotes for Strength and Courage and 75 Love Yourself Quotes to Celebrate Your Beautiful Life
Famous Focus on Yourself Quotes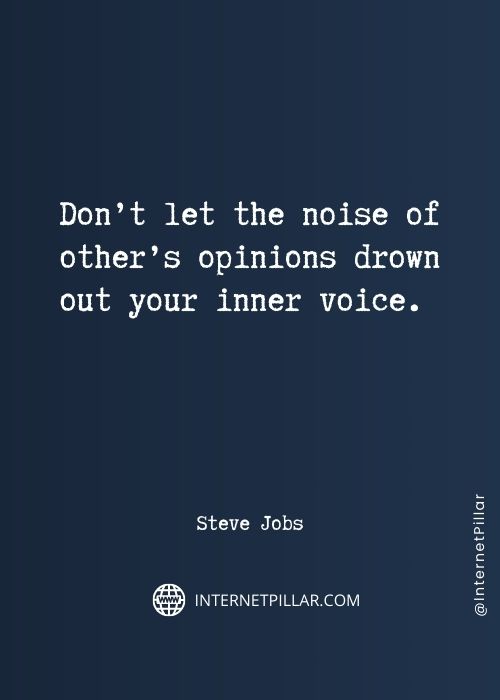 A clear vision, backed by definite plans, gives you a tremendous feeling of confidence and personal power. ~ Brian Tracy.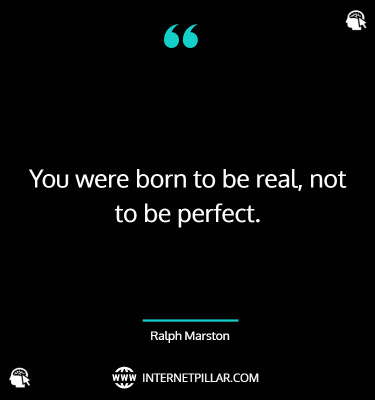 You were born to be real, not to be perfect. ~ Ralph Marston.
Choose to put yourself first and make you a priority. It's not selfish, it's necessary. ~ Keysha Jade.
Everything in life is easier when you don't concern yourself with what everybody else is doing. ~ Unknown *
We must not allow other people's limited perceptions to define us. ~ Virginia Satir.
We are what we repeatedly do. Excellence, then, is not an act, but a habit. ~ Aristotle.
To be nobody but yourself in a world that's trying its best to make you somebody else is to fight the hardest battle you are ever going to fight. Never stop fighting. ~ EE Cummings.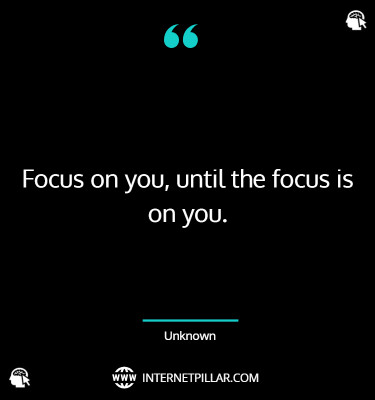 Focus on you, until the focus is on you. ~ Unknown *
You have to be self-interested in order to be selfless. You have to put yourself first if you want to be of use to other people. ~ Rachel Bartholomew.
Top Focus on Yourself Quotes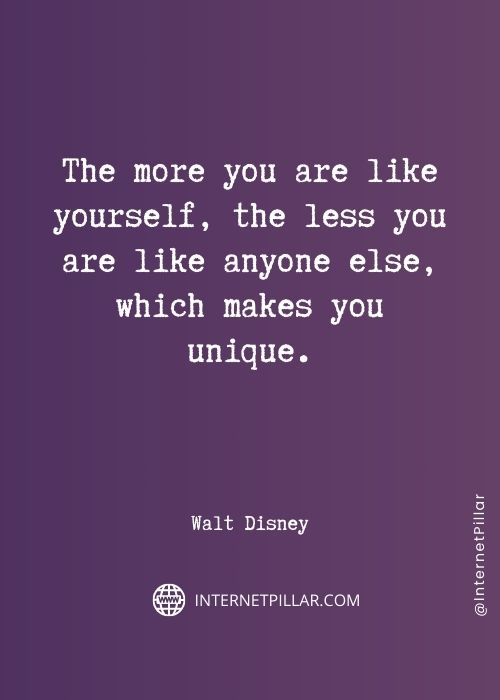 The more you are like yourself, the less you are like anyone else, which makes you unique. ~ Walt Disney.
Value yourself first and only then you can learn to value others. ~ Charlyn Khater.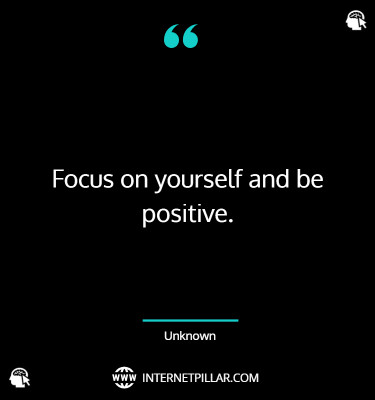 Focus on yourself and be positive. ~ Unknown *
No human being is ever going to love you more than you love yourself. ~ Avis J. Williams.
To fall in love with yourself is the first secret to happiness. ~ Robert Morley.
Do what you can, with what you have, where you are. ~ Theodore Roosevelt.
If you prioritize yourself, you are going to save yourself. ~ Gabrielle Union.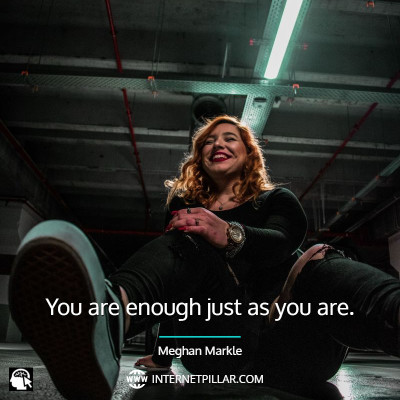 You are enough just as you are. ~ Meghan Markle.
If you don't value yourself, you're not going to draw valuable things into your life. ~ Robert Tew.
Thought-Provoking Focus on Yourself Quotes
You, yourself, as much as anybody in the entire universe, deserve your love and affection. ~ Buddha.
If you cannot find peace within yourself, you will never find it anywhere else. ~ Marvin Gaye.
Happiness is not something ready made. It comes from your own actions. ~ Dalai Lama.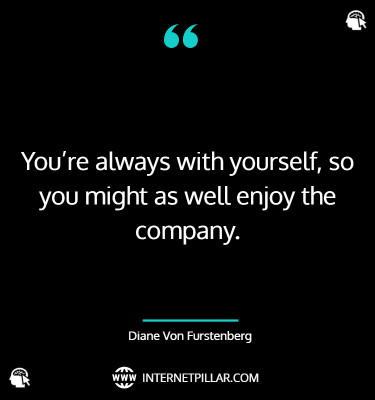 You're always with yourself, so you might as well enjoy the company. ~ Diane Von Furstenberg.
Every champion was once a contender that refused to give up. ~ Rocky Balboa.
Popular Focus on Yourself Quotes
Know what matters most to you and be unwilling to compromise those priorities at almost any price. ~ Frank Sonnenberg.
My success, part of it certainly, is that I have focused on a few things. ~ Bill Gates.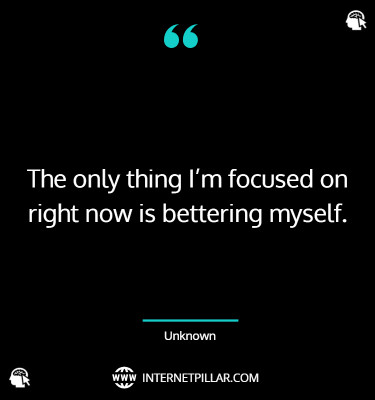 The only thing I'm focused on right now is bettering myself. ~ Unknown *
The difference between genius and stupidity is; genius has its limits. ~ Albert Einstein.
It isn't the mountains ahead to climb that wear you out; it's the pebble in your shoe. ~ Muhammad Ali.
Love yourself first and everything else falls into line. You really have to love yourself to get anything done in this world. ~ Lucille Ball.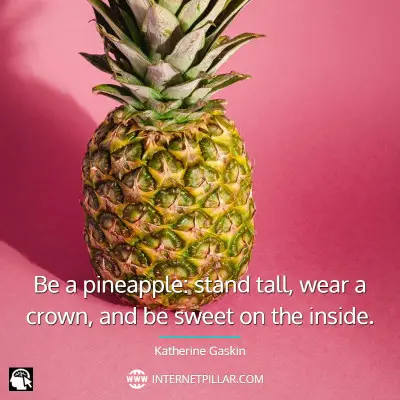 Be a pineapple: stand tall, wear a crown, and be sweet on the inside. ~ Katherine Gaskin.
To be beautiful means to be yourself. You don't need to be accepted by others. You need to accept yourself. ~ Thich Nhat Hanh.
We must fall in love with yourselves. I don't like myself. I'm crazy about myself. ~ Mae West.
Inspirational Focus on Yourself Quotes
If my life is going to mean anything, I have to live it myself. ~ Rick Riordan.
Life isn't about finding yourself. Life is about creating yourself. ~ George Bernard Shaw.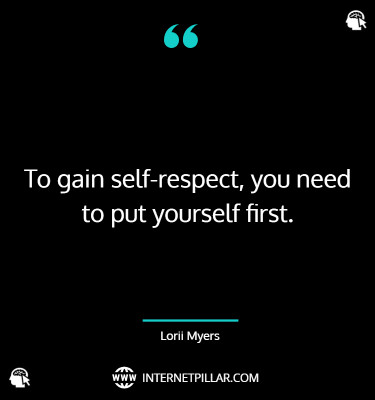 To gain self-respect, you need to put yourself first. ~ Lorii Myers.
Find yourself first, like yourself first, love yourself first, and friendship and love will naturally find you. ~ Mandy Hale.
The difference between the impossible and the possible lies in a man's determination. ~ Tommy Lasorda.
How to be successful: Focus on your own life. ~ Unknown *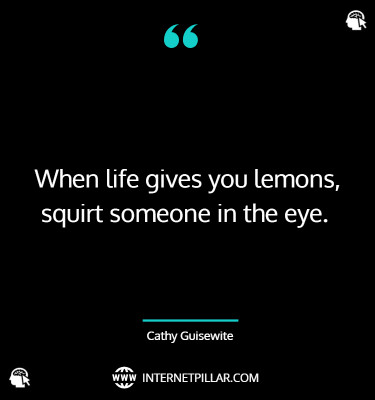 When life gives you lemons, squirt someone in the eye. ~ Cathy Guisewite.
Never underestimate the fact that loving others is a choice but loving yourself is a responsibility. ~ Germany Kent.
Positive Focus on Yourself Quotes
I heard you were focusing a little more on yourself, and worrying a little less about everyone else. That's beautiful. ~ Unknown *
Never say never because limits, like fears, are often just an illusion. ~ Michael Jordan.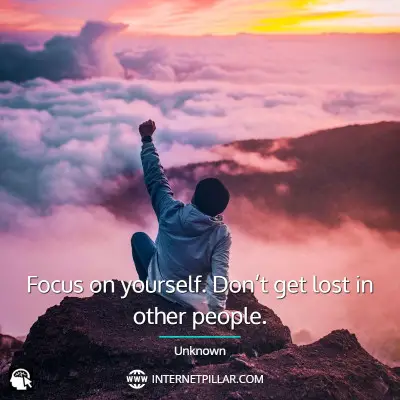 Focus on yourself. Don't get lost in other people. ~ Unknown *
Any artist that's involved in their work is inevitably going to have a focus in what they do. ~ Jock Sturges.
Accept who you are. Unless you're a serial killer. ~ Ellen DeGeneres.
Stop feeling sorry for yourself and you will be happy. ~ Stephen Fry.
Focusing on who you are, and pursuing opportunities to improve your abilities, allows you to be in acceptance of yourself. This makes you a beautiful person who could care less about what others think of you. ~ Ellen J. Barrier.
Loving you is the easiest way to do it. ~ Tjasa Luzovec.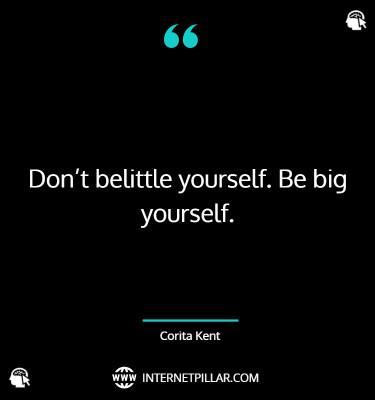 Don't belittle yourself. Be big yourself. ~ Corita Kent.
Success in life is not for those who run fast, but for those who keep running and always on the move. ~ Bangambiki Habyarimana.
Motivational Focus on Yourself Quotes
Never make someone a priority when all you are to them is an option. ~ Maya Angelou.
Focus on your opinion of yourself and not the opinion others have of you. ~ Winnie Harlow.
Self-love seems so often unrequited. ~ Anthony Powell.
When you shift your attention to yourself, there are countless opportunities to explore. ~ Nitin Namdeo.
The elevator to success is out of order. You'll have to use the stairs…one step at a time. ~ Joe Girard.
The only one you should compare yourself to is you. Your mission is to become better today than you were yesterday. You do that by focusing on what you can do today to improve and grow. ~ John Maxwell.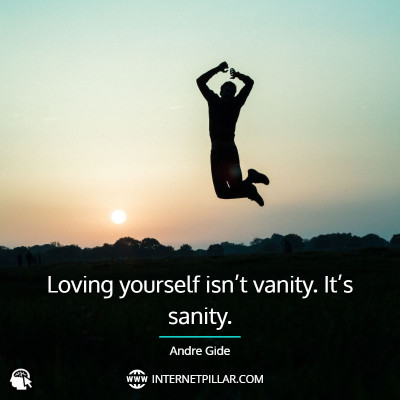 Loving yourself isn't vanity. It's sanity. ~ Andre Gide.
The real difficulty is to overcome how you think about yourself. ~ Maya Angelou.
---
So these were the 80 top quotes about Focus on Yourself.
If you like these quotes and sayings, then you can also read my other posts on Personality quotes and New Year Resolutions quotes.
---
References: