Purple is a color that is often connected with creativity, intrigue, and inspiration.
It's a color that has captivated people throughout history, from the ancient Romans who used it to dye their garments to modern-day painters who integrate it into their works of art.
If you want to add some purple inspiration to your life, go no further than these motivating purple quotes, sayings, and captions.
---
Purple Quotes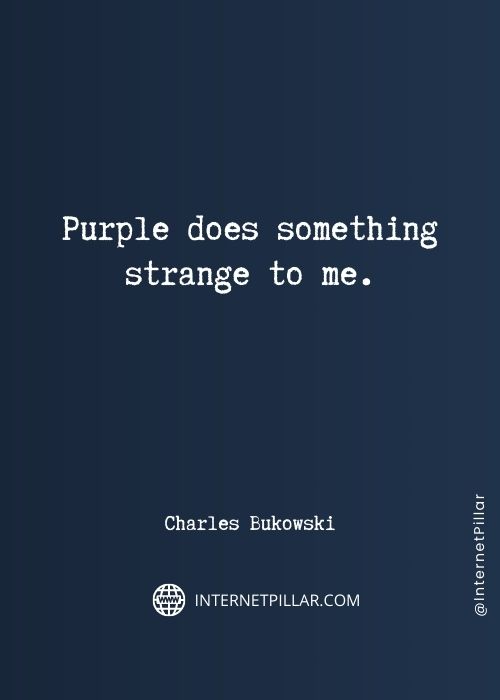 Purple does something strange to me. ~ Charles Bukowski.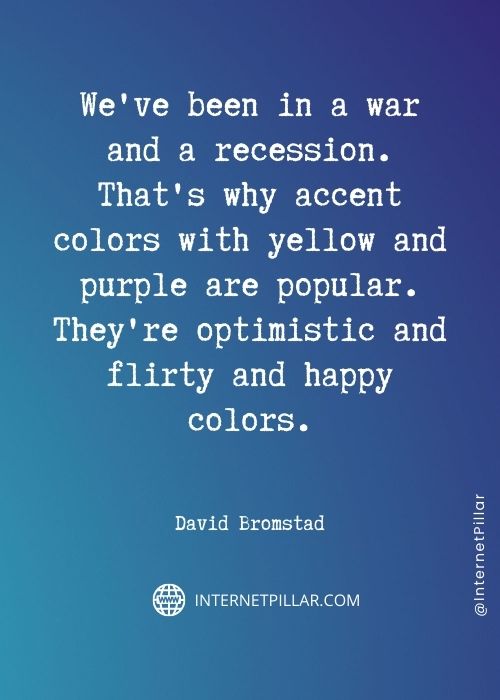 We've been in a war and a recession. That's why accent colors with yellow and purple are popular. They're optimistic and flirty and happy colors. ~ David Bromstad.
If you want to make a statement, wear purple. ~ Baron Davis.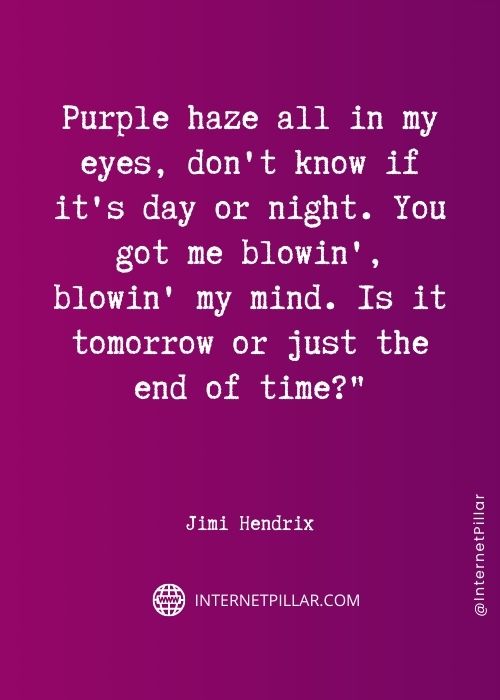 Purple haze all in my eyes, don't know if it's day or night. You got me blowin', blowin' my mind. Is it tomorrow or just the end of time?" ~ Jimi Hendrix.
Twilight fell: The sky turned to a light, dusky purple littered with tiny silver stars." ~ J. K. Rowling.
Virtue shows quite as well in rags and patches as she does in purple and fine linen." ~ Charles Dickens.
I used to love Deep Purple and Ian Paice. ~ Phil Rudd.
I love purple because my name is Amethyst. ~ Iggy Azalea.
I went to a very mean school and was bullied like crazy. I was a bit of a goth with purple hair, and I was also part of the drama group, which was filled with actors and writers and wasn't really accepted by the rest of the school. ~ Christina Hendricks.
As an actress who has performed in theater for over 17 years, my experience performing in 'The Color Purple' has been a truly life-changing journey. ~ LaChanze.
Seek to be the purple thread in the long white gown. ~ Epictetus.
Also Read: Yellow Quotes for Great Aesthetic Start of the Day and Color Quotes to Inspire and Energize Your Life
Best Purple Quotes
I won't eat any cereal that doesn't turn the milk purple. ~ Bill Watterson.
My hair gets very light in the summer, but the problem with using all these products and going into the pool a lot is that my hair gets very yellow. I love purple shampoo! ~ Elsa Hosk.
Everything changes when a man becomes purple. ― Charlie McDonnell.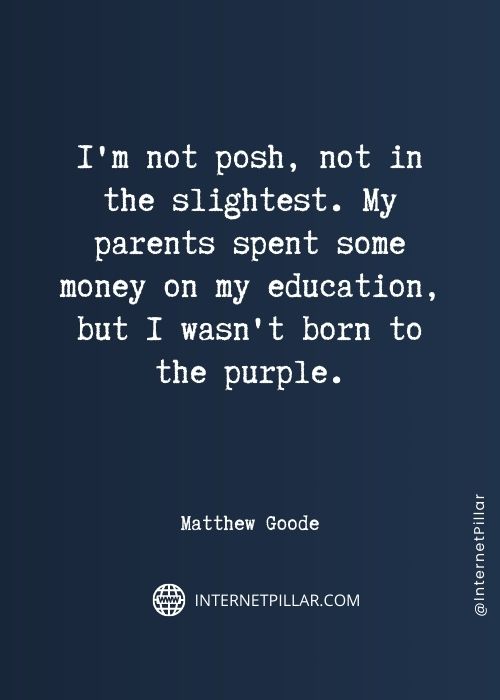 I'm not posh, not in the slightest. My parents spent some money on my education, but I wasn't born to the purple. ~ Matthew Goode.
The story of mountaintop mining – why it happens, and what its consequences are – is still new to most Americans. They have no idea that their country's physical legacy – the purple mountain majesties that are America – is being destroyed at the rate of several ridgetops a week, by three million pounds of explosives every day. ~ Michael Shnayerson.
When I was young, I read everything I could lay my hands on, but the Scots in my storybooks spent their time fighting glorious battles, rowing across lochs, or escaping over moors of purple heather. Even those Scots were hard to find. For at school, we recited poetry according to the set texts the teachers taught us. ~ Theresa Breslin.
I spent every day of third grade wearing a glittery purple cowboy hat. ~ Simone Giertz.
Sitting at the table during Color Purple and looking up and suddenly realizing I was acting in front of Steven Spielberg, was pretty cool. It was pretty good. ~ Whoopi Goldberg.
Top Purple Quotes
The sky is already purple; the first few stars have appeared, suddenly, as if someone had thrown a handful of silver across the edge of the world. ~ Alice Hoffman.
Be eccentric now. Don't wait for old age to wear purple. ~ Regina Brett.
Purple puts us in touch with the part of ourselves that is regal. Purple is the queen in all women; it helps us keep our backs straight and heads held high." ~ Byllye Avery.
Womanist is to feminist as purple is to lavender. ~ Alice Walker.
I think it pisses God off if you walk by the color purple in a field somewhere and don't notice it. ~ Alice Walker.
There is no dignity in wickedness, whether in purple or rags; and hell is a democracy of devils, where all are equals. ~ Herman Melville.
I don't care if you're purple. If you're making a catch or going to go down, you could be silver. I couldn't care less, if you're making those plays for the team. If you're a selfless player, nobody pays attention to that at all. White, black, silver, pink, it doesn't matter to me. ~ Jimmy Graham.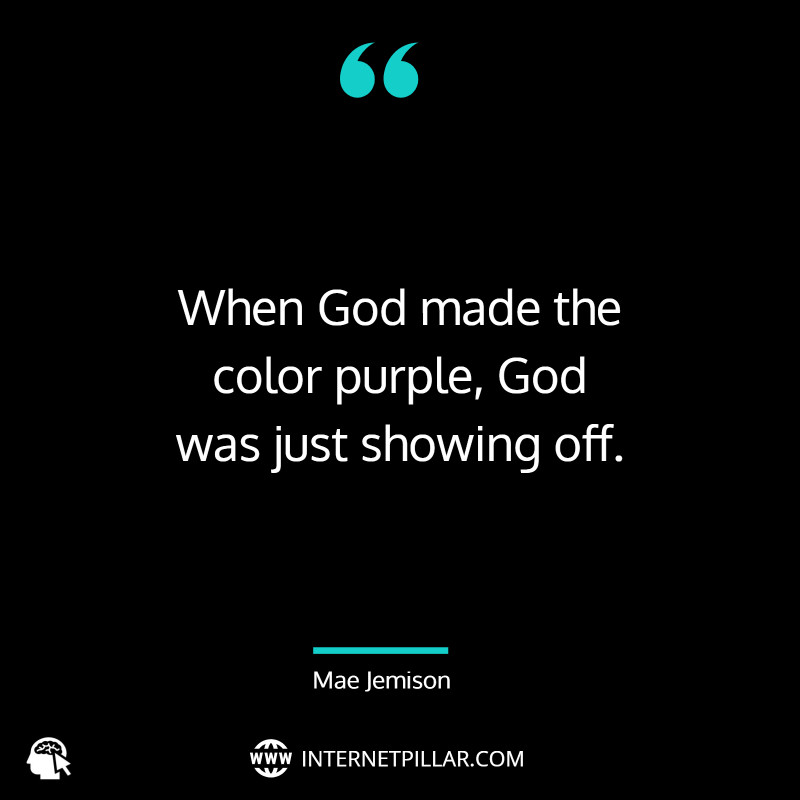 When God made the color purple, God was just showing off. ~ Mae Jemison.
I like to write with a lot of emotion and a lot of power. Sometimes I overdo it; sometimes my prose is a little bit too purple, and I know that. ~ H. G. Bissinger.
Purple is the last of the rainbow colors, so it means I will love and trust you for a long time. ~ Kim Tae Hyung.
It turns out that the 'Cry It Out' method of baby sleep training, where you ignore that your kid is screaming, crying and turning 40 shades of purple so that she can break herself out of the habit of being spoiled and cuddled to sleep, does more harm – way more – than good. ~ Denene Millner.
Short Purple Quotes
Purple is my favorite color. It makes me think of spring and summer. A purple dress, eating grapes, lilacs – I love purple. ~ Angela Yee.
I like playing for the purple and gold. This is where I want to finish up. Kobe Bryant.
Yesterday and tomorrow cross and mix on the skyline. The two are lost in a purple haze. One forgets, one waits." ~ Carl Sandburg.
Black is not as good as Purple." ~ Ralph Lauren.
---
Other Articles
References and Sources: