Rita F. Pierson dedicated her life to education inspired by her family's tradition.
She worked in various roles since 1972: teacher counselor coordinator and assistant principal.
Rita was known for her commitment to students especially those underserved.
She spent the last decade leading workshops for educators focusing on topics like supporting under-resourced learners and preventing high school dropouts.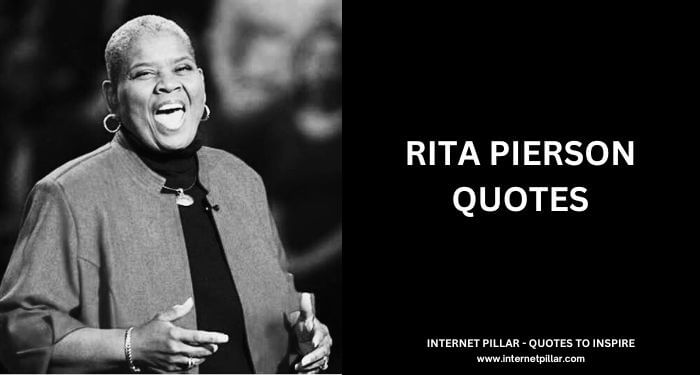 Rita sadly passed away in June 2013.
I have listed below some of the top quotes by Rita Pierson.
---
Best Rita Pierson Quotes
We're educators. We're born to make a difference. ~ Rita Pierson.
You say it long enough, it starts to be a part of you. ~ Rita Pierson.
Kids don't learn from people they don't like. ~ Rita Pierson.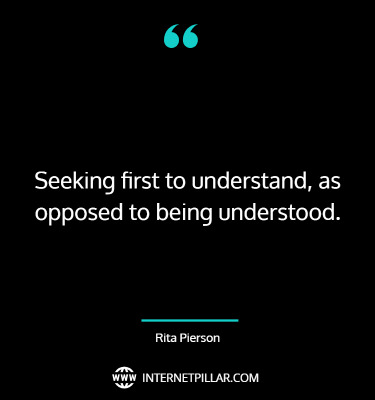 Seeking first to understand, as opposed to being understood. ~ Rita Pierson.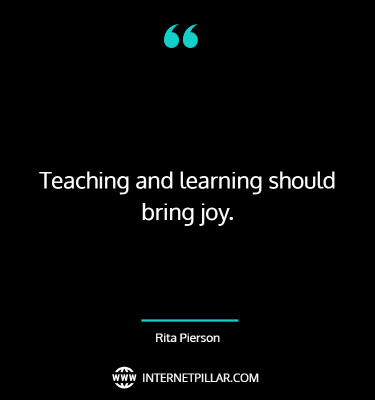 Teaching and learning should bring joy. ~ Rita Pierson.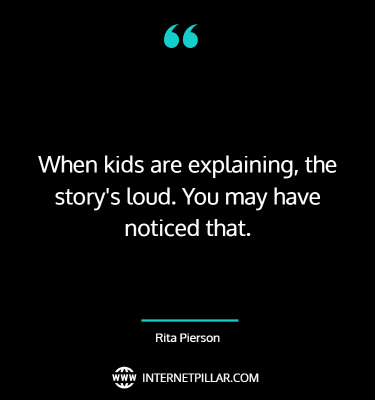 When kids are explaining, the story's loud. You may have noticed that. ~ Rita Pierson.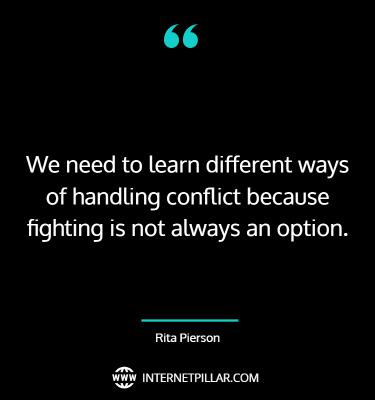 We need to learn different ways of handling conflict because fighting is not always an option. ~ Rita Pierson.
Learning sometimes occurs because someone insists that you recognize the excellence in yourself. ~ Rita Pierson.
Will you like all your children? Of course not. And you know your toughest kids are never absent… The tough ones show up for a reason for a relationship. ~ Rita Pierson.
Famous Rita Pierson Quotes
Teachers become great actors and great actresses. And we come to work when we don't feel like it, and we're listening to a policy that doesn't make sense and we teach anyway. ~ Rita Pierson.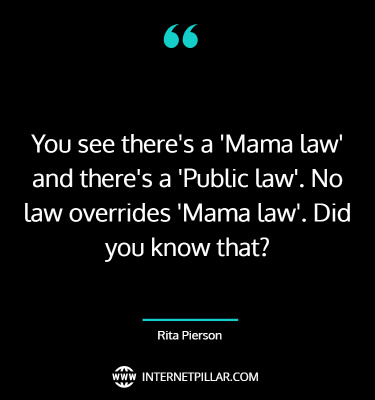 You see there's a 'Mama law' and there's a 'Public law'. No law overrides 'Mama law'. Did you know that? ~ Rita Pierson.
We know why kids drop-out. It's either poverty, low attendance, negative peer influences. We know why. ~ Rita Pierson.
I want kids to recognize the power of financial resources, and the sooner they recognize it the better. That means that they will have respect for their things. ~ Rita Pierson.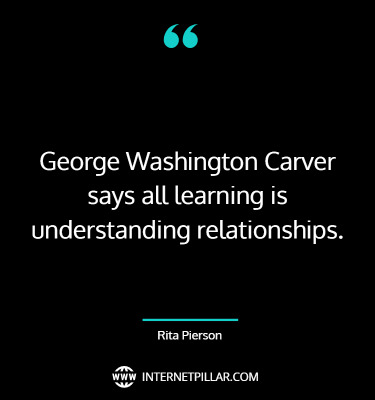 George Washington Carver says all learning is understanding relationships. ~ Rita Pierson.
One of the things that never comes up is that the rules for schools are different…The school handbook is supposed to have all the information that you would possibly need. But a handbook that you will not get but information that you will be responsible for knowing…those are called 'Hidden rules'. ~ Rita Pierson.
You want to be careful, but you don't breed a dependent behavior within your classroom. Sometimes you want to make them work for it. ~ Rita Pierson.
I respect the rules you make for your children at home…It's not our place to say what they do is wrong. It's our place to say maybe we can add a set of rules that they don't know about. ~ Rita Pierson.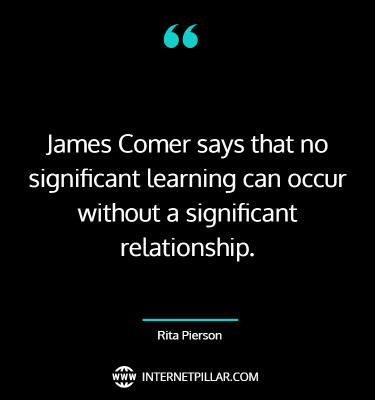 James Comer says that no significant learning can occur without a significant relationship. ~ Rita Pierson.
I am somebody. I was somebody when I came. I'll be a better somebody when I leave. I am powerful, and I am strong. I deserve the education that I get here. I have things to do and places to go. ~ Rita Pierson.
Inspiring Rita Pierson Quotes
The public broadcast is so fabulous, and I think it's the experience and research. Because you are not getting entertained you are getting informed. And even if entertainment overlaps, you are still getting information, and we need good, solid information. ~ Rita Pierson.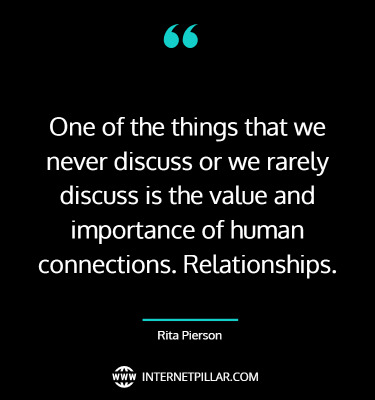 One of the things that we never discuss or we rarely discuss is the value and importance of human connections. Relationships. ~ Rita Pierson.
Every child deserves a champion, an adult who will never give up on them, who understands the power of connection, and insists that they become the best that they can possibly be. ~ Rita Pierson.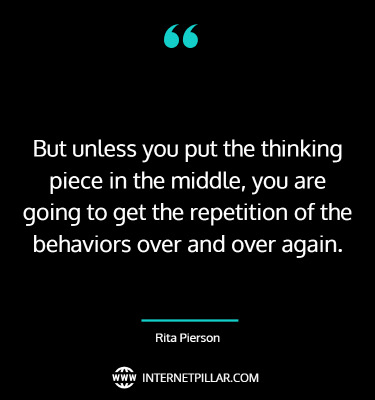 But unless you put the thinking piece in the middle, you are going to get the repetition of the behaviors over and over again. ~ Rita Pierson.
Top Rita Pierson Quotes
Stephen Covey had the right idea…'Seek first to understand as opposed to being understood.' ~ Rita Pierson.
When you get ready to send your baby to college, I think it's first and foremost important to get your mind straight. It's a big emotional toll that takes place when you get ready to send your child to a place that your baby has never been before or you have never been before. ~ Rita Pierson.
---
So these were the 25 top Rita Pierson quotes and sayings on every child and I am somebody.
If you like these quotes and sayings, then you can also read my other posts on Jeffrey Dahmer quotes and Albert Pike quotes and Speech Therapy quotes and Autism quotes.