Our teachers are deserving of our highest respect and appreciation since they play an important part in molding our lives by guiding and supporting us on our educational path.
Our teachers not only provide us with the information, knowledge and skills we need to achieve but they also inspire and nourish our desire to develop and prosper in life.
They assist us develop a solid foundation for our personal and professional endeavors by giving their expertise.
Let us remember and appreciate some of the most inspirational quotes, sayings and messages that recognize the remarkable contributions teachers make in our lives as we celebrate Teacher Appreciation Week.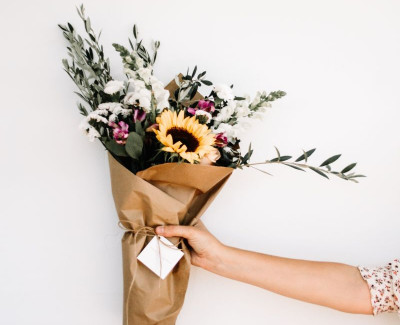 ---
Table of Contents
Best Teacher Quotes To Celebrate World
To teach is to learn twice. ~ Joseph Joubert.
Without teachers, life would have no class. ~ Unknown.
If you can read this, thank a teacher. ~ American Proverb.
He who opens a school door closes a prison. ~ Victor Hugo.
It takes a big heart to help shape little minds. ~ Unknown.
Teaching is the greatest act of optimism. ~ Colleen Wilcox.
Nine-tenths of education is encouragement. ~ Anatole France.
Those who know, do. Those who understand, teach. ~ Aristotle.
When you teach your son, you teach your son's son. ~ The Talmud.
A teacher nourishes the soul of a child for a lifetime. ~ Unknown.
Related Quotes: 83 Teacher Quotes about Teaching and Education and 50 Special Needs Quotes to Inspire Parents, Family and Teachers
Teacher Appreciation Quotes Celebrating Educators
A teacher takes a hand, opens a mind, and touches a heart. ~ Unknown.
Not all superheroes have capes, some have Teaching Degrees. ~ Unknown.
The best teachers teach from the heart, not from the book. ~ Unknown.
Not all superheros wear capes, some have teaching degrees. ~ Unknown.
The art of teaching is the art of assisting discovery. ~ Mark Van Doren.
Don't judge a teacher until you've walked a mile in her shoes. ~ Unknown.
Being able to help someone learn something is a talent. ~ Margaret Riel.
Good teachers know how to bring out the best in students. ~ Charles Kuralt.
Inspirational Teacher Quotes to Show our Appreciation
In learning you will teach, and in teaching you will learn. ~ Phil Collins.
Teacher appreciation makes the world of education go around. – Helen Peters.
Teaching is the profession that teaches all the other professions. ~ Unknown.
What the teacher is, is more important than what he teaches. ~ Karl Menninger.
What a teacher writes on the blackboard of life can never be erased. ~ Unknown.
It's easy to make a buck. It's a lot tougher to make a difference. ~ Tom Brokaw.
It's the teacher that makes the difference, not the classroom. ~ Michael Morpurgo.
One child, one teacher, one book, one pen can change the world. ~ Malala Yousafzai.
Teaching kids to count is fine, but teaching them what counts is best. ~ Bob Talbert.
Quotes about Teacher Appreciation
A truly special teacher is very wise and sees tomorrow in every child's eyes. ~ Unknown.
Teaching is not a lost art, but the regard for it is a lost tradition. ~ Jacques Barzun.
Teachers can change lives with just the right mix of chalk and challenges. ~ Joyce Meyer.
Summer vacation is the time when parents realize teachers are grossly underpaid. ~ Unknown.
I was lucky that I met the right mentors and teachers at the right moment. ~ James Levine.
Students don't care how much you know until they know how much you care. ~ John C. Maxwell.
If we teach today's students as we taught yesterday's, we rob them of tomorrow. ~ John Dewy.
The best teacher of children, in brief, is one who is essentially childlike. ~ H. L. Mencken.
Best Teacher Appreciation Quotes to Thank Your Educators
Good teachers are the ones who can challenge young minds without losing their own. ~ Unknown.
Educators are the only people who lose sleep over other people's kids. ~ Nicholas A. Ferroni.
A teacher affects eternity; he can never tell where his influence stops. ~ Henry Brooks Adams.
To this end, the greatest asset of a school is the personality of the teacher. ~ John Strachan.
When educating the minds of our youth, we must not forget to educate their hearts. ~ Dalai Lama.
Teaching: the only profession where you steal things from home and bring them to work. ~ Unknown.
I am indebted to my father for living, but to my teacher for living well. ~ Alexander the Great.
A teacher's job is to take a bunch of live wires and see that they are well-grounded. ~ D. Martin.
Teacher Appreciation Messages
If you have to put someone on a pedestal, put teachers. They are society's heroes. ~ Guy Kawasaki.
Good teaching is more a giving of right questions than a giving of right answers. ~ Josef Albers.
Better than a thousand days of diligent study is one day with a great teacher. ~ Japanese Proverb.
A truly amazing teacher is hard to find, difficult to part with, and impossible to forget. ~ Unknown.
I like a teacher who gives you something to take home to think about besides homework. ~ Lily Tomlin.
They may forget what you said, but they will never forget how you made them feel. ~ Carl W. Buechner.
One good teacher in a lifetime may sometimes change a delinquent into a solid citizen. ~ Philip Wylie.
Teacher Appreciation Quotes & Messages
A good teacher can inspire hope; ignite the imagination, and instill a love of learning. ~ Brad Henry.
Teachers appreciate being appreciated, for teacher appreciation is their highest award. ~ William Prince.
A teacher's job is to take a bunch of live wires and see that they are well-grounded. ~ Darwin D. Martin.
A good teacher is like a candle – it consumes itself to light the way for others. ~ Mustafa Kemal Ataturk.
It is the supreme art of the teacher to awaken joy in creative expression and knowledge. ~ Albert Einstein.
Teaching is not just a job. It is a human service, and it must be thought of as a mission. ~ Dr. Ralph Tyler.
Teacher Appreciation Quotes
The teacher … must have a kind of faith that the child will reveal himself through work. ~ Maria Montessori.
The best teachers are those who show you where to look but don't tell you what to see. ~ Alexandra K. Trenfor.
What greater or better gift can we offer the republic than to teach and instruct our youth? ~ Marcus T. Cicero.
Your heart is slightly bigger than the average human heart, but that's because you're a teacher. ~ Aaron Bacall.
I can't believe I just saw my teacher at the grocery store! I thought she lived in her classroom! ~ Heidi McDonald.
A teacher is a compass that activates the magnets of curiosity, knowledge, and wisdom in the pupils. ~ Ever Garrison.
Best Teacher Appreciation Quotes
When we strive to become better teachers than we are, everyone in our classroom becomes better too. ~ Robert John Meehan.
Cheers to all of the teachers who give out pencils every single day who know that they'll never get them back. ~ Unknown.
Education is the key to success in life, and teachers make a lasting impact in the lives of their students. ~ Solomon Ortiz.
The duties of a teacher are neither few nor small, but they elevate the mind and give energy to the character. ~ Dorothea Dix.
I think the teaching profession contributes more to the future of our society than any other single profession. ~ John Wooden.
One looks back with appreciation to the brilliant teachers, but with gratitude to those who touched our human feelings. ~ Carl Jung.
Teachers have three loves: love of learning, love of learners, and the love of bringing the first two loves together. ~ Scott Hayden.
In order to be an effective teacher you have to love your students as human beings and you have to love teaching. ~ Maribeth Sublette.
Teachers teach because they care. Teaching young people is what they do best. It requires long hours, patience, and care. ~ Horace Mann.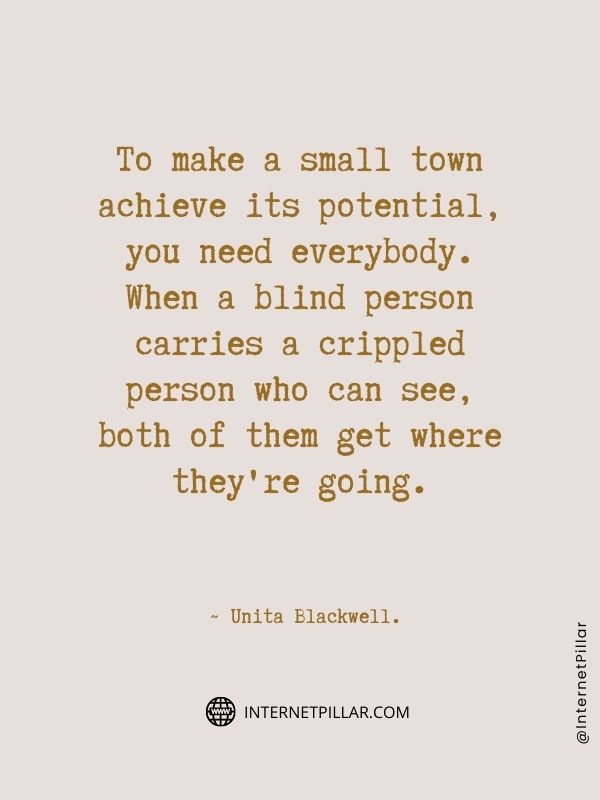 To make a small town achieve its potential, you need everybody. When a blind person carries a crippled person who can see, both of them get where they're going. ~ Unita Blackwell.
---
So these were the 71 Quotes about Teacher Appreciation.
If you like these quotes, then you can also read our other posts on Greek Mythology Quotes and Social Work Quotes and Special Needs Quotes and Camping Quotes and Small Town Quotes.
---
Sources: