The winter season is marked by an enchanting chill in the air and a blanket of snow covering the landscape.
This magical time of year transforms the world around us, offering the perfect opportunity for exhilarating activities like skiing.
If you're searching for quotes, words and phrases that encapsulate your admiration for the cold then look no further.
These winter quotes eloquently convey the stunning allure of the season, capturing its frost-kissed essence.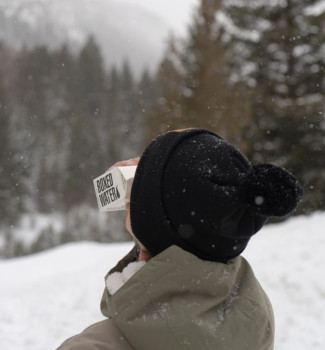 Whether you're a fan of the crisp air or the sparkling snow, these quotes will resonate with your appreciation for the unique beauty that winter brings.
Let these quotes about winter season inspire and warm your heart as you revel in the wonder and charm of the season.
---
Top 10 Winter Quotes
Winter finds out what summer lays up. ~ Coryate.
Winter passes and one remembers one's perseverance. ~ Yoko Ono.
Winter is not a season, it's a celebration. ~ Anamika Mishra.
Winter changes into stone the water of heaven and the heart of man. ~ Victor Hugo.
In the depth of winter I finally learned that there was in me an invincible summer. ~ Albert Camus.
The winter will be long and bleak. Nature has a dismal aspect. ~ Charles Nodier.
Every winter has its spring. ~ H. Tuttle.
In the winter she curls up around a good book and dreams away the cold. ~ Ben Aaronovitch.
Scarves, mittens, and hats are a great way to express your personality in the cold weather. ~ Brad Goreski.
They who sing through the summer must dance in the winter. ~ Italian Proverb.
Related Quotes: 73 Snow Quotes and Sayings about Snowy Winter and 37 Seasons Change Quotes to Welcome New Seasons
Best Winter Quotes
Winter is nature's way of saying, up yours. ~ Robert Byrne.
Winter is a glorious spectacle of glittering fractals complete with a soundscape and atmosphere entirely its own. ~ Anders Swanson.
To keep a warm heart in winter is the real victory. ~ Marty Rubin.
By March, the worst of the winter would be over. The snow would thaw, the rivers begin to run and the world would wake into itself again. ~ Neil Gaiman.
It is the life of the crystal, the architect of the flake, the fire of the frost, the soul of the sunbeam. This crisp winter air is full of it. ~ John Burroughs.
In seed time learn, in harvest teach, in winter enjoy. ~ William Blake.
One can follow the sun, of course, but I have always thought that it is best to know some winter, too, so that the summer, when it arrives, is the more gratefully received. ~ Beatriz Williams.
Welcome, winter. Your late dawns and chilled breath make me lazy, but I love you nonetheless. – Terri Guillemets.
Let winter come. Let the snow fall and consume Bath in a shroud of silence. Let everything feel as bound and stifled as my heart. ~ Rose Tremain.
The pine stays green in winter…wisdom in hardship. ~ Norman Douglas.
Winter blues are cured every time with a potato gratin paired with a roast chicken. ~ Alexandra Guarnaschelli.
Famous Winter Quotes
Winter is a time to slow. To grab hold of that wheel that spins your days too quickly and give it a firm tug. To let your thoughts catch up with your body. To pin down that idea that's been circling your mind for months. To remember that life isn't an emergency. ~ Kelsi Turner.
While I relish our warm months, winter forms our character and brings out our best. ~ Tom Allen.
What's the point of complaining? We live in the north. Winter exists. ~ Viki Mather.
No winter lasts forever; no spring skips its turn. ~ Hal Borland.
If we had no winter, the spring would not be so pleasant: if we did not sometimes taste of adversity, prosperity would not be so welcome. ~ Anne Bradstreet.
Winter is a season of recovery and preparation. ~ Paul Theroux.
Winter, a lingering season, is a time to gather golden moments, embark upon a sentimental journey, and enjoy every idle hour. ~ John Boswell .
We cannot stop the winter or the summer from coming. ~ Gary Zukhav.
Let us love winter, for it is the spring of genius. ~ Pietro Aretino.
Popular Winter Quotes
Winter is the time of sacred balance and rejuvenation of life in preparation for the coming spring. It represents abundance, teaching and gratitude. ~ Noelle Vignola.
Winter collapsed on us that year. It knelt, exhausted, and stayed. ~ Emily Fridlund.
If winter comes, can spring be far behind? ~ Percy Bysshe Shelley.
I love the scents of winter! For me, it's all about the feeling you get when you smell pumpkin spice, cinnamon, nutmeg, gingerbread and spruce. ~ Taylor Swift.
It was one of those March days when the sun shines hot and the wind blows cold: when it is summer in the light, and winter in the shade. ~ Charles Dickens.
The winter is a slow time, but it's not lifeless. As you huddle against the cold on a February day, you may be ready for spring to come. But all around you, there are other forms of life that are ready too. ~ Beth Botts.
Winter is the time for comfort, for good food and warmth, for the touch of a friendly hand and for a talk beside the fire: it is the time for home. ~ Edith Sitwell.
Snowing is an attempt of God to make the dirty world look clean. ~ Mehmet Murat ildan.
If you think my winter is too cold, you don't deserve my spring. ~ Erin Hanson.
There's nothing better than curling up with a good book and sitting in front of the fire on winter evenings. ~ Leo Sayer.
Breath-Taking Winter Quotes
What good is the warmth of summer, without the cold of winter to give it sweetness. ~ John Steinbeck.
The fire is winter's fruit. ~ Arabian Proverb.
A lot of people like snow. I find it to be an unnecessary freezing of water. ~ Carl Reiner.
Blow, blow, thou winter wind, thou art not so unkind as man's ingratitude. ~ William Shakespeare.
Summer bodies are made in the winter. ~ Krissy Turner.
I prefer winter and Fall, when you feel the bone structure of the landscape–the loneliness of it, the dead feeling of winter. Something waits beneath it, the whole story doesn't show. ~ Andrew Wyeth.
Laughter is the sun that drives winter from the human face. ~ Victor Hugo.
You can't get too much winter in the winter. ~ Robert Frost.
Winter is not a season in the North Middlewest; it is an industry. ~ Sinclair Lewis.
In winter we behold the charms of solemn majesty and naked grandeur. ~ James Ellis.
Snow was falling, so much like stars filling the dark trees that one could easily imagine its reason for being was nothing more than prettiness. ~ Mary Oliver.
Beautiful Winter Quotes
I'm pretty lost in becoming all this frost. Bitter, like Winter. Strung-out like a string of pearls. ~ Ashly Lorenzana.
I like the cold weather. It means you get work done. ~ Noam Chomsky.
Winter is the time for stories, staying fast by the glow of fire. And outside, in the darkness, the stars are brighter than you can possibly imagine. ~ Isabel Greenberg.
One kind word can warm three winter months. ~ Japanese Proverb.
Winter's notion of poetry is tragedy. It knows nothing of comedy. Its laughter was frozen on its lips long ago. ~ William A. Quayle.
Sometimes our fate resembles a fruit tree in winter. Who would think that those branches would turn green again and blossom, but we hope it, we know it. ~ Johann Wolfgang von Goethe.
Summer is for surrendering; winter is for wondering. ~ Debasish Mridha.
Even in winter an isolated patch of snow has a special quality. ~ Andy Goldsworthy.
Lovely Winter Quotes
There is a grandeur in winter, stern and wild it may be, but a grandeur which speaks to the soul. ~ C. J. Peterson.
It seems like everything sleeps in winter, but it's really a time of renewal and reflection. ~ Elizabeth Camden.
There is an instinctive withdrawal for the sake of preservation, a closure that assumes the order of completion. Winter is a season unto itself. ~ Haruki Murakami.
If winter helps you curl up and more that makes it one of the best of the seasons. ~ Murray Pura.
I pray this winter be gentle and kind–a season of rest from the wheel of the mind. ~ John Geddes.
The color of springtime is flowers; the color of winter is in our imagination. ~ Terri Guillemets.
Autumn arrives in early morning, but spring at the close of a winter day. ~ Elizabeth Bowen.
I got all my boyhood in vanilla winter waves around the kitchen stove. ~ Jack Kerouac.
How many lessons of faith and beauty we should lose, if there were no winter in our year! ~ Thomas Wentworth Higginson.
---
---
So these were the 71 quotes about Winter.
If you like these quotes and sayings, then you can also read my other popular blog posts on the topics of Summer quotes and Autumn quotes.
---
Sources: