Adopting a "work hard, play hard" habit or mentality can be a surefire recipe for a fulfilling life.
It's about giving your all to your professional commitments but also making sure that you are taking out time for relaxation and enjoyment.
We all know that working hard is paramount for success and achievement but it's equally important to make sure that you recharge and rejuvenate through play.
This might involve pursuing hobbies such as spending time with loved ones or simply enjoying quiet moments of solitude.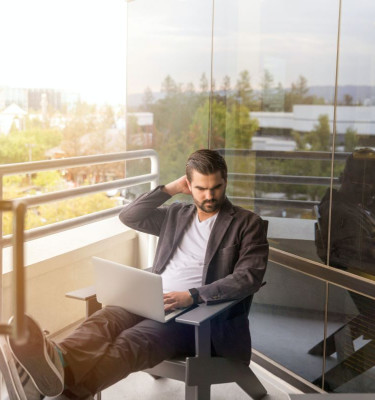 If you are able to find the balance between work and play then it can significantly improve your mental health and overall life quality.
It's kind of like walking on a tightrope and maintaining equilibrium is key. With this balance you can experience a sense of fulfillment in all areas of your life.
---
Table of Contents
Best Work Hard Play Hard Quotes
Nothing in life that's worth anything is easy. ~ Barack Obama.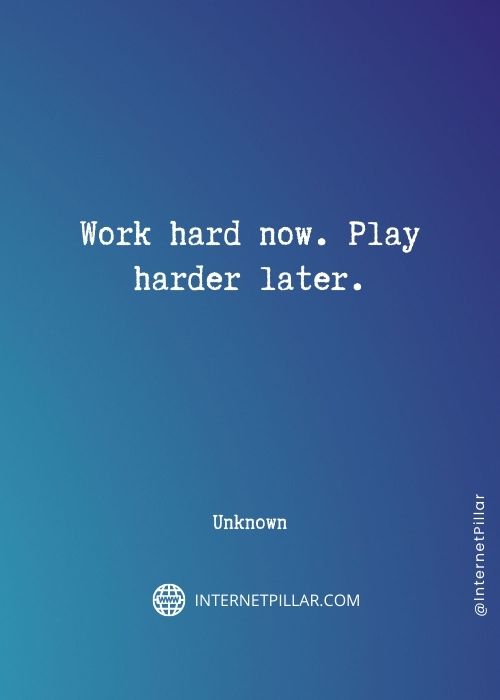 Work hard now. Play harder later. ~ Unknown.
I work hard so I can play harder. ~ Dean Winters.
I work hard, but I play hard. ~ Kenny Chesney.
It was hard to work and work and work and not get your music played on the radio. ~ Shelby Lynne.
Even if you're on the right track, you'll get run over if you just sit there. ~ Will Rogers.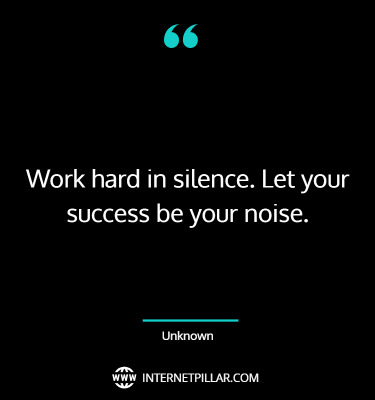 Work hard in silence. Let your success be your noise. ~ Unknown.
Work hard. Play hard. Be kind. ~ Harry Styles.
Related Quotes: 53 Hard Work Beats Talent Quotes and Sayings for Inspiration and 65 Working on Myself Quotes to Make Yourself Better
Famous Work Hard Play Hard Quotes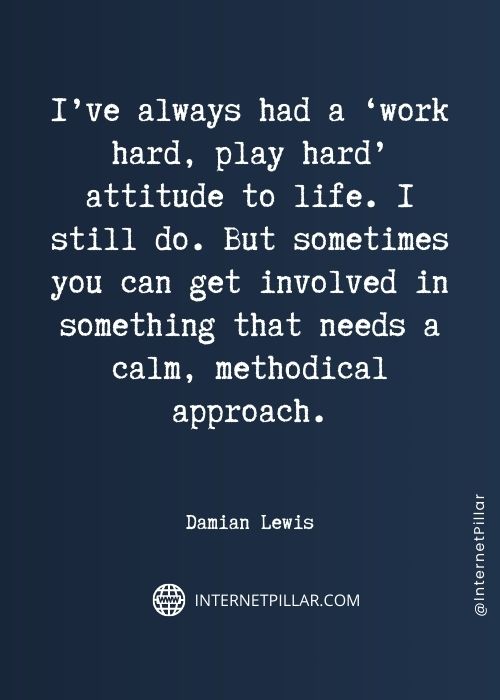 I've always had a 'work hard, play hard' attitude to life. I still do. But sometimes you can get involved in something that needs a calm, methodical approach. ~ Damian Lewis.
I know you've heard it a thousand times before. But it's true–hard work pays off. If you want to be good, you have to practice, practice, practice. If you don't love something, then don't do it. ~ Ray Bradbury.
Think fast, move faster. Work hard, play harder. ~ Unknown.
Work hard, have fun, make history. ~ Jeff Bezos.
I work too hard and don't play enough. ~ Danielle Steel.
There is no such thing as work-life balance. Everything worth fighting for unbalances your life. ~ Alain de Botton.
Once practice starts, we work hard, and that's the best conditioning there is. Everything counts. Every little thing counts. Run hard, play hard, go after the ball hard, guard hard. If you play soft (what I call signing a non-aggression pact with your teammates), you won't ever get into shape. ~ Pete Carril.
Work harder than you think you did yesterday. ~ Alex Elle.
Work hard, play hard. ~ Wiz Khalifa.
The goal is not simply to 'work hard, play hard.' The goal is to make our work and our play indistinguishable. ~ Simon Sinek.
Popular Work Hard Play Hard Quotes
Work hard…have fun…be nice…play fair…dream big. We only get one chance at this life. If you're going to play this game, play it to win. ~ Robert Herjavec.
I work hard, and I tend to play hard. I very seldom rest hard. ~ Jacqueline Bisset.
Be prepared, work hard, and hope for a little luck. Recognize that the harder you work and the better prepared you are, the more luck you might have. ~ Ed Bradley.
Don't give up because things are hard, but work harder when you think of giving up. ~ Anthony Liccione.
As far back as I can remember, I am one of those guys that works hard and plays harder. I have to have both. ~ Bret Michaels.
Work like a captain. Play like a pirate. ~ Unknown.
No matter how hard you work, someone else is working harder. ~ Elon Musk.
Somebody said the key to life is to work hard, play hard, rest hard, and I've pretty much adopted that. ~ James Patterson.
I learned the value of hard work by working hard. ~ Margaret Mead.
Life balance is a myth. It's an illusion, and the very pursuit of it is driving us crazy. For me, it's about proportion. It's really a work hard, play hard equation. ~ Danielle LaPorte.
Top Work Hard Play Hard Quotes
When you play, play hard. When you work, don't play at all. ~ Theodore Roosevelt.
The harder you work for something, the greater you'll feel when you achieve it. ~ Unknown.
The world's most successful entrepreneurs play hard, but they work even harder. ~ Ben Parr.
Work hard, play hard, dream big, love loads, laugh as much as you can, and give back. ~ Deirdre O'Kane.
Men play harder than they work; women work harder than they play. ~ Mary Roberts Rinehart.
Play hard, work hard, love hard… the bottom line for me is to live life to the fullest in the here-and-now instead of a hoped-for hereafter, and make every day count in some meaningful way and do something, no matter how small it is, to make the world a better place. ~ Michael Shermer.
Inspiring Work Hard Play Hard Quotes
Do what you have to do until you can do what you want to do. ~ Oprah Winfrey.
I like to work hard and play hard. ~ Alan J. Dixon.
I cannot face with comfort the idea of life without work; work and the free play of the imagination are for me the same thing, I take no pleasure in anything else. ~ Sigmund Freud.
A dream doesn't become reality through magic; it takes sweat, determination and hard work. ~ Colin Powell.
Practice hard, train hard, work hard, and play harder. ~ Alcurtis Turner.
Remember the motto: 'Work hard, play hard.' Regard your personal time as just as important as your work time and give as much attention to planning it as you do to planning your work. What are you working for if you don't have a personal life? ~ Mark Forster.
I work hard, but I play hard, too. ~ Pitbull.
Work hard so you can shop harder. ~ Unknown.
By working hard, you get to play hard guilt-free. ~ Jim Rohn.
I dream it. I work hard. I grind till I own it. I slay. ~ Beyonce.
I'm lucky. Hard work is the key, but luck plays a part. ~ Neil Diamond.
Me and my band have always lived by the code 'Work hard, play harder,' ~ Kenny Chesney.
---
So these were the 50 famous quotes about Work Hard Play Hard.
If you like these quotes and sayings, then you can also read my other popular blog posts on the topics of I Hate People quotes and Don't Waste My Time quotes.
---
Online References: