"Love" is the intense attraction or feeling one has for another person.
These cute Love quotes are great for showing your love.
---
Top 10 Cute Love Quotes for Her
If I know what love is, it is because of you. ~ Herman Hesse.
I would not wish any companion in the world but you. ~ William Shakespeare.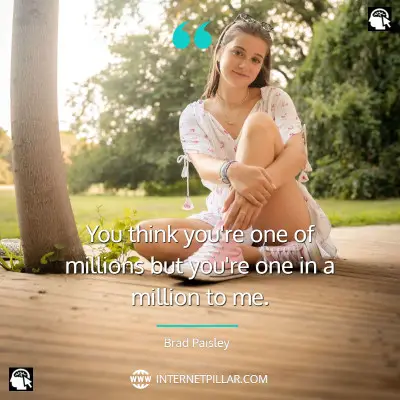 You think you're one of millions but you're one in a million to me. ~ Brad Paisley.
If you are not too long, I will wait here for you all my life. ~ Oscar Wilde.
I'm much more me when I'm with you. ~ Unknown.
I love you like a fat kid loves cake. ~ Scott Adams.
I love you and I don't want to lose you. Because my life has been better since the day I found out. ~ Unknown.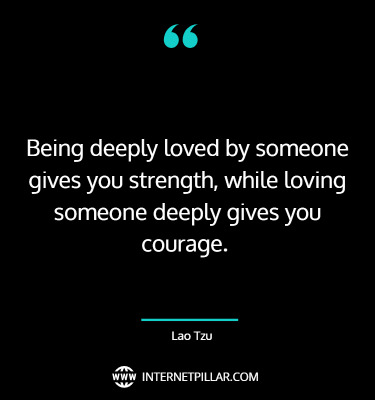 Being deeply loved by someone gives you strength, while loving someone deeply gives you courage. ~ Lao Tzu.
The way to love anything is to realize that it may be lost. ~ Gilbert K. Chesterton.
You can't blame gravity for falling in love. ~ Albert Einstein.
Lovely Cute Love Quotes for Her
When I look at you, I can feel it. I look at you and I'm home. ~ Dory from Finding Nemo.
There is a madness in loving you, a lack of reason that makes it feel so flawless. ~ Leo Christopher.
You are the one girl that made me risk everything for a future worth having. ~ Simone Elkeles.
It was love at first sight, at last sight, at ever and ever sight. ~ Lolita.
You need to be kissed. Often. And by someone who knows how. ~ Gone with the Wind.
For the two of us, home isn't a place. It is a person. And we are finally home. ~ Stephanie Perkins.
I have decided to stick to love; hate is too great a burden to bear. ~ Martin Luther King, Jr.
When we are in love we seem to ourselves quite different from what we were before. ~ Blaise Pascal.
The greatest thing you'll ever learn is to love and be loved in return. ~ Natalie Cole.
I realized I was thinking of you, and I began to wonder how long you'd been on my mind. Then it occurred to me: Since I met you, you've never left. ~ Unknown.
Beautiful Cute Love Quotes for Her
I would rather spend one lifetime with you, than face all the ages of this world alone. ~ J.R.R. Tolkien.
I love you, not only for what you are, but for what I am when I am with you. ~ Roy Croft.
We belong together because you were born a butterfly and I was born with a flower and butterflies and flowers need each other for survival. ~ Gemma Malley.
I swear I couldn't love you more than I do right now, and yet I know I will tomorrow. ~ Leo Christopher.
I love you. I am at rest with you. I have come home. ~ Dorothy L. Sayers.
All, everything that I understand, I only understand because I love. ~ Leo Tolstoy.
If I had a flower for every time I thought of you… I could walk through my garden forever. ~ Alfred Tennyson.
You have bewitched me, body and soul, and I love… I love… I love you. ~ Mr. Darcy.
I want everyone to meet you. You're my favorite person of all time. ~ Eleanor & Park.
The hours I spend with you I look upon as sort of a perfumed garden, a dim twilight, and a fountain singing to it. You and you alone make me feel that I am alive. Other men it is said have seen angels, but I have seen thee and thou art enough. ~ George Moore.
I look at you and see the rest of my life in front of my eyes. ~ Unknown.
For you see, each day I love you more, today more than yesterday and less than tomorrow. ~ Rosemonde Gerard.
A kiss is a lovely trick designed by nature to stop speech when words become superfluous. ~ Ingrid Bergman.
It's like my life isn't even real to me unless you're there and you're in it and I'm sharing it with you. ~ Gilmore Girls.
To love and be loved is to feel the sun from both sides. ~ David Viscott.
Love does not dominate; it cultivates. ~ Johann Wolfgang von Goethe.
Best Cute Love Quotes for Her
The only thing we never get enough of is love; and the only thing we never give enough of is love. ~ Henry Miller.
I wish I could turn back the clock. I'd find you sooner and love you longer. ~ Unknown.
Keep love in your heart. A life without it is like a sunless garden when the flowers are dead. ~ Oscar Wilde.
I knew it the very first time I touched her. It was like coming home. ~ Sleepless in Seattle.
Because I could watch you for a single minute and find a thousand things that I love about you. ~ Unknown.
You are my best friend, my human diary and my other half. You mean the world to me and I love you. ~ Unknown.
A hundred hearts would be too few to carry all my love for you. ~ Henry Wandsworth.
And in her smile I see something more beautiful than the stars. ~ Beth Revis.
He doesn't love you. But I love you. I want you to have your own thoughts and ideas and feelings, even when I hold you in my arms. ~ George Emerson.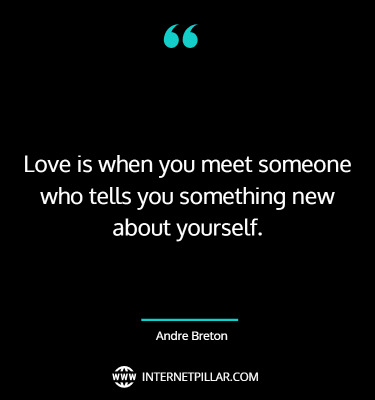 Love is when you meet someone who tells you something new about yourself. ~ Andre Breton.
If you live to be a hundred, I want to live to be a hundred minus one day so I never have to live without you. ~ A. A. Milne.
Famous Cute Love Quotes for Her
You don't love someone for their looks, or their clothes, or for their fancy car, but because they sing a song only you can hear. ~ Oscar Wilde.
When you realize you want to spend the rest of your life with somebody, you want the rest of your life to start as soon as possible. ~ Harry Burns.
Your words are my food, your breath is my wine. You are everything to me. ~ Sarah Bernhardt.
When I saw you, I was afraid to meet you. When I met you I was afraid to kiss you. When I kissed you, I was afraid to love you. Now that I love you, I am afraid to lose you. ~ Unknown.
I want to walk through this life with you by my side. Your hand in mine. Forever. ~ K. Langston.
For all the things my hands have held, the best by far is you. ~ Andrew McMahon.
When love is not madness it is not love. ~ Pedro Calderón de la Barca.
I never want to stop making memories with you. ~ Pierre Jeanty.
You know you're in love when you don't want to fall asleep because reality is finally better than your dreams. ~ Dr. Seuss.
If you listen to the wind carefully, you'll be able to hear it whisper my love for you. ~ Andrew Davidson.
Life without love is like a tree without blossoms or fruit. ~ Khalil Gibran.
Love is a friendship set to music. ~ Joseph Campbell.
You don't love someone because they're perfect, you love them in spite of the fact that they're not. ~ Jodi Picoult.
I love how she makes me feel like anything is possible, or like life is worth it. ~ Tom Hansen.
In all the world, there is no heart for me like yours. In all the world, there is no love for you like mine. ~ Maya Angelou.
All you need is love. But a little chocolate now and then doesn't hurt. ~ Charles Schulz.
Sometimes I can't see myself when I'm with you. I can only just see you. ~ Jodi Lynn Anderson.
I know that somehow, every step I took from the moment I could walk was a step towards finding you. ~ Nicholas Sparks.
Popular Cute Love Quotes for Her
I want you today, tomorrow, next week and for the rest of my life. ~ I.A. Dice.
Grow old with me, the best is yet to be. ~ Robert Browning.
How lucky am I to have someone who makes saying goodbye so hard. ~ Winnie the Pooh.
The most important thing in life is to learn how to give out love, and to let it come in. ~ Morrie Schwartz.
You make me happier than I ever thought I could be and if you let me, I will spend the rest of my life trying to make you feel the same way. ~ Friends.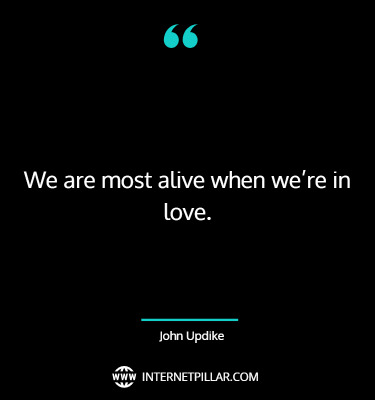 We are most alive when we're in love. ~ John Updike.
I want you. All of you. Your flaws. Your mistakes. Your imperfections. I want you, and only you. ~ John Legend.
One word frees us of all the weight and pain of life: That word is love. ~ Sophocles.
A hundred hearts would be too few to carry all my love for you. ~ Henry Wadsworth.
I choose you. And I'll choose you over and over and over. Without pause, without a doubt, in a heartbeat. I'll keep choosing you. ~ Unknown.
You are my heart, my life, my one and only thought. ~ Sir Arthur Conan Doyle.
Romantic Cute Love Quotes for Her
The best and most beautiful things in this world cannot be seen or even heard, but must be felt with the heart. ~ Helen Keller.
The best love is the kind that awakens the soul; that makes us reach for more, that plants the fire in our hearts and brings peace to our minds. That's what I hope you give you forever. ~ Noah.
Just wanted to let you know that I love you even though you aren't naked right now. ~ Unknown.
I saw that you were perfect, and so I loved you. Then I saw that you were not perfect and I loved you even more. ~ Angelita Lim.
Thinking of you keeps me awake. Dreaming of you keeps me asleep. Being with you keeps me alive. ~ Inconnu.
Love takes off masks that we fear we cannot live without and know we cannot live within. ~ James Baldwin.
If I had to dream up the perfect woman, she wouldn't even come close to you. ~ Boy Meets World.
You know it's love when all you want is that person to be happy, even if you're not part of their happiness. ~ Julia Roberts.
You are the finest, loveliest, tenderest, and most beautiful person I have ever known, and even that is an understatement. ~ F. F. Scott Fitzgerald.
In case you ever foolishly forget; I'm never not thinking of you. ~ Virginia Woolf.
I love you, and I will love you until I die, and if there's a life after that, I'll love you then. ~ Cassandra Clare.
---
So these were the 87 top Cute Love Quotes for Her to express your love and show how much you love her.
If you like these quotes and sayings, then you can also read my other posts on Dancing in the Rain quotes and Seduction quotes.